The idea of karma – where your fate or destiny is a result of your life choices – has been around for millennia. Whether at school, in church, or in pop culture, the idea that doing good inspires more good in an endless chain inspires many people every day.
For Marty Donoghue, the concept saved her life.
Born with a congenital kidney disease, Marty's kidney function has been monitored her whole life. She spent most of her life knowing that one day her kidneys would fail, and that dialysis or a transplant would be her only option.
In March of 2019, at the age of 74, lab work revealed that Marty had reached the fifth stage of chronic kidney disease, known as end stage renal disease. At this time, a fistula was inserted into a vein in her left arm. In the event that her kidneys would crash, the fistula would enable Marty to receive dialysis to purify her blood.  Even with dialysis, patients typically only live five to 10 years. 
The better solution would be a transplant, so Marty was put on the list.
"There are about 100,000 people on the list to receive a kidney," Marty's husband Jim pointed out. "Only about 6000 living donor transplants are done each year. Sixteen people die every day waiting for a kidney transplant."
For Marty, the odds of receiving a matching donor were even lower. She is "highly sensitive" – a condition that means her body will be very aggressive at attacking or rejecting a new kidney. Thirty percent of people waiting for a kidney transplant are identified as "highly sensitive," and of those 30 percent only seven percent receive a match, Marty said.
Marty could increase her odds of receiving a kidney through the living donor exchange program where an individual in need of a kidney donation encourages someone – a friend or family member usually – to donate a kidney so they can receive one. This can result in several organ donations in a row, each person passing a kidney on until the right one ends up with the person who needed it in the first place.
"You give and you get," Jim said about the organ donation process that saved his wife's life. "In order to get a kidney she had to bring a donor."
In Marty's case, Jim was her life-saving donor.
"Jim was not a match for me, but I brought him as a donor," Marty related. "He agreed to donate a kidney and we were both qualified to 'give and get' and then based on that, I just had to wait for a match to come up for me."
With a blood type of O, considered to be universal because it can match with individuals who are either blood type A or B, and with a high functioning kidney despite his age, Jim was told by doctors that his kidney "would get a lot of looks," in the system.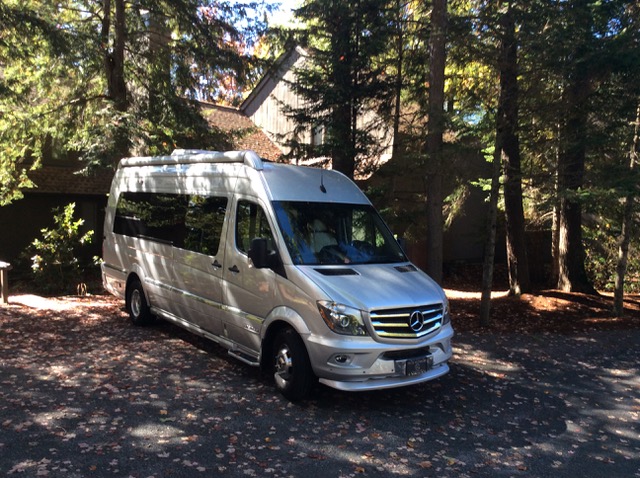 Through computer algorithms, the National Kidney Registry (NKR) searches donors and look for a match for the recipient and for the donor who's paired with the recipient. In some cases, paired exchanges are made and only four people are in involved. In others, the chain of matches is much more complex with more living donors and recipients involved. With Jim's donation and Mary's need, over 17 people were involved in donating and receiving.
"We went on the list for the NKR on May 14," Jim said. "Marty received her kidney on August 21 – her birthday. It's an incredibly short period of time for someone given her sensitivity."
"This is God's work," Jim reflected.
"I still cry," Marty said, through tears. "It's an amazing story. It's like you can't believe you're talking about yourself." 
Marty's original kidneys remained in her body and will eventually atrophy. As a result, the new kidney was placed in the lower right side of her stomach and was hooked up to a blood supply and artery from the spine and legs. Typically, a new kidney will take two to three days before it begins functioning, with the patient receiving dialysis in the meantime. For Marty, it was almost immediate.
More than 200 people supported the Donoghues with encouragement, prayers, flowers and cards during throughout the process of waiting for a match for Marty. With the support and good fortune they received, they wanted to "pay it forward" and that's when they resurrected the idea of owning an Airstream.
More than five years ago they were in West Central Ohio visiting family and toured the Airstream plant in Jackson Center, Ohio.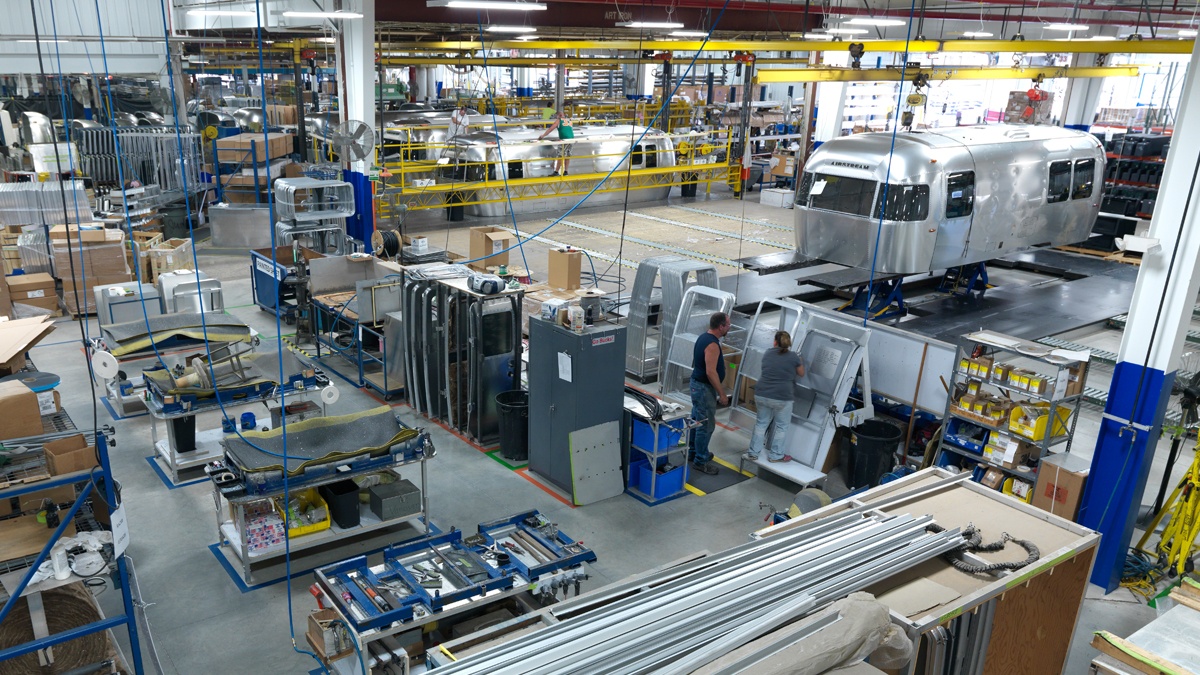 "We were just really fascinated with it, like so many people," Jim remarked. "We were going to get one then but the pieces just weren't right at the time."
An illness and the loss of Marty's brother had them table the idea until they were recovering from their kidney surgeries. With a grateful heart and time to think, this idea came about. 
Jim remembers thinking, "We need to go visit these people and thank them in person and help people learn about donating organs."
They discovered that their 200 supporters spanned 20 states and that's when the former Airstream dream came back into focus. It wasn't long before they were at the dealer purchasing a new 2019 Airstream Interstate EXT for their mission.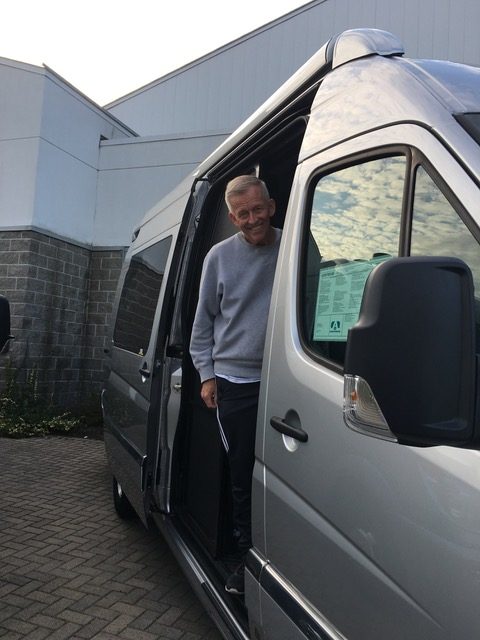 Between anti-rejection drugs and checks on her current kidney function, Marty visits the doctor quite regularly. But in February, she anticipates a final all clear from the doctors, which will mean only monthly checkups.
Then, on March 12, 2020 – National Kidney Day – the Donoghues will depart on their cross-country gratitude and education tour. From coast to coast, the Donoghues will visit New Hampshire, Massachusetts, Connecticut, New Jersey, Pennsylvania, Maryland, North and South Carolina, Florida, Tennessee, Texas, Arizona, Nevada, Colorado, Wisconsin, Illinois, Michigan, Indiana and Ohio. California and Oregon are pending, depending on travel logistics.
"If we can just get people to understand that it's an available option in the event that you would need one and it's really not that invasive," Jim pointed out. "I was up and walking in less than 12 hours. I had almost no discomfort and took only Tylenol when I left Massachusetts General Hospital after only two days."
For good reason, Marty and Jim are advocates for becoming a living kidney donor. Beyond their personal experience, a transplant is not only less costly than dialysis, it's also much less painful and life altering. Dialysis patients require three visits a week and don't often live beyond a few years. In a transplant situation, the donor's remaining kidney will work harder, compensating for the loss. In many cases, a transplant surgery is covered by insurance and for some by Medicare.
"You could save a life today by donating a kidney and it would have virtually no effect on your life," Jim urged. With little impact on the donor and a life-giving outcome for the recipient, the 'give and get' concept is arguably one of the highest forms of kindness.
Sure, Jim and Marty are getting to enjoy their new Airstream, see the countryside and thank friends for the outpouring of love on their upcoming adventures. But, if they can inspire just one person to donate a kidney and save a life they will consider their mission accomplished starting the 'give and get chain' all over again.
Read more stories about how Airstreamers are changing the world in our Community blog.