The debut of the Gold striped Airstream happened last week at the Rockabilly Rally Trailerfest event in Hollister, CA. The attention it received was outstanding. The crowds were excited to see this one of a kind Airstream camper trailer in all of her newly restored glory. There were many appreciative comments on the uniqueness and spaciousness of the interior of the trailer. The gold flecked bathtub was commented on by almost everyone who looked at it. Who would have ever thought to add a gold flecked bathtub? AIRSTREAM!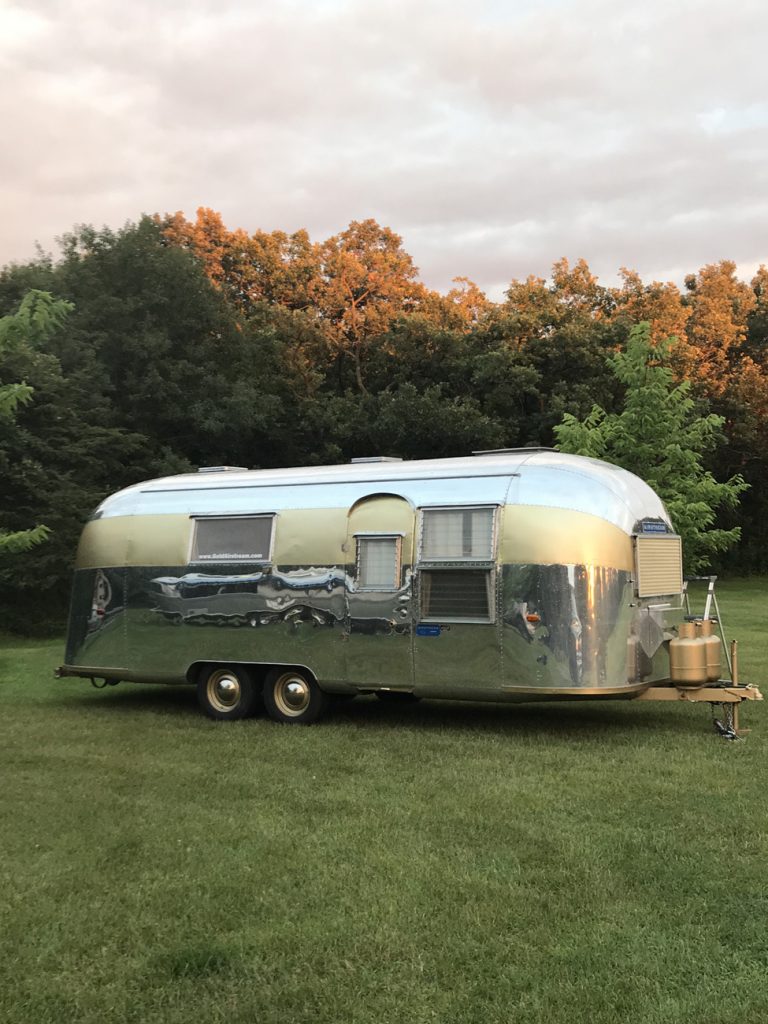 Attending a rally with such a unique trailer is a guarantee to draw attention and spectators. We wanted the Gold Airstream to be accessible to the public, so we made sure to prepare for a lot of foot traffic. We recommend using a free-standing step as they are sturdier and prevent the wear and tear on the vintage pull out step. We also add a few throw rugs for folks to walk on while they walk through the trailer. It is a good idea to put a mat down in front of the trailer to prevent small rocks and dirt from being tracked inside.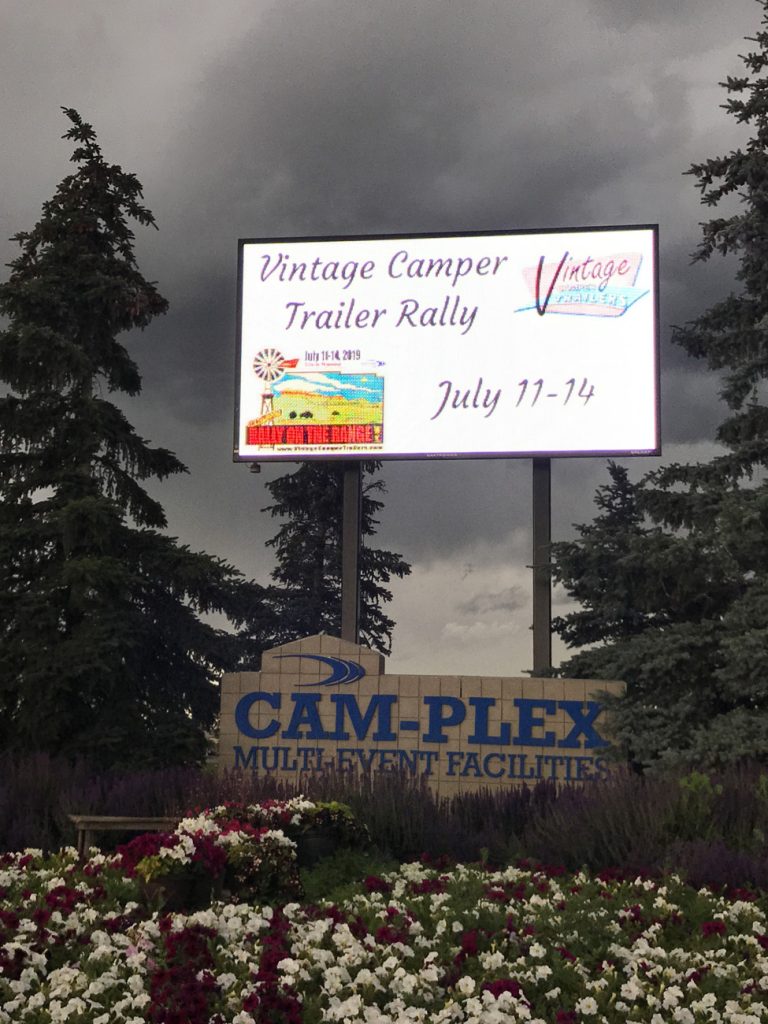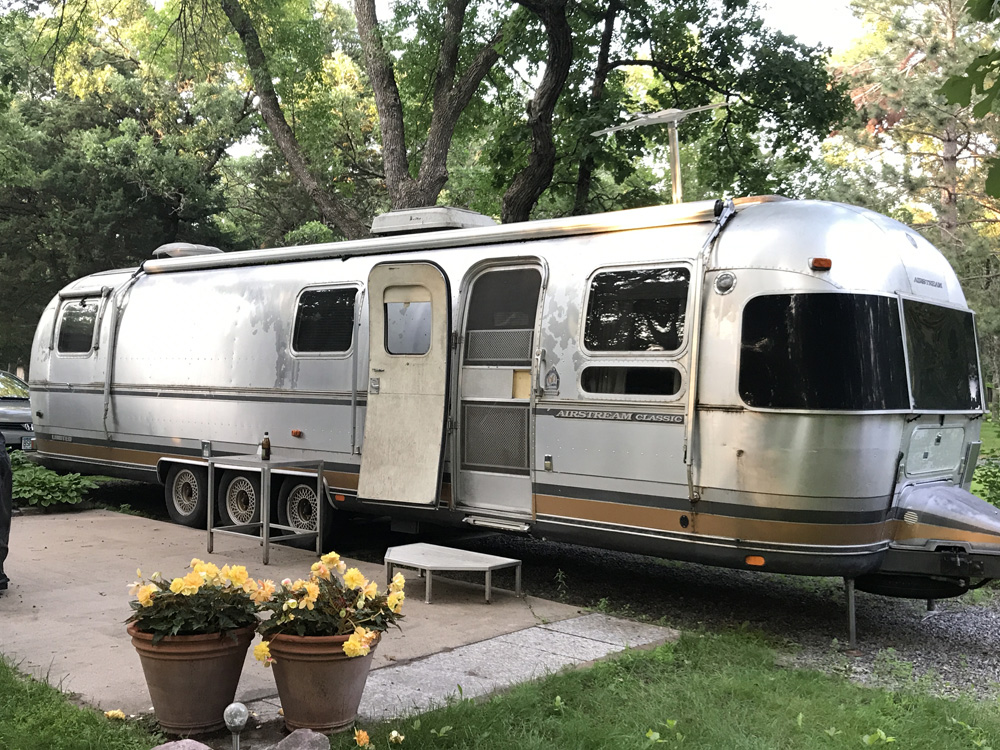 Sharing some of our history in the Gold Airstream makes it meaningful to us and helps us to share how personal these trailers are to us with the public. Paul's mom, Lorry, passed away eight years ago. She was our number one fan and always encouraged us to try new things and be the best we could be. Lorry would be so excited to see the Gold Airstream and the cross-country road trip we have planned. Her lifelong dream was to buy a campervan and hit the road. We added her graduation picture to the trailer as a reminder to live life to the fullest and seize the opportunities in front of us as we are never guaranteed tomorrow. We also included several of Lorry's personal dishes to the trailer. They just fit as they are gold embossed! 
Following Gold Airstream's debut, we hit the road for Pioneer Village in Minden, NE where we were set to attend another rally. 1,572 miles of bumping down the road to the next rally! There were no hiccups along the way and we safely made it to Minden.  Paul was chatting with a gentleman about the ride and how fortunate we were to have had no damage and fairly easy time of it when he glanced in the trailer to see that our vintage, newly restored 14 x 24 inch skylight roof vent had blown off in the wild Nebraska wind.  Our new friends from Iowa, Mark and Teresa Euken, gave us a plastic shopping bag which we cut up and placed over the hole in the roof. It took a few tries for us to be able to get the bag clipped so it would stay on the trailer and keep the rain out during the night. We were up several times during the night to make sure the bag was not leaking. The next morning, Paul ran into town and the local hardware store let him use their table saw and drill so he could make a temporary cover.  
The rally in Minden was another great time of meeting new friends, touring vintage trailers and dealing with a lost vent. Traveling in a vintage Airstream is wonderful as it creates an easy way to make new friends.