Airstream Ambassadors are always on the move – in more ways than one. This diverse band of outdoor adventurers is continuously roaming the world in their equally diverse collection of Airstream models.
They are also constantly evolving; learning, growing and experimenting as they build their vision of the perfect life. We recently tracked down several of these ramblers to get an update on their experiences and see what they have planned for the new year and beyond.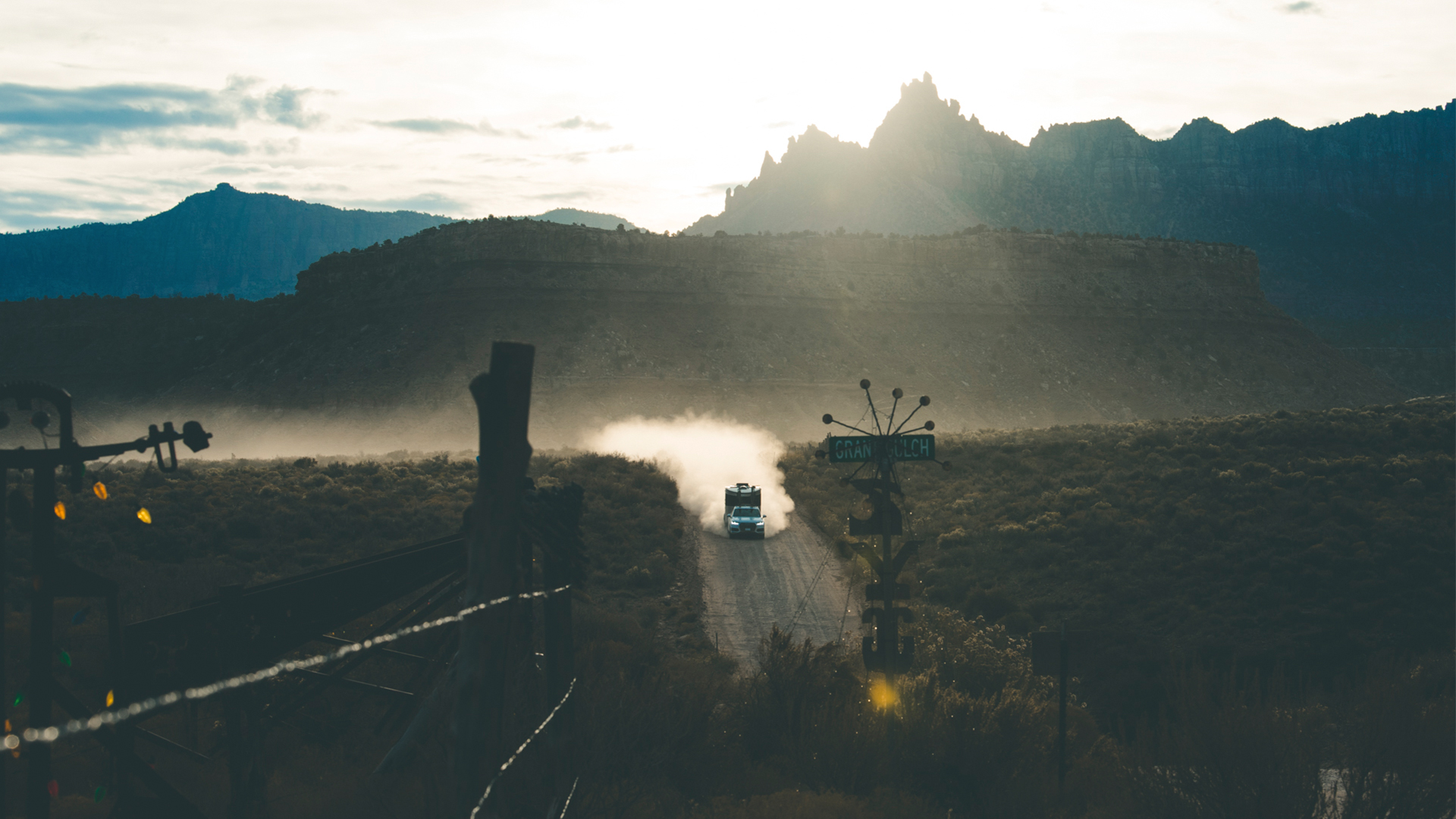 Andrea Umbach
This Seattle-based executive coach loves taking regional weekend excursions in her Basecamp. 
Favorite podcast: NPR's How I Built This, which tells the origin stories of successful businesses. 
Next on the adventure agenda: Andrea, a winter sports enthusiast, has trips upcoming to Idaho, Utah and Washington state.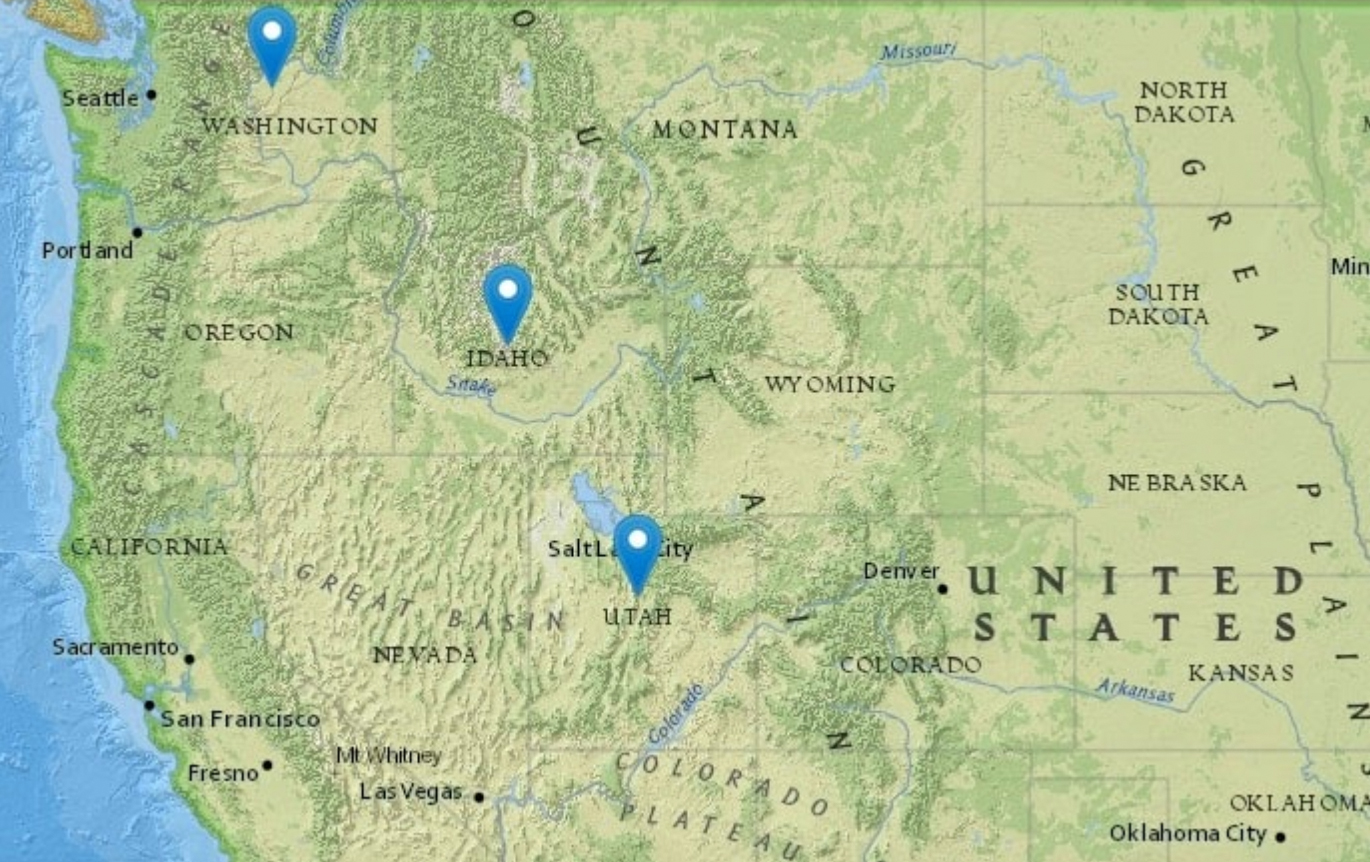 Dream destination: Greenland 
Favorite product: Because she spends significant solo time in deep wilderness, Andrea swears by her bivystick, a pocket-sized satellite comm link that gives her peace of mind. Back in camp, she loves to relax and watch the nighttime skies from her Nemo Stargaze Recliner, the only camp chair that both swings and reclines. 
Don and Barbara Hale
These Florida-natives-turned-longtime-Alaska-residents have lived America's extremes. Now they are exploring the vast middle of the country as full-time Airstreamers. We caught up with Don and Barbara while they were hiding out from the cold at Florida's Hart Springs State Park. 
Favorite podcast: This adventurous couple loves exploring new ideas with Ted Radio Hour  podcasts.
Next on the adventure agenda: Don and Barbara are preparing for a months-long odyssey. The first phase of the journey will take them up through Georgia on their way to Airstream headquarters in Jackson Center, OH. From Ohio, the couple plans to drift west and north towards Alaska. Among their planned stops: Zion, Glacier, Yellowstone and Canyonlands National Parks.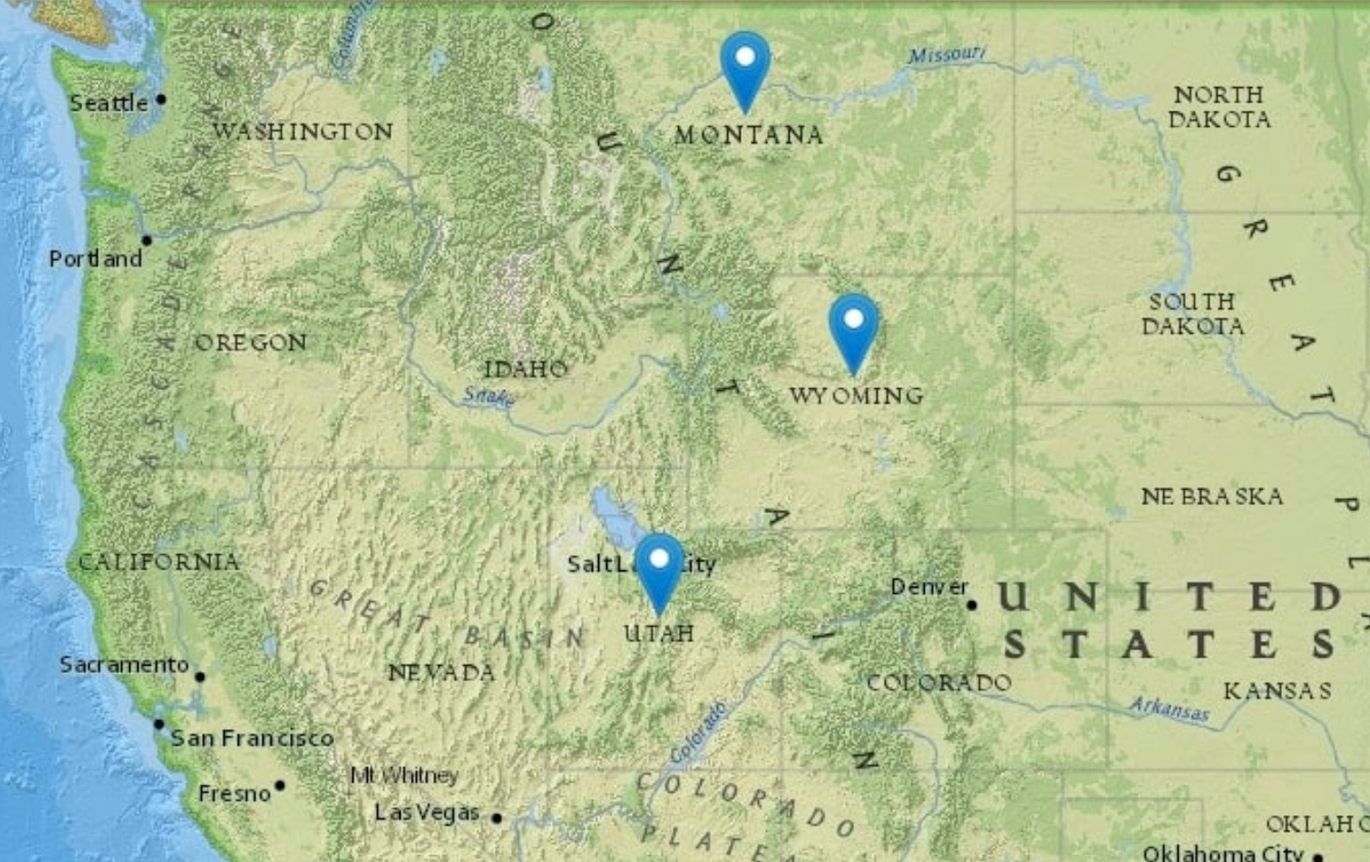 Favorite product: The Hale's love calling it a day on their breathable, supportive Airstream Memory Foam Mattress Topper, which is custom cut to exactly fit their Airstream's bed.
Jacob and Tiffany Blaze
This peripatetic couple travels full-time with their two young children in a 30-foot Flying Cloud.
Favorite podcast: While rolling towards future adventures, the couple enjoys re-examining the past with Malcolm Gladwell's Revisionist History podcast.
Next on the adventure agenda: You won't be surprised to learn that Disney World is on this young family's close-in schedule. After what promises to be a wonderful but exhausting visit with the Mouse, Jacob and Tiffany no doubt hope to grab some parental R&R on a planned visit to the Florida Keys.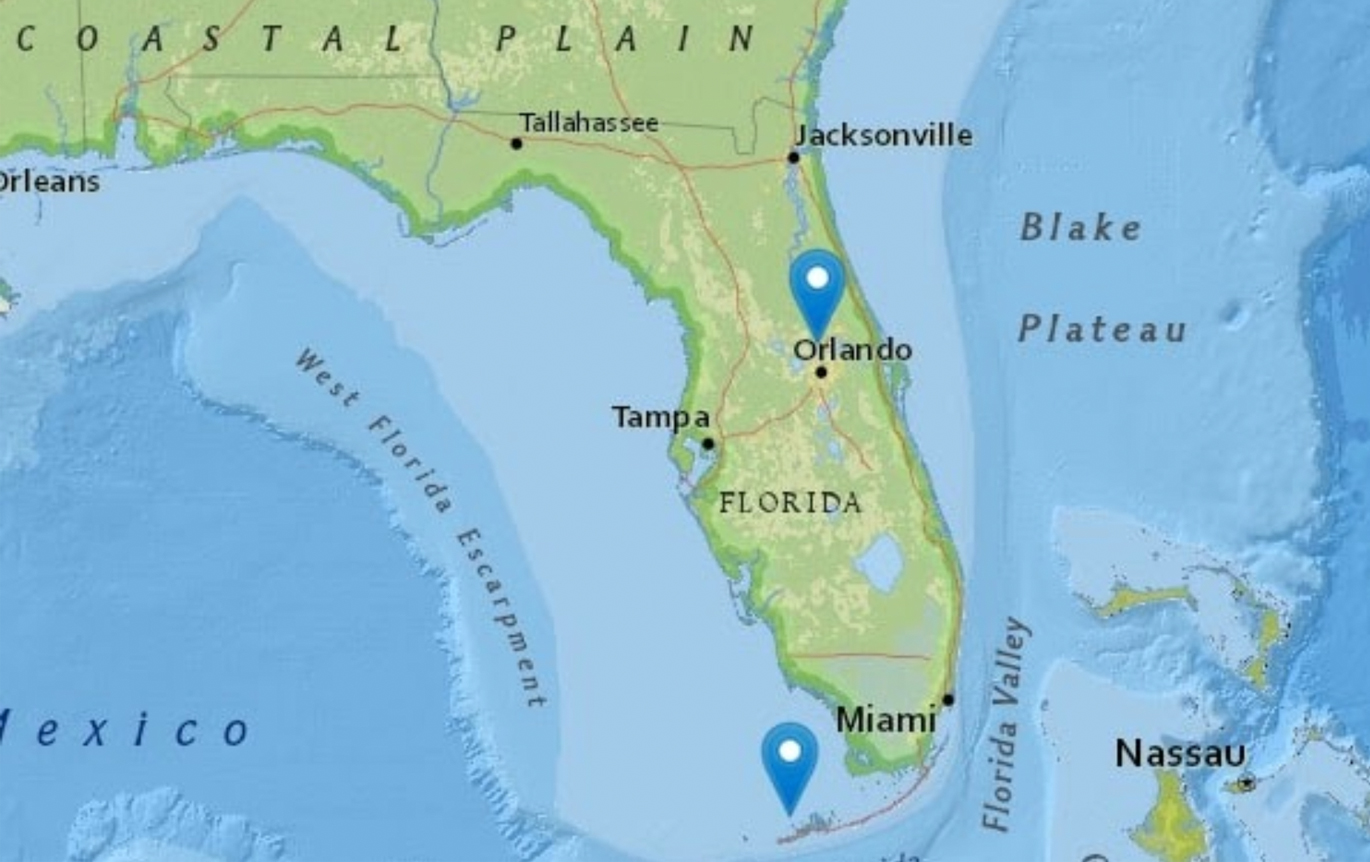 Dream destinations:  Alaska and New Zealand.
Favorite product: This never-ending family adventure is fueled by Honest Coffee, which is roasted in small batches in Franklin, Tennessee.
Ronnie and Tera Dennis
Good thing we caught up with Ronnie and Tera during their recent stay at Lake Martin, AL. They will be tough to catch in 2020.
Next on the adventure agenda:  The Dennis' are headed to Europe in March. Maine is on the couple's schedule for early summer, followed by Utah in the fall. 
Dream destination: Alaska
Favorite product:  Ronnie and Tera love cooking out on their Airstream Weber Q 1200 gas grill.
Christine and Aaron Willers
These fitness and wellness evangelists are on the road full-time building a business and teaching people how to live healthier lives.
Favorite podcast: The Willers stay up on the latest thinking on health and fitness with the Mind Pump podcast.
Next on the adventure agenda: Chris and Aaron plan to spend the winter in California and Arizona. After that, they shrug, who knows?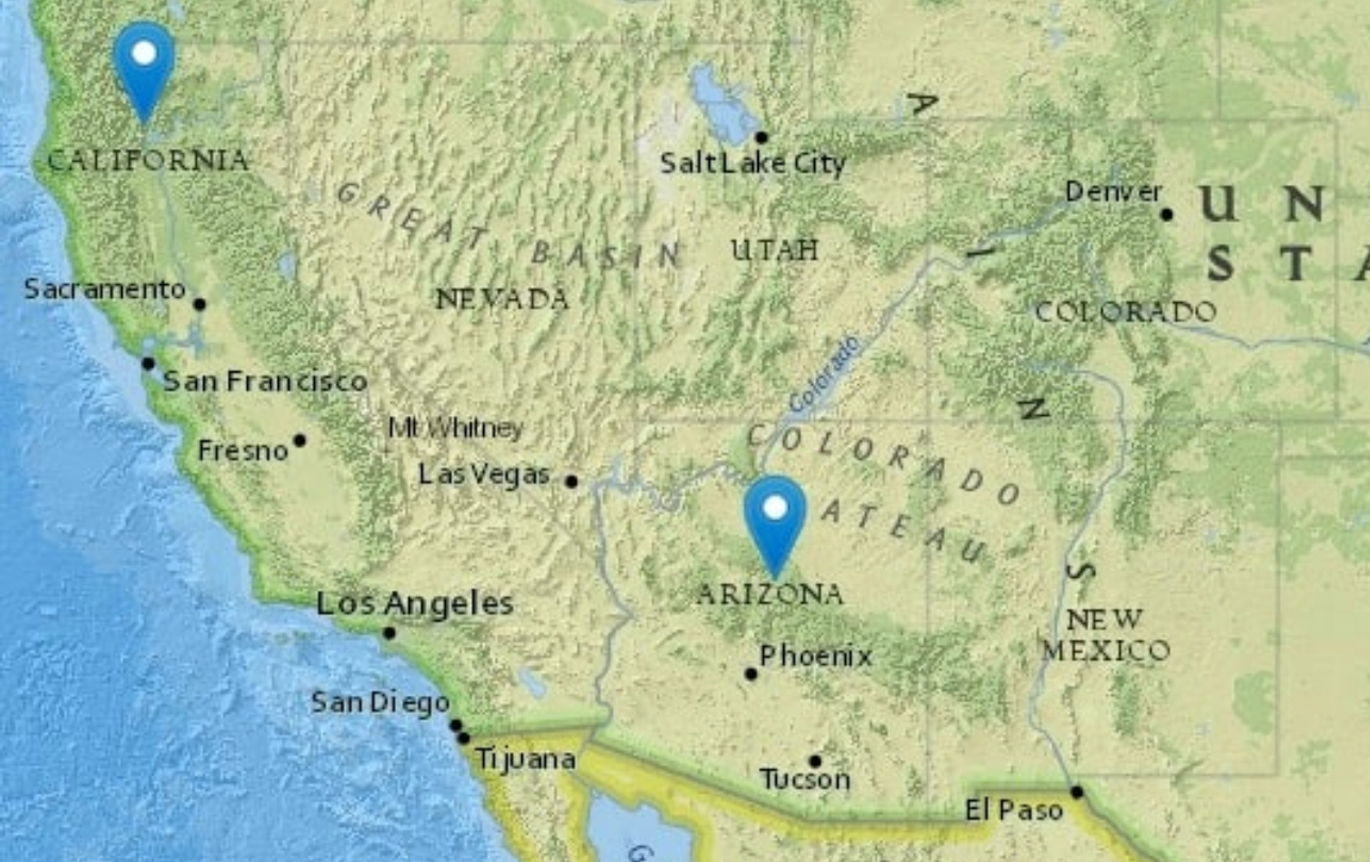 Dream destination: Europe.
Favorite product: The Willers prepare nearly all their meals in the galley, often using an Airstream Cast Iron Skillet
Diane Tripels
This exuberant explorer has owned seven (7!) Airstreams over the years. When not in motion, Diane and her family live in her two current Airstreams, a 30-foot Flying Cloud and 16-foot Bambi, on Vancouver Island, BC.
Next on the adventure agenda: These ramblers have set an ambitious 2020 schedule that includes visits to Europe, Panama and Colorado. Oh, yeah, and a jaunt across Canada from the Pacific coast to the Atlantic.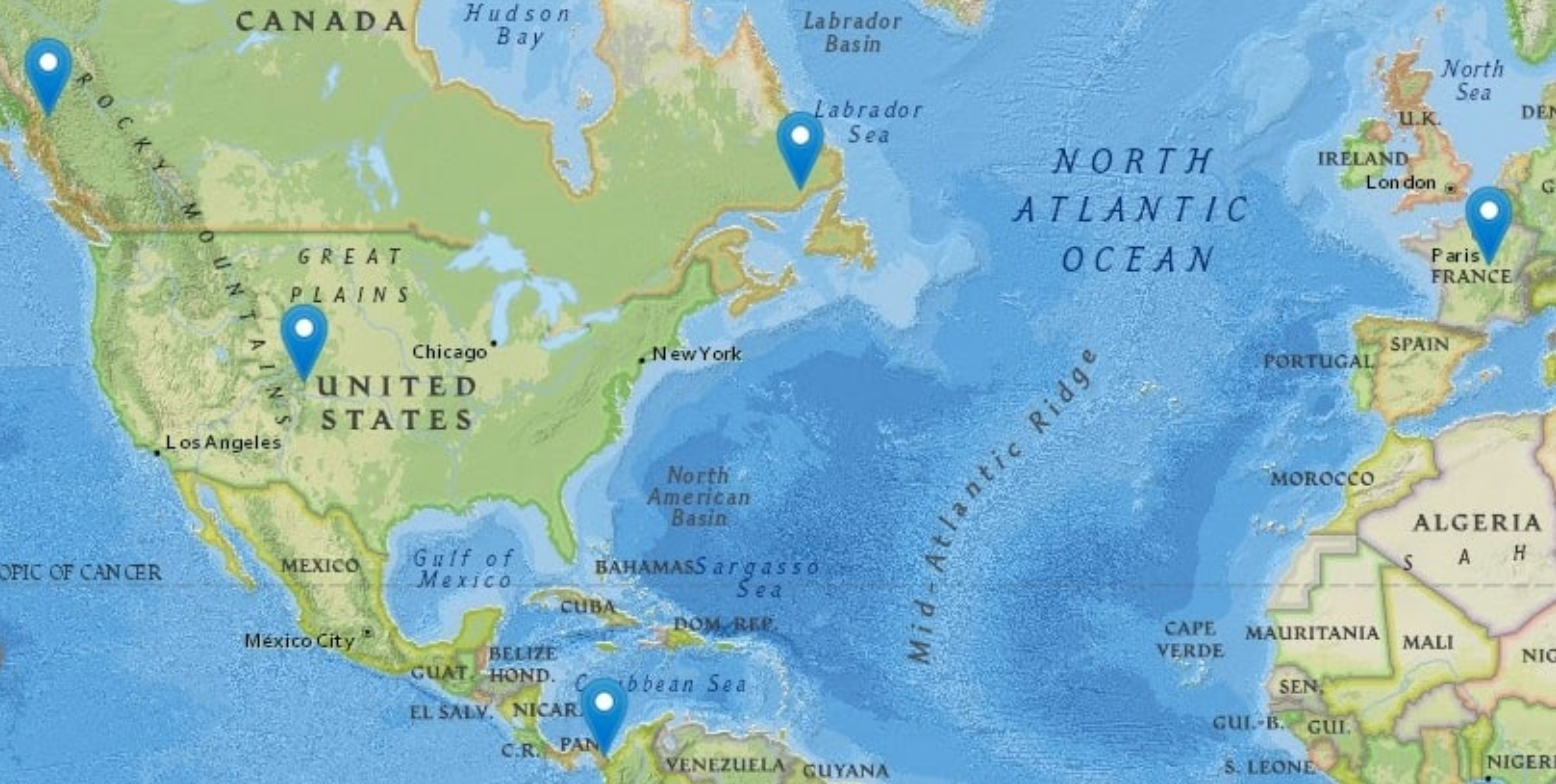 Dream destinations: New Zealand and Australia.
Favorite product: Diane doesn't often relax. But when she does, she relaxes in her Zip Dee folding camp chair, made from the same rugged fabric used in Airstream awnings.
Cass Beach
When we spoke to this full-time Basecamper, she was visiting family in New York state before resuming her life of non-stop exploration.
Favorite podcast: Cass loves the science and storytelling of the RadioLab podcast.
Next on the adventure agenda: Cass is headed west for a swing that will take her through New Mexico, Arizona, California, Oregon and Washington.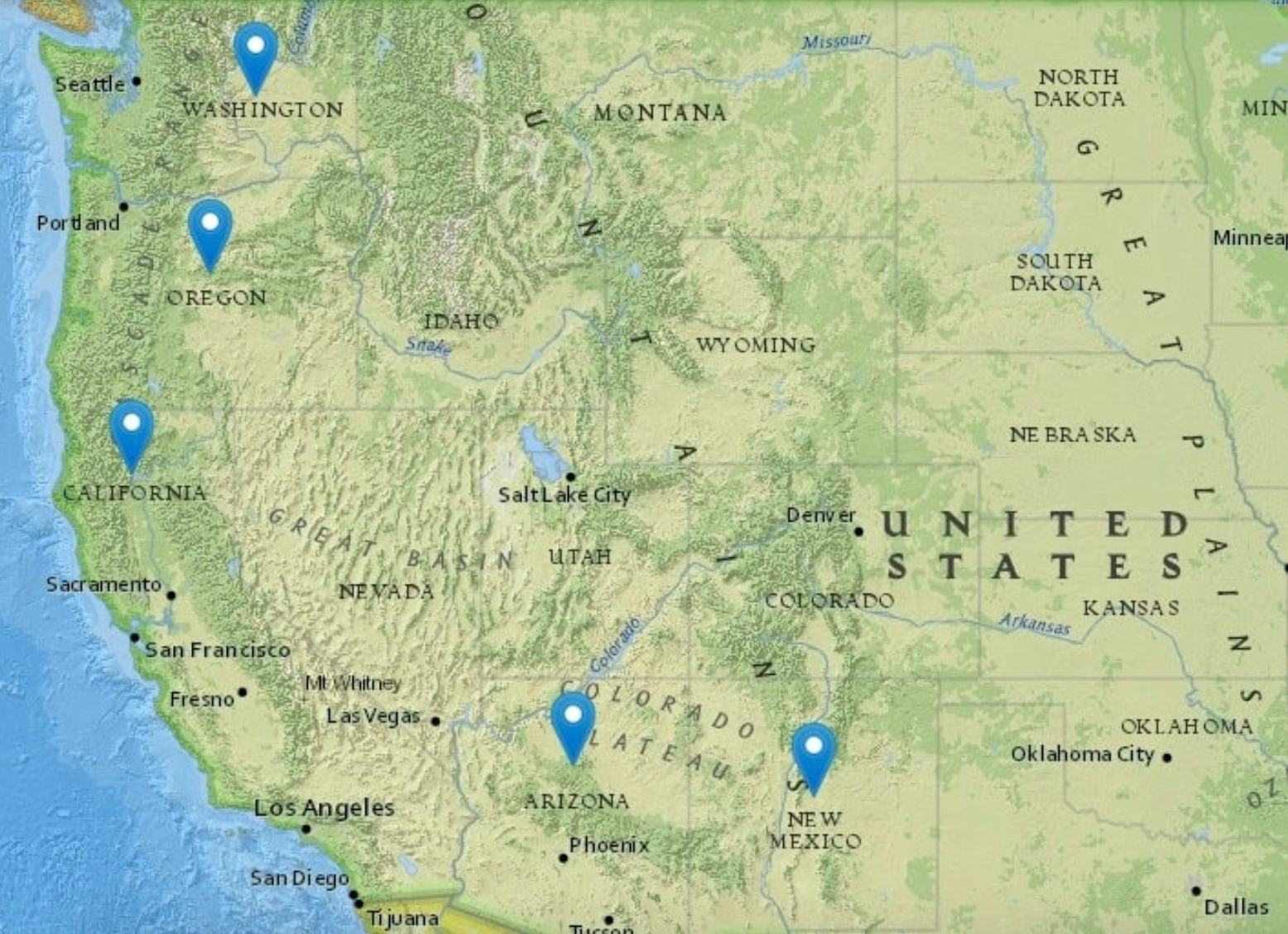 Dream destinations: Peru, Austria and Australia.
Favorite product:  As a solo adventurer, Cass, carries the tools to handle any situation, including an Airstream torque wrench.
Doug and Elizabeth Winters
This freedom-loving couple is now a few years into what they call their "Epic Detour." 
Next on the adventure agenda: Doug and Elizabeth plan to visit Maui, Arizona and Utah in the coming months.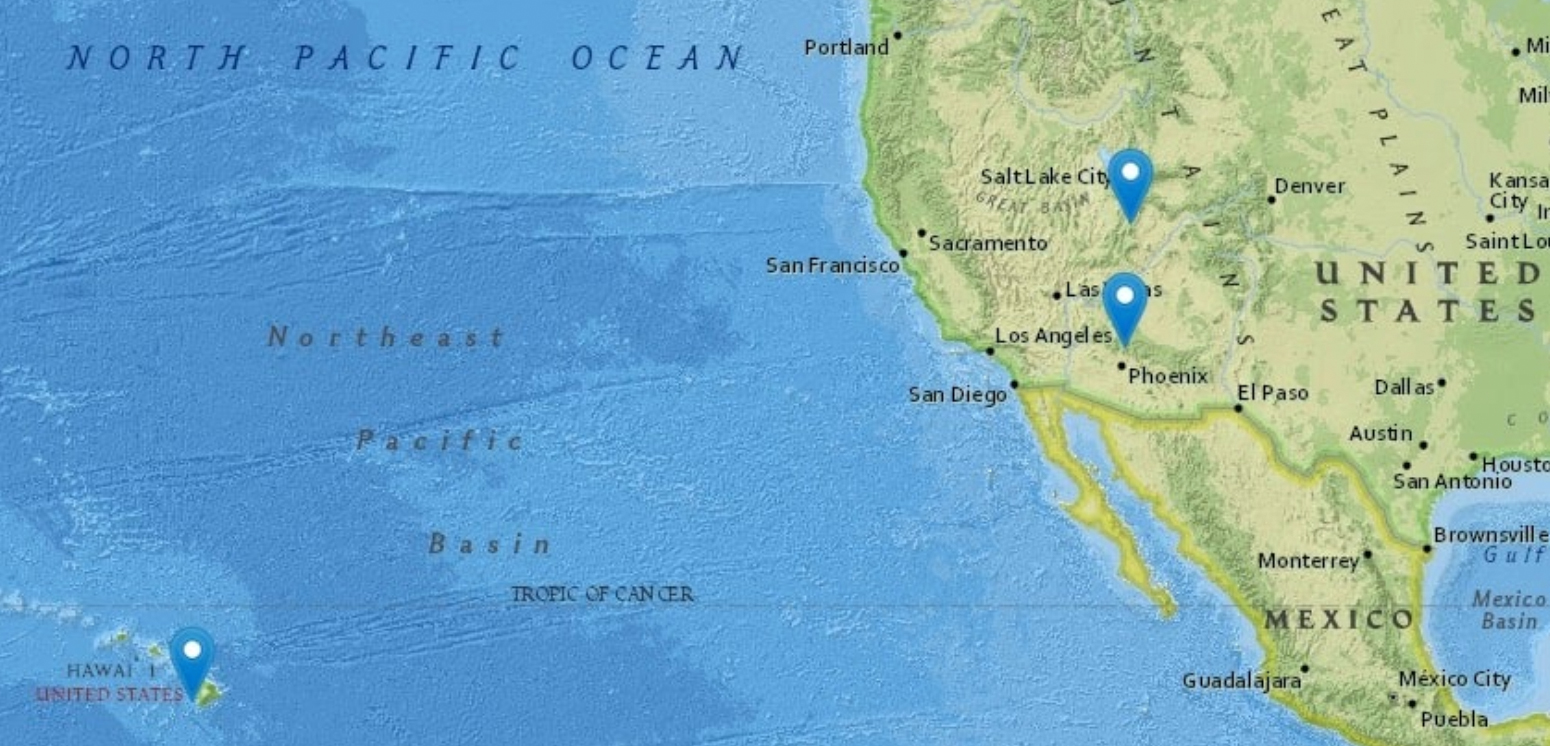 Dream destinations: Italy's Dolomite Mountains, Patagonia, and Canada's Jasper National Park.
Tim and Ursulla Elkins
Two years ago, Tim and Ursulla were living the American Dream in SoCal -- big paychecks and a big house to match. Today, the couple is living their dream -- full-time life in their Classic.
Favorite podcast: Tim, who does some occasional stock trading, enjoys the InvestED podcast.
Next on the adventure agenda: The Elkins will be spotted coast-to-coast in 2020. They plan to hit the Florida Keys, swing through the Midwest with a stop at Airstream HQ in Jackson Center OH, and tour the Pacific Northwest.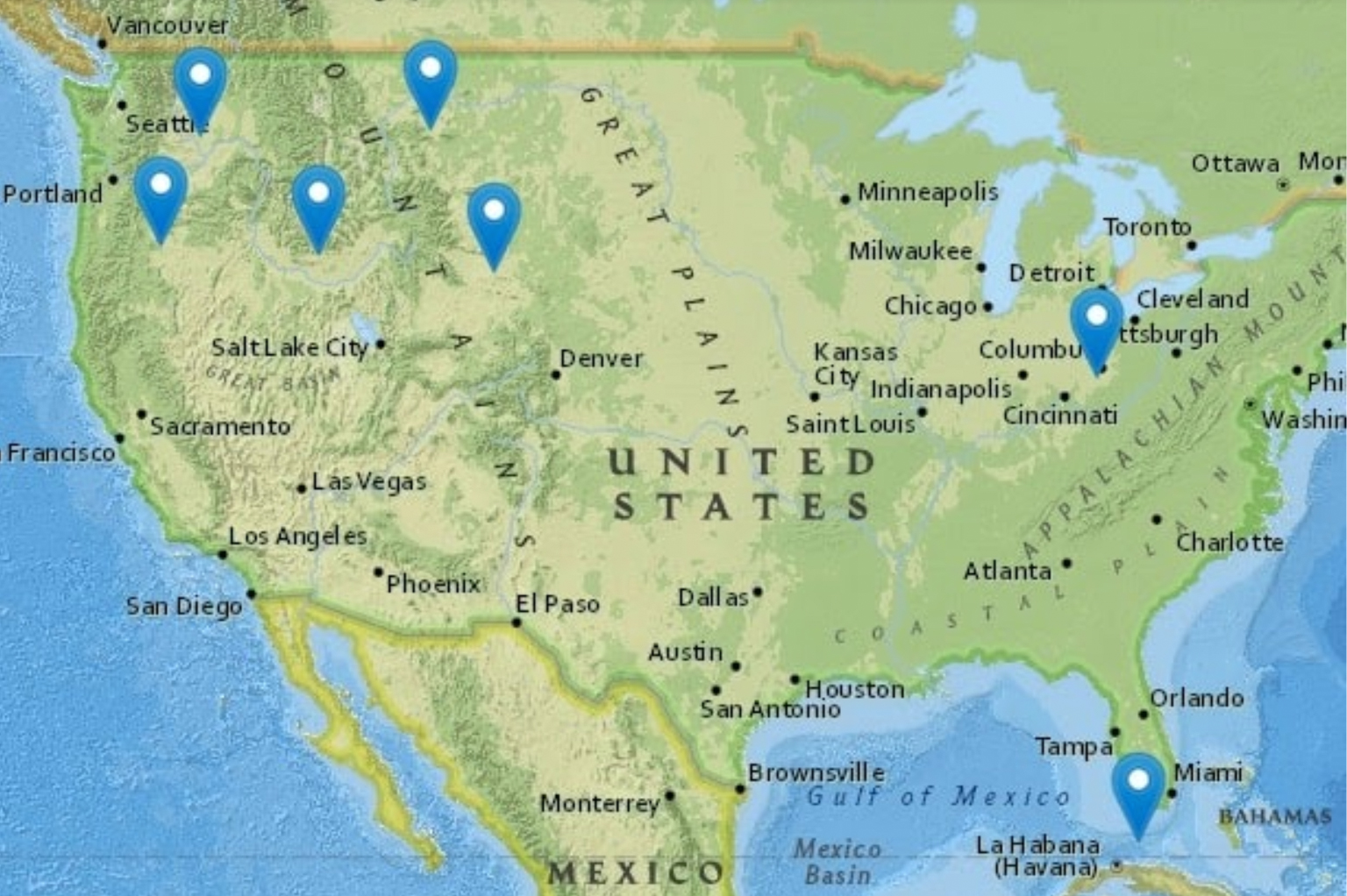 Dream destinations: Alaska and Europe.
Favorite product: Their VIAIR tire inflator has made life on the road just that much easier.
Pamela Abalu & Chinedu Echeruo
This spiritually-aware couple believes the most important trip they are making in their Airstream is a journey towards self-discovery and a truly authentic life.
Favorite podcast: Both Pamela and Chinedu enjoy the Ted Radio Hour podcasts.
Next on the adventure agenda: The couple plans to spend time exploring the Jamaican coast.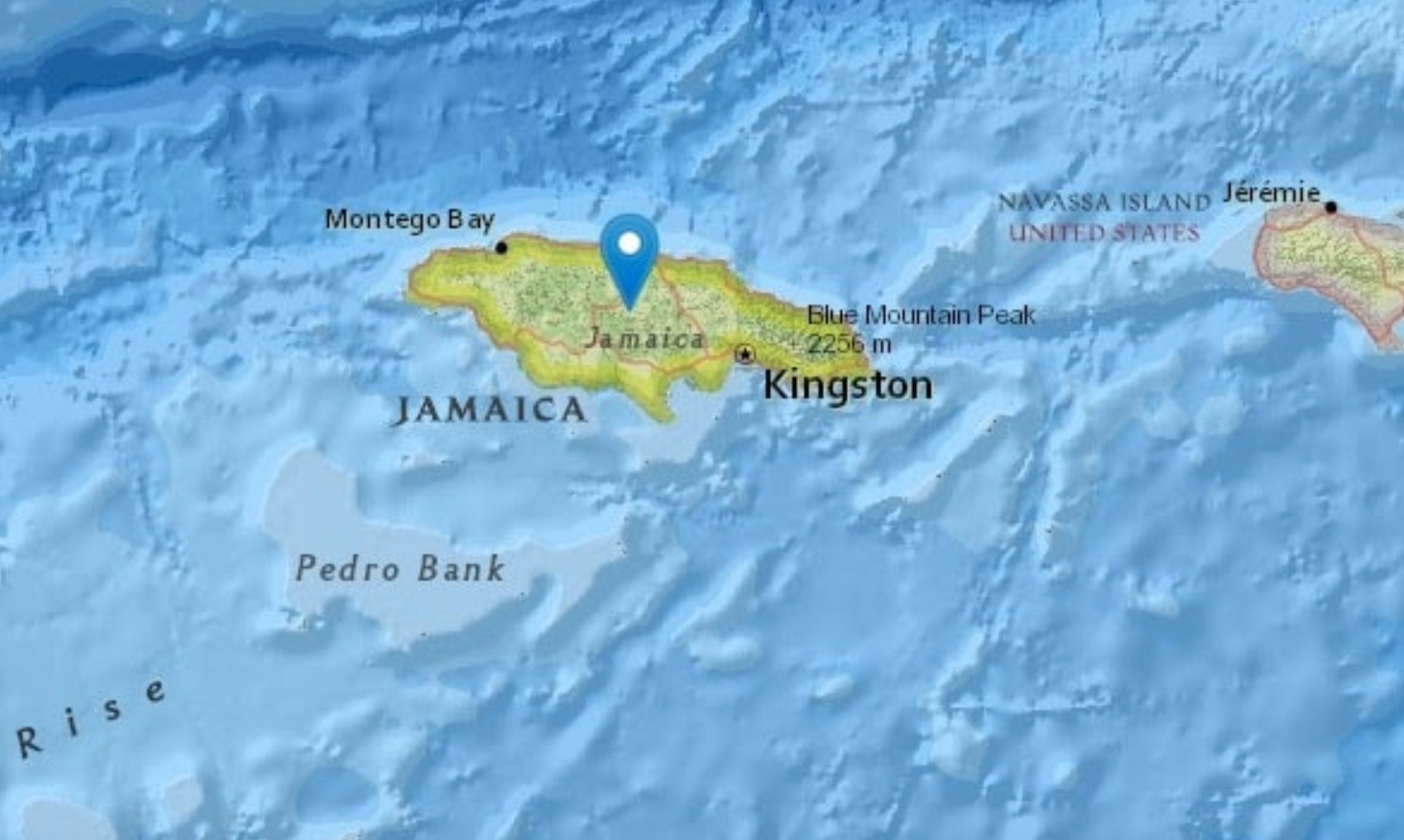 Dream destination: Treasure Beach, Jamaica.
Traci Miller and Chris Monroe
Traci and Chris recently traded two wheels for eight. After years of exploring the continent on an adventure motorcycle, the couple now does their traveling in an International Serenity.
Next on the adventure agenda: The South Carolinians are staying relatively close-to-home in the near term. They were in Shelby, NC when we spoke to them, and  have trips planned to Hilton Head Island and Titusville, Florida.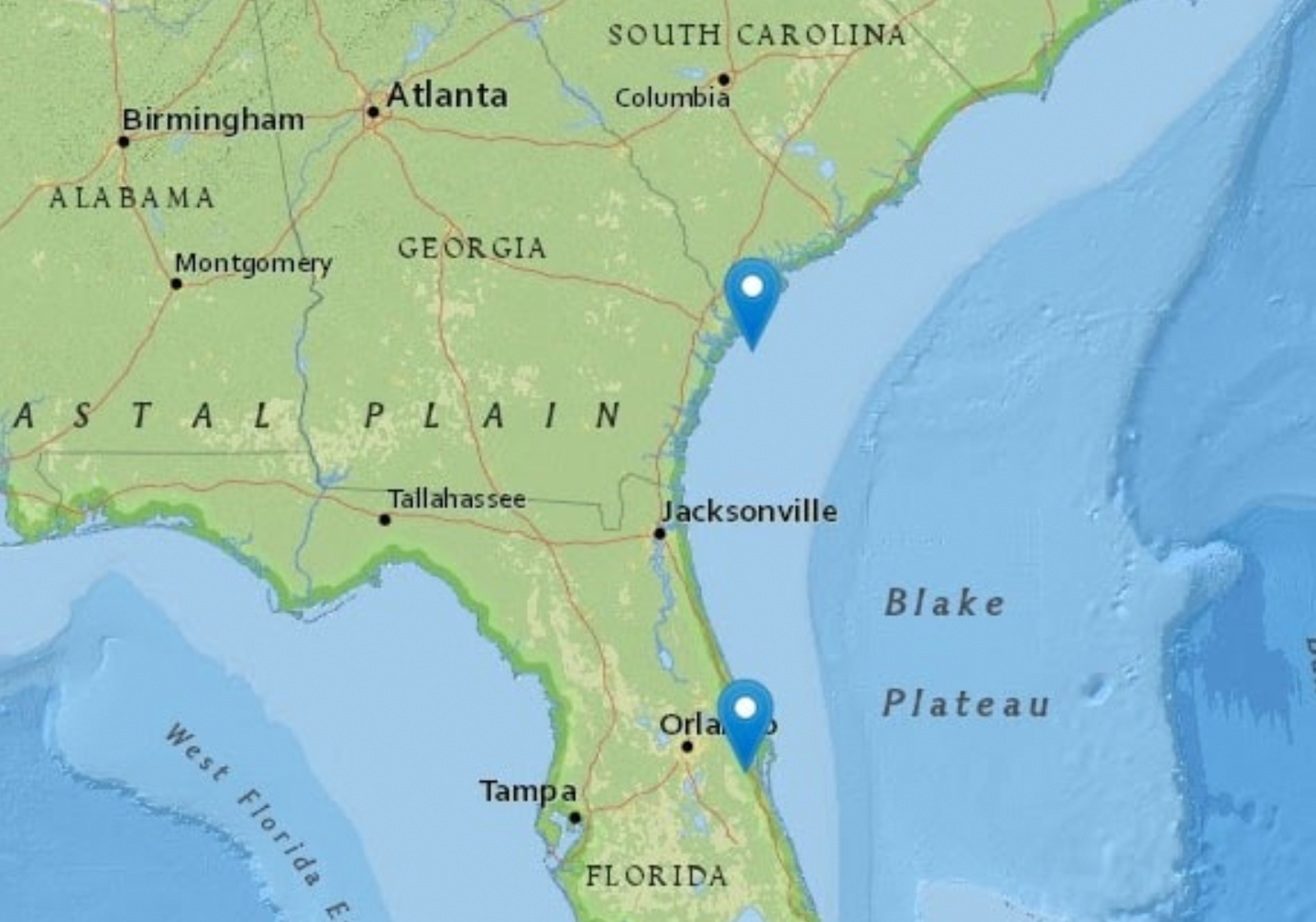 Dream destinations: Michigan's Upper Peninsula, Wisconsin Dells, and Taos, NM.
Favorite product:  The Live riveted crew neck sweatshirt is perfect for a cool winter evening in Florida or a cold day in Michigan.
Jim and Chelsea Keat
He's a minister, she's a writer, and together they have just begun a new phase of life, leaving life in Manhattan to undertake their own endless caravan. 
Favorite podcast: Jim and Chelsea are big fans of the 99% Invisible podcast, which explores aspects of design and architecture that often go unnoticed.
Next on the adventure agenda: The duo is wintering over in Georgia and Florida before heading to Michigan, where they both have family.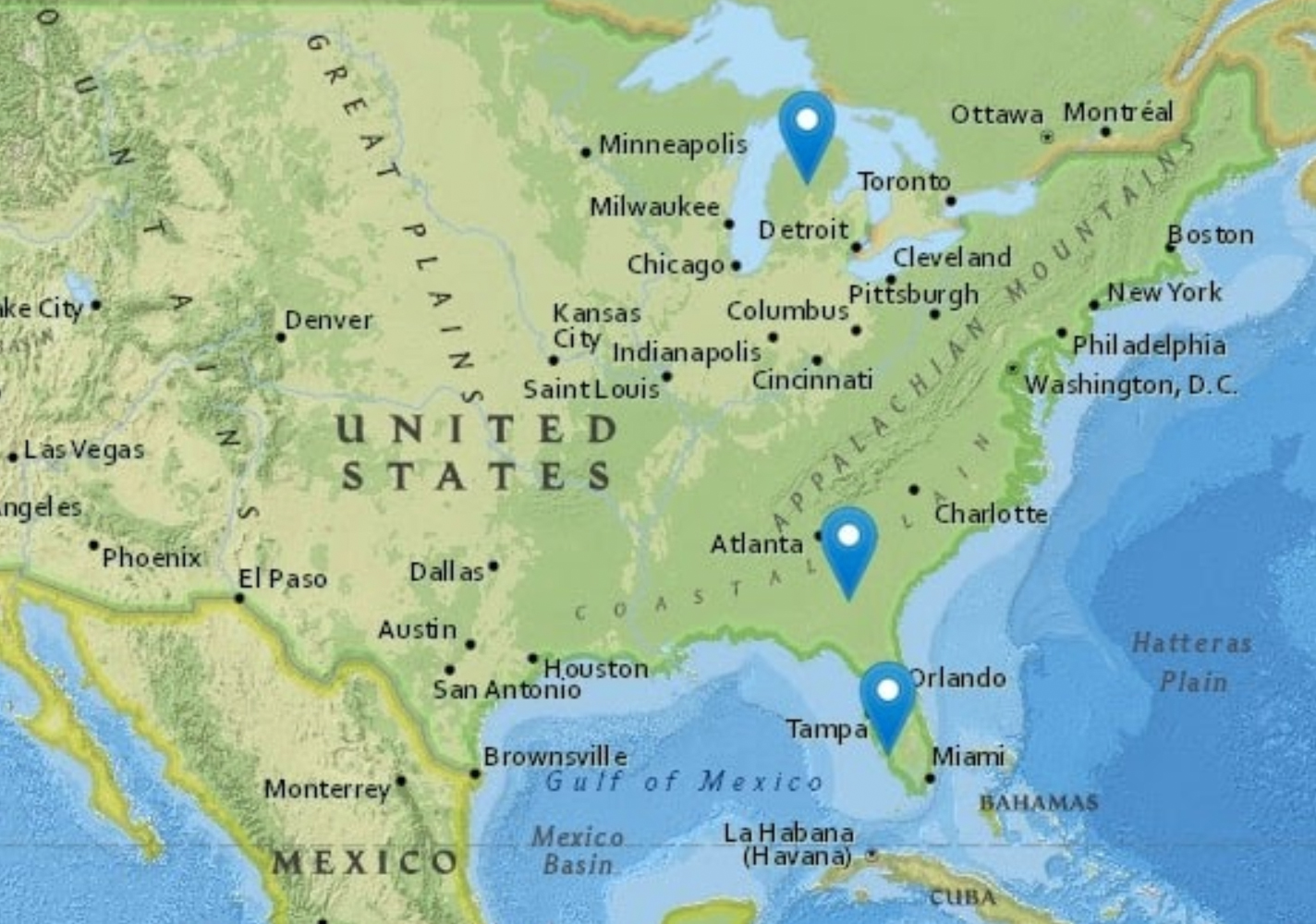 Dream destination: A western arc across the desert Southwest, through California to the Pacific Northwest.
Favorite product: The couple loves their Oru collapsible kayak. It folds down to the size of a small suitcase, making it ideal for Airstream travel.
The Airstream Ambassadors are almost always on the move! Learn more about their individual experiences and adventure stories.