Ronnie and Tera Dennis are about as genuine as they come. The couple lives every moment of life on their terms; they have taken the word "should" out of their vocabulary.
These Airstream® Ambassadors have created a life for themselves that centers around their family (which includes son Drake, 10 years old, and daughter Olivia, 16 years old), their business and community on Lake Martin, Alabama and, of course, exploring. For the past five years, Ronnie, Tera, and the kids traveled with their 2014 International Signature 23D and most recently upgraded to a brand new 2020 Globetrotter. 
Ronnie and Tera love the Airstream lifestyle because it provides a fantastic way to spend time together as a family, apart from the constant connectivity to work, school and devices.
"I think in some strange way, camping increases our vulnerability to social interaction and increases curiosity – our desire for discovery," says Ronnie. "Camping puts our mind at ease, relaxes us, gives us the ability to absorb our surroundings and environment instead of blocking them out."
Over the past five years, the Dennis family has traveled extensively in their beloved Airstream (named "Lumie" by Drake when he was too young to pronounce "aluminum"). During that time, they've adventured from Canada to Key West. The family averages close to 100 nights per year on their journeys, and they've put somewhere between 60,000 and 70,000 miles on Lumie.
"We can't let our children's education get in the way of our travel," jokes Tera. "That would just be horrible."
"We always want to have a trip planned," says Ronnie. "I get grumpy, and Tera gets grumpy when there's not a trip on the books. But we're also quite capable of 15-minute emergency exit. We've been known just to get up and go."
Their Airstream trips let them reclaim their family time from the chaotic hustle and bustle of daily life. "Our travels allow us to isolate ourselves and enjoy spending time with each other," says Ronnie. "It provides us the ability to focus on these enjoyable relationships without many of the distractions we would have otherwise."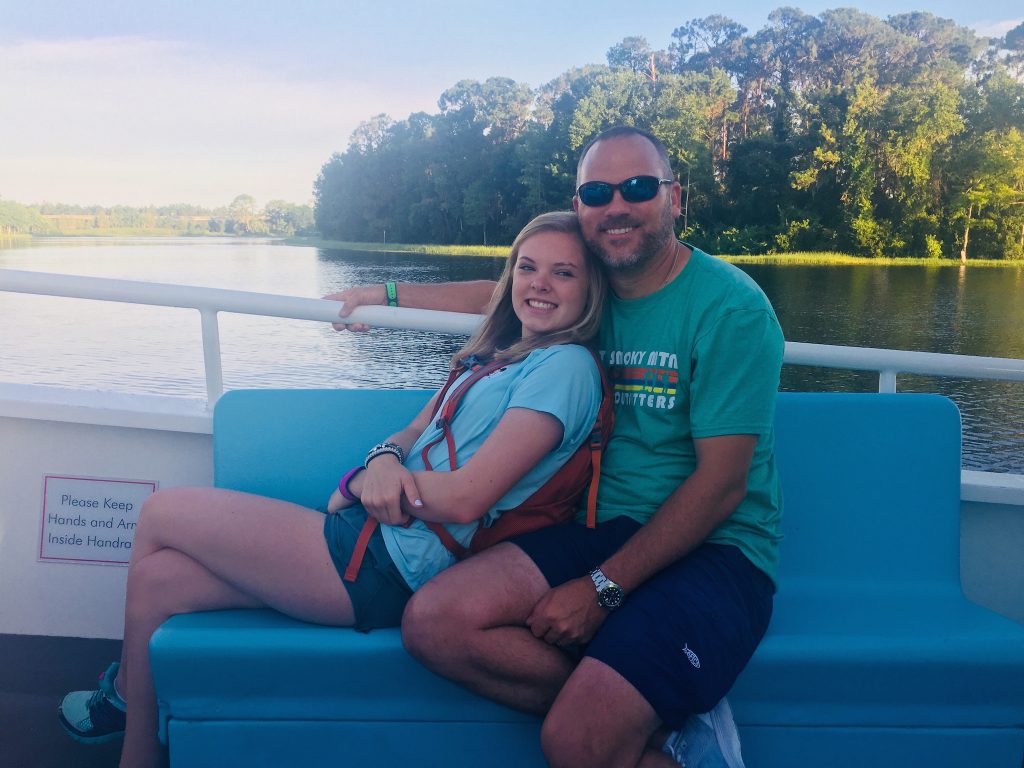 When their children are in school, Ronnie and Tera have to be more creative about when they travel. And, they try to be creative when they're on the road. They like to add extra time to their trips to explore the local attractions they only learn about when they get there.
"We try to give ourselves some leeway to see things because, when you're traveling, you never know what you're going to come across that's not in your plan," says Tera. "Having some flexibility is always important for us. Like taking an extra day or two to find the places where you say, 'Oh wow, let's go here!'"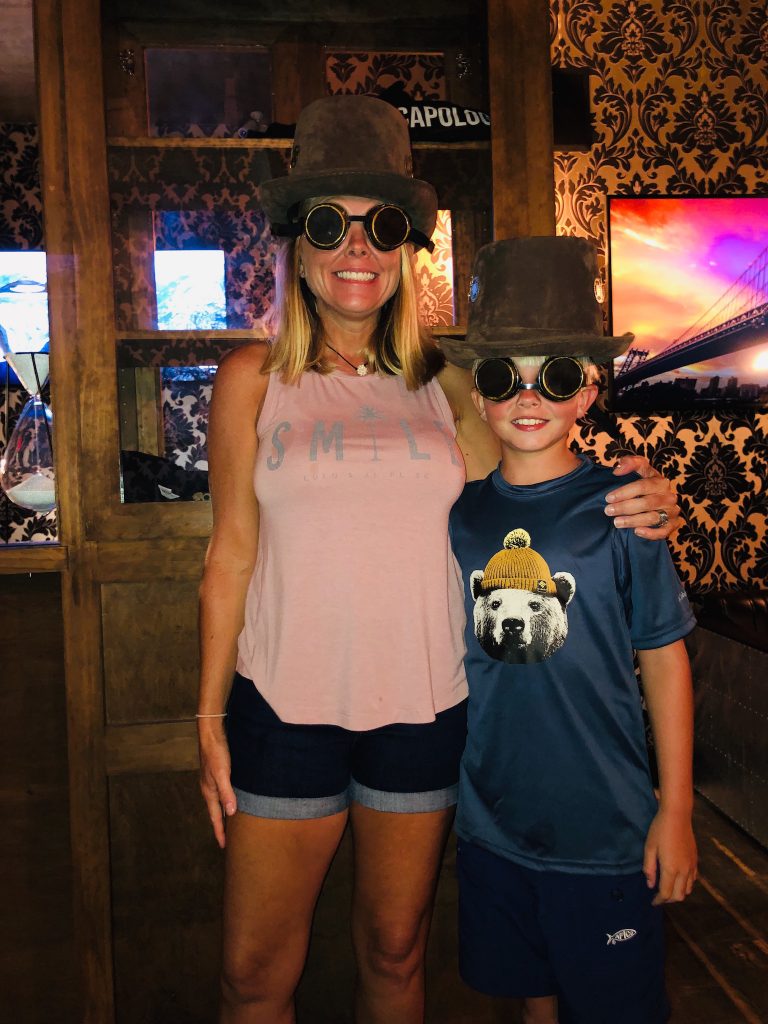 As to how they became Airstreamers, the story is just as unique as Ronnie and Tera. Both loved the outdoors, but they didn't enjoy tent camping and sleeping on the ground.
The couple used to camp with some friends who had a pop-up. They liked the air conditioner and convenience the RV brought to the camping experience.
During one trip, Tera remembers that she and Ronnie were bowled over by the sight of four Airstreams parked at their campground. She says they looked at each other and said, "Holy cow, this is a whole other world we didn't even know existed!"
"I had seen them on the road, and we had been inside one in the past, but I knew it when I saw it," says Ronnie. "I said, 'That's it. If we're going to get a travel trailer, that's what we're going to do.'"
Ronnie and Tera came home from that trip and started looking in the classifieds in different places for their own Airstream. It took less than a month for them to find Lumie.
"We never looked back," says Ronnie.
"That's pretty much how our life goes. We're either all in, or not in at all. There's no middle ground," laughs Tera.
Ronnie and Tera are long-time sweethearts who have been married for 18 years. And, they know how to keep their relationship strong. Apart from the day in, day out of running a family business and raising their two kids, this couple makes time for each other. Part of that includes an annual "honeymoon" trip in their Airstream, just the two of them.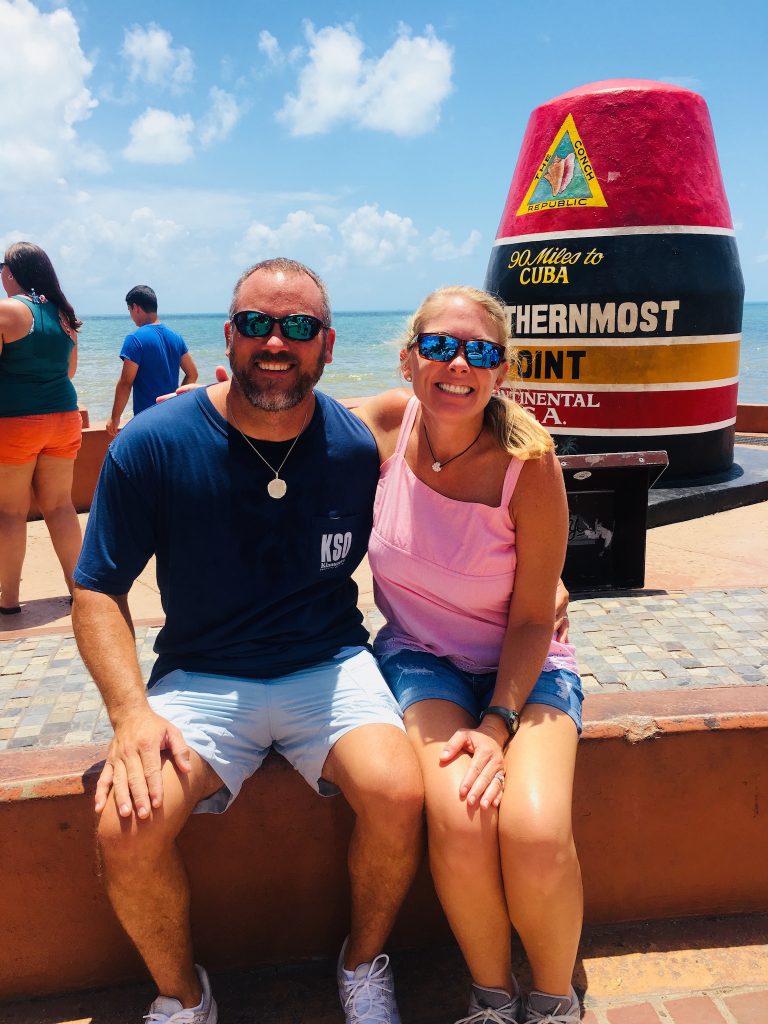 "We try to take a trip each year together," says Ronnie. "We went to Niagara Falls that one year. We went to Key West last year. This year we're like, 'Okay. We went up, and we went down. Now, we got to go left.'"
This year, they are traveling to Grand Teton and Yellowstone. Neither has been before, but they are excited about the chance to see these national treasures. It will be about a 5000-mile round-trip. They plan to head straight to Grand Teton then Yellowstone before winding back through South Dakota before turning south.
In true Ronnie and Tera form, they aren't going with a fully-packed schedule. Instead, these off-the-beaten-path travelers want to take the trip as it comes.
"Of course, at Yellowstone, you've got to go see the Old Faithful, a Geyser Basin and all of those things," says Ronnie. "But we're going to be looking for stuff. Like, where do the elk shed their antlers?"
"We're that kind of people," says Tera.
Ronnie is passionate about keeping their Airstream in pristine working condition and educating other Airstream owners. He is one of the founders of the 23D thread, one of the most active threads on Air Forums.
"We're considered the department of overkill so we've done probably 30 to 40 modifications to our Airstream, some of them small, some of them big," says Ronnie.
As Ronnie aptly describes it, an Airstream is like a house and requires upkeep. Not only does he perform maintenance for the family's Silver Bullet, but he also shares his experience in-depth and detail on the Airstream forum. One Airstreamer even referred to Ronnie and his content as "legendary."
However, Ronnie shrugs off such praise. For him, it's simply about helping others share the joy his family has experienced as part of the Airstream community.
"It is only natural that we want to give back to the company that has provided us with so many wonderful memories," says Ronnie.  
"We try to live life and love every moment of it," says Tera. "We camp with Ronnie's parents. We camp with our kids. Life doesn't stop. We think about the fact that, in a couple of years, Olivia will be going off to college. We want to be able to really invest in her, and in Drake. We want to spend time with them, loving them, and maybe creating memories that they'll never forget. That's our desire."  Never say "One Day", Always say " Next Time"!
@airstream_nuts_and_bolts
https://www.instagram.com/airstream_nuts_and_bolts/