Airstreamers are an adventurous bunch. We travel the country searching for exciting experiences, learning about new cultures, and soaking in some of the most beautiful and amazing scenery on the planet.
None of that is possible without healthy eyes. From driving safely to navigating through National Parks, our eyes are the gateway to the most important of our five senses: sight. Our eyes allow us to take in the sight of a sunset over the mountains, to witness our children playing in the ocean, and to see the faces of family and friends as we pull into our campsite.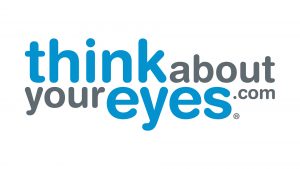 But too often we take our sight for granted. With that in mind, Airstream has teamed up with Think About Your Eyes, a national public awareness campaign presented by The Vision Council and the American Optometric Association. Their goal is to educate the public on the benefits of vision health and annual eye exams.
"Too often, eye health is relegated to the backburner," said Think About Your Eyes Executive Director Jane Balek. "Scheduling a comprehensive eye exam is vital to keeping eyes healthy, and with school starting soon, it's a great time to schedule an exam so you can start the school year right."
To see all these different areas of the US – without our eye health we wouldn't be able to do it the same way.
Airstream and Think About Your Eyes are joining forces with The Daily Bumps, a popular YouTube family who documents the adventures of their daily life. Starting today, The Daily Bumps family – dad Bryan, mom Missy, and their sons Oliver (5), and Finley (3) –  will set off on a road trip through the American West in an Airstream Smart Classic Travel Trailer. They'll document their adventure in their signature video-blog style for their nearly 5 million fans, while highlighting adventures and experiences that wouldn't be possible without good eye health.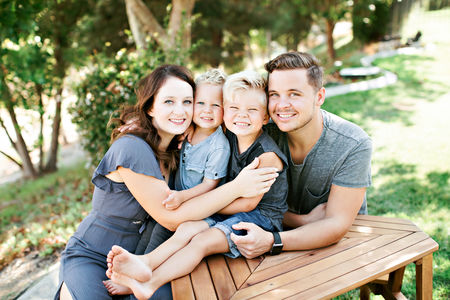 "Road trips are always cool experiences," said Missy of their adventure. "To see all these different areas of the US – without our eye health we wouldn't be able to do it the same way. It's going to be fun showing how important it is to have healthy eyes and experience these amazing things."
The group will start their adventure with a trip to the optometrist before they head out for a stop in Yosemite National Park. From there, The Daily Bumps will head to Reno, Nevada (recognized as the US city with the healthiest eyesight) and then up to Boise, Idaho where Missy and Bryan lived after they first met.
"We're going back to our hometown," said Bryan. "It's where we met, where we fell in love, and we haven't been back in a while. It'll be great to see it again."
Both Missy and Bryan are excited to experience life on the road, and to show their two young sons some of the country's most beautiful places firsthand.
"Why read about it when you can see it with your own two eyes?" said Bryan. "We're looking forward to setting up in Yosemite, opening the windows and enjoying the great outdoors. The Airstream will allow us to maintain a routine with the boys, while also getting out to see some incredible stuff."
From the importance of doctor's visits to wearing sunglasses while outside, The Daily Bumps will investigate different ways to preserve our sense of sight. It's a mission that hits close to home.
"I had terrible eyesight by the time I was 12 years old," said Missy of her own struggle. "I couldn't see the board at school and I was wearing these big, thick glasses from early on."
Eventually she switched to contacts, and while they gave her more confidence, the contacts came with their own issues.
"They were a lifesaver," said Missy. "But I started developing ulcers on my eyes from the rubbing and dryness. I was wearing them longer than I was supposed to."
Finally, Missy opted for laser correction surgery, but today is committed to wearing sunglasses while outside to ensure the ulcers don't get worse.
"They don't hurt, but I don't want to make the situation worse," she said.
While spreading the word about good eye health, The Daily Bumps will also explore how Airstream's Smart Control Technology allows them to work from the road and the benefits of traveling in an Airstream travel trailer.
You can follow their adventures on YouTube or through the hashtag #ShareYourSights.