Airstream connectivity solution to deliver reliable 4G LTE Wi-Fi custom-tailored for adventure
Beginning with founder Wally Byam's decision to use aircraft aluminum to create a travel trailer that made dreams come true, Airstream has embraced innovation to give owners the best possible outdoor experience.
That's why we've partnered with AT&T to offer innovative 4G LTE data plans specifically designed for Airstreamers to stay better connected with family and friends while on the open road.
"Airstream owners view their vehicle as a home-away-from-home," says Airstream President and CEO Bob Wheeler. "So, they expect home-like amenities in their Airstream. Today that means reliable access to reliable digital connectivity."
Later this fall, any Airstream owner can take advantage of two custom data plans powered by AT&T. The Unlimited Adventure plan delivers one year of prepaid unlimited data usage for $360 and the Weekend Adventure plan is a great option for shorter trips by offering 5GB for $25. There are no activation charges.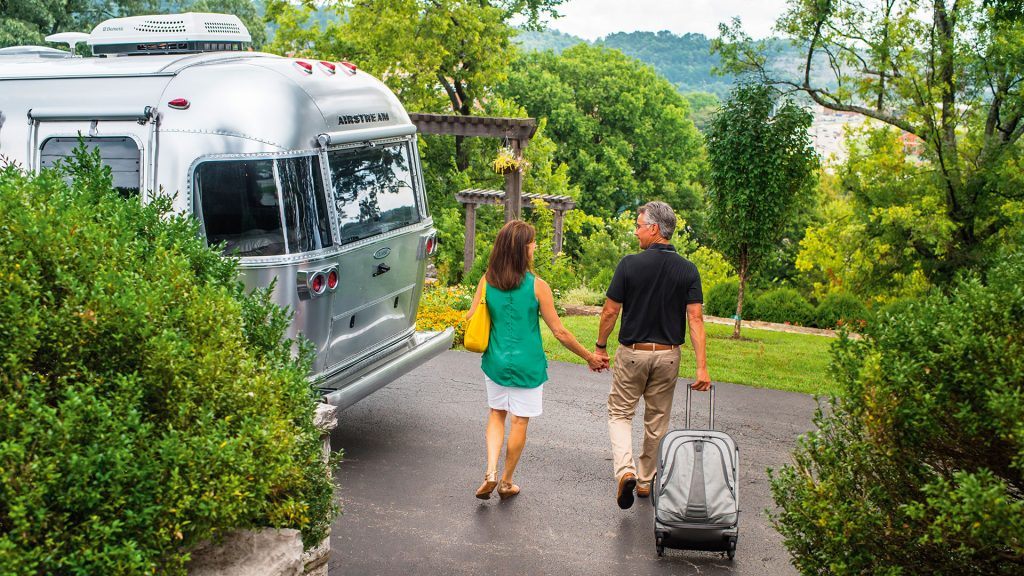 Both plans are only available with Airstream's easy-to-use connectivity solution, which includes a Wi-Fi hotspot, a high-performance, roof-mounted antenna to ensure the best possible coverage, and Wi-Fi boost technology to improve the performance of weak campground Wi-Fi.
Airstream Connected is now available
Hardware and professional installation required. Coverage & service available in the United States.