ALUMINATION is an independently produced documentary feature film about Airstream and those who travel with them. It makes its world premier at the 2021 Freep Film Festival in Detroit, Michigan.
When we began the journey to make ALUMINATION, a film about Airstream Travel Trailers and the people who use them, we didn't know when or if we'd ever go on our own actual Airstream trip. Making the film, we were hyper-focused on the story components, the shooting schedule, editing, score, and getting to a completed film finish line – we figured that an Airstream adventure would eventually present itself. True to the welcoming nature of the Airstream community, doors to shiny silver trailers opened to us here and there, and we occasionally stayed for a night in someone else's trailer.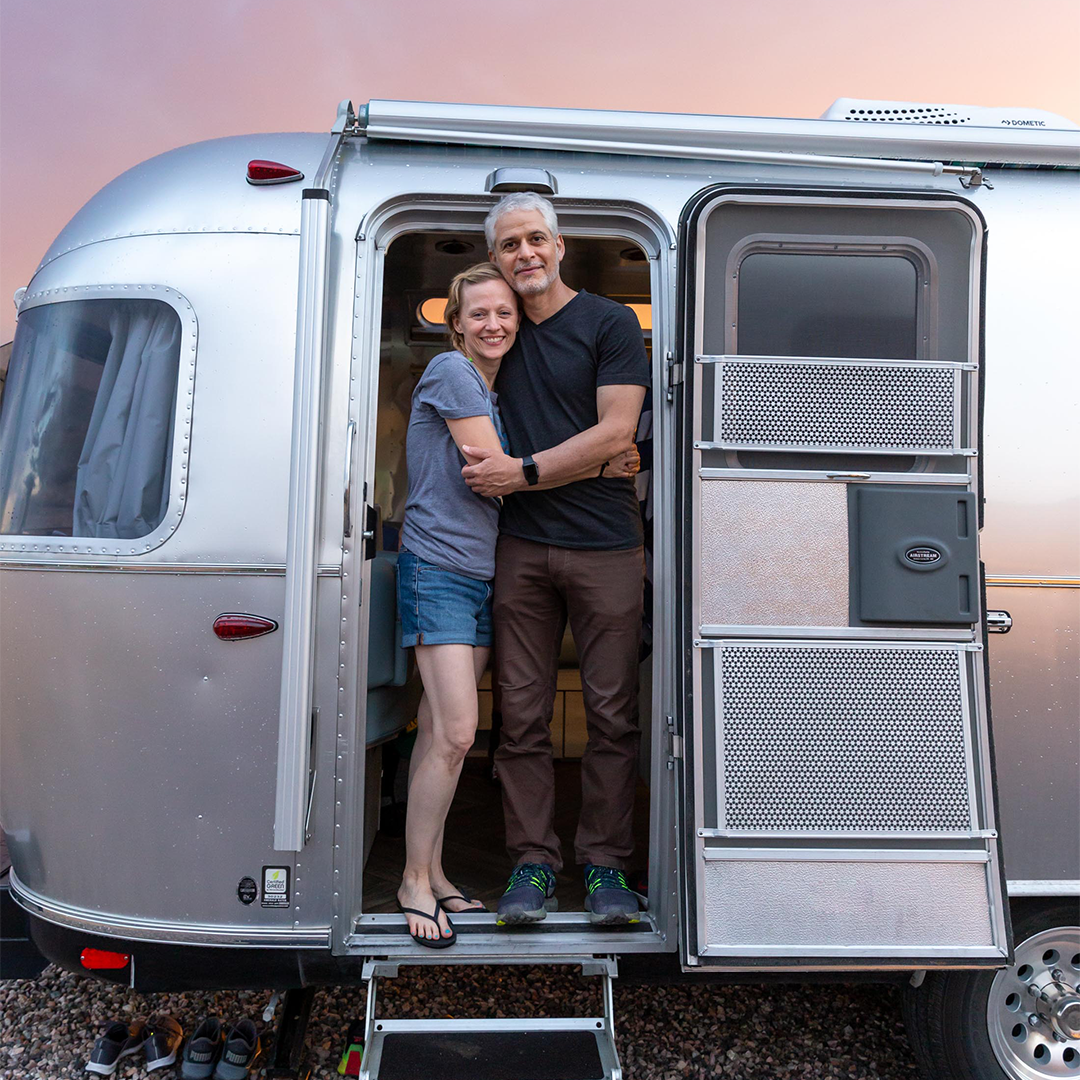 But did we ever take one on the road ourselves? No. Did we dream about someday having the opportunity to do just that? Yes. As the world began to open up after the first wave of the pandemic, that opportunity came knocking – a chance for us to dive into the heart of the Airstream experience. Eight years after the project's start date, we finally embarked upon the trip of a lifetime in an Airstream International 27FB Twin.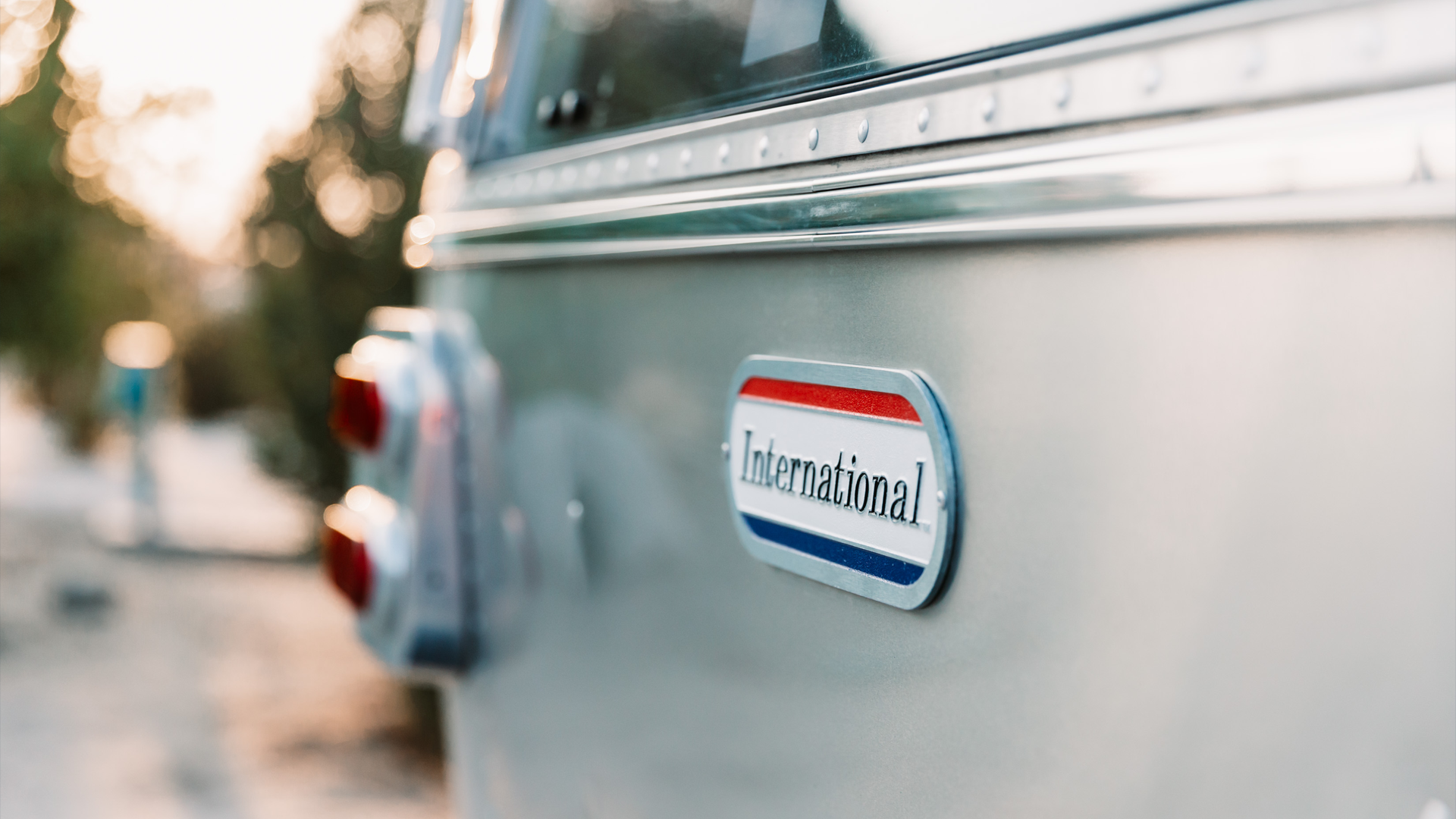 An Exercise in Modern Minimalism
First, we got ourselves and three kids from two different originating cities (Austin and St. Louis) to our launching point, in San Gabriel, CA. We knew the journey before us held massive amounts of naivete, ambition, and flying blind. So pre-trip, we watched as many how-to videos as possible and scoured posts in a few popular Airstream Facebook groups to try and achieve a running start.
Due to logistics, we had to pre-plan how to outfit the trailer with what we could fit into our luggage. Whatever else we needed, we would have to acquire on the road. It was an exercise in minimalism and, at the same time, reminded us of what it was like to move into a new house two years ago (which one of us swore we'd never do again). There was more than one moment when we wondered if we had bitten off more than we could chew. Like those first few moments when you're holding a newborn, wondering what have I got myself into and how am I going to do this? It's daunting, but then you remember that thousands of other people have done this and lived to tell the tale. Maybe it's not as hard as we think.
And we did it! We made it to our first destination: A sweltering 112-degree Palm Springs, where we closed down the Desert Hot Springs Walmart buying supplies, drove through our first desert dust storm, and felt our first dash of trailer sway. We met our first fellow Airstreamers at our campsite – a family of four on Day 16 of their first Airstream adventure. They were newbies like us, yet 15 days wiser. "If they can do it, we can do it," we told ourselves.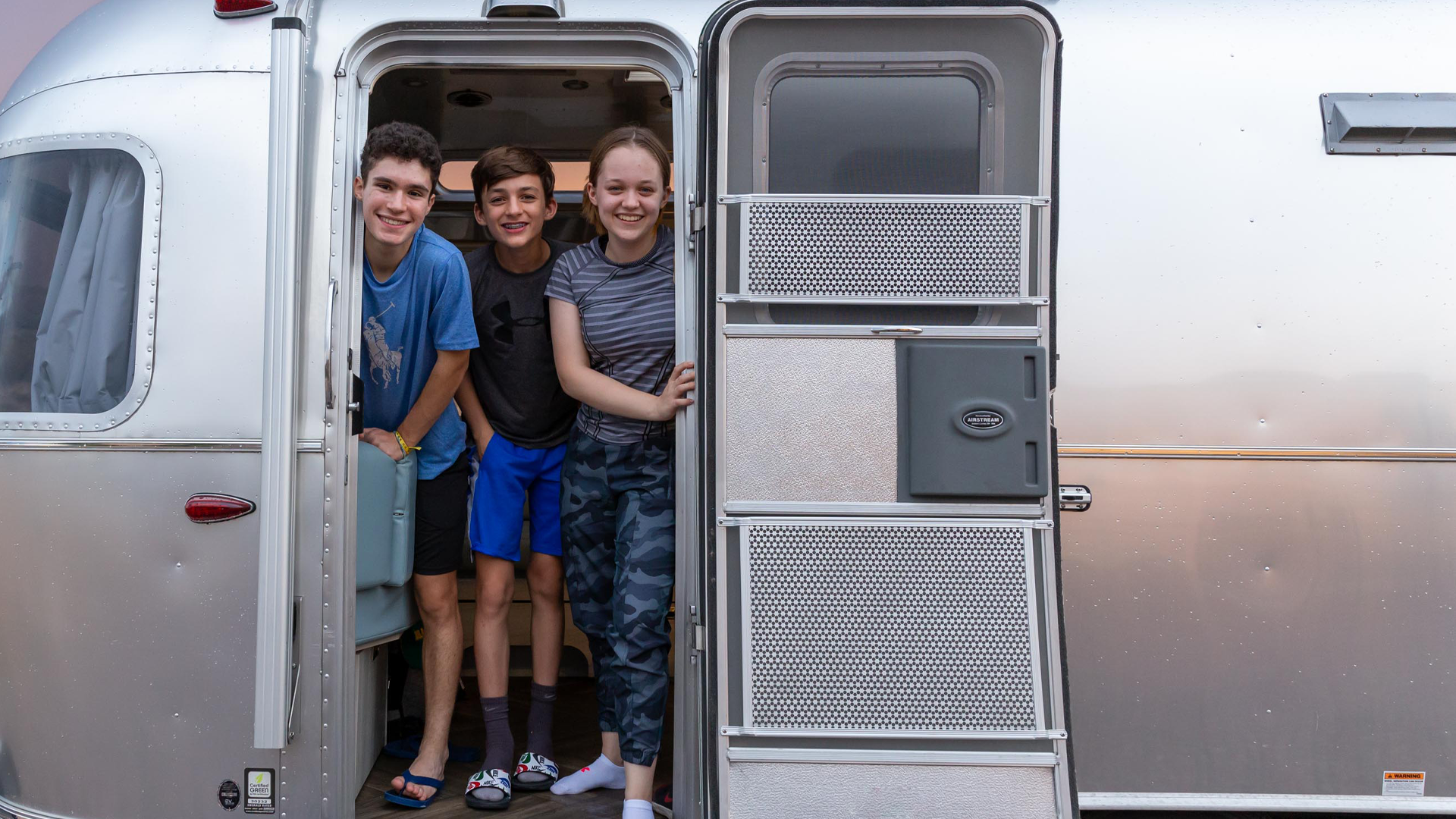 Coming Together on a Rising Tide of Teamwork
Designating our kids as our assistant first mates on the Airstream ship was a game-changer. We put them to work right away, learning all the ins and outs of hitching, water and sewer hookups, storage compartments, and a few practical features on the inside of the trailer like converting the dining table to a bed so zero children had to sleep on the floor. We referenced the Airstream support website and the Facebook groups to help understand the more complicated features like the propane tanks, refrigerator, and the A/C. It was a tremendous growth opportunity for the kids (and us). We all benefited from the rising tide: The more we worked together, the quicker we could get to what we really wanted to do. The troubleshooting and teamwork fostered creativity, curiosity and opened up parts of our personas we didn't know existed.
There were many ups and downs in figuring things out. After a few days, our brains righted themselves into new ways of thinking, and we had no choice but to amp up our resourcefulness. We are sure we made mistakes that would make other Airstreamers cringe. But, we took heart that they had once been in our position as well.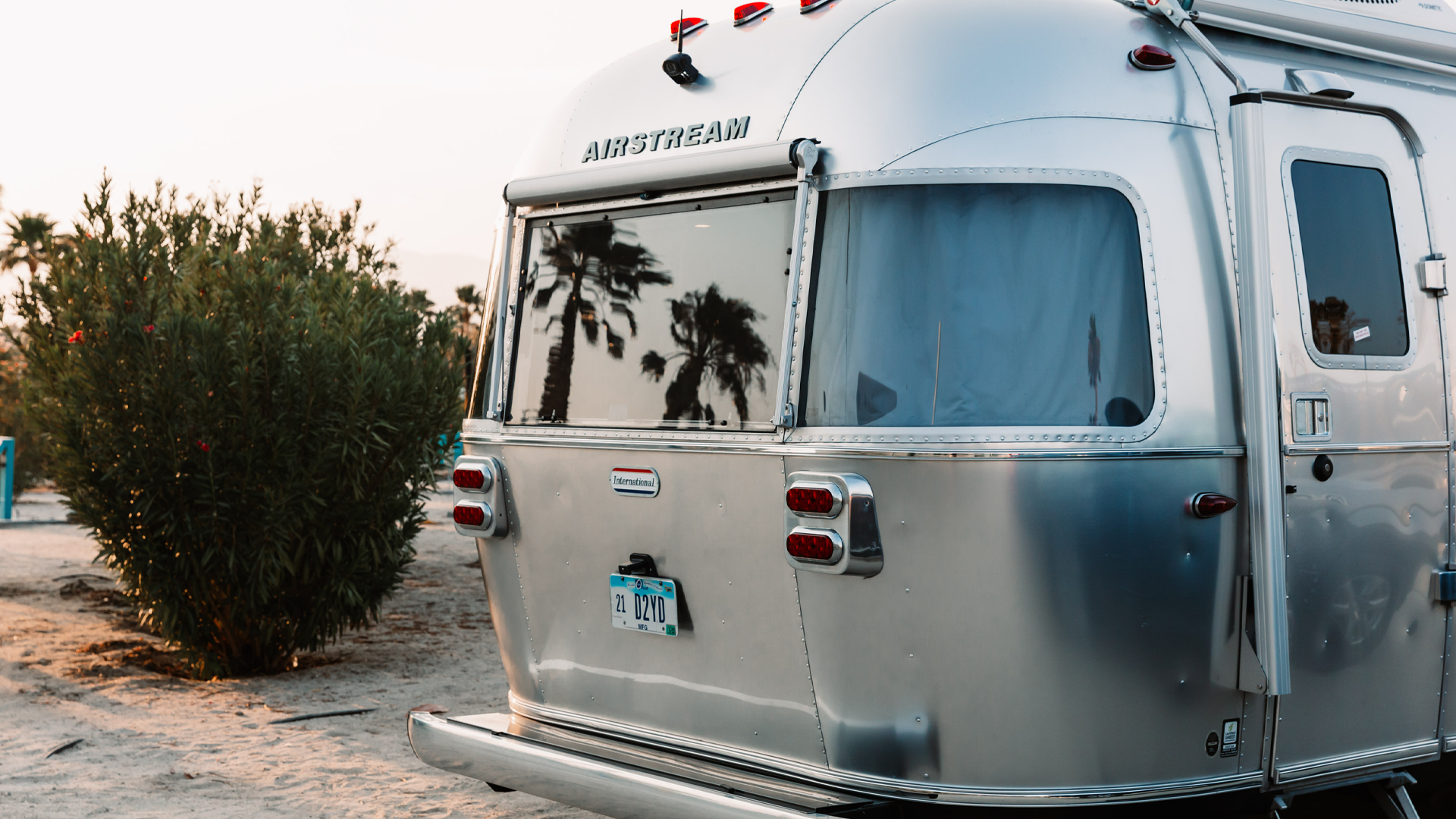 Exploring Out There – and In Here
After spending eight years making a documentary film about this incredible lifestyle and the people who make it their reality, it was thrilling to hit the road and experience that freedom firsthand. Like many Americans these days, we hit the road and instantaneously realized the power of travel to open our eyes – to expose new worlds both out there and within ourselves.  
Finally, on the road, we were more excited than ever to explore everything these new worlds had to offer.