Helen Byam Schwamborn was born on August 8, 1904, in Baker City, Oregon. Growing up, she knew of her cousin Wally but the pair became much closer in 1931 when Helen and her husband Henry Schwamborn moved to California. Wally was living in Los Angeles at the time and took it upon himself to show the couple around and make them feel welcome. Wally and his wife Marion frequently went camping with Helen and Henry.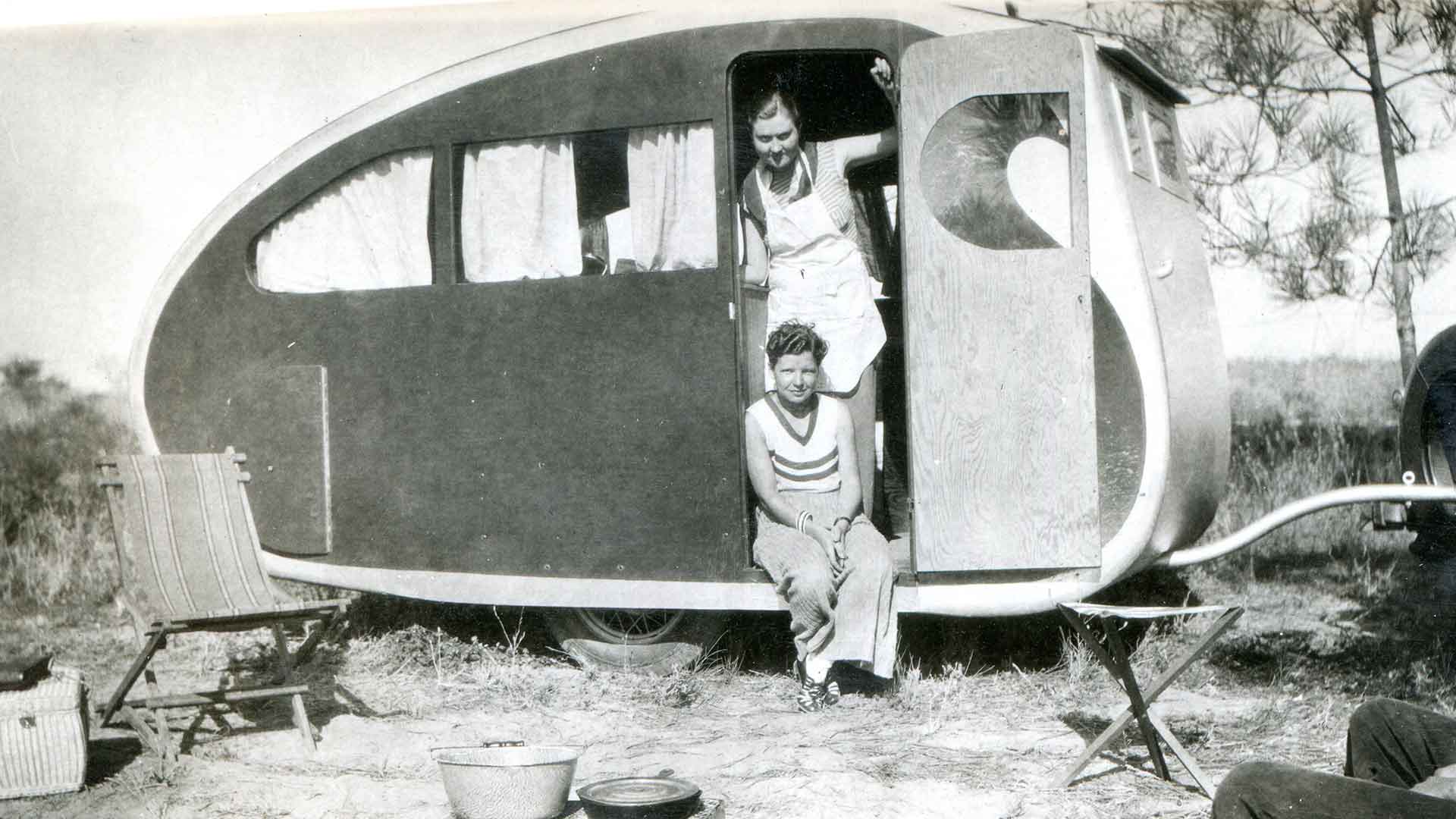 From the early days Helen witnessed Wally's development of the Airstream travel trailer and the Airstream Caravan. Wally was often impressed by his cousin's organizational skills and her way with people, so it only seemed natural when he asked her to lead the 1955 Eastern Canadian Caravan. Together with her son Dale "Pee Wee" Schwamborn, Helen left for Canada on the adventure of a lifetime-driving a truck, towing an Airstream, and leading a Caravan all for the first time.
Wally also asked Helen to work with Airstream owners while on the Eastern Canadian Caravan to form an Airstream club. Several owners had expressed interest in starting a club to maintain the close friendships they had developed while caravanning. On July 23, 1955, Helen met with the Constitution Committee to set up the by-laws for the club and on August 3, 1955 the Wally Byam Caravan Club was formed in Kentville, Nova Scotia.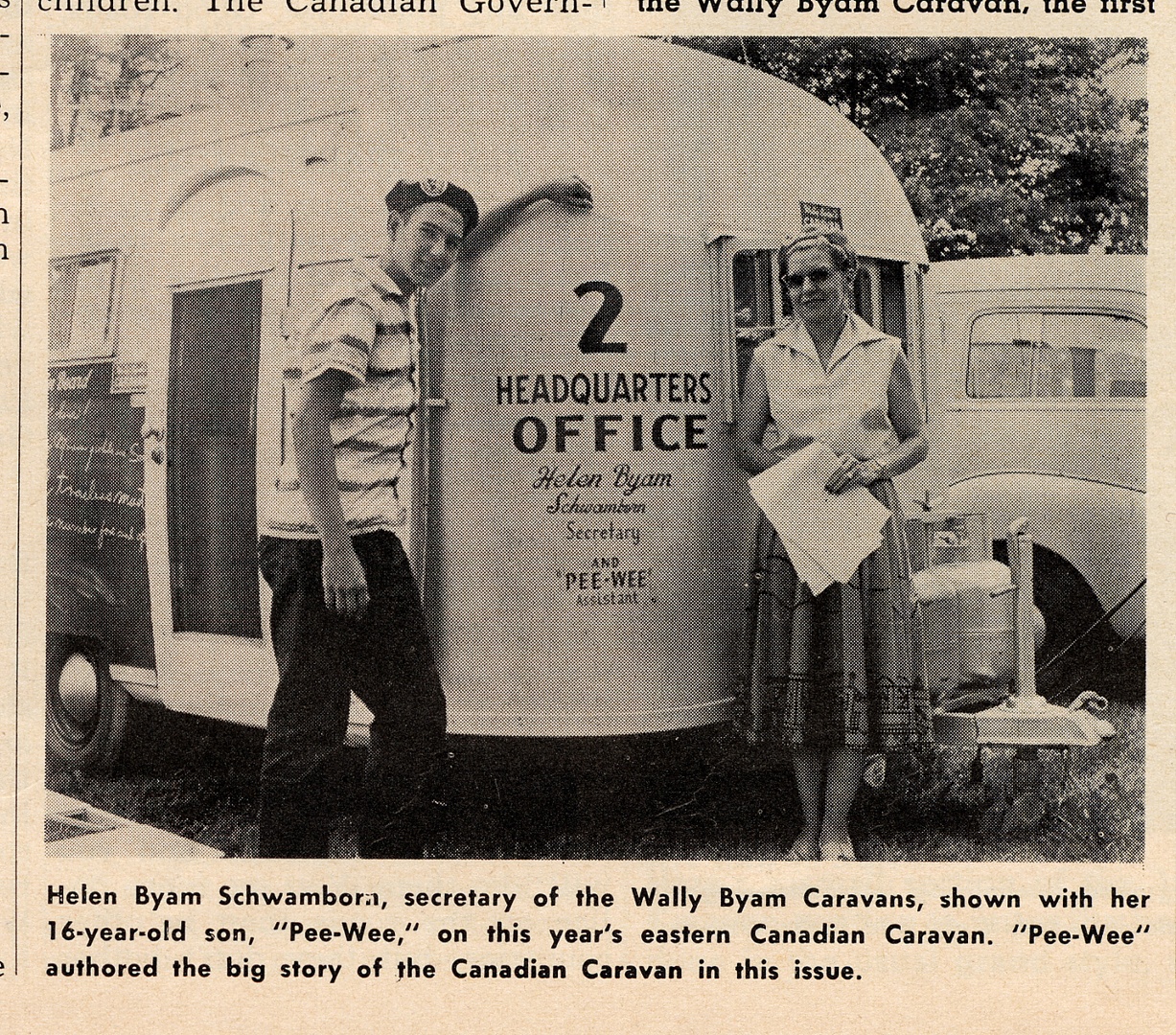 In her new position, Helen was responsible for planning Caravans, managing the Wally Byam Caravan Club, writing and editing the newspaper The Caravanner, and serving on Airstream's Board of Directors.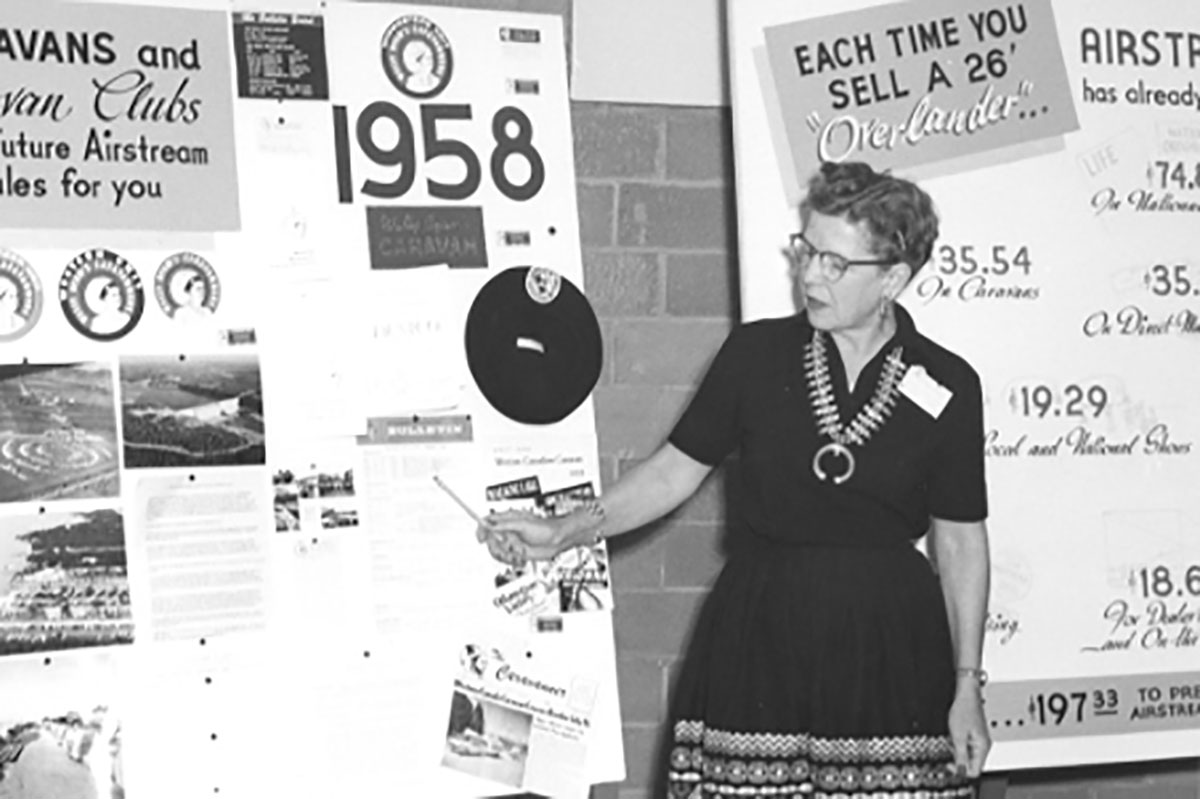 The first Club headquarters was set up in Helen's home in Bakersfield, California. She worked tirelessly to organize Caravans around the world. She was always willing to answer a question or solve a problem, no matter the time of day. It was Helen's dedication to the Club and genuine love for Airstreamers that allowed Airstream's Way of Life Department to flourish. It has been said that she never met a stranger.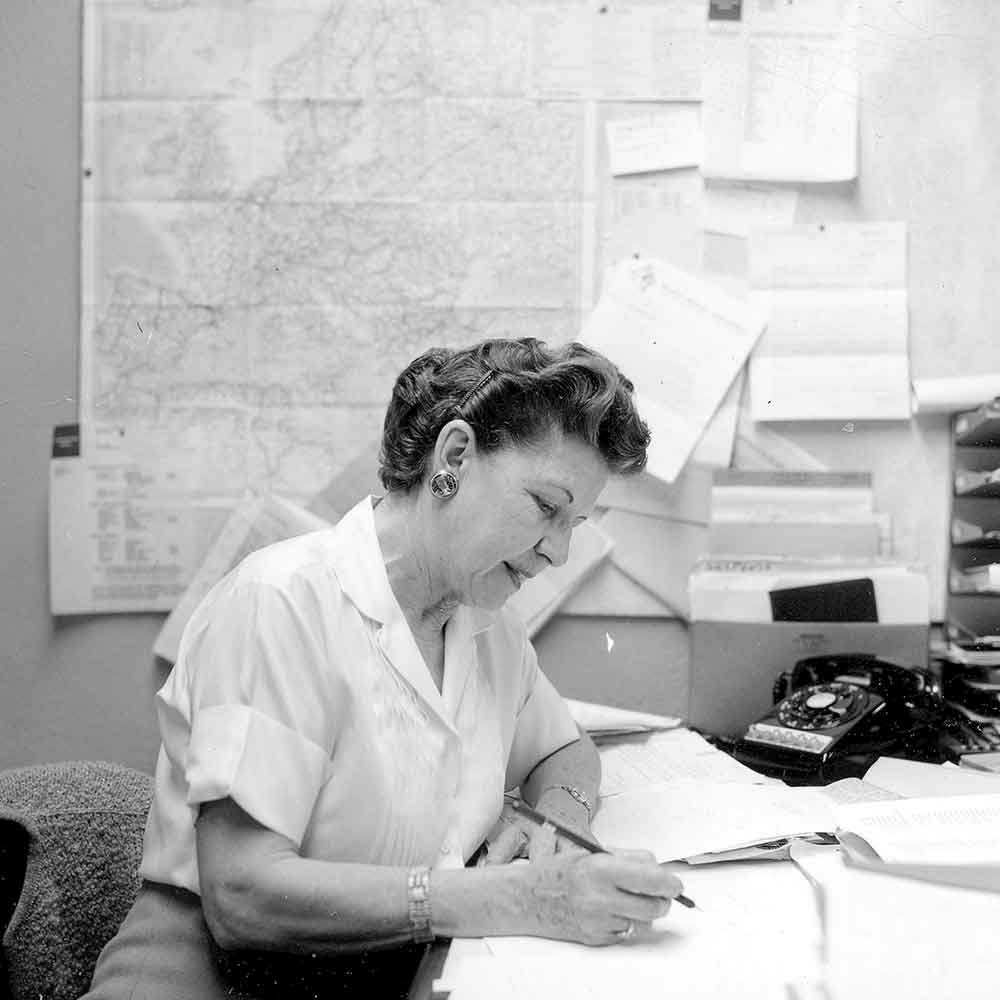 Helen was Wally's right-hand woman and trusted confidante. He had the utmost admiration for her opinion, work ethic, and devotion to Airstream. Fittingly, Wally Byam's trailer number was #1, and Helen's was #2.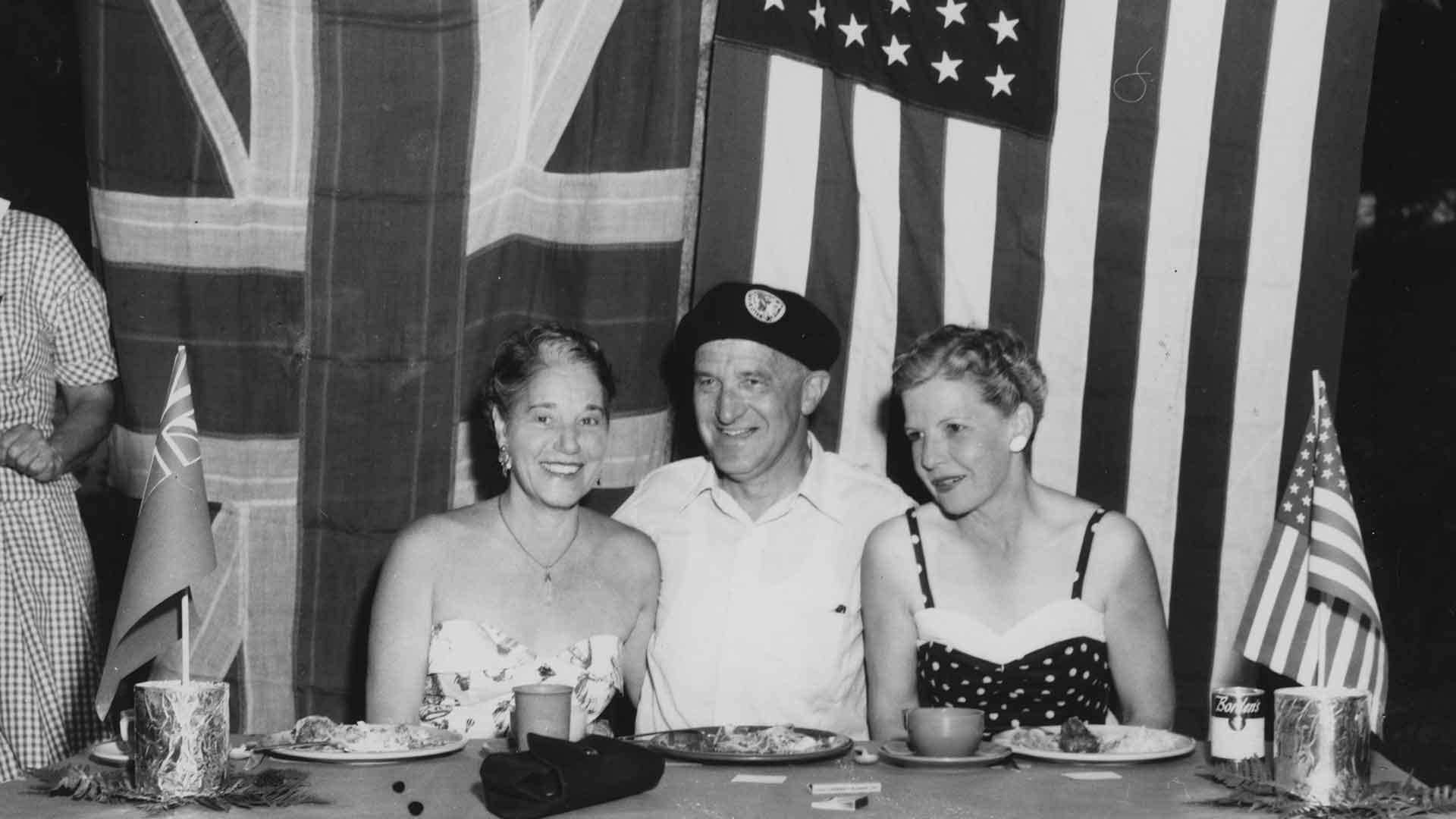 Helen worked with Airstream from 1955 until her retirement in 1979 at the age of 75. Even after her retirement, Helen's love for the Club and travel adventure continued. She maintained correspondence with many of the Club's members and embarked on her own travels to China, Australia, the Soviet Union, and beyond.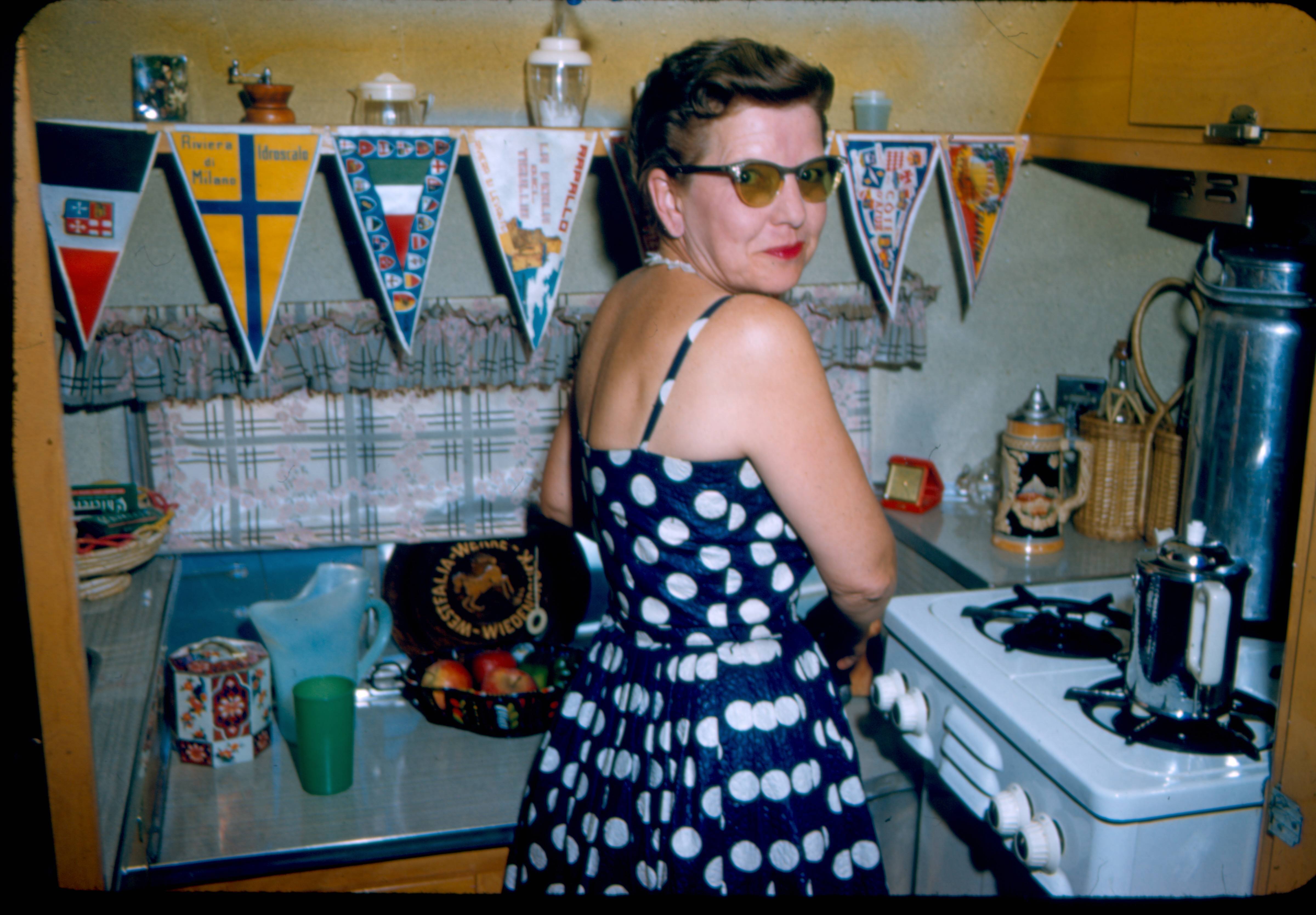 Helen passed away on July 22, 2004 and it is interesting to note that Wally Byam passed away on July 22, 1962. Helen created a world for Airstream owners to share their lives with other Airstreamers; something we all cherish to this day. Today, we celebrate Helen's legacy and the community of like-minded adventurers that she inspired.
Learn more about Helen's historic legacy at the future Airstream Heritage Center opening late 2021.