Seattle-based executive coach and outdoors enthusiast Andrea Umbach is the queen of work hard/play hard. Her Airstream Basecamp is her mobile castle, a feature-laden travel trailer allowing her to reign from wherever she roams. 
"When it comes to the Basecamp, the why is really all about getting out there in a different way," says Andrea. "Connecting with my people, exploring remote areas, and keeping up with modern work life."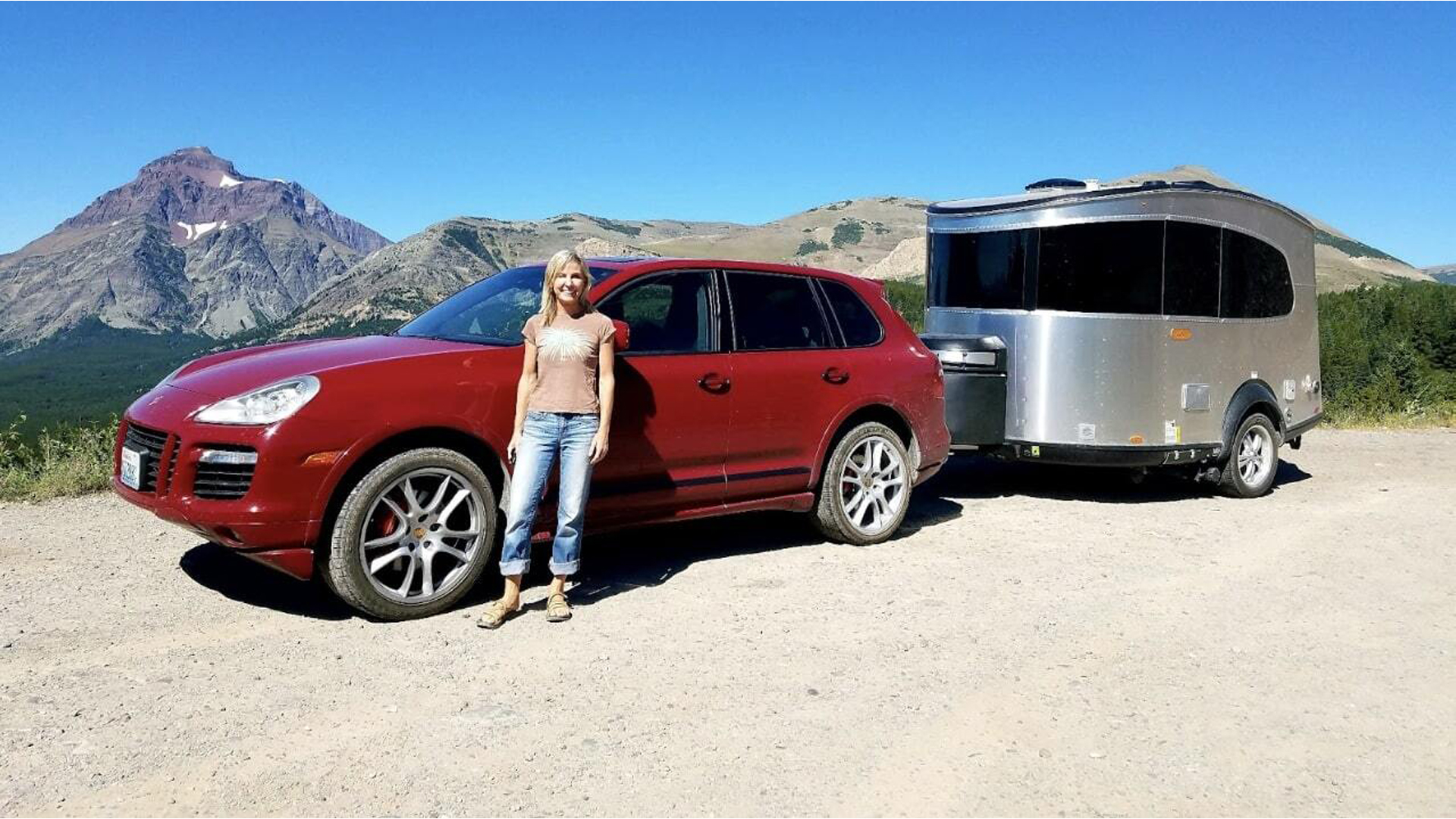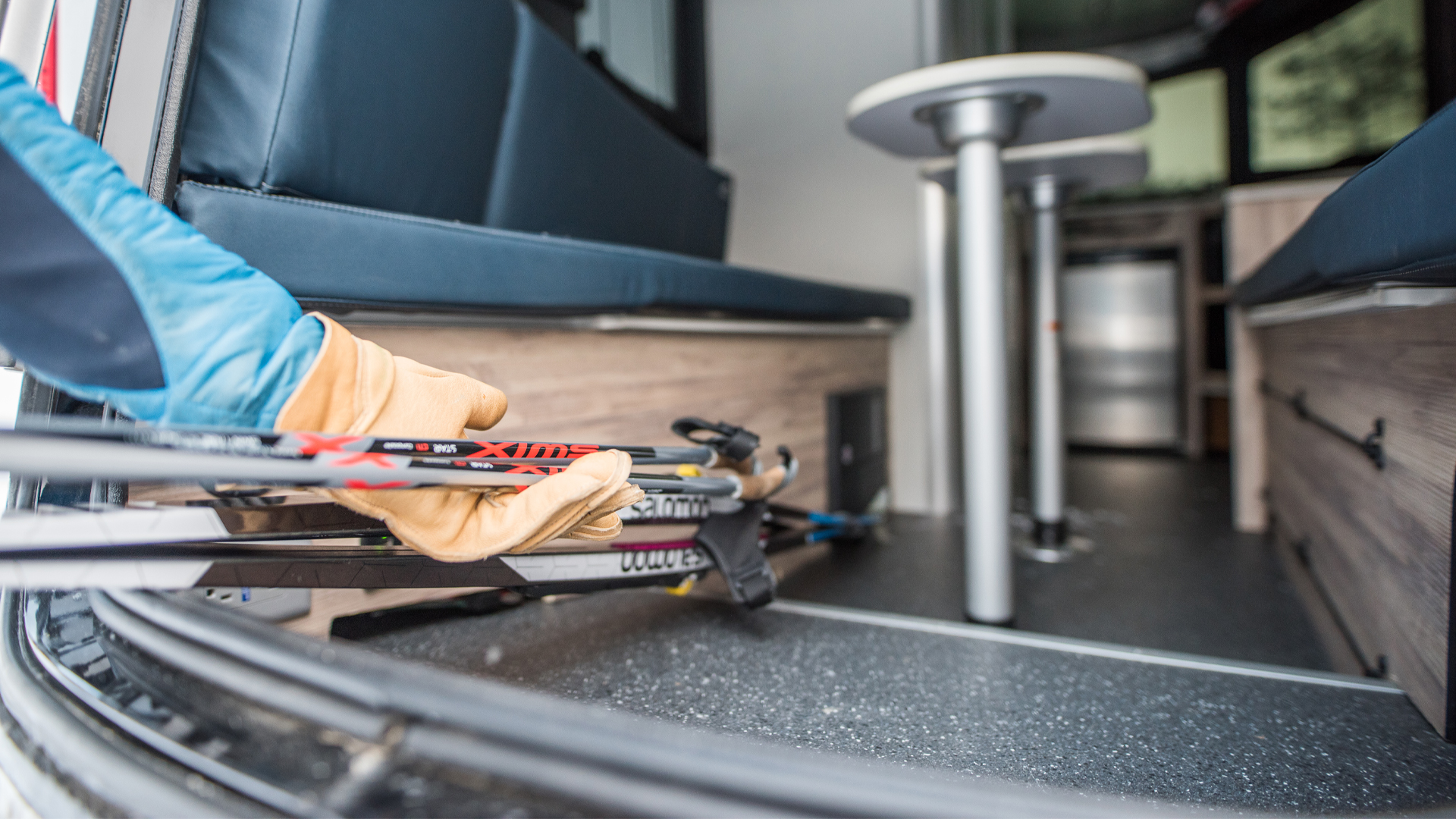 In a typical year, Andrea makes a couple of two-week excursions in her Basecamp, along with several shorter trips. While her Basecamp is usually carefully loaded with outdoor sports gear, including her skis or bike, Andrea often works from her Basecamp. In fact, she occasionally uses it to escape into nature when she needs solitude to focus on a work project. 
To hear more about Andrea's Basecamp experience, check out her on-demand Ask An Airstreamer livestream, a one-hour presentation in which Andrea shares her insight on everything from her journey to purchasing a Basecamp to how to make the most of its interior space and other features.
Making Adventure Easy
Andrea was drawn to the Basecamp by its quality construction and thoughtful design. Its light weight allows her to tow the unit with her daily-drive crossover SUV and access campsites off-the-beaten paths. The unit's sleek aerodynamic body boosts fuel efficiency. The large rear hatch (26" x 46") makes loading and unloading even her largest pieces of adventure gear easy. The outdoor shower is perfect for cleaning up people and equipment at the end of a day's fun and games.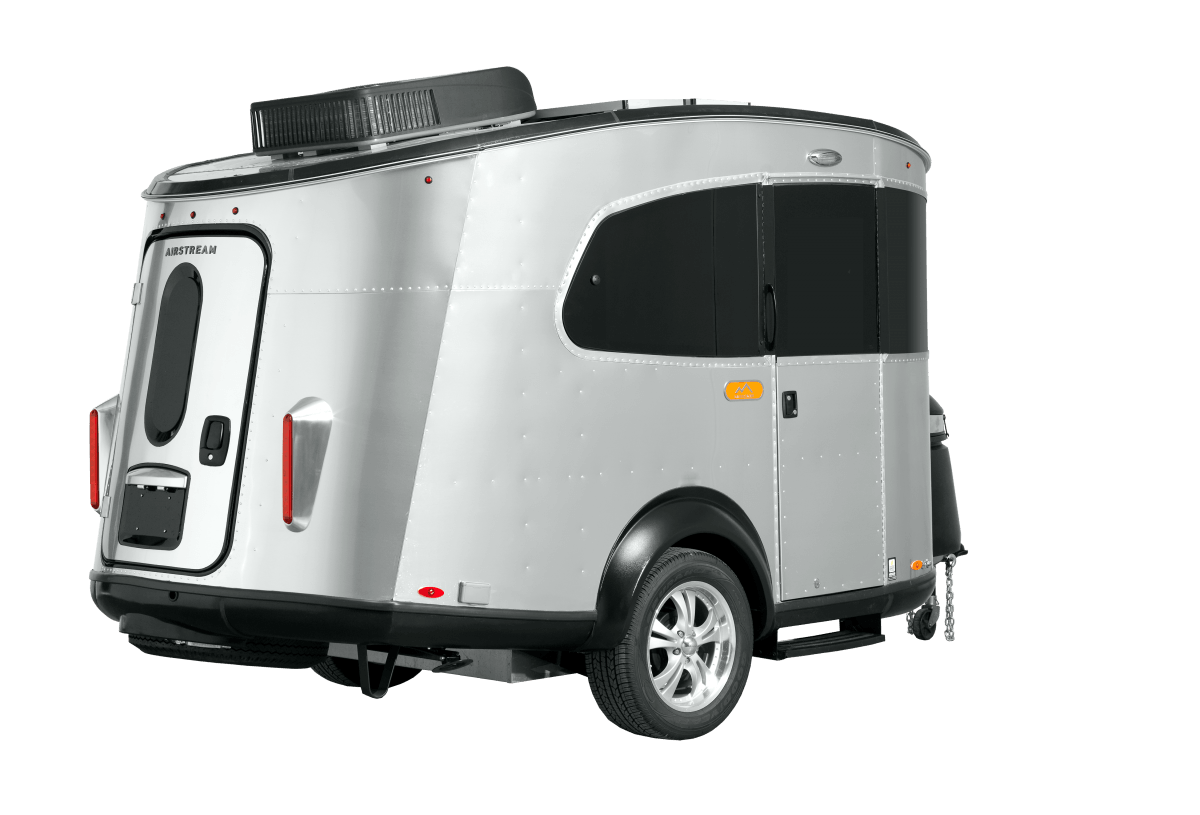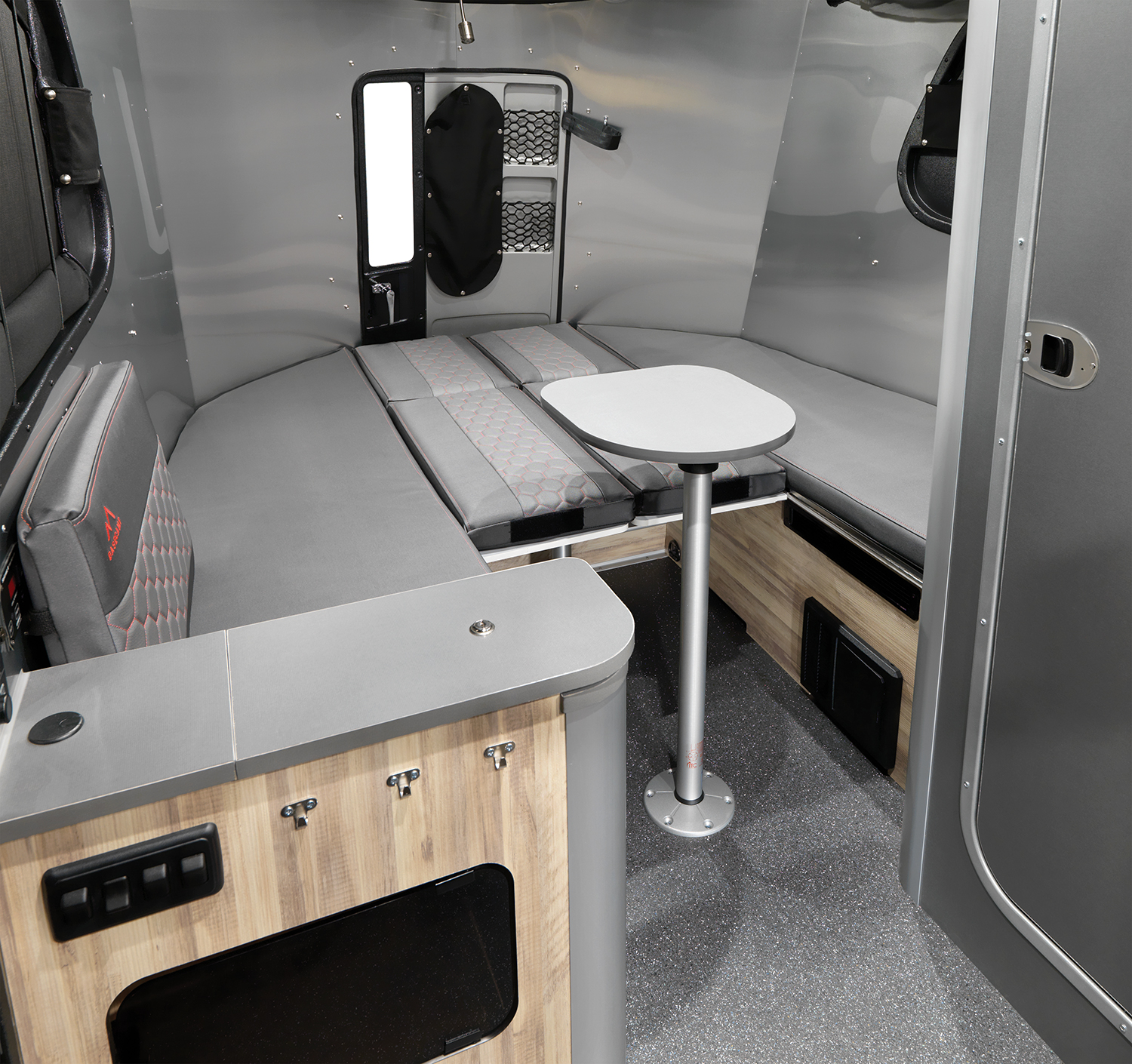 The compact, well-designed interior space suits Andrea perfectly whether she is adventuring alone or traveling with friends or family. While the Basecamp officially sleeps two, Andrea routinely fits a third person in what she describes as a tent-like sleeping arrangement. When adventuring with larger groups of friends, her Basecamp — with its elegantly designed galley, bench seating, heat and air conditioning, and numerous charging outlets —becomes a kitchen and clubhouse for those sleeping in nearby tents.  
The convertible dinette area serves as Andrea's office when work calls. There is no beating the view from her workspace through the wrap-around panoramic windows.
Get to Know the Basecamp
According to Andrea, the bottom line is that the Basecamp is "easy to tow, simple to use and versatile," all of which make it the perfect base of operations, whether she is working or playing.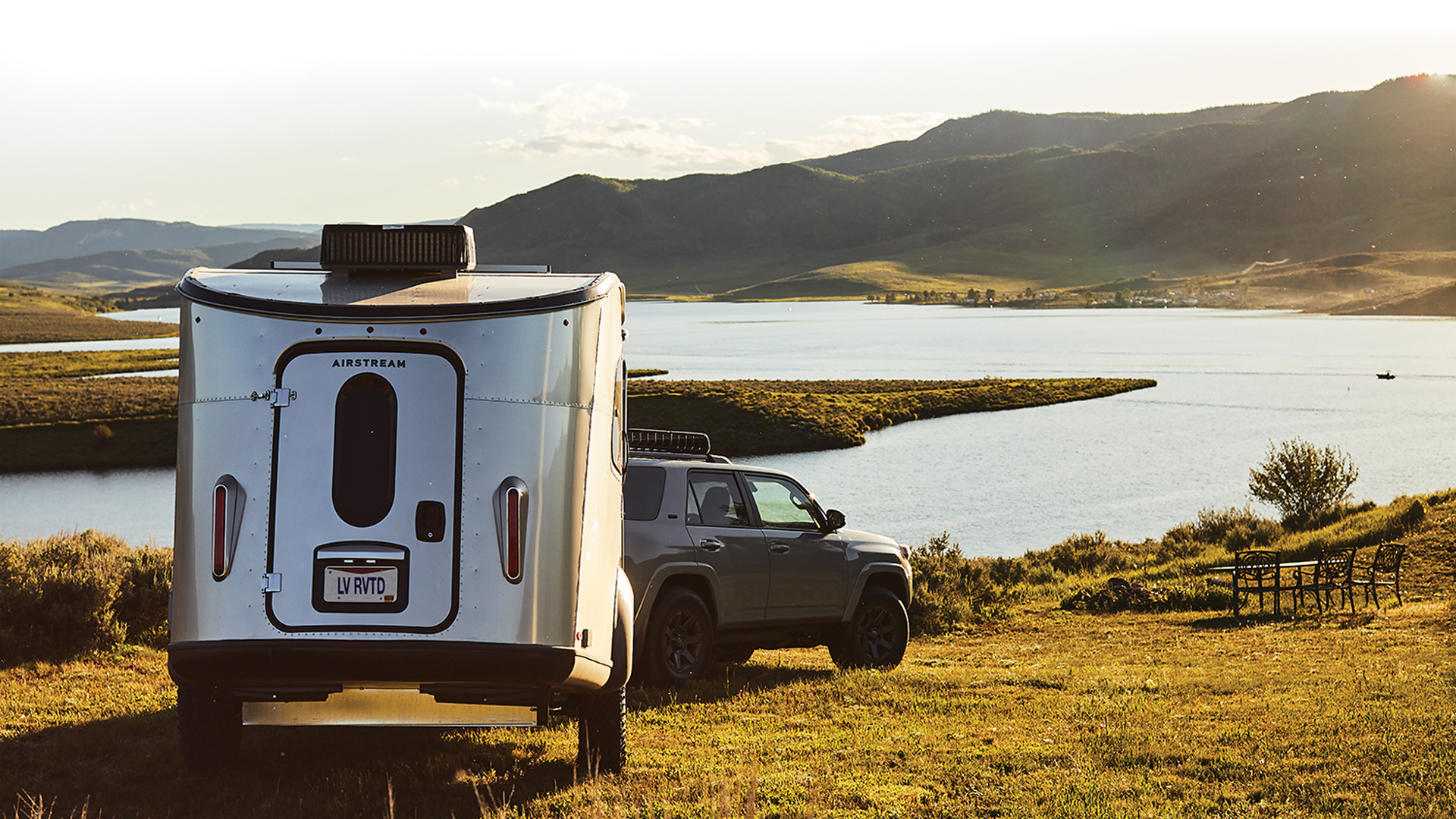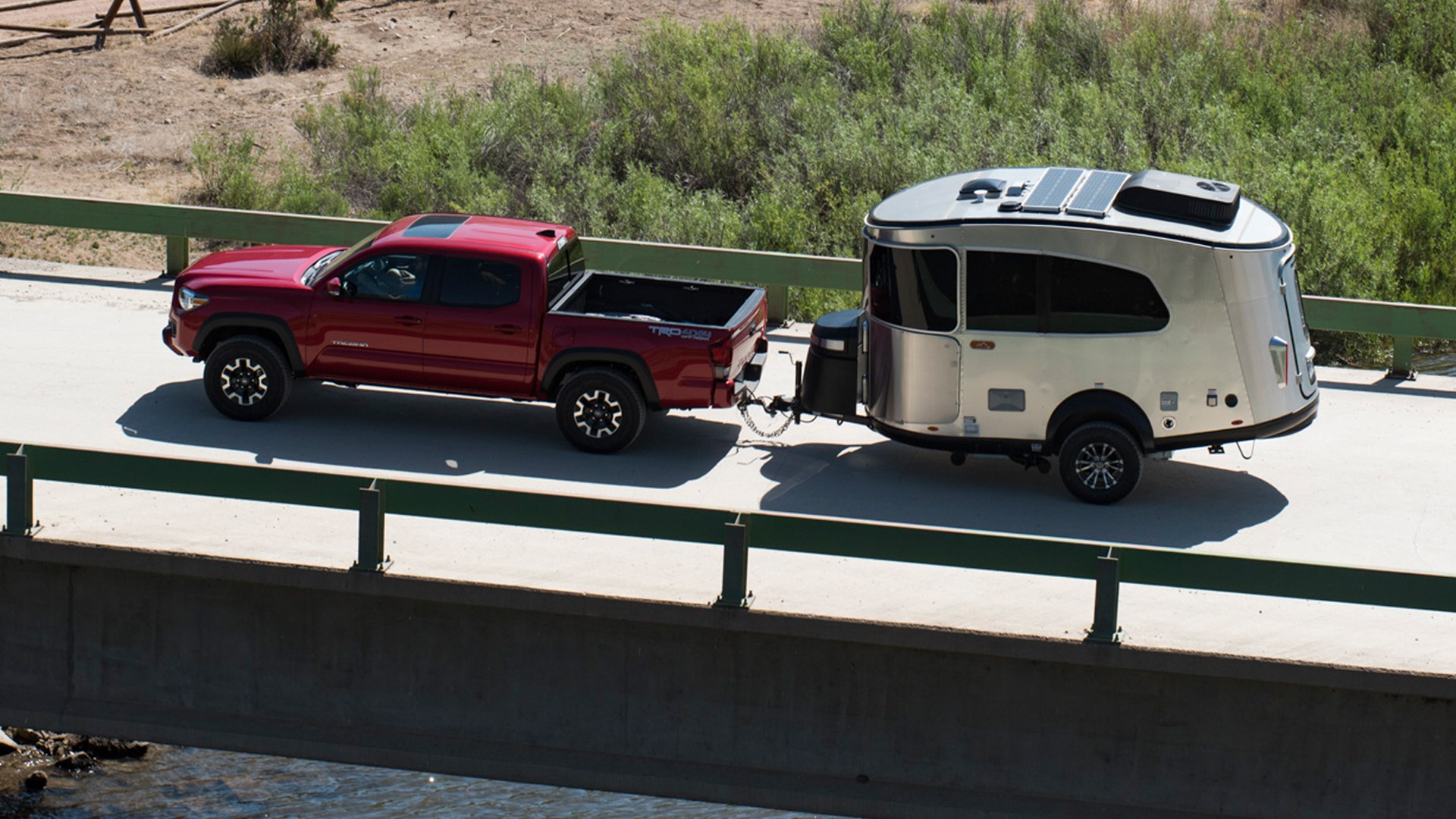 Of course, everyone has a different vision of adventure, which is why the Basecamp comes in two floor plans of 16 and 20 feet. Both floor plans are available in the X model with added clearance and other off-road enhancements.
To learn more about the Basecamp and configure your ideal version, visit the Basecamp section of our website.
Ready to see Basecamp for yourself? Find your local Airstream dealer and experience Basecamp 16, Basecamp 20, or the all-new REI Co-op Special Edition Basecamp Travel Trailer firsthand.