On our Golden Caravan road trip, in our 1961 Airstream, we wanted our souvenirs to enhance our experience. Here are three fun, easy and economical ways we found to collect souvenirs.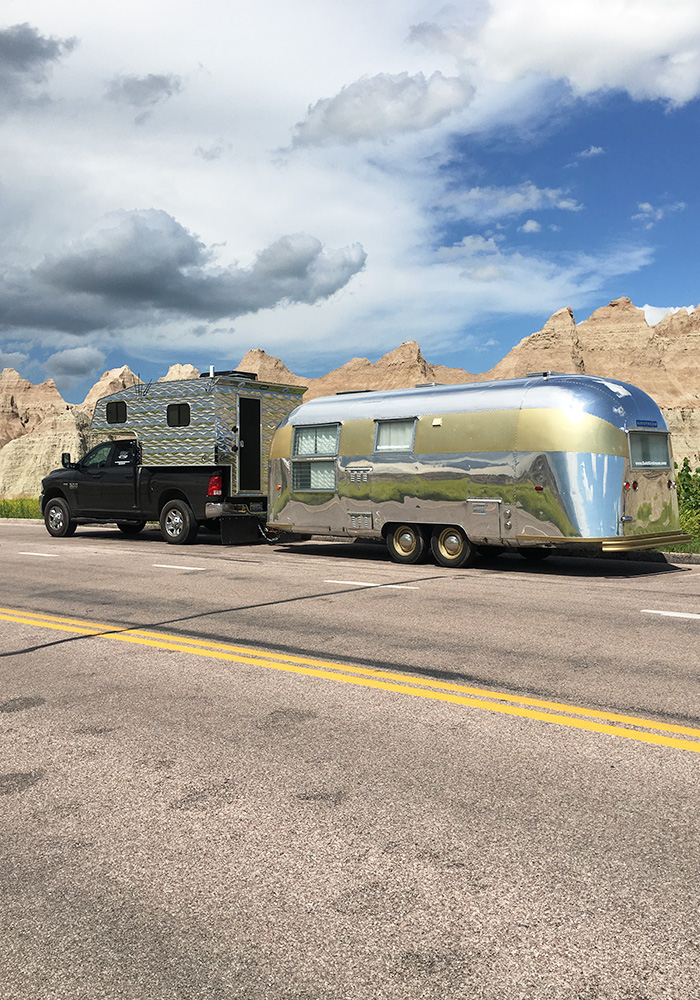 Smashed Pennies
Our Gold Caravan took us on a trip across 14 states and covered almost 7,000 miles. Our daughter, Grace, decided that she wanted to collect something from each state we visited.  She chose to collect smashed pennies. At most popular attractions, you can put fifty-one cents into a machine that will flatten your penny and press an image onto the coin. The greatest part of this souvenir collection was the places we stopped to get a smashed penny.  We would have missed the Pony Express shanty in Nebraska, the Paul Bunyan Doughnuts in Wisconsin and the Veterinary Museum in Missouri if we were not on the hunt for a smashed penny! For the record, I honestly didn't know that hairballs could be so big they required surgery.  Very important information learned at our Missouri penny smashing location!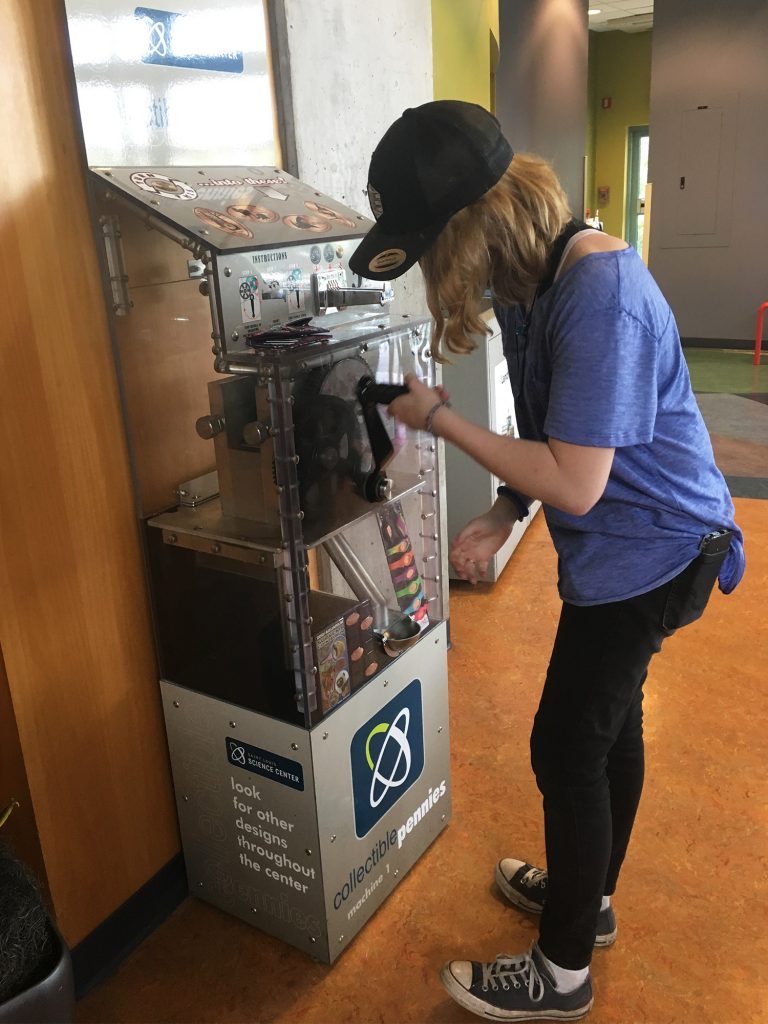 Tips for Collection Smashed Pennies
Buy a Book for your pennies. They are about $6.95 and keep your pennies organized and safe. 

Use the website

www.PennyCollector.com

to locate machines.  We liked this website because we could find a machine's locations by state and city making it quick and easy to stop by for our souvenir.

Carry a small container that holds quarters and pennies

Use pennies made prior to 1982.  The pennies made prior to 1982 are 95% copper and when smashed, the color comes out nice and uniform.  Pennies made after 1982 are only 2.5% copper and will come out silver streaked as they are mostly Zinc.
Gifts from Nature
On our cross-country road trip, I did not expect to visit any beaches and was pleasantly surprised when we stopped at Nickel Plate Beach in Northern Ohio. On this unexpected beach walk, I found a flat heart shaped rock. I was able to write the name of the beach where I found the rock and mail it to my mom who collects heart shaped rocks!  The perfect souvenir!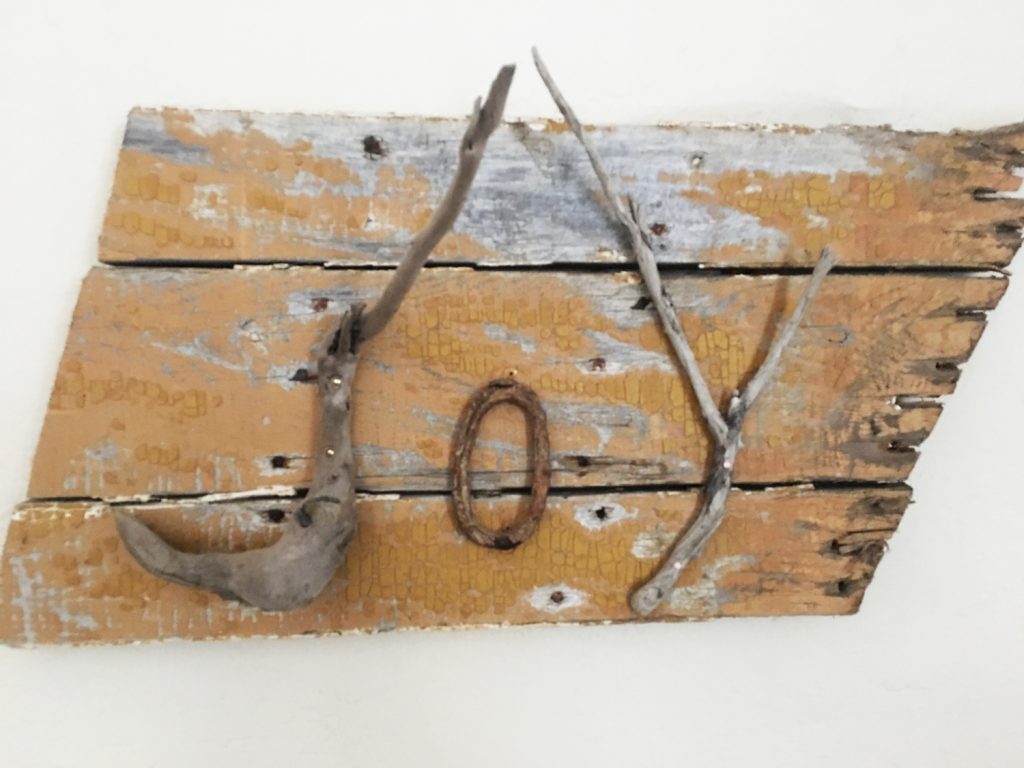 Tips for Nature Souvenirs:
Rocks, driftwood, etc. can make great souvenirs. Make sure there are no regulations against pocketing a piece of nature. 

Make something meaningful out of your nature finds. One of my most favorite souvenirs was made from two pieces of driftwood and an old chain link nailed to a board. They spell the word "JOY" and it now hangs on my bedroom wall as a reminder of the time spent with my mom and sister. 

Label your treasures with the location and date – you will forget!  

If you don't want to carry anything home, snap a picture.  
Tourism Offices
There are often welcome centers run by the state tourism office along state lines. Not only will you find maps and information flyers, you will also find free goodies. My favorite stop was the Wyoming Welcome Center. They had stickers for the state of Wyoming as well as a map of the state where you could collect more stickers. Besides stickers, we also collected fidget spinners, ear buds and a flag.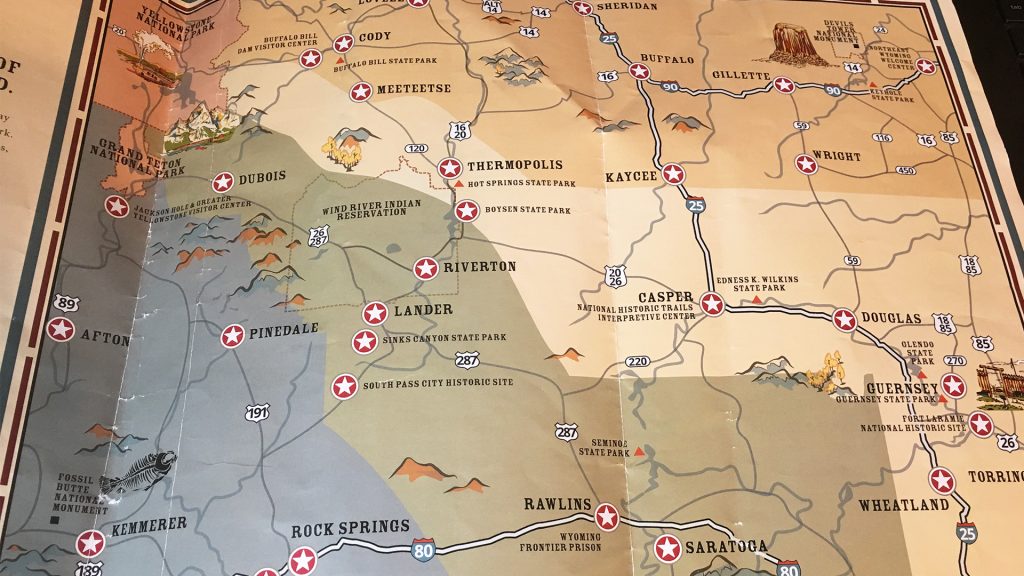 Tips for Tourism Offices:
If you see a welcome center, stop! (Great bathroom break locations)
Ask the attendant if they have any souvenirs.  (You will often learn some impressive facts about the state you are visiting. After receiving a sticker in Wyoming, I learned that they were the first state to allow women to vote!)

Stop by City Chamber of Commerce Offices and Local Visitor Centers. They are not only great stops for fun souvenirs, they also are there to help you enjoy their area and can give you great tips on camping, events, restaurants, etc.
Unless you are independently wealthy, we all have limitations on our budget.  We found if we were reasonable in our spending in some areas, we could splurge in others. Going and doing was more important to us than bringing home expensive souvenirs. I was thrilled with our small, meaningful souvenir collection!
By: Caroline Lacitinola
Publisher of Vintage Camper Trailers Magazine