Self-Contained Accommodations
For years, Airstreamers have embraced traveling with their own self-contained accommodations. Airstream founder Wally Byam set out to create a lightweight, durable, and easily towable recreational vehicles equipped with all the comforts of home. He road tested his travel trailers on epic caravans to Africa, Europe, and Central America, and sent back copious notes about how to improve every aspect. These experiences helped him perfect the art of self-contained travel and set the stage for nearly a century of innovation.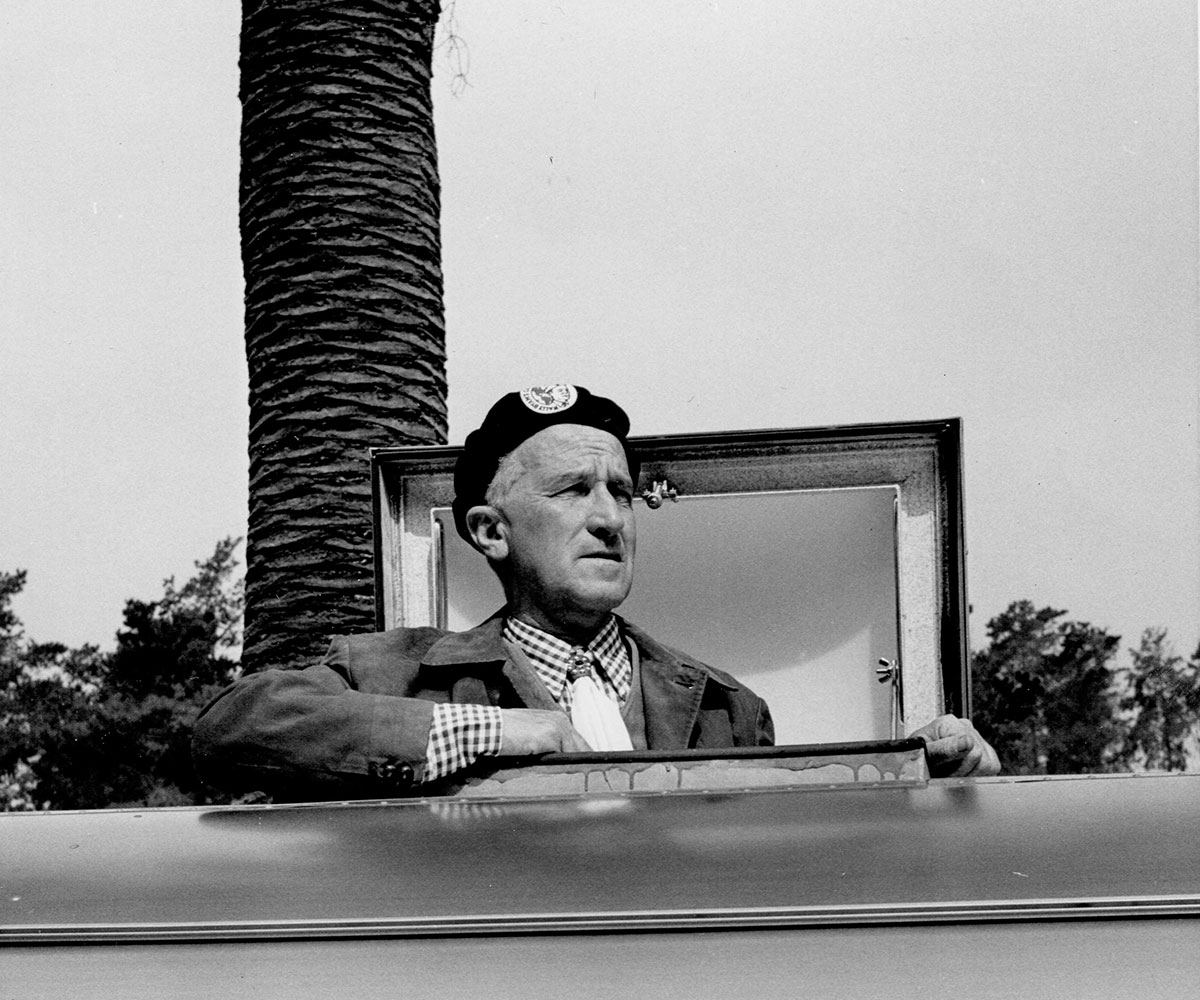 Now, many Airstream owners are rediscovering – and in some cases discovering anew – the benefits of Airstream travel. As the coronavirus pandemic continues to influence how we work, learn, and travel, Airstream's blend of innovative features, timeless design, and off-the-grid capabilities has freed owners everywhere to take their life on the road with confidence. With onboard amenities, plenty of storage, and connectivity solutions – not to mention an engine and steering wheel to help you get to your destination – Airstream touring coaches may just be the perfect social distancing vehicle.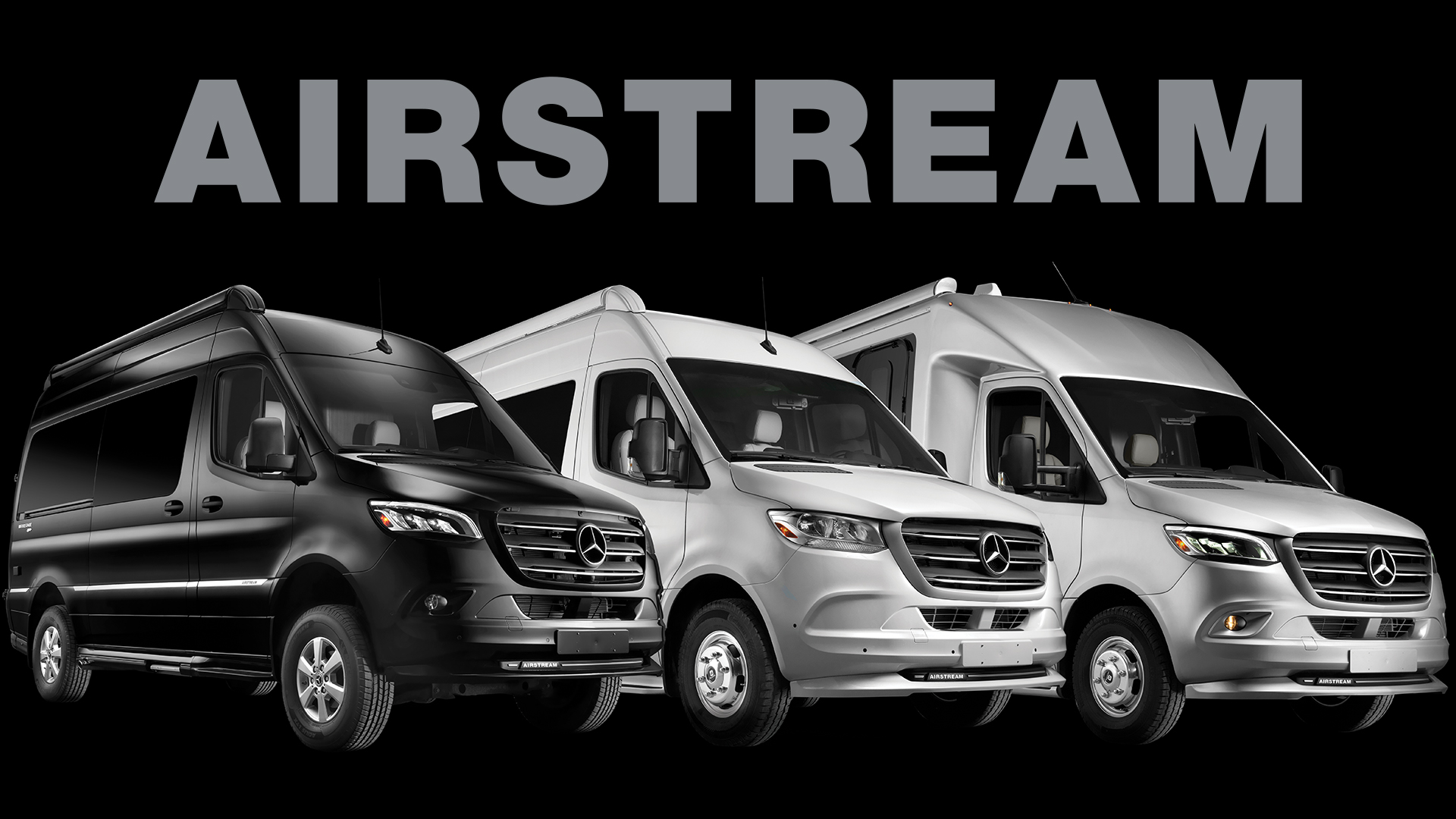 All the Comforts of Home
Like their travel trailer siblings, Airstream touring coaches are equipped with everything you need to take your life on the road. A galley kitchen complete with a sink, a two-burner stove, a microwave, and refrigerator/freezer are standard on all Airstream touring coaches. Smart use of space means plenty of space for meal prep on the Corian® countertops. Whether you're relaxing in your campsite or stopping on the way to your destination, it's easy to whip up a delicious gourmet meal on the road in an Airstream touring coach – without even stepping outside.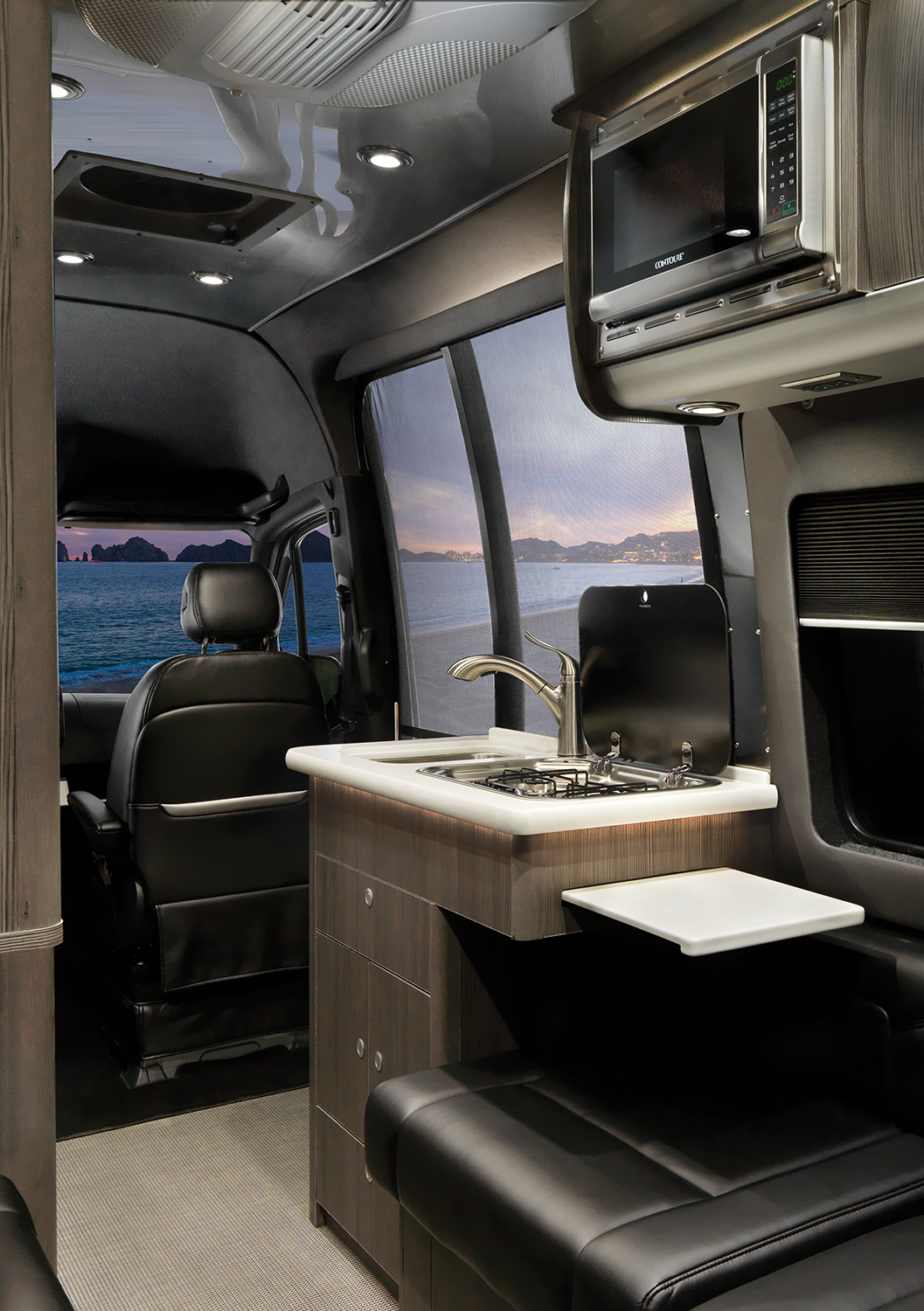 In the Interstate line of Airstream touring coaches, there's a European-style wetbath complete with toilet, shower, and sink. Freshen up after a day of hiking, or rise and shine with a hot shower after a night of rest. In the Atlas, the bathroom is expanded into a residential-style bathroom setup that spans the entire rear of the coach. A spacious, dedicated shower features teak inlay, and the closet is inside the lavatory space so getting ready is easy once you've finished your shower. To top it all off, there's a sliding door that closes off the lavatory space for privacy. Even the most seasoned travelers have to stop to rest every now and again. In an Airstream Touring Coach you don't even have to exit your vehicle to use the facilities.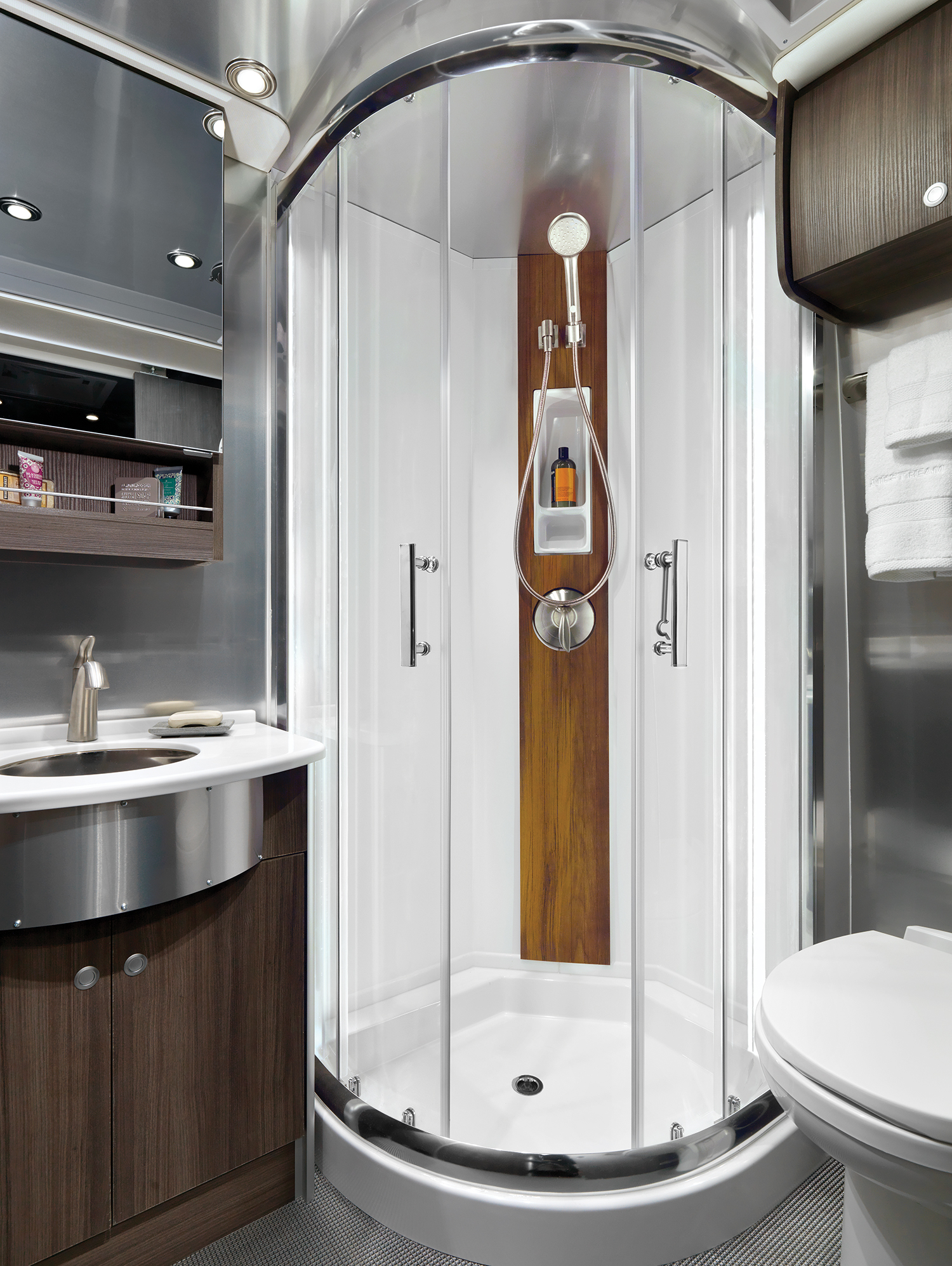 And when it comes to resting and relaxing, every Airstream touring coach comes with the best of both worlds. Airstream Interstate models feature a rear couch that reclines into a luxurious sleeping area with the push of a button. Whether you're reading, watching the flatscreen TV, or settling down for the night, comfort and flexibility are at your fingertips. In Atlas, the experience is even more luxurious as the comfortable couch converts into a slideout Murphy Suite. 
Powering Your Experience
One of the easiest ways to avoid crowds and keep your social distance while traveling is to avoid campgrounds in favor of off-the-grid locations. Referred to as "boondocking" or "dry camping," this style of camping not only gets you far from the crowds, but it can also take you to some of the most beautiful, inspiring, and remote camping spots in the country. 
Power, water, and waste are the three pieces of the boondocking equation. One of the easiest ways to remain off the grid longer is by using solar panels to generate your own power. In the Interstate line, the 24-foot models include a 300-watt solar power system standard, while the Interstate 19 features a 250-watt system. Atlas also comes standard with a 300-watt solar power system.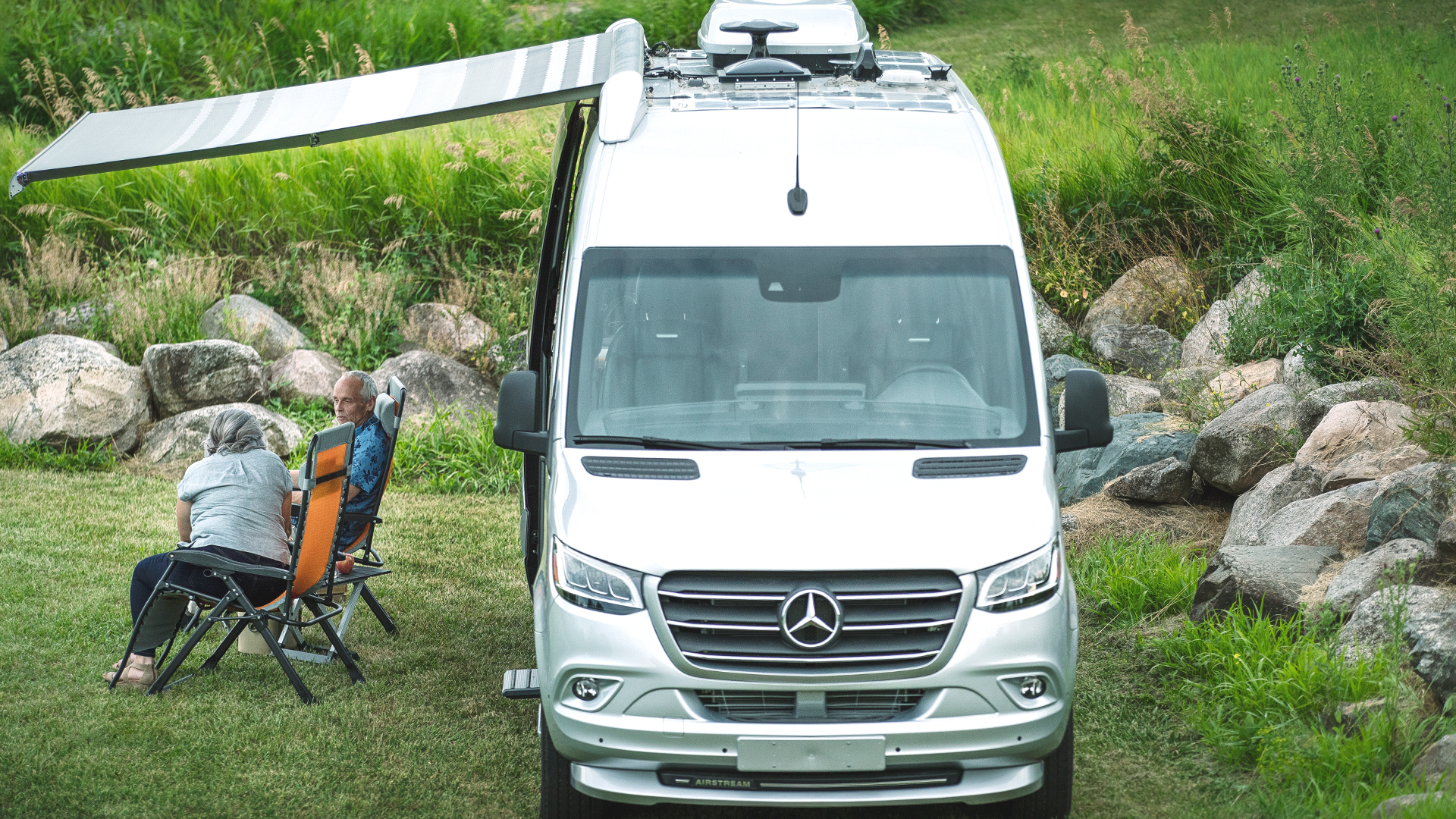 All that power is useless if you can't use it, though. That's why Airstream touring coaches are all equipped with onboard power inverters. Where standard RV power outlets feature 12-volt power directly from the battery, an inverter supplies 110-volt power that's necessary to charge devices, power appliances, and turn on the television. And if it's cloudy and you've found your power is running low, you always have the option to fire up the ultra-quiet onboard generator (which on the Interstate 24 and Interstate 19 are LP-powered). 
Work (not to mention learn, play, and live) Anywhere
If you're lucky enough that you can take your work on the road, you know that connectivity is a must-have. You need to stay connected with colleagues and co-workers. And if you're not working, having an internet connection allows you to take in your favorite show, surf the web, and stay connected with friends and family.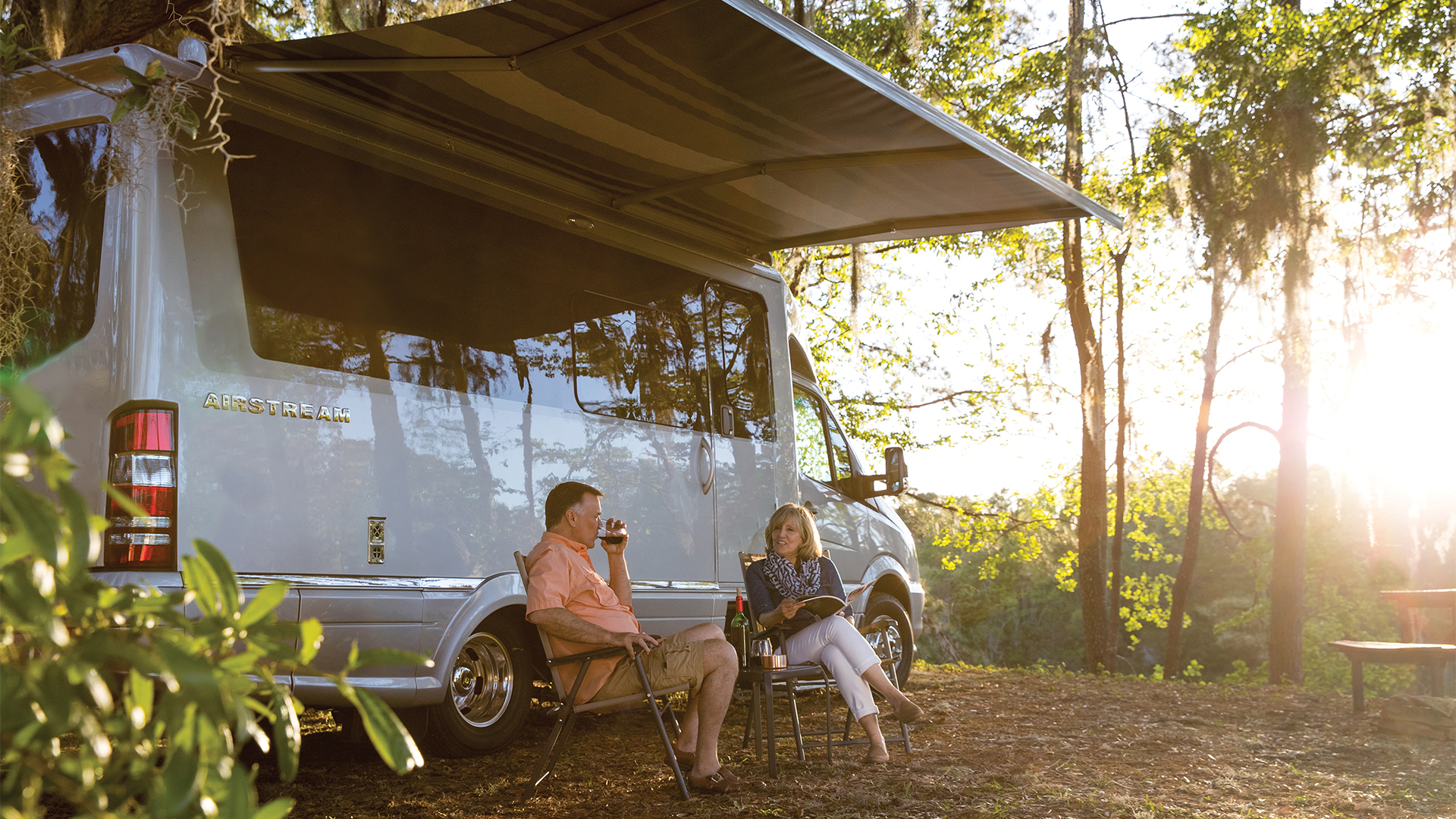 That's why every Airstream Touring Coach is pre-wired for connectivity through the Airstream Connected Kit (sold separately, see your nearest deal for sales and installation). With the Airstream Connected Kit you have the freedom and flexibility to take your work on the road. 
Our motorized are truly vehicles made for the modern world, with all the comforts of home as standard, best-in-class features.