Airstream founder Wally Byam was passionate about providing Airstream owners with opportunities for travel and adventure. Starting in 1951, he led a series of Airstream caravans all over the world: through Mexico and Central America, across Europe, and perhaps most famously, from Cape Town, South Africa to Cairo, Egypt. 
Leading these caravans was hard work for Wally as he was ultimately responsible for the safety and well-being of every caravanner while the group traveled through foreign lands and across rough roads. Wally also had to continue to lead his company from the road; ensuring that Airstream built the world's finest travel trailer, supported its employees and dealer network, and continued to give customers the ultimate travel experience full of fun and adventure.  
Caravanning allowed Wally to road-test his product in extreme locations. He could observe first-hand how the travel trailers handled the rugged terrains and notice any issues that needed to be resolved. Wally was committed to continuously improving Airstream's quality, frequently reminding his team, "Let's not make changes. Let's make only improvements."  
Also famous for saying, "Don't give me any reasons why it can't be done," Wally was equally determined to find a way to communicate the improvements that needed to be made back to the factory while he was still on the road. Wally began to record his observations and ideas through audiotapes, letters, and telegrams.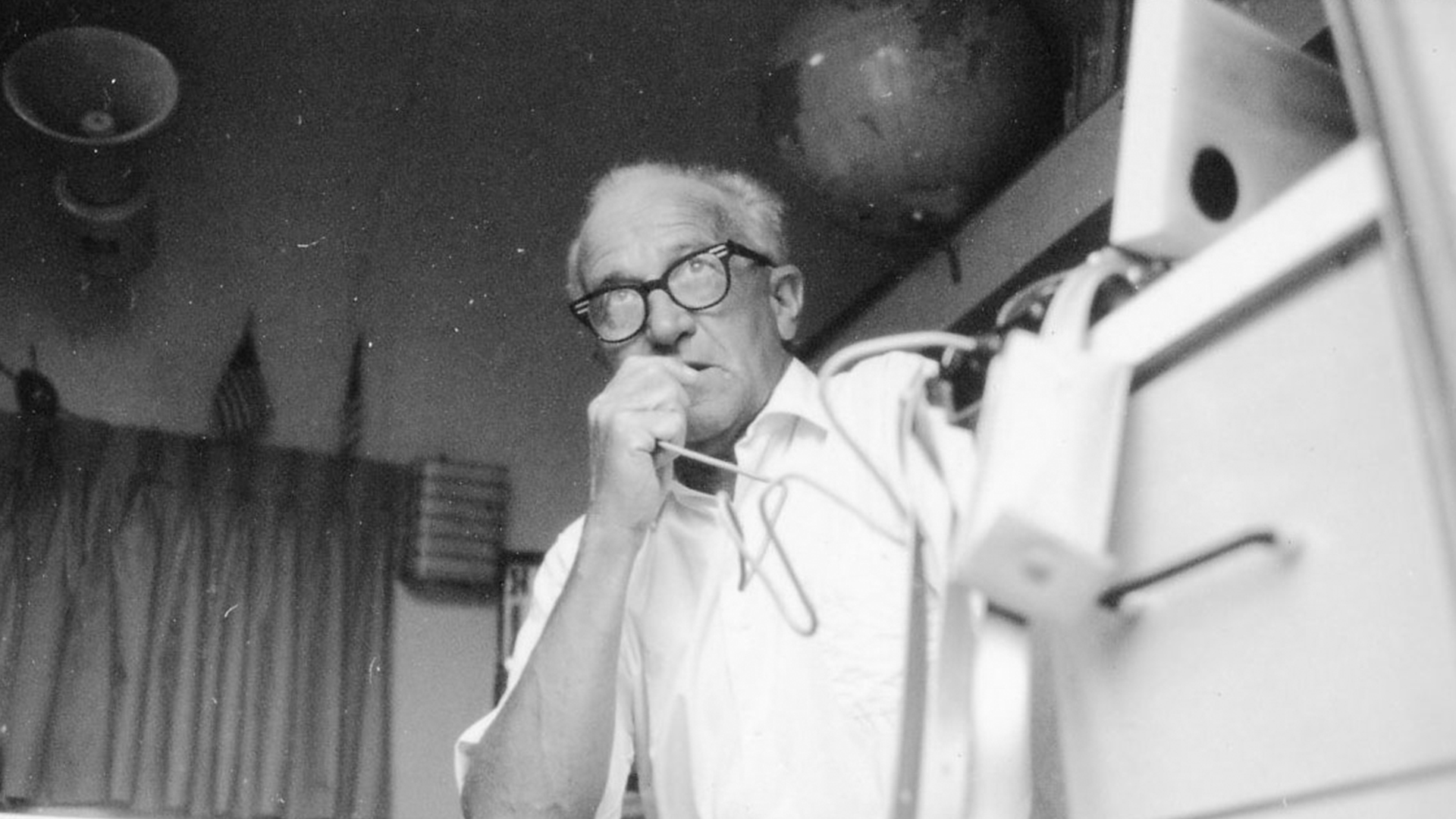 Wally also used a device known as a SoundScriber to record his messages. A Soundscriber was a dictation machine that recorded sounds onto soft vinyl discs with a stylus. These discs were used by Wally Byam to record messages that he could send to Airstream leadership, business associates, and loved ones back home. He would also receive replies via these same discs.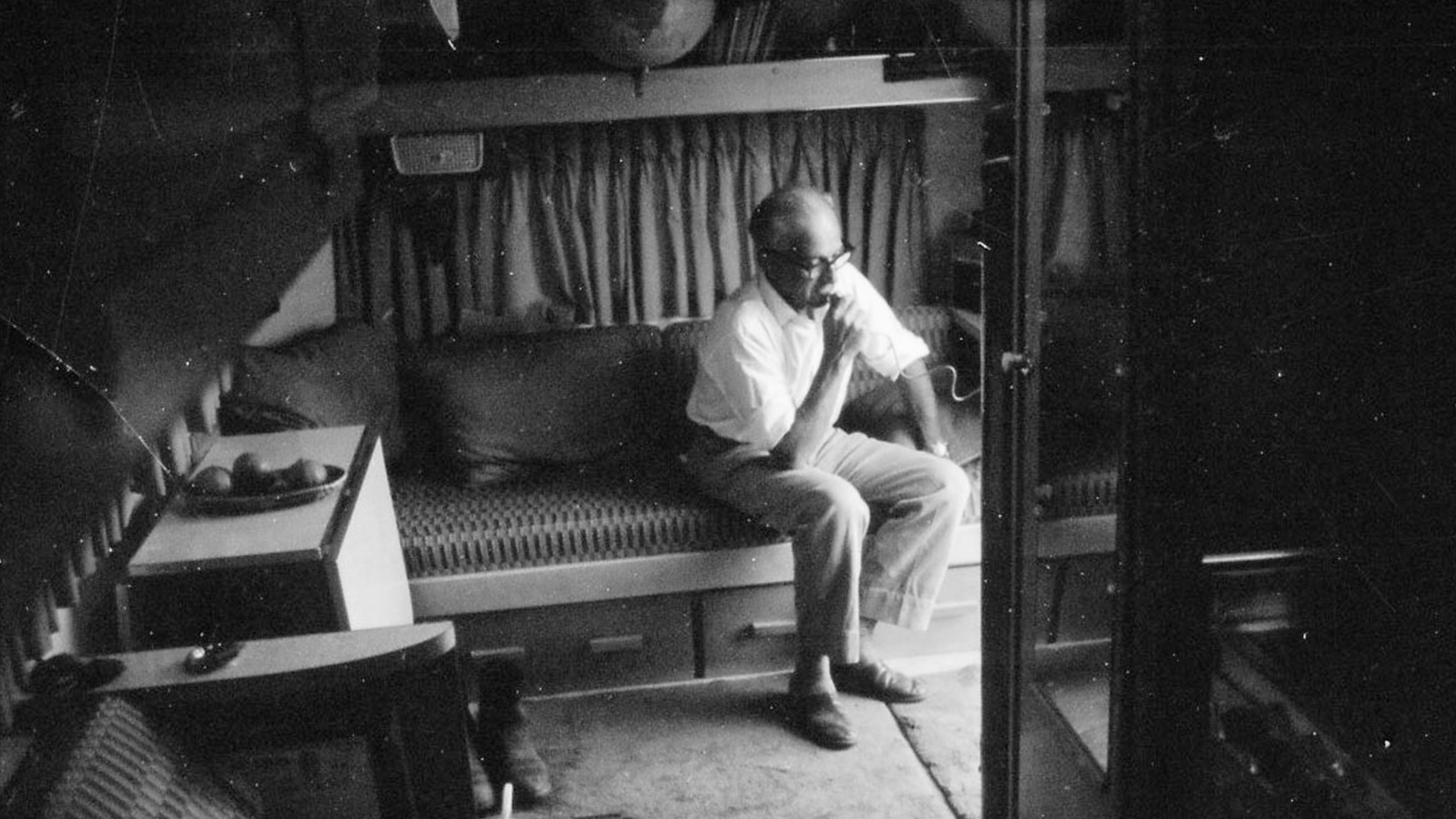 Wally remained in constant contact with the factories in California and Ohio, launching new and innovative product ideas, reporting caravan news, promoting and planning his next caravans, and ultimately guiding the company to fulfill his vision.
Wally realized that caravanning opened up a whole new world of experiences and learning opportunities for Airstream owners. Whether they were schoolchildren or retired adults, the caravanners experienced a once in a lifetime opportunity to observe the world through first-hand lessons in geography, sociology, linguistics, history, economics, and more. 
Young caravanners packed their textbooks, typewriters, and lesson plans in the Airstream and  corresponded with their teachers via mail throughout the trips. But Wally firmly believed that valuable lessons were also learned on the road.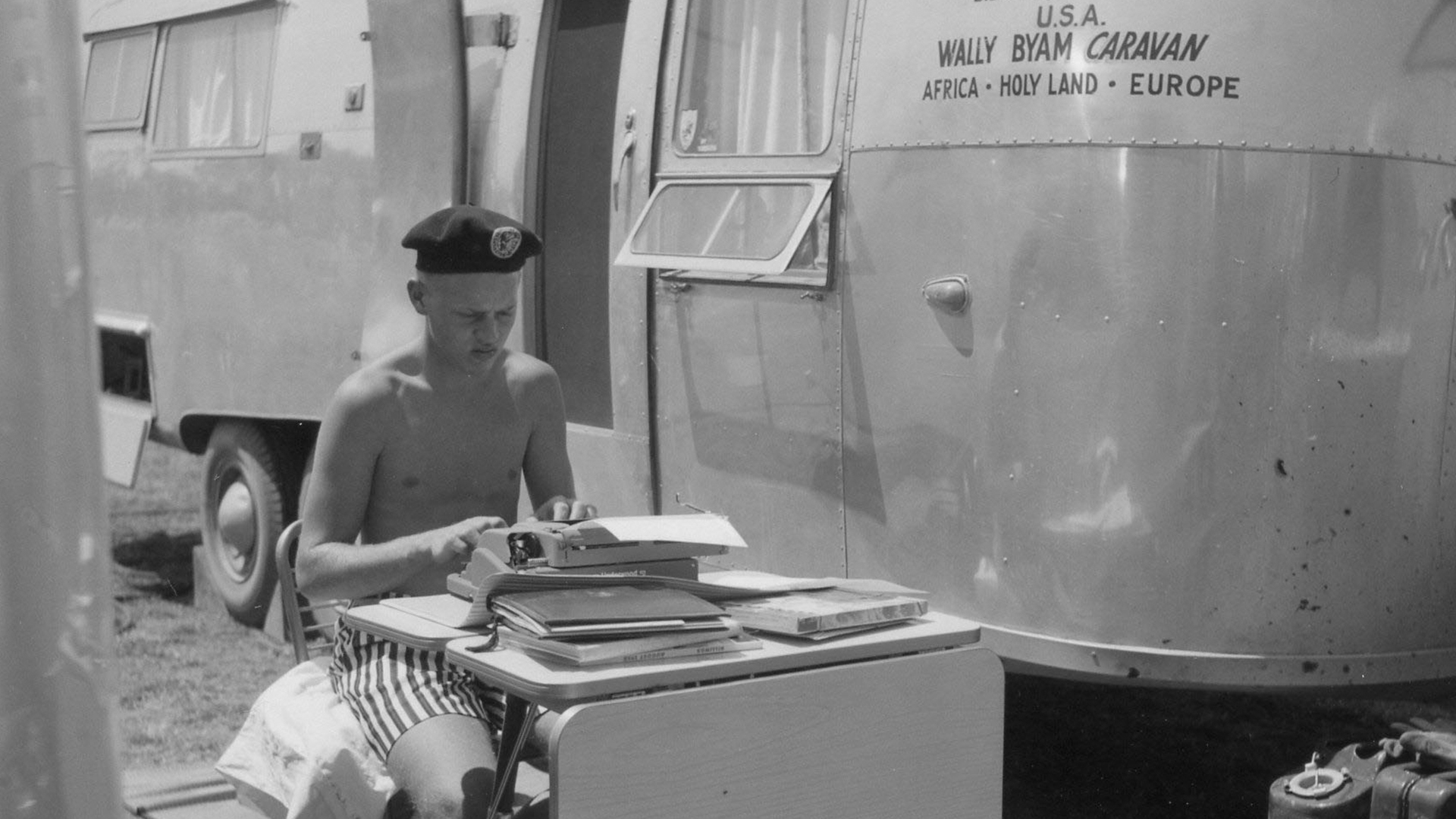 Wally took his second cousin, Dale "Pee Wee" Schwamborn, on the 1951-1952 Caravan to Mexico and Central America.  At the time, Pee Wee was twelve years old and when they returned, it was discovered that his school officials wanted to hold him back after missing 4 months of 8th grade. Wally was able to convince them that the trip had been a valuable learning experience equal to or greater than those 4 months of time in the classroom. Dale had had exposure to the Spanish language, he explored countless historic sites and capital cities, and he had met foreign officials including the President of Nicaragua.  
Traveling in an Airstream with "all the comforts of home" enabled Wally and his caravanners to be productive from anywhere and everywhere. From camping at the foot of the Pyramids of Giza to parking alongside the Seine, Wally and his caravanners knew that traveling in an Airstream gave them the true freedom to work, learn, and live from anywhere.