The 2020 Airstream Touring Coach line-up once again redefines luxury and comfort with well appointed interiors and thoughtful innovations. Married to the all-new Mercedes-Benz® Sprinter, and fully loaded with safety and tech features, the Airstream Touring Coaches can't help but stand out from the rest.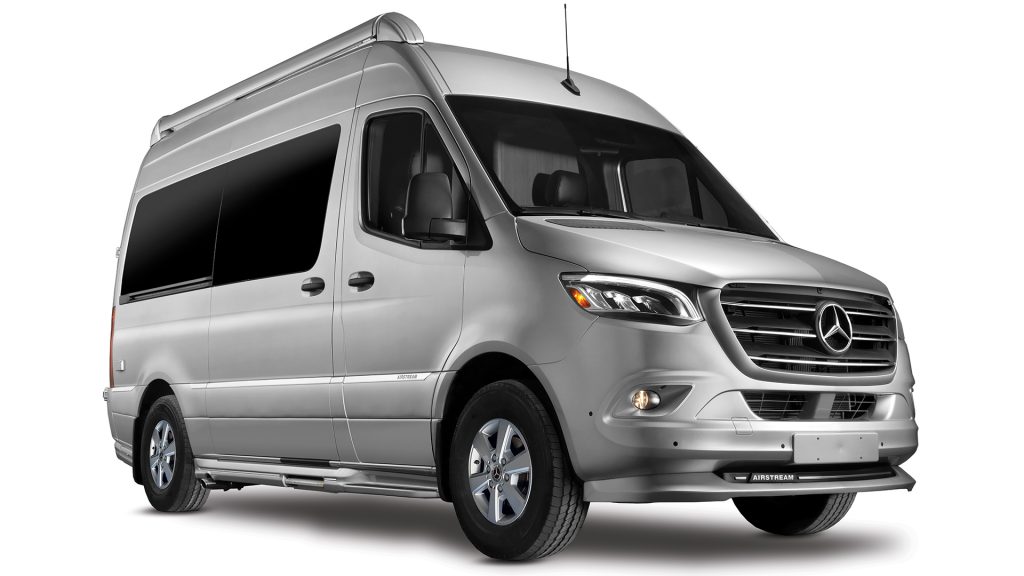 Safety is of the utmost importance to Airstream as an organization, and we know this is also true for our customers, so providing active safety innovations from Mercedes-Benz is something we are proud to offer. We are building our 2020 coaches on the all-new Mercedes-Benz Sprinter, which comes with Active Brake Assist, Active Lane Keeping Assist, Active Blind Spot Assist, Active Cruise Control Assist, and so much more! These active safety systems are the next generation of accident prevention and take our Touring Coaches to the next level of road travel safety.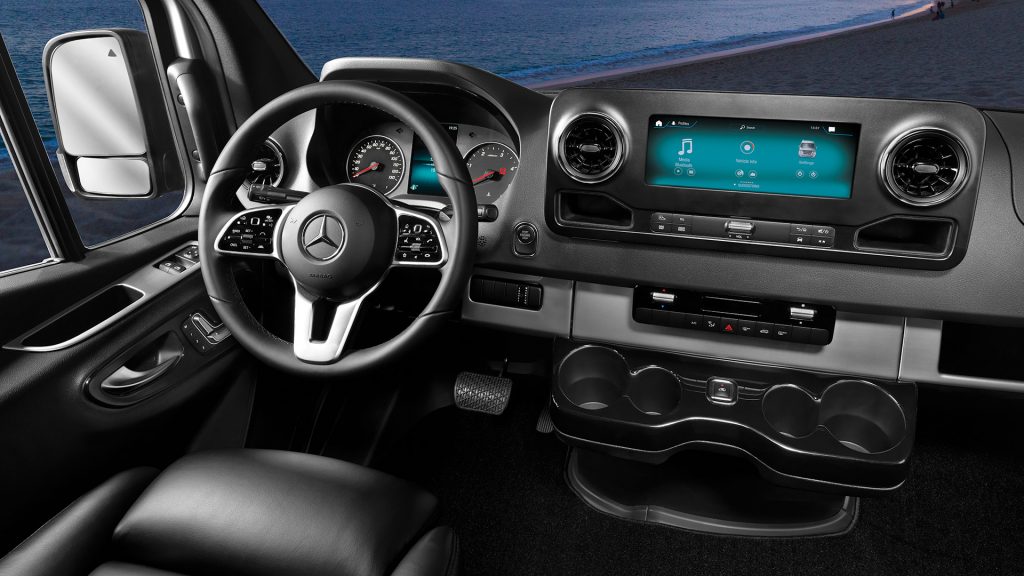 Beyond safety and comfort, the new body designs for the Airstream Touring Coaches brings together Mercedes-Benz European styling with the sleek and quality design of Airstream. Complete with over 40 exclusive tooled components, including Airstream badging, the new line-up will have everyone you drive past turning to catch a better glimpse of exterior design and attention to detail.
The Interstate Nineteen brings together all of the safety features, all of the comforts and the luxury of a much larger coach, and conveniently places them in a 19 foot, easily-maneuvered and easily-parked unit. With the incomparable safety and precision from Mercedes-Benz and the unmatched quality of Airstream, the 2020 Airstream Interstate Nineteen once again proves that the best things really do come in small packages.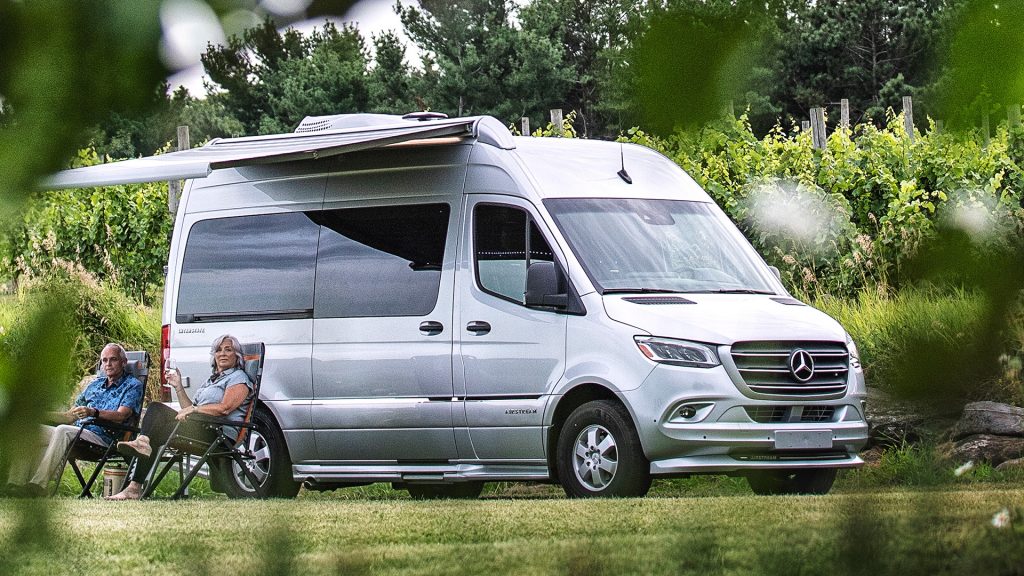 At Airstream, we don't believe that anything but the best will do for our customers, which is why luxury comes standard. From the comfortable Ultraleather™ seats, woven marine grade flooring, to the luxurious and comfortable beds, our Interstate Nineteen - along with the rest of our 2020 line-up - won't have you feeling like you are at your home-away-from-home, but rather that you are just home. Choose between the five stunning interior décor options: Modern Griege, Refined Brown, Formal Black, Lux White and the beach themed Tommy Bahama® Special Edition model.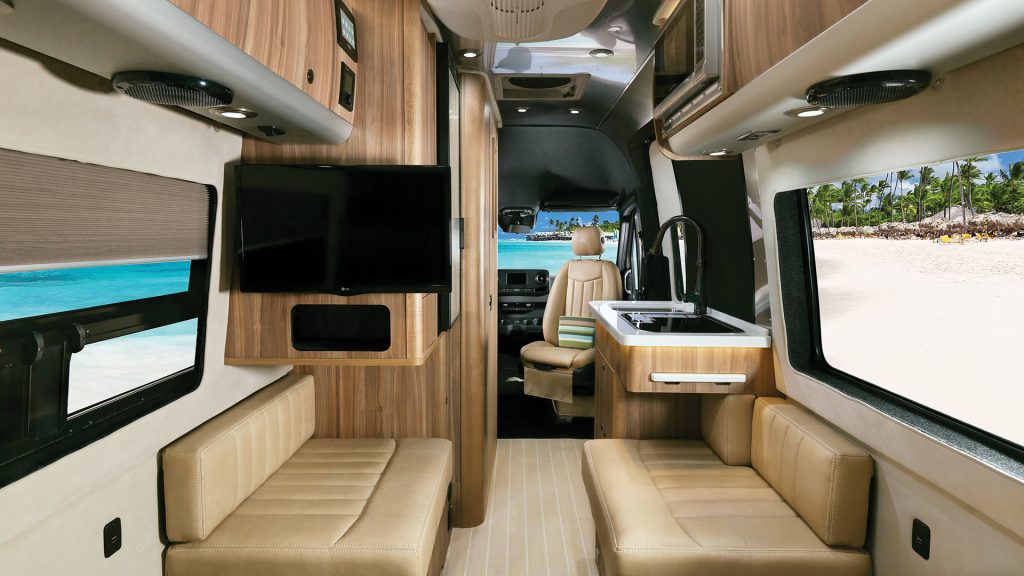 Get a closer look at the designs, floor plan, and upgraded features in the Interstate Nineteen brochure.