Starting at $246,351
Starting at $246,351
Step 2 / Select Exterior Color
Interstate® 24X
You have chosen the Interstate® 24X. It comes standard with the premium, streamlined Iridium Silver Metallic paint color with durable protective body coating.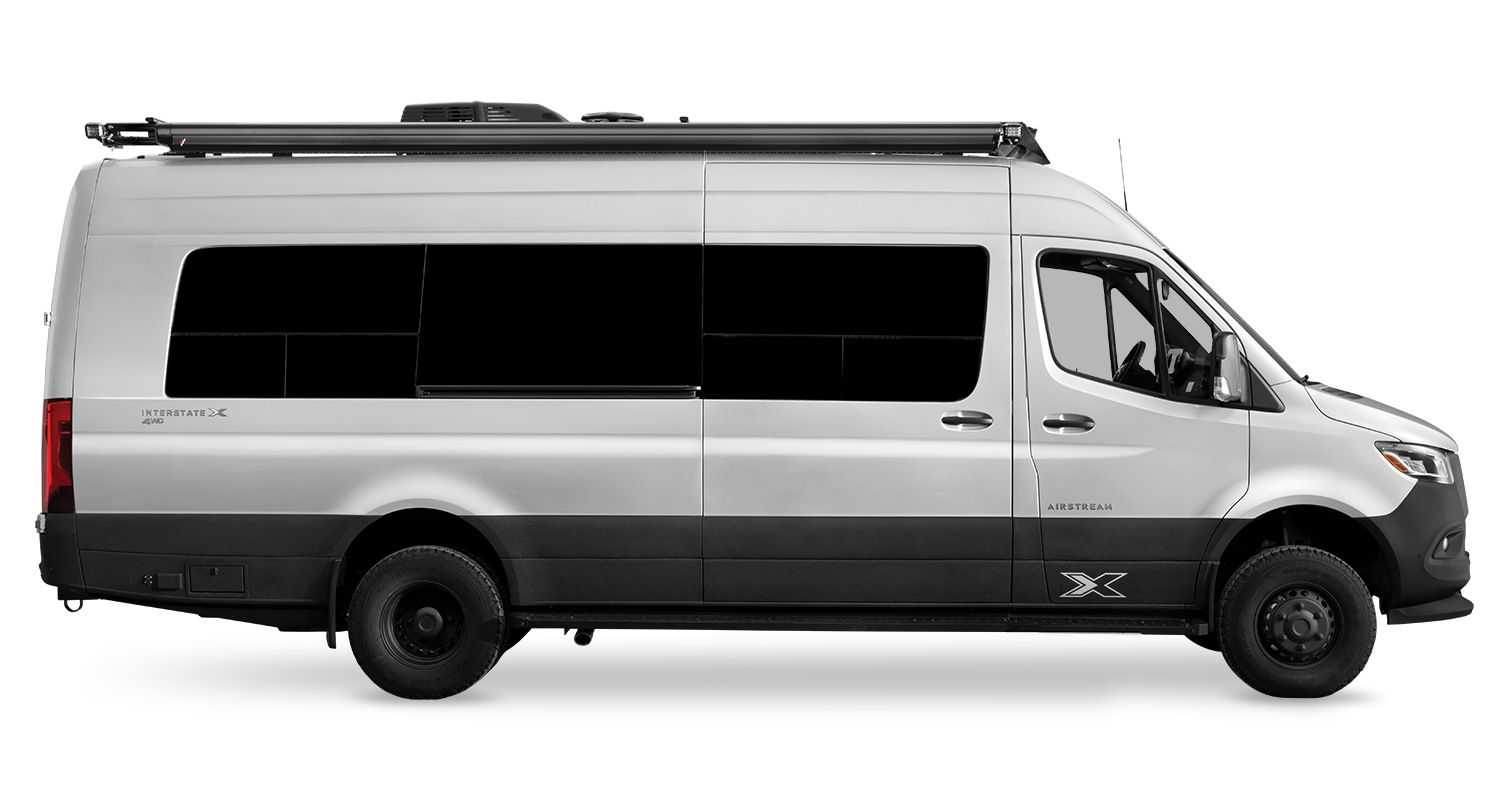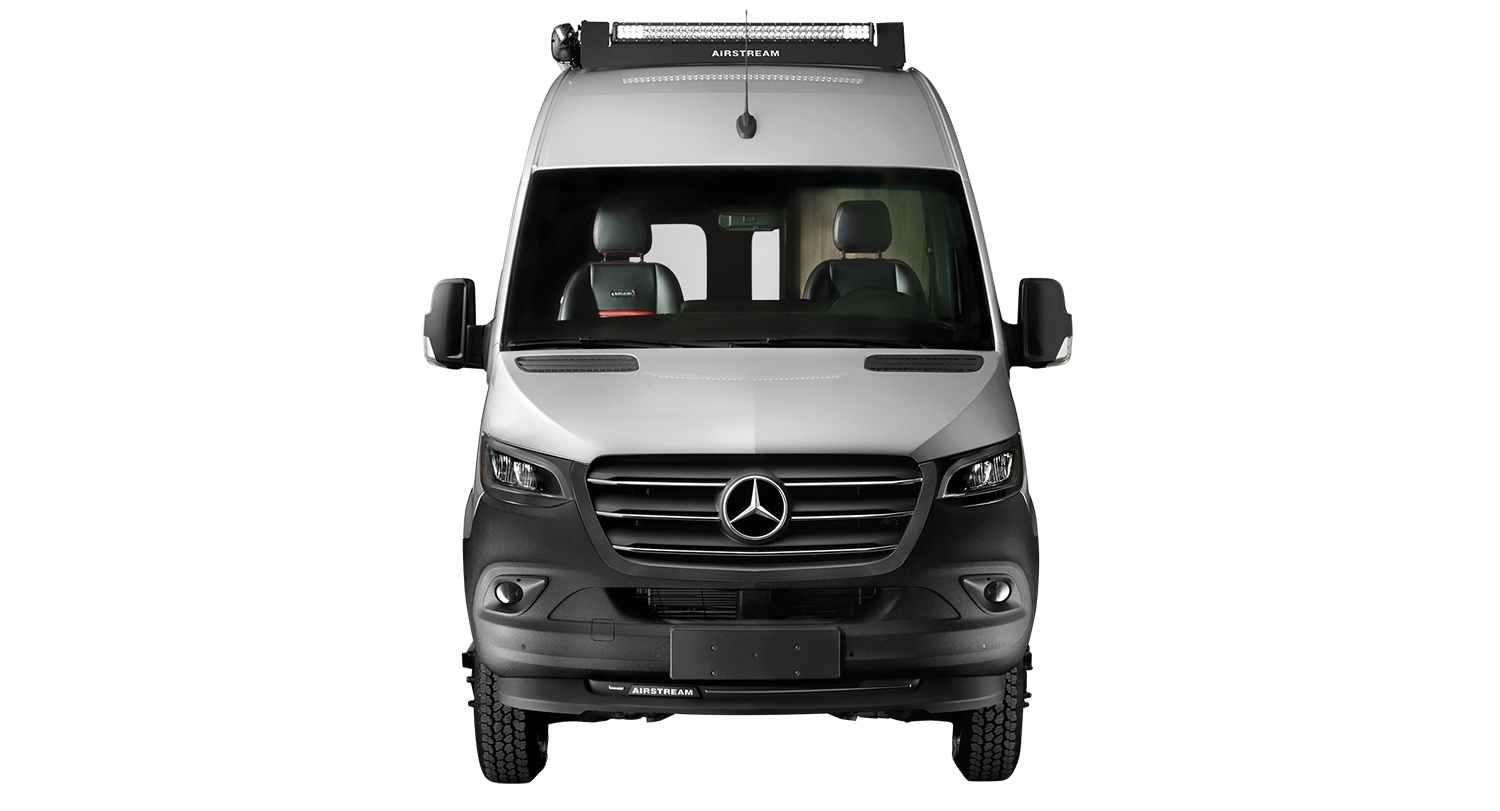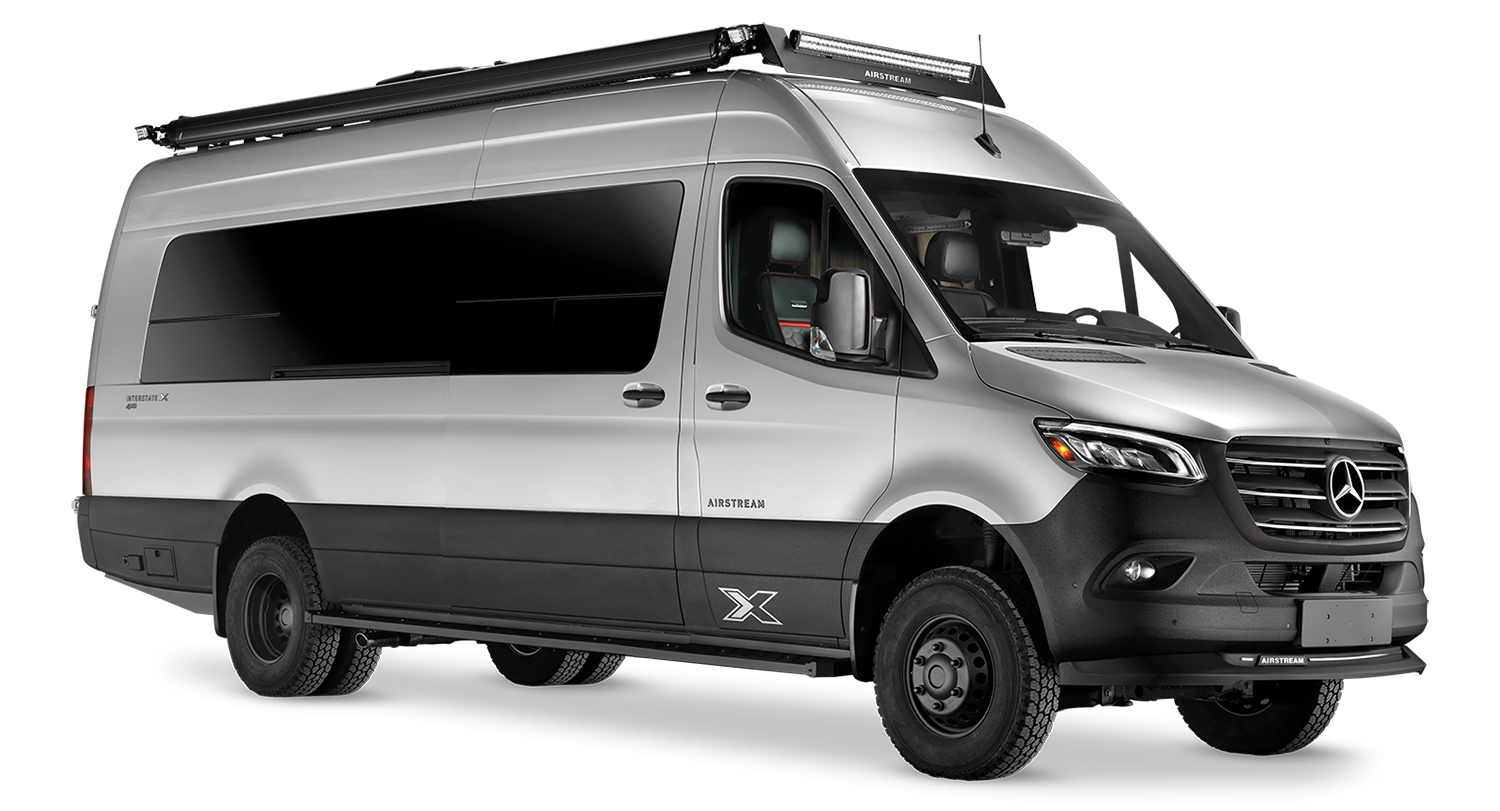 Interstate® 24X
Starting at $246,351
The Interstate 24X is prepared for any terrain with its Ecopaint RoDip paint and finish on top and a rugged, durable protective body coating on the bumpers, grille, wheels, running boards and lower sides.
Explore the Interstate® 24X
Learn about the exterior features
Power Awning
An integrated power awning extends with the tap of a button. It includes stabilizing bars to help the awning remain sturdy and with a built-in seismic sensor will automatically retract in high winds to prevent damage.
4x4 Drive System Standard
The on-demand four-wheel drive system from Mercedes-Benz gives you added stability and control. When you press the button, Load-Adaptive Electronic Stability and Electronic Traction systems work together to ensure your 24X is prepared in the event of inclement road conditions.
Protective Body & Wheel Coating
Rugged, durable, and built to last the test of time, the 24X features a protective body coating that covers the front and rear bumpers, as well as the sides and wheels.
Heavy Duty LED Light Bar
Light your way with a high performance, heavy duty 42-inch LED Light Bar for when you need to see the trail ahead. Four heavy-duty LED pod lights are mounted to the roof rack on the rear and camp side to illuminate the entire area.
Solar Package + Exterior Ports
400W of military-grade solar panels come standard. Portable solar panel inputs on the curb and street sides help maximize solar harvesting to keep your batteries charged up.
Air-Ride
The rear of the 24X is equipped with our exclusive Air Ride Suspension which adjusts itself to bumps in the road, changes in elevation, and changes in wind resistance, so you can enjoy a smooth ride, mile after mile.
Fully Featured Mercedes-Benz Chassis
There's no need to wonder if you have the best. Airstream selects all the best optional and upgraded features that Mercedes-Benz® offers. The powerful Mercedes-Benz® turbo diesel engine makes the 24X driving experience so enjoyable – with powerful getup balanced with impressive fuel economy.
LP Fill, Grill Hookup
A quick-connect, low-pressure LPG connection is located under the passenger side rear quarter panel behind the dual wheels. It's an easy, convenient connection to use for an outside grill or other LPG appliance.
We use cookies on our website to give you the most relevant experience by remembering your preferences and repeat visits. By clicking "Accept", you consent to the use of ALL the cookies. However you may visit Cookie Settings to provide a controlled consent.
Privacy Overview
This website uses cookies to improve your experience while you navigate through the website. Out of these cookies, the cookies that are categorized as necessary are stored on your browser as they are essential for the working of basic functionalities of the website. We also use third-party cookies that help us analyze and understand how you use this website. These cookies will be stored in your browser only with your consent. You also have the option to opt-out of these cookies. But opting out of some of these cookies may have an effect on your browsing experience.
Necessary cookies are absolutely essential for the website to function properly. This category only includes cookies that ensures basic functionalities and security features of the website. These cookies do not store any personal information.
Any cookies that may not be particularly necessary for the website to function and is used specifically to collect user personal data via analytics, ads, other embedded contents are termed as non-necessary cookies. It is mandatory to procure user consent prior to running these cookies on your website.