Atlas Spotlight Video
Tour the Atlas and see how the power slide-out, Murphy Suite bed, and spacious rear bathroom make this touring coach ready for any journey.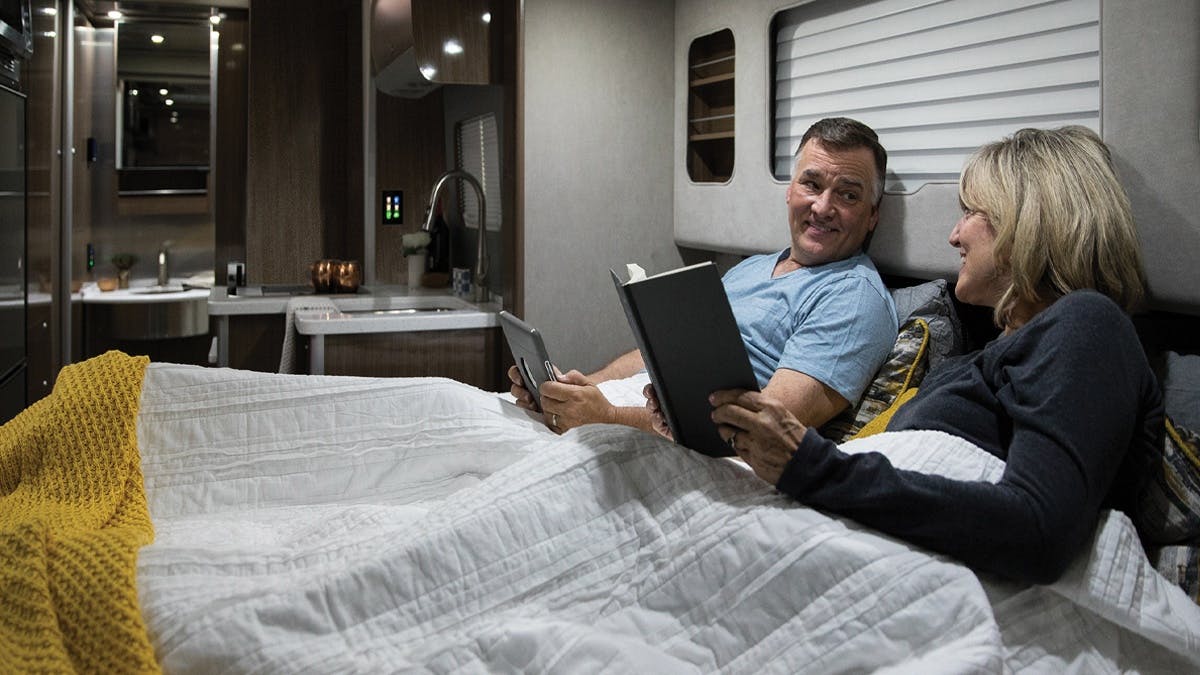 Power slide-out Murphy suite
If you can't imagine a day without your creature comforts, you'll be right at home in the Atlas™. While you're traveling, you have plenty of room for passengers to ride along on the sofa and use the aisle. And when you get settled, you can extend the slide-out and pull down a large Murphy bed for a truly great night's sleep, plus lovely extras like reading lights and shelves for your books and glasses.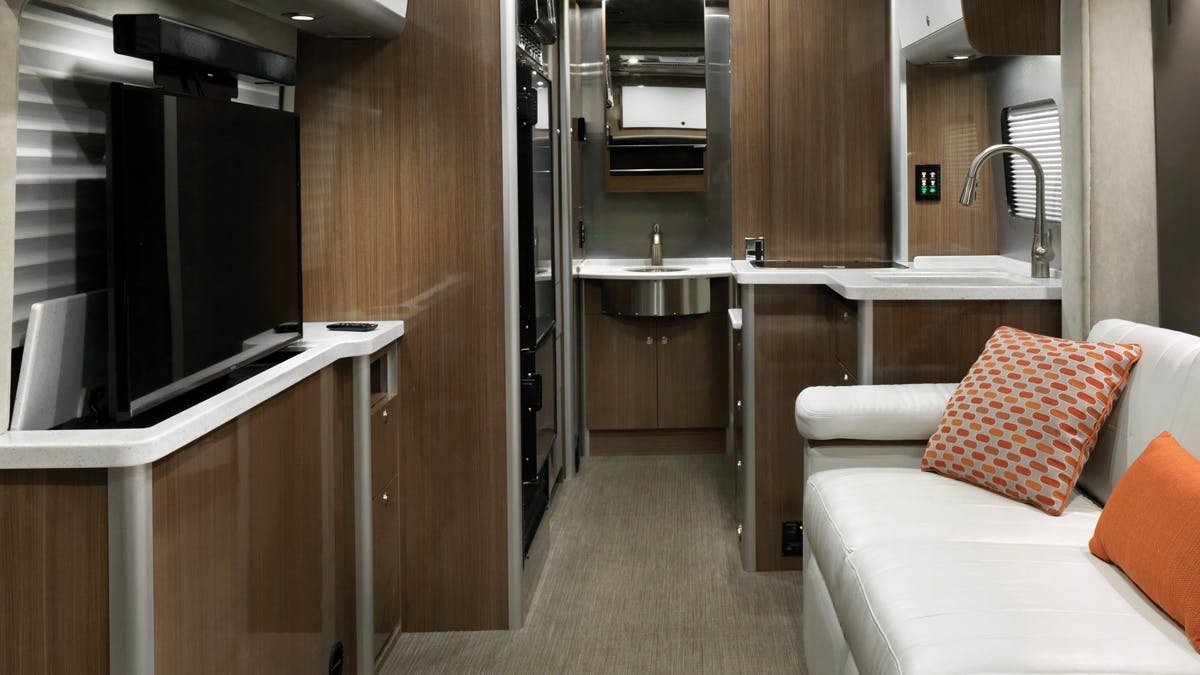 Hideaway Samsung® Smart TV
Whether you're tailgating, entertaining friends, or just having a movie night, the Atlas' 40" Samsung LED Smart TV with a built-in sound bar is perfect. When you're not using it, it stays tucked inside the entertainment cabinet under the Corian® countertop. Then, you simply push a button and it rises into position, right across from the sofa or Murphy bed.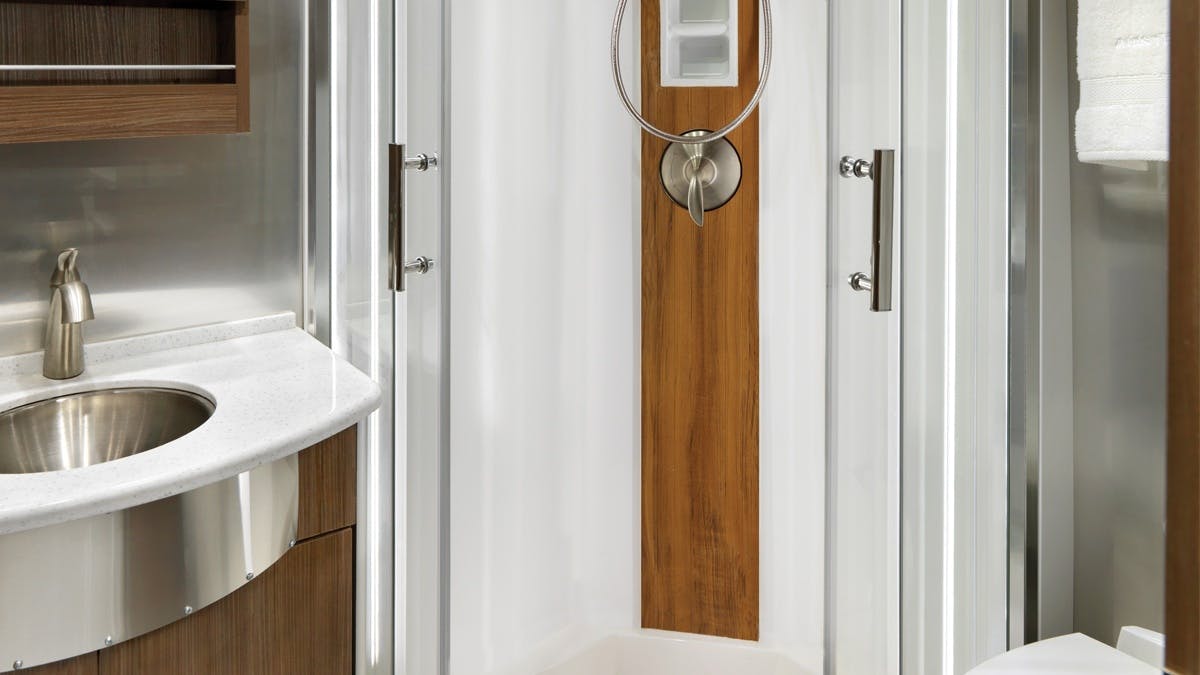 Stunning residential-style bathroom
The spacious Atlas bathroom is a stand-out. Behind a pocket door is a three-piece, residential-style layout that spans the rear of the coach. The shower features teak inlays and Kohler® stainless steel fixtures, and a tankless water heater provides as much continuous hot water as you like. Plus, hanging closet storage and drawers for your folded clothes all live inside the bathroom, so everything you need to get dressed and ready is in one place.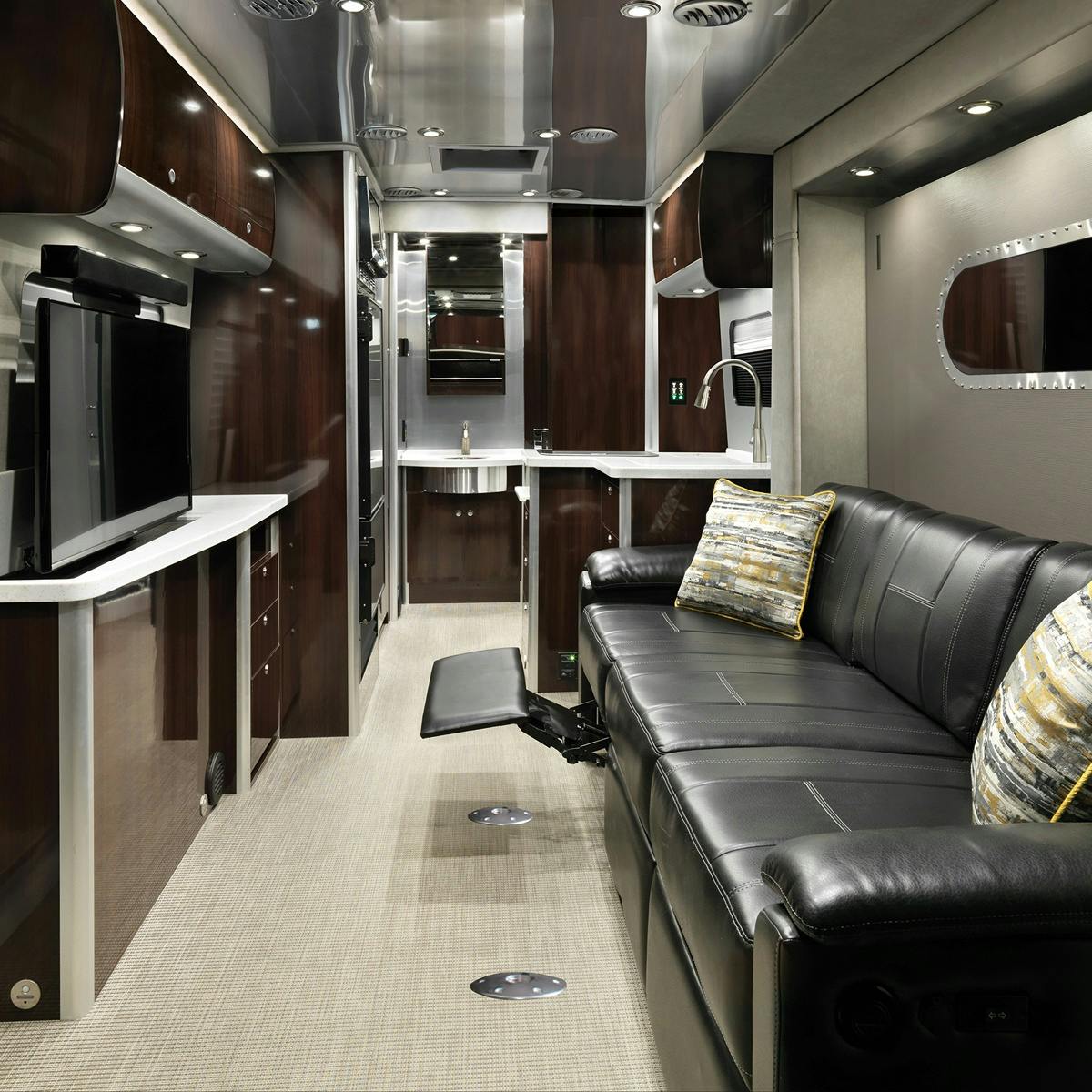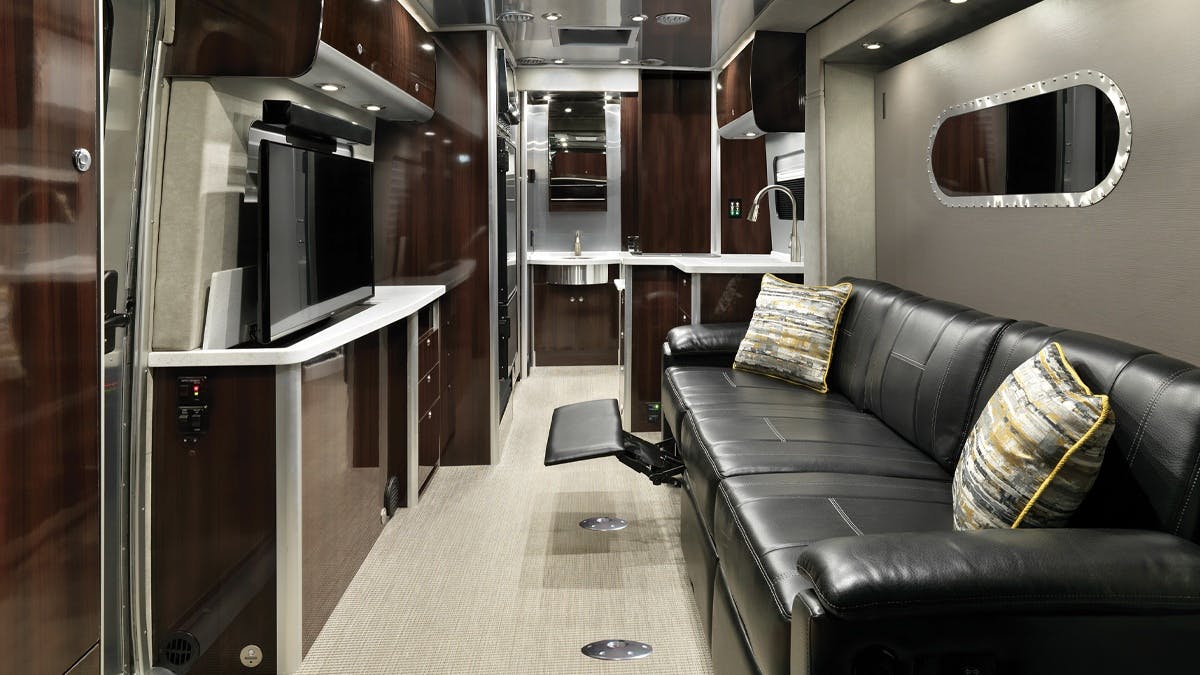 Columbian Walnut with Black Ultraleather®
Dark wood and dark leather create a sophisticated, luxurious feel inside the RV. You can also pair Columbian Walnut cabinetry with the lighter Moon Ultraleather.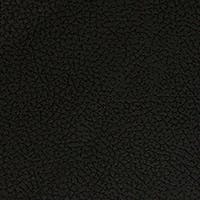 Black
Seating
Countertops
Bedspread
Accent
Pillow 1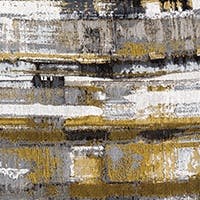 Accent
Pillow 2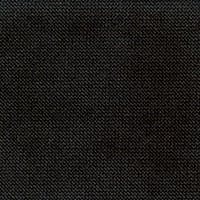 Sham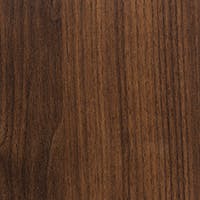 Cabinetry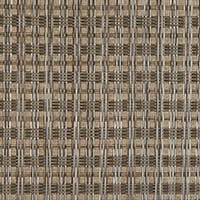 Flooring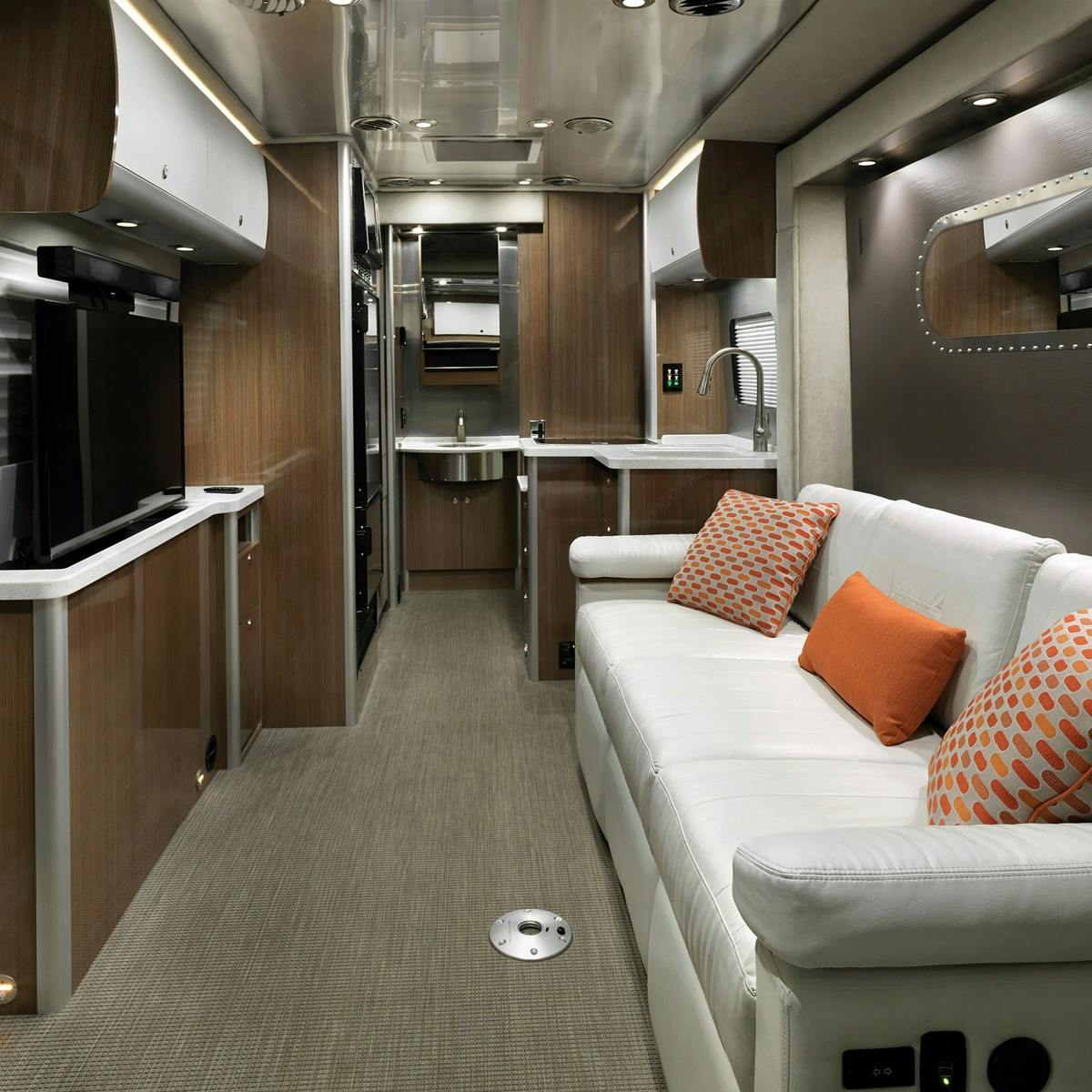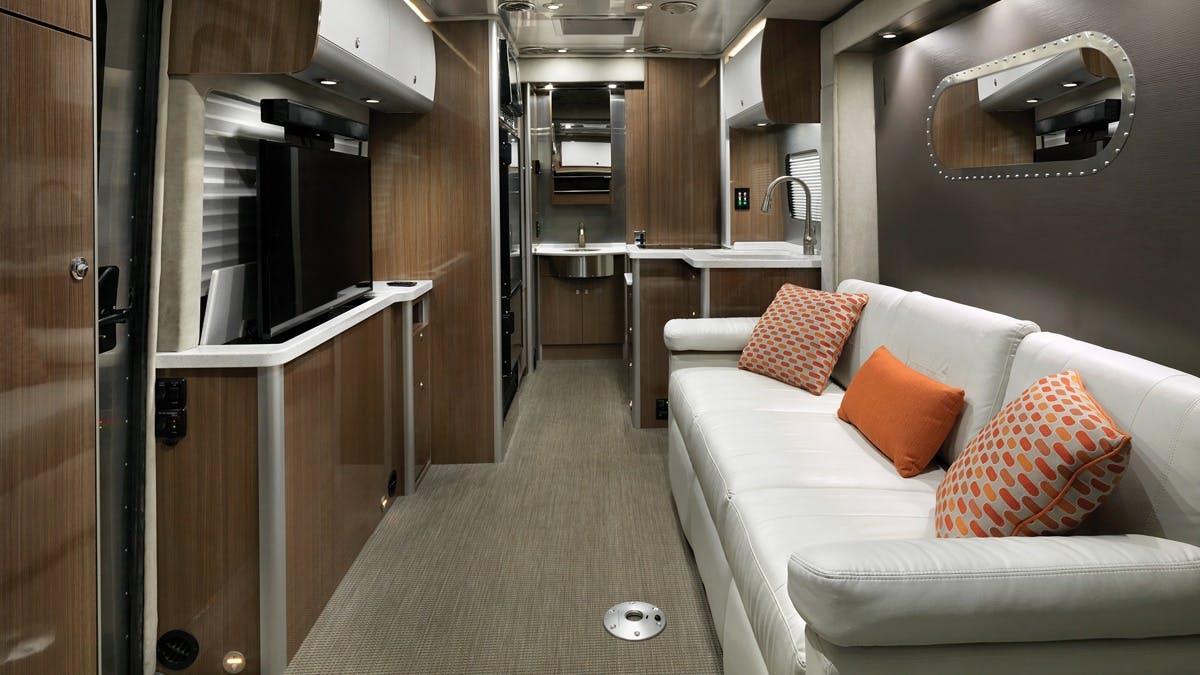 Beach Wood with Moon Ultraleather
Lighter wood and Moon seating brighten up the interior space. You can also opt for Angel White locker doors, or pair Beach Wood cabinetry with Black Ultraleather.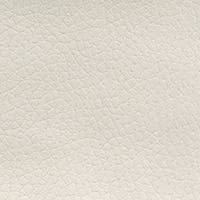 Moon
Seating
Countertops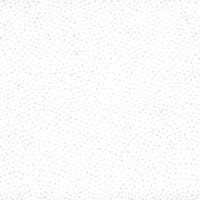 Bedspread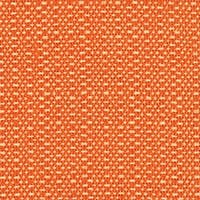 Accent
Pillow 1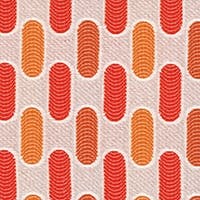 Accent
Pillow 2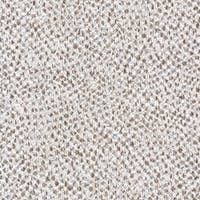 Sham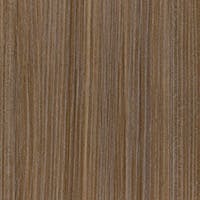 Cabinetry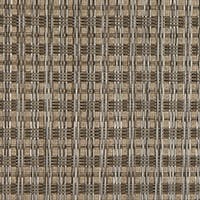 Flooring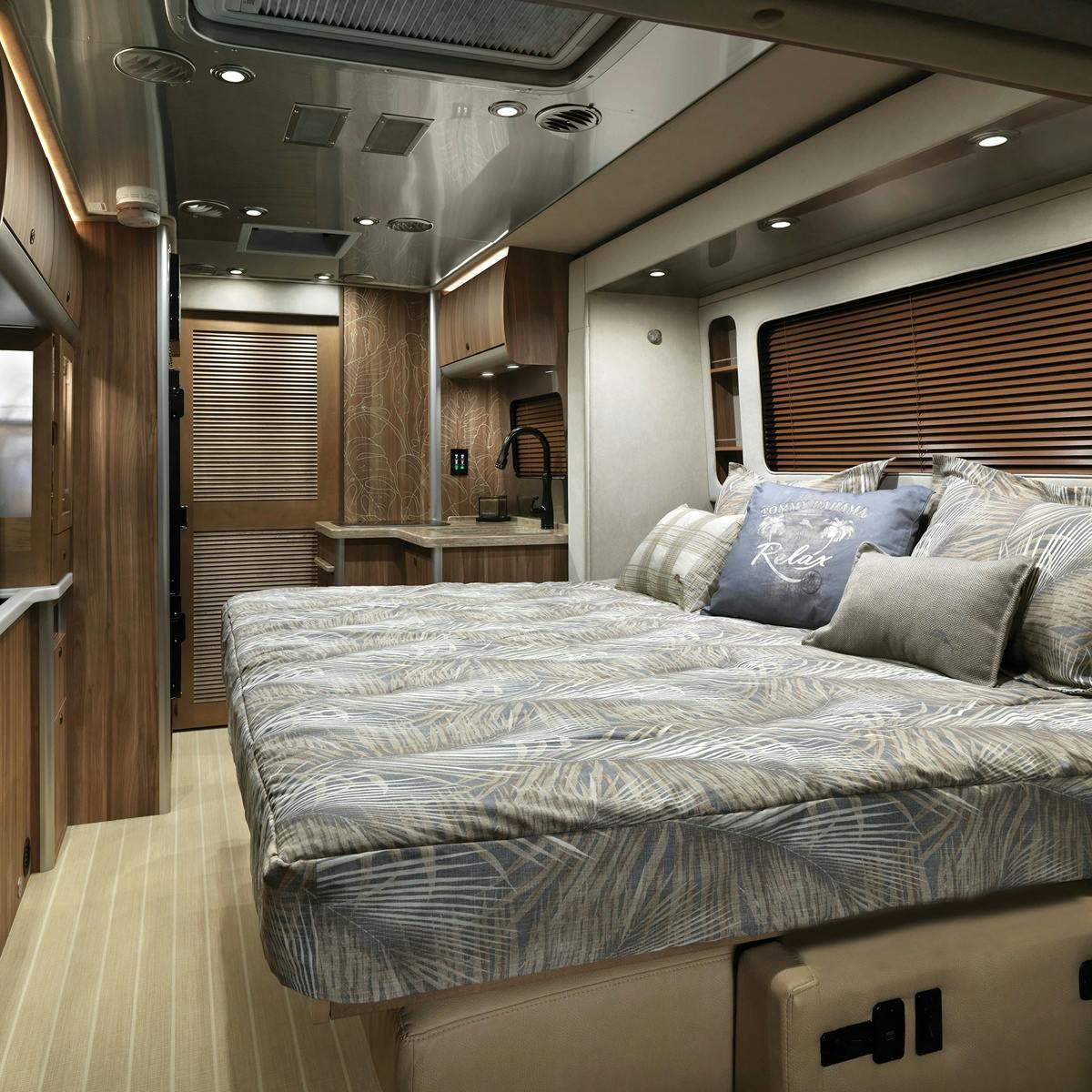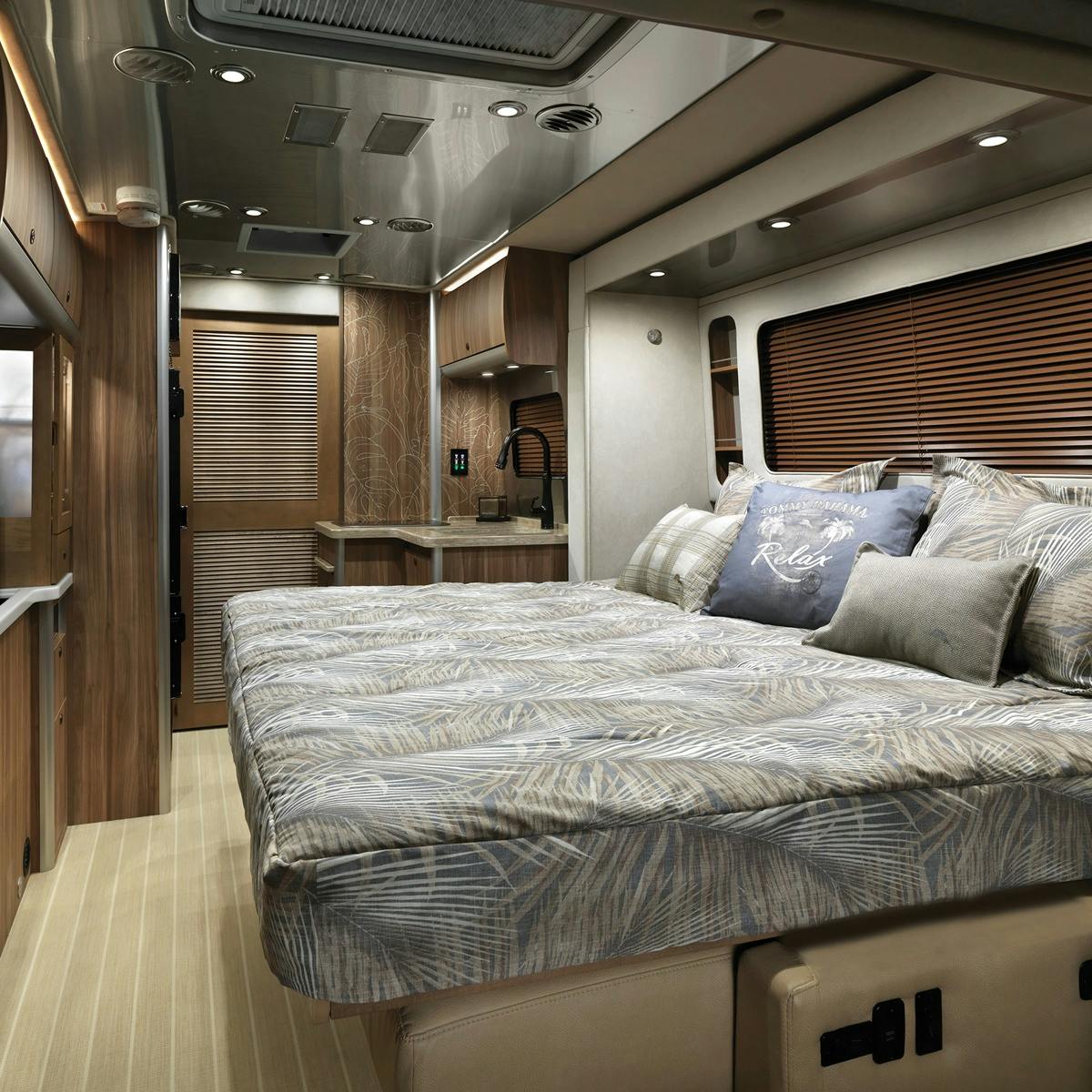 Tommy Bahama with Tan Ultraleather®
Specially designed warm wood cabinets, tropical graphics and fabrics, and light and airy tan seating bring island style to life.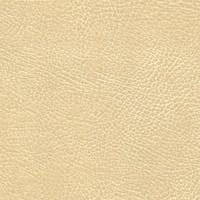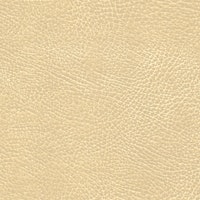 Seating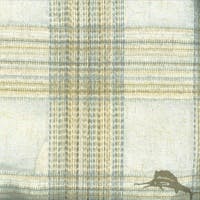 Bed
Pillow 1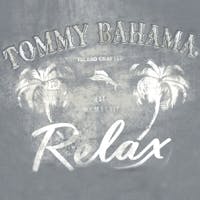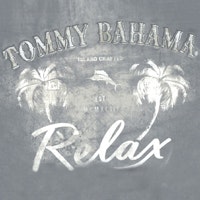 Bed
Pillow 2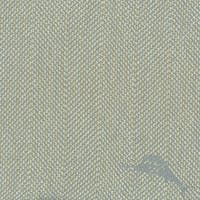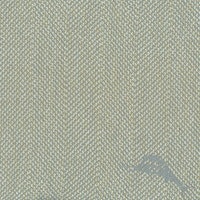 Bed
Pillow 3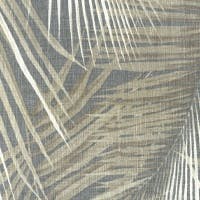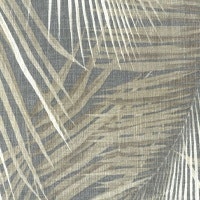 Bedding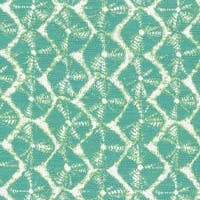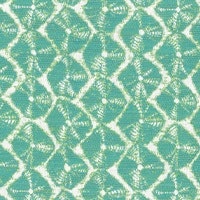 Lounge
Pillow 1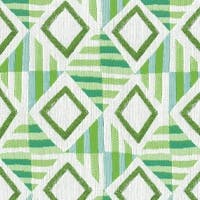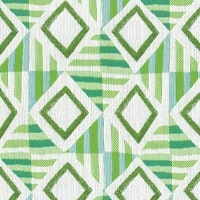 Lounge
Pillow 2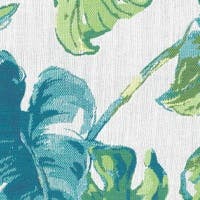 Lounge
Pillow 3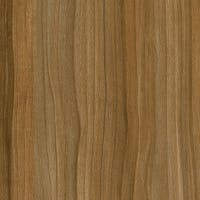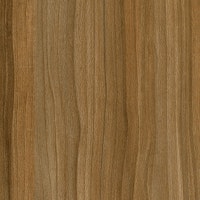 Cabinetry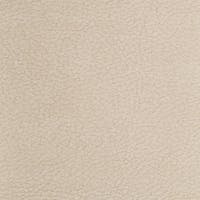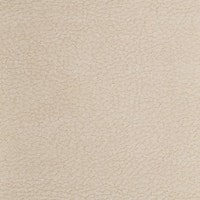 Walls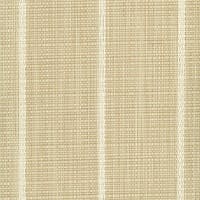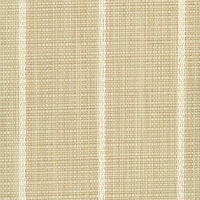 Flooring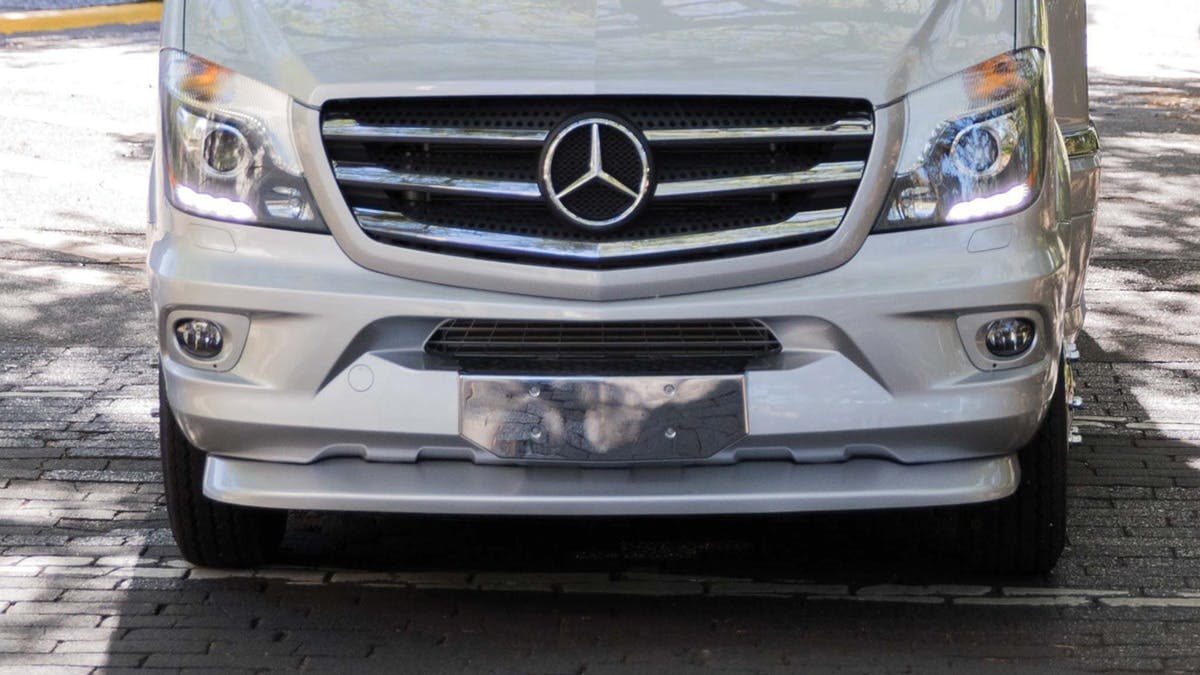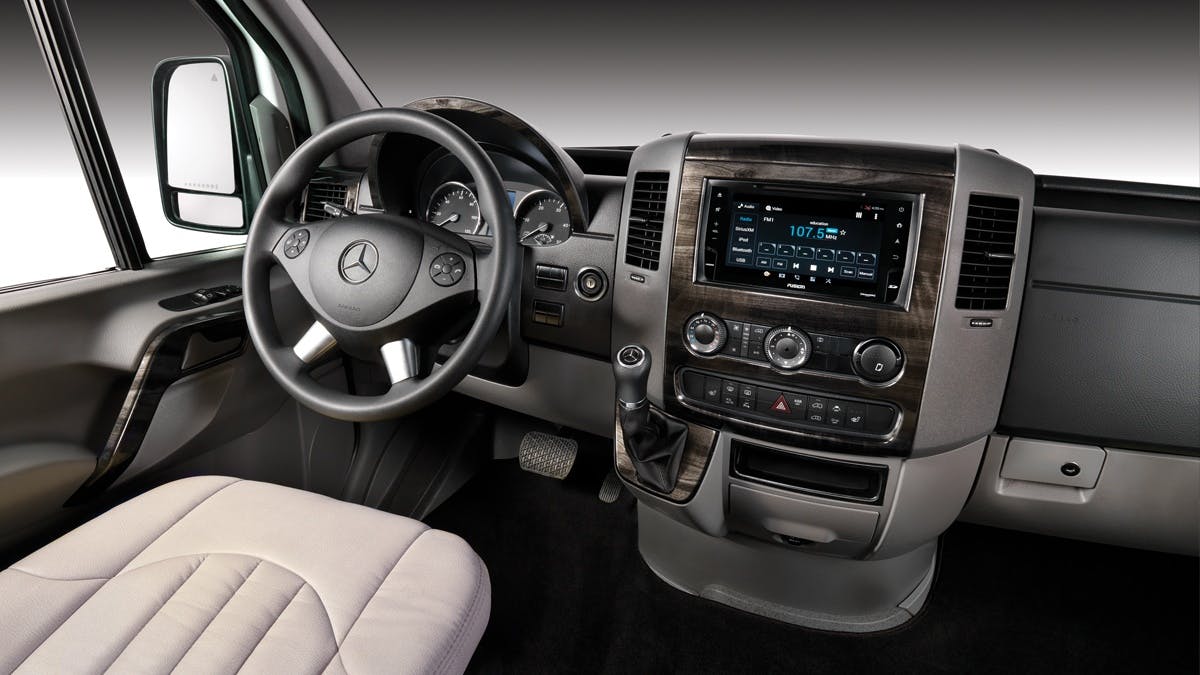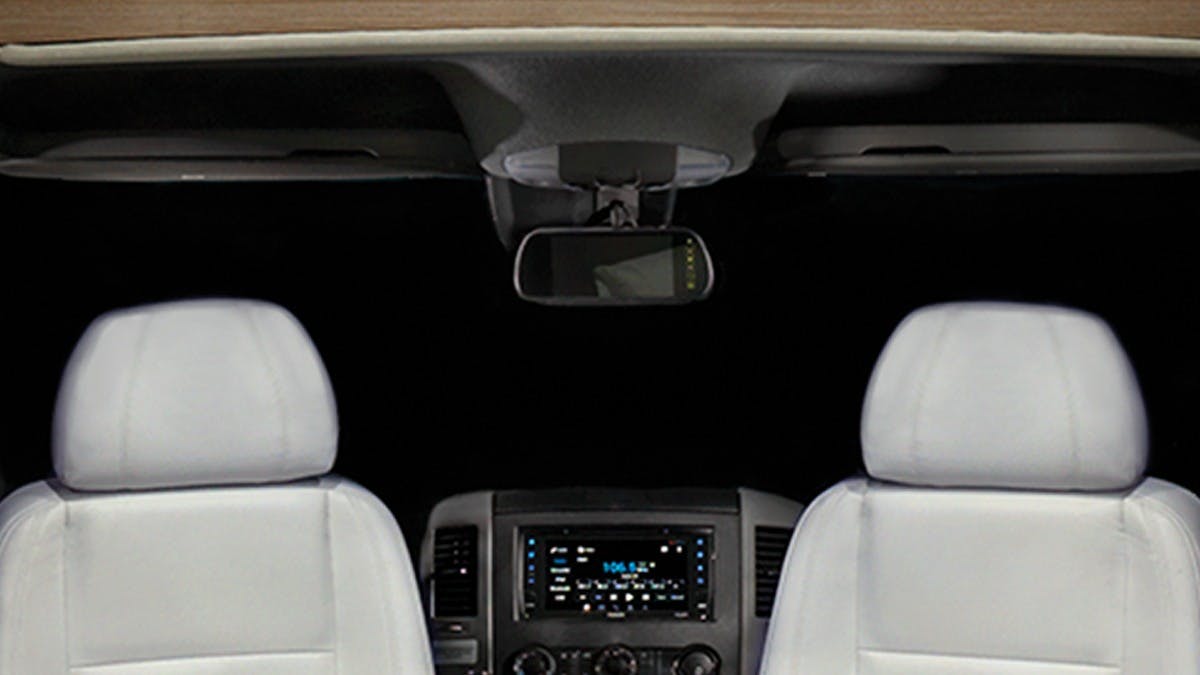 Mercedes-Benz performance and safety
The powerful Mercedes-Benz® 3.0L V6 turbo diesel engine makes the Atlas driving experience so enjoyable – with powerful getup balanced with impressive fuel economy. And standard-setting Mercedes-Benz safety features are everywhere you look in the Atlas, including lane keeping assist, collision prevention assist, rear- and side-view cameras, the most airbags available from Mercedes-Benz, and a FUSION® Infotainment System with Garmin navigation and lane guidance.
Airstream Air Ride Suspension
The rear of the Atlas is equipped with our exclusive Air Ride Suspension which adjusts itself to bumps in the road, changes in elevation, and changes in wind resistance, so you can enjoy a smooth ride, mile after mile.