Sport Spotlight Video
Take a virtual tour of the Sport and see how the sleeping, dining, cooking, and lounging space is cleverly arranged.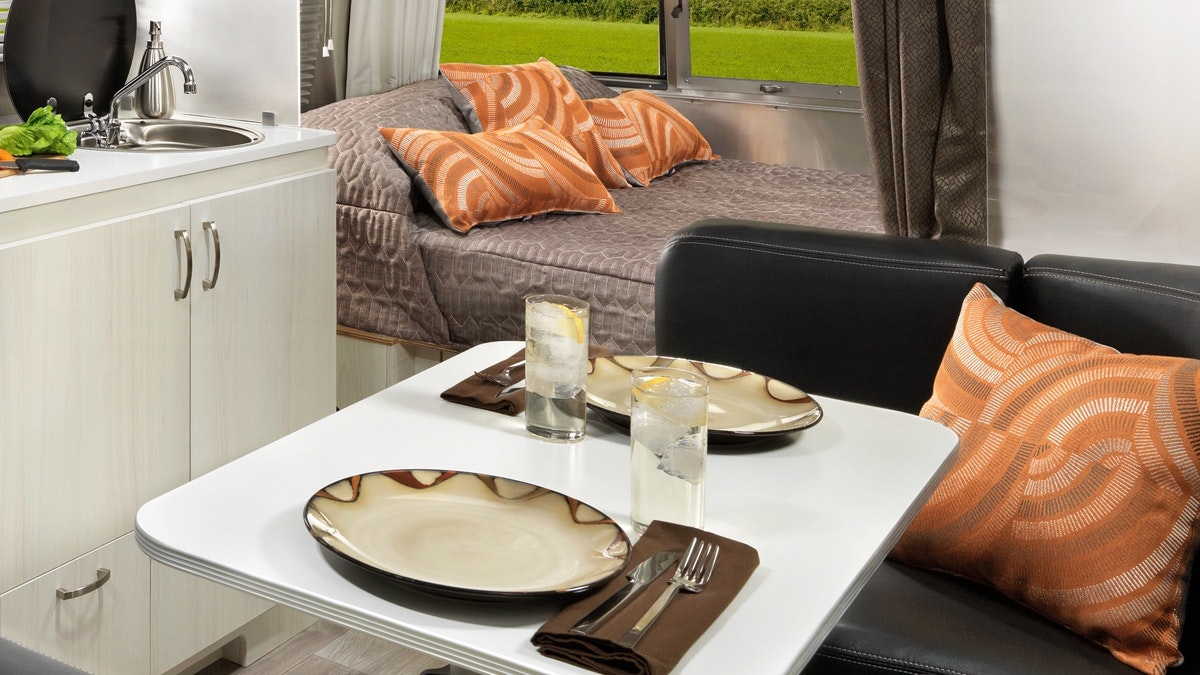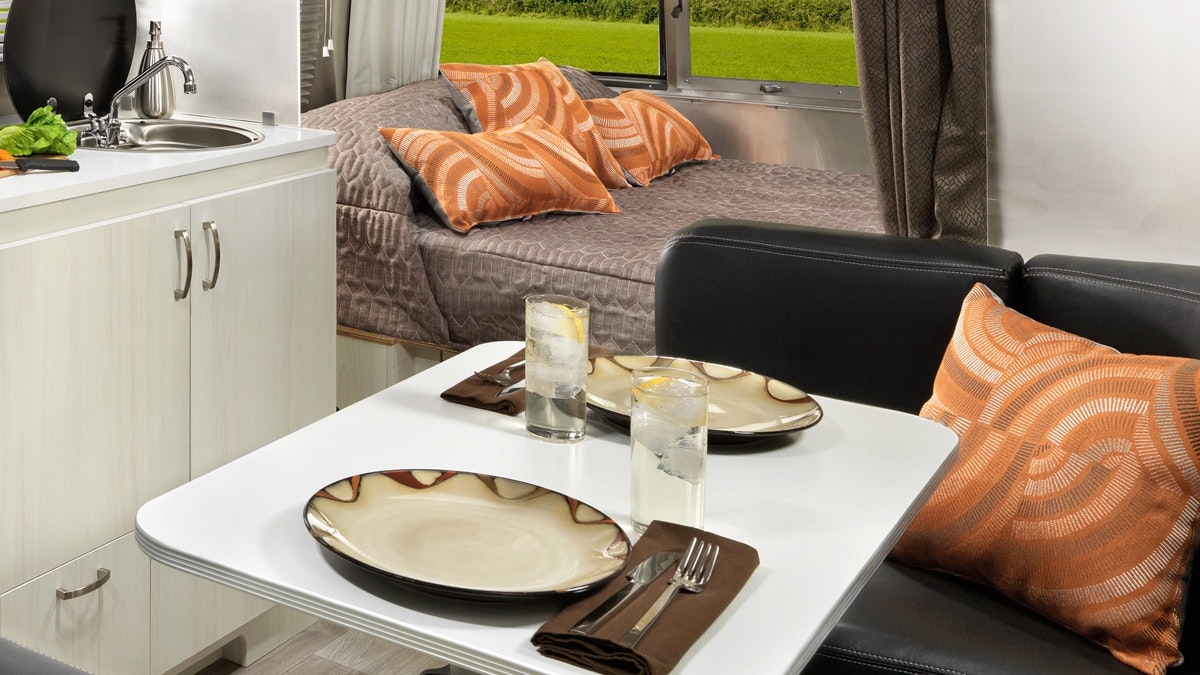 A bed for two, plus a dinette for two more
If you're ready to get away for a weekend adventure with your partner, the Sport Travel Trailer is perfect. But it's also a great way to bring some family, friends, and pets along for the trip, too. Two people can comfortably sleep in the dedicated bed, and you can easily and quickly convert the dinette into extra sleeping space for two, then convert it back when you're ready for breakfast the next day.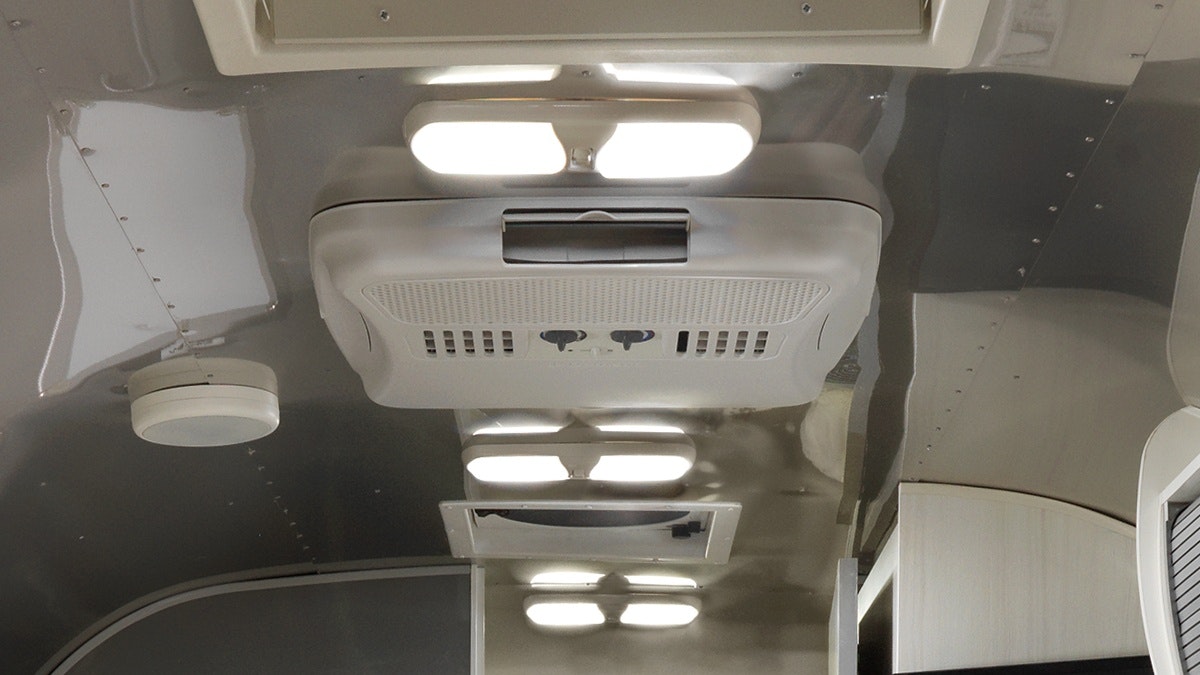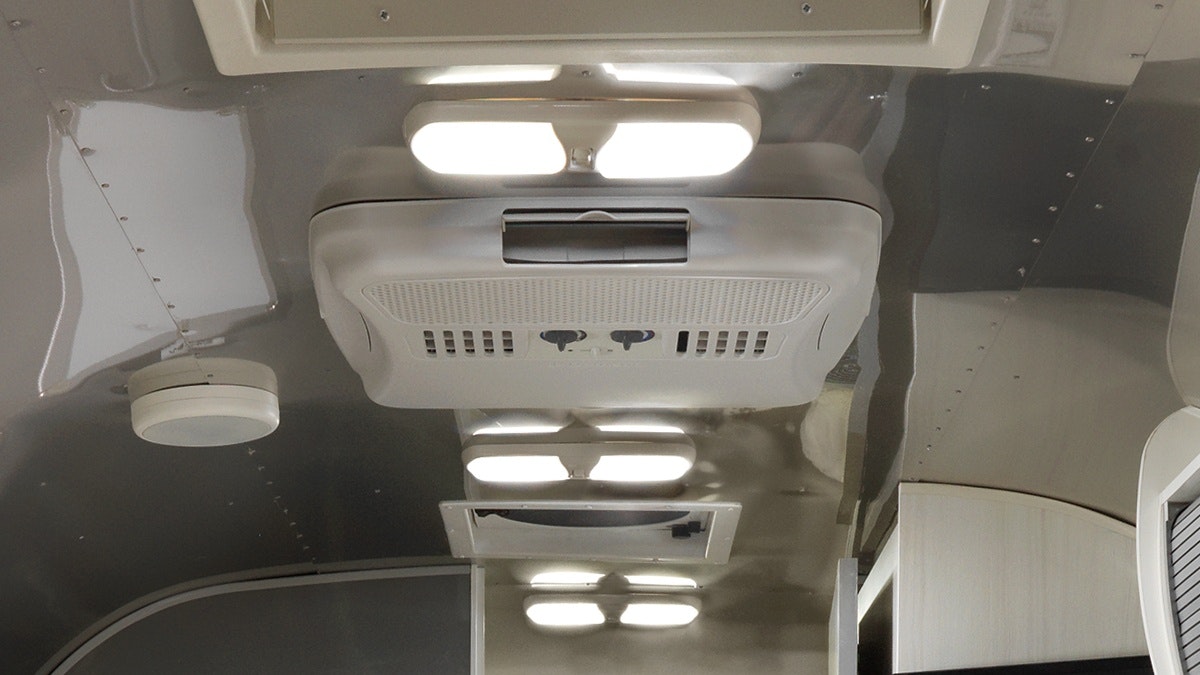 Air conditioning and heating
Temperature can easily make or break any camping trip. But with the Sport's air conditioner and auxiliary heat strip, you'll stay comfortable no matter where you are and what the weather is like outside. The heat strip gives you the flexibility to use electricity to keep your Sport warm and toasty. And on nice days, the Fantastic Fan helps pull fresh air into the cabin.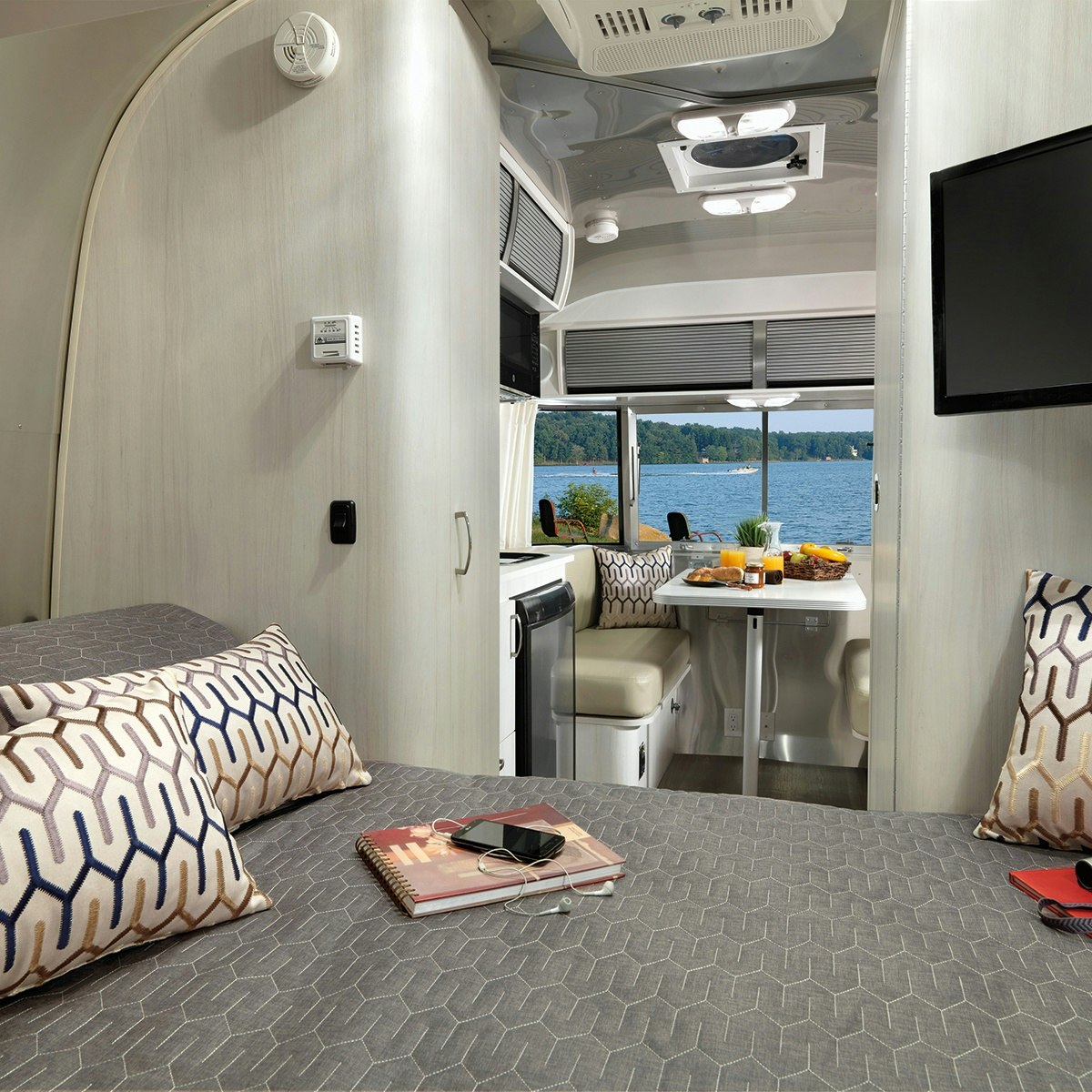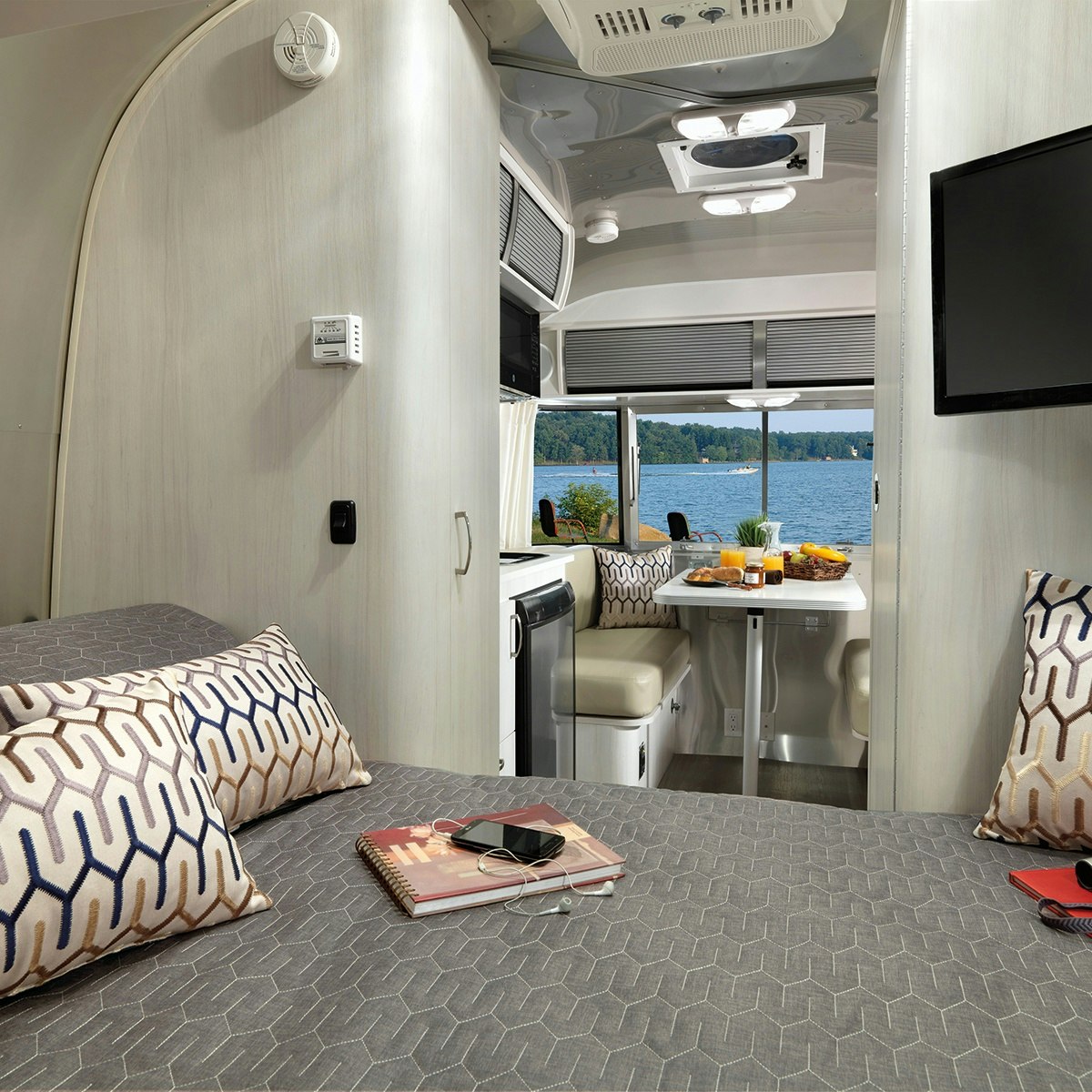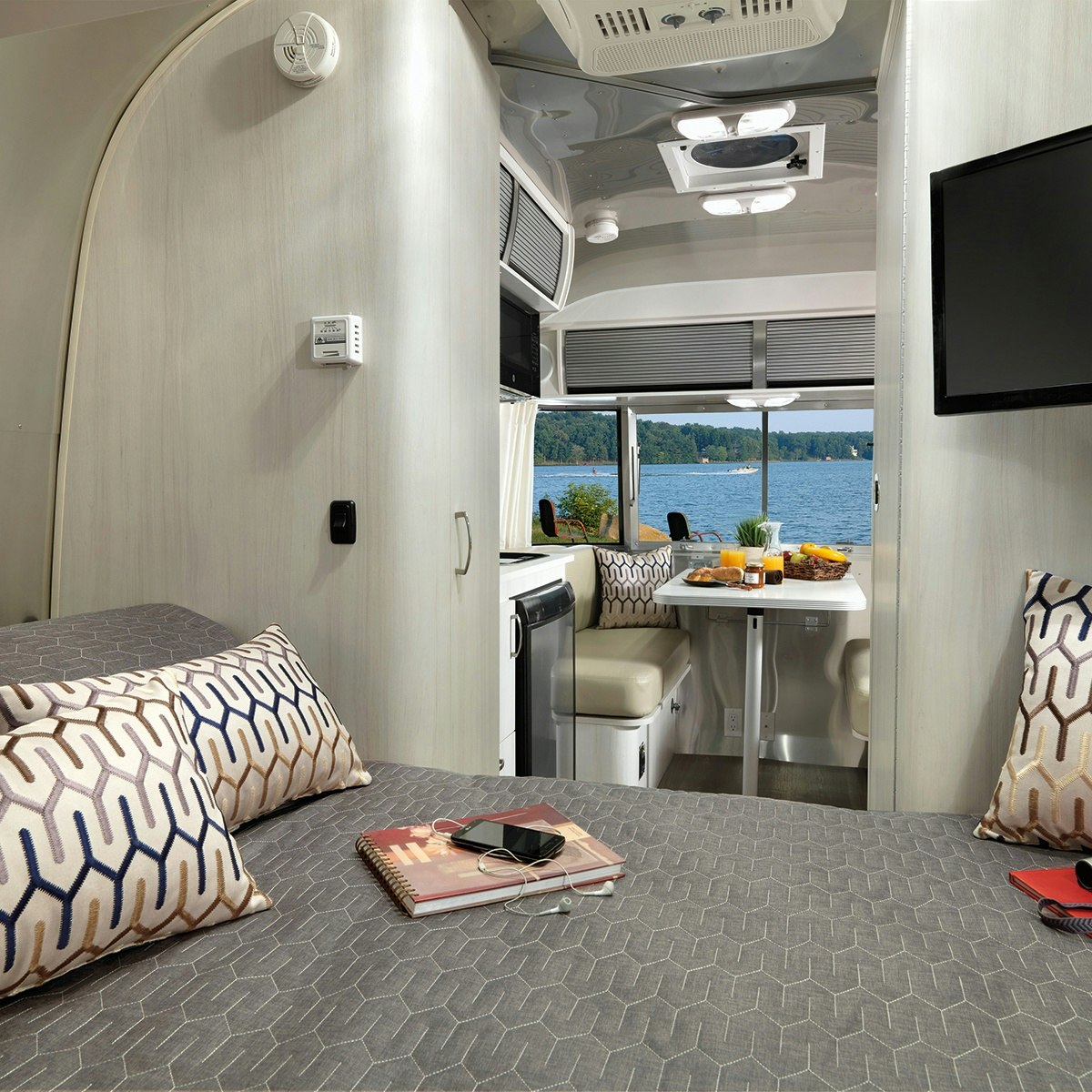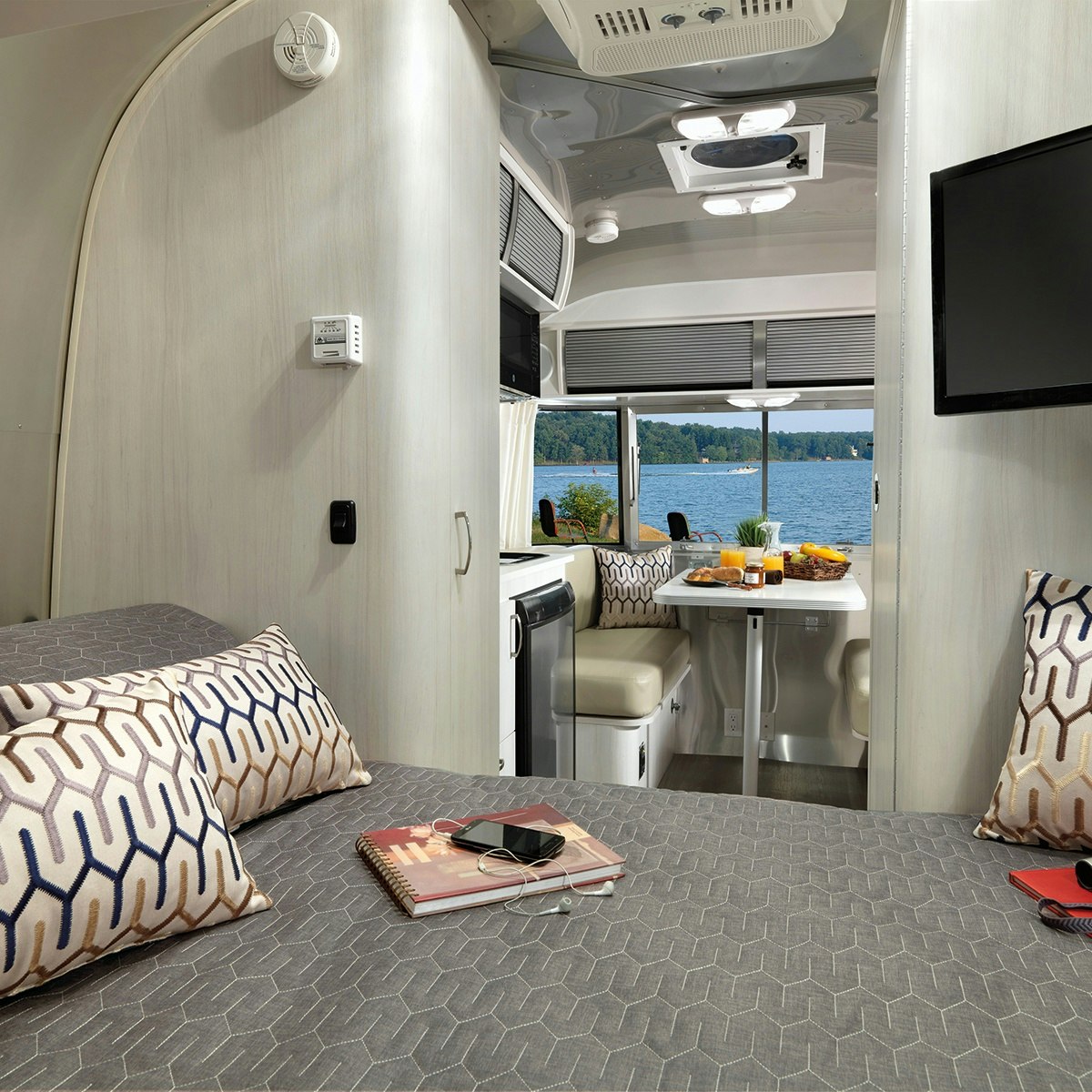 White Cypress with Tan Ultraleather®
Tan seating and geometric accents create a bright, chic look.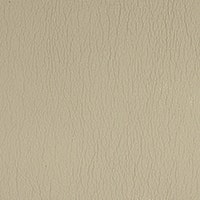 Tan Seating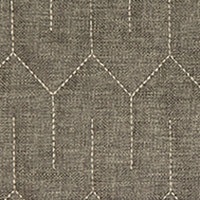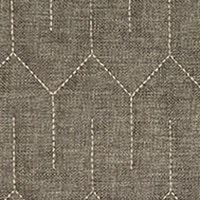 Bedspread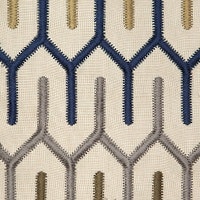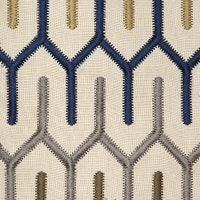 Accent Pillow


Countertops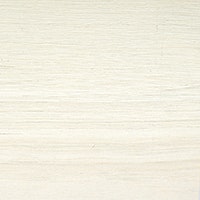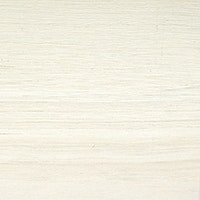 Furniture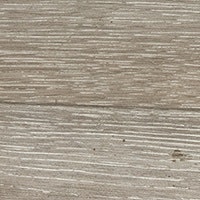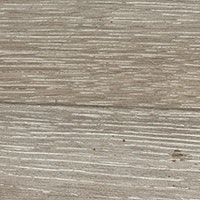 Flooring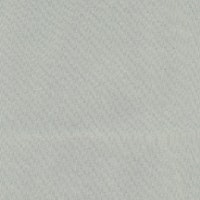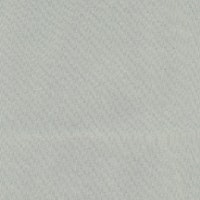 Awning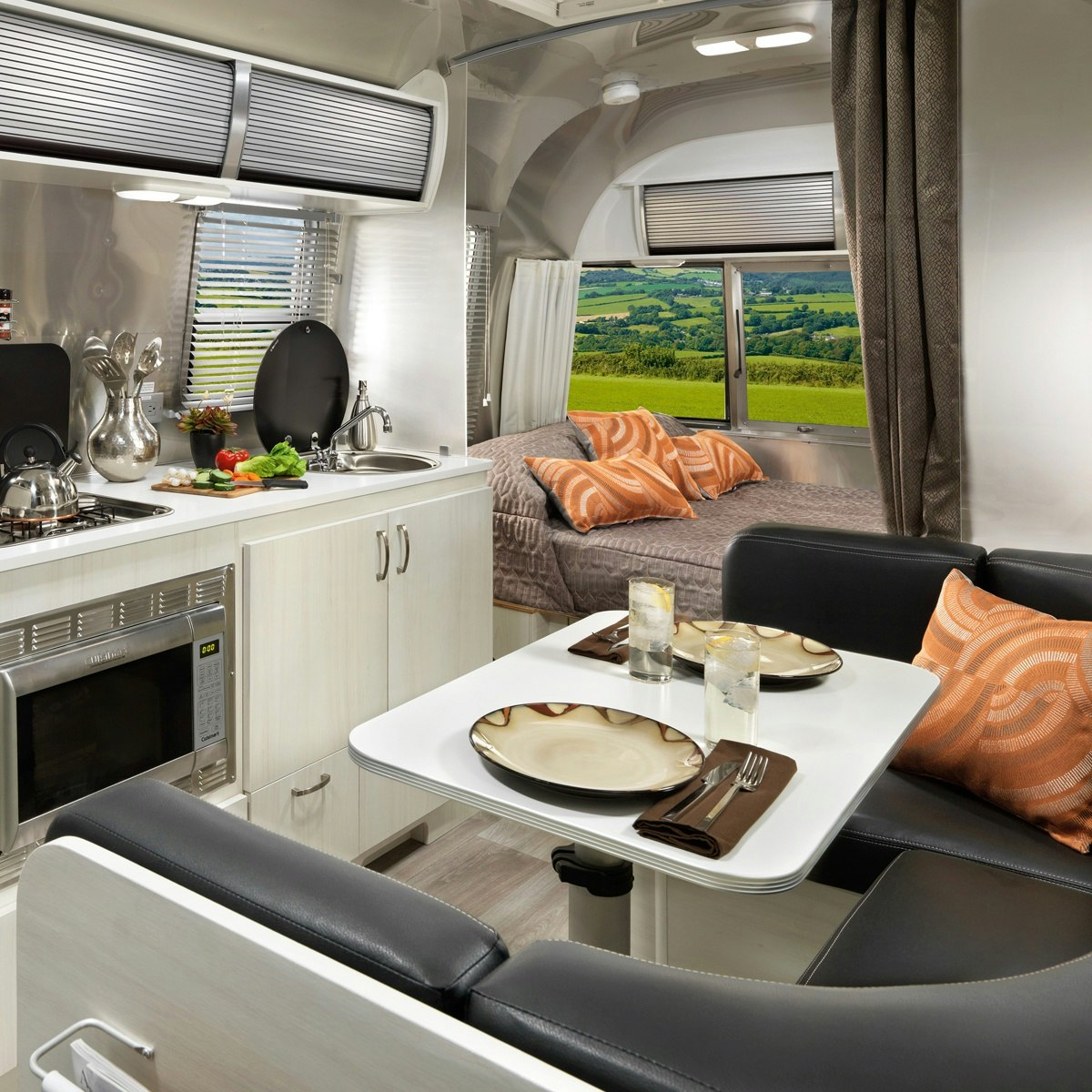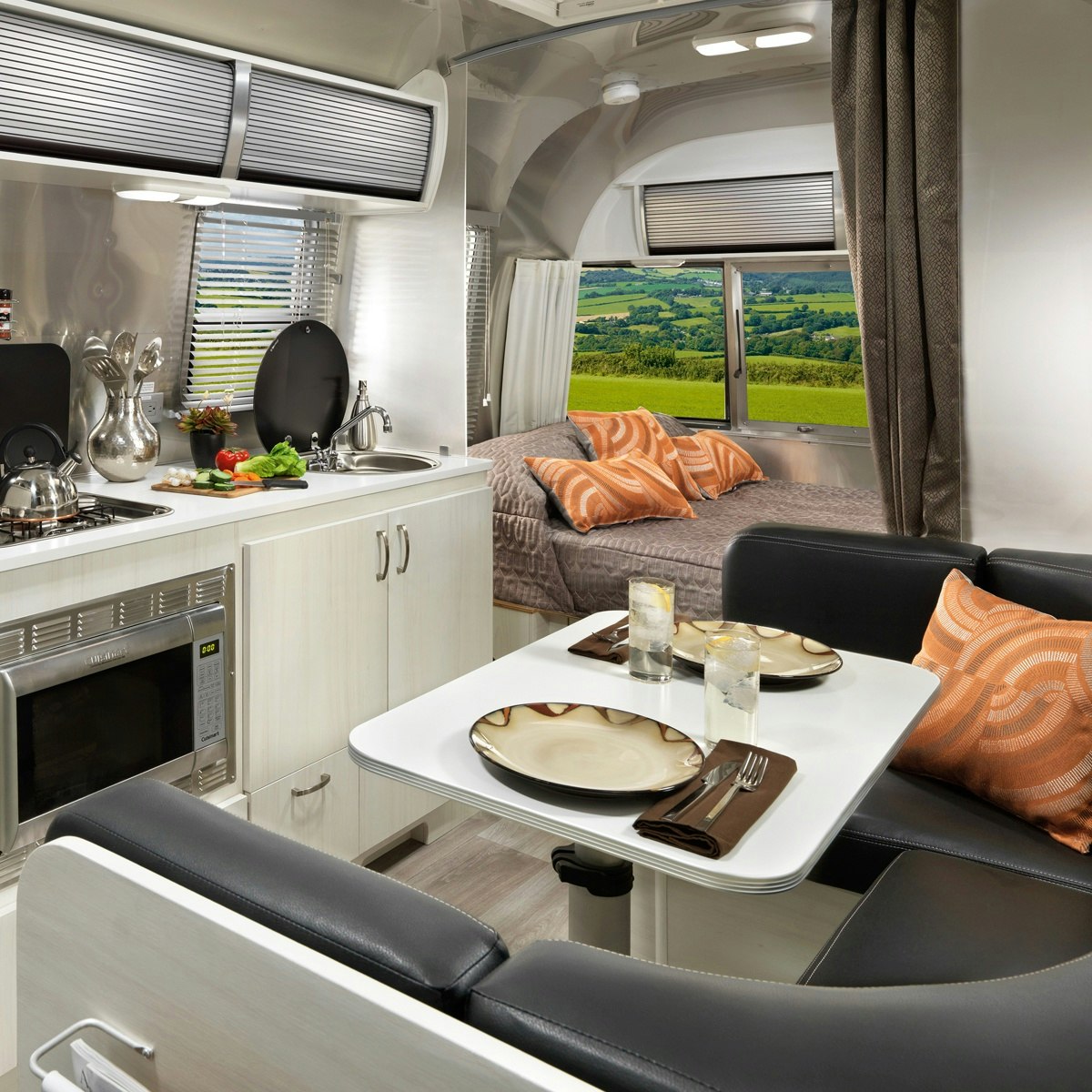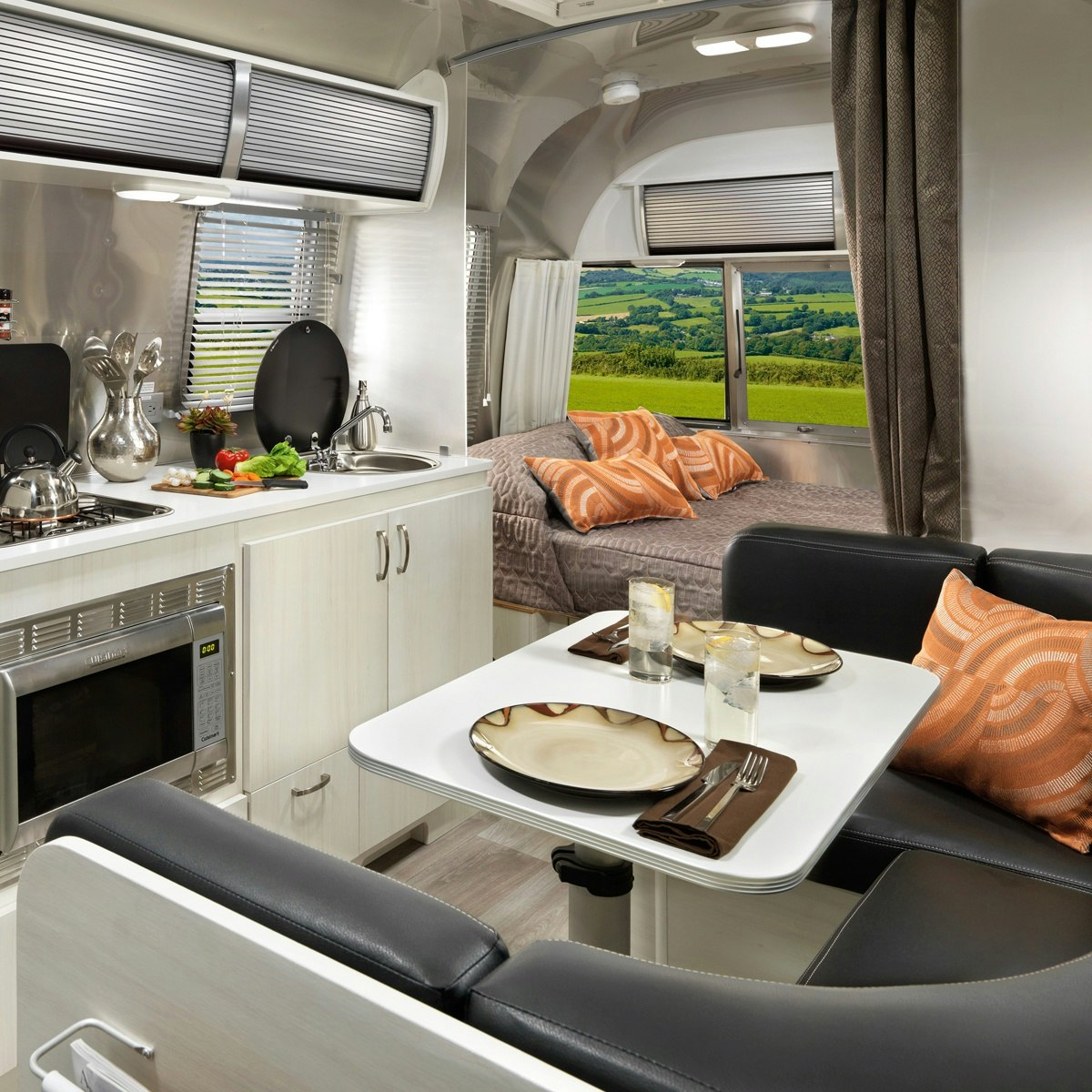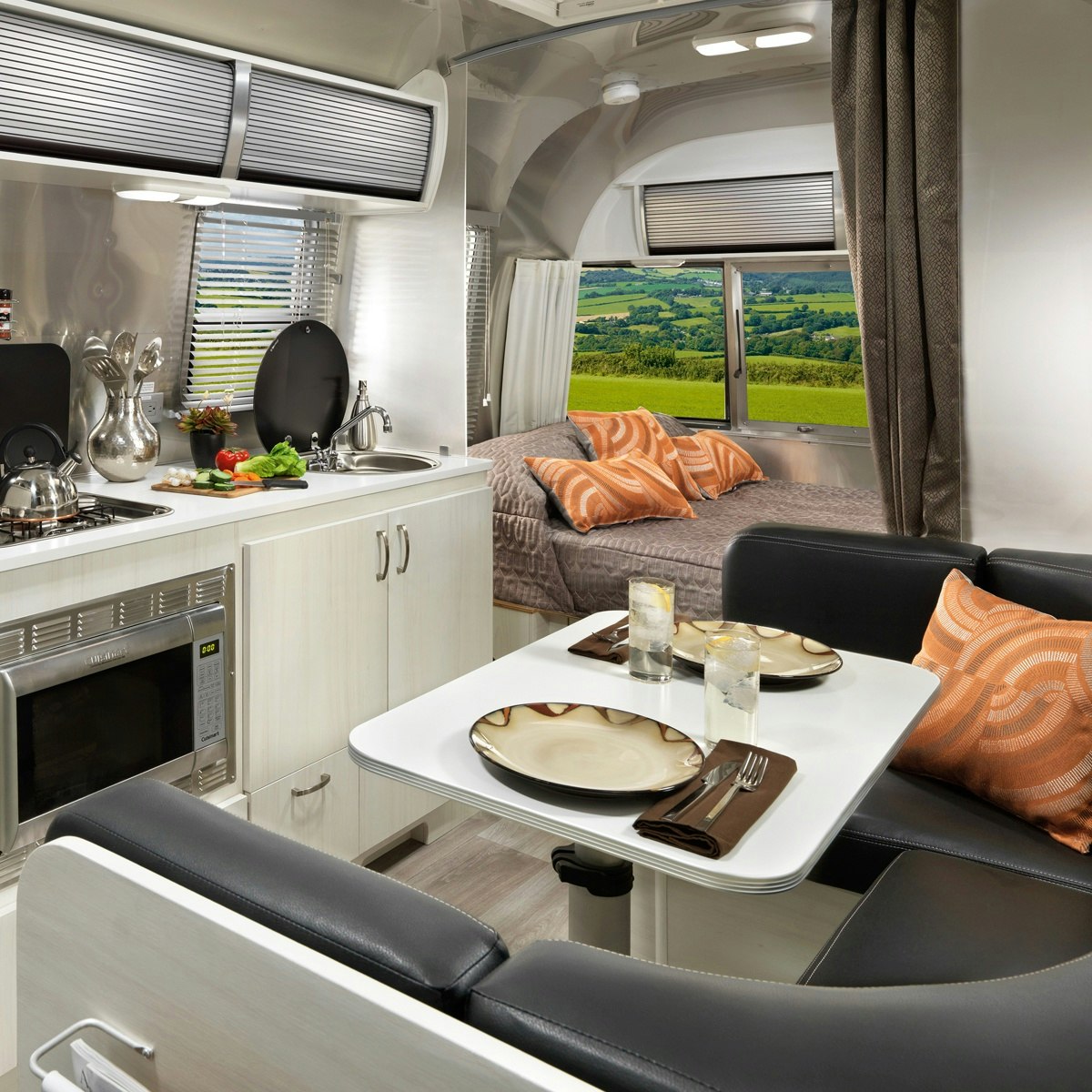 White Cypress with Black Ultraleather®
Black seating and warm, earthy accents provide nice visual contrast.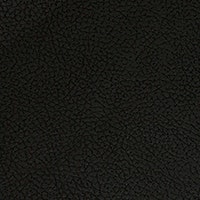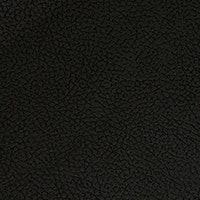 Black Seating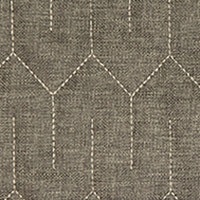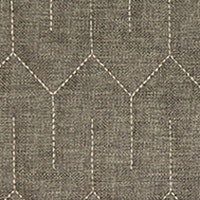 Bedspread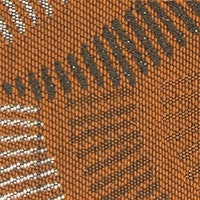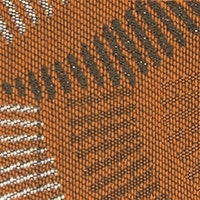 Accent Pillow


Countertops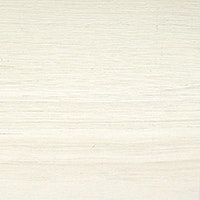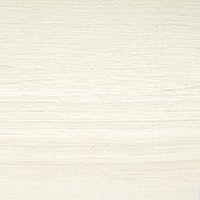 Furniture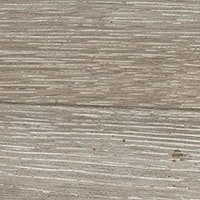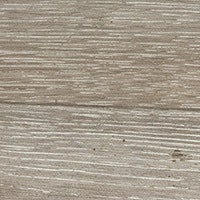 Flooring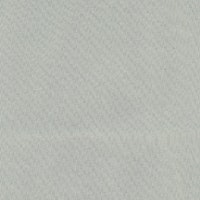 Awning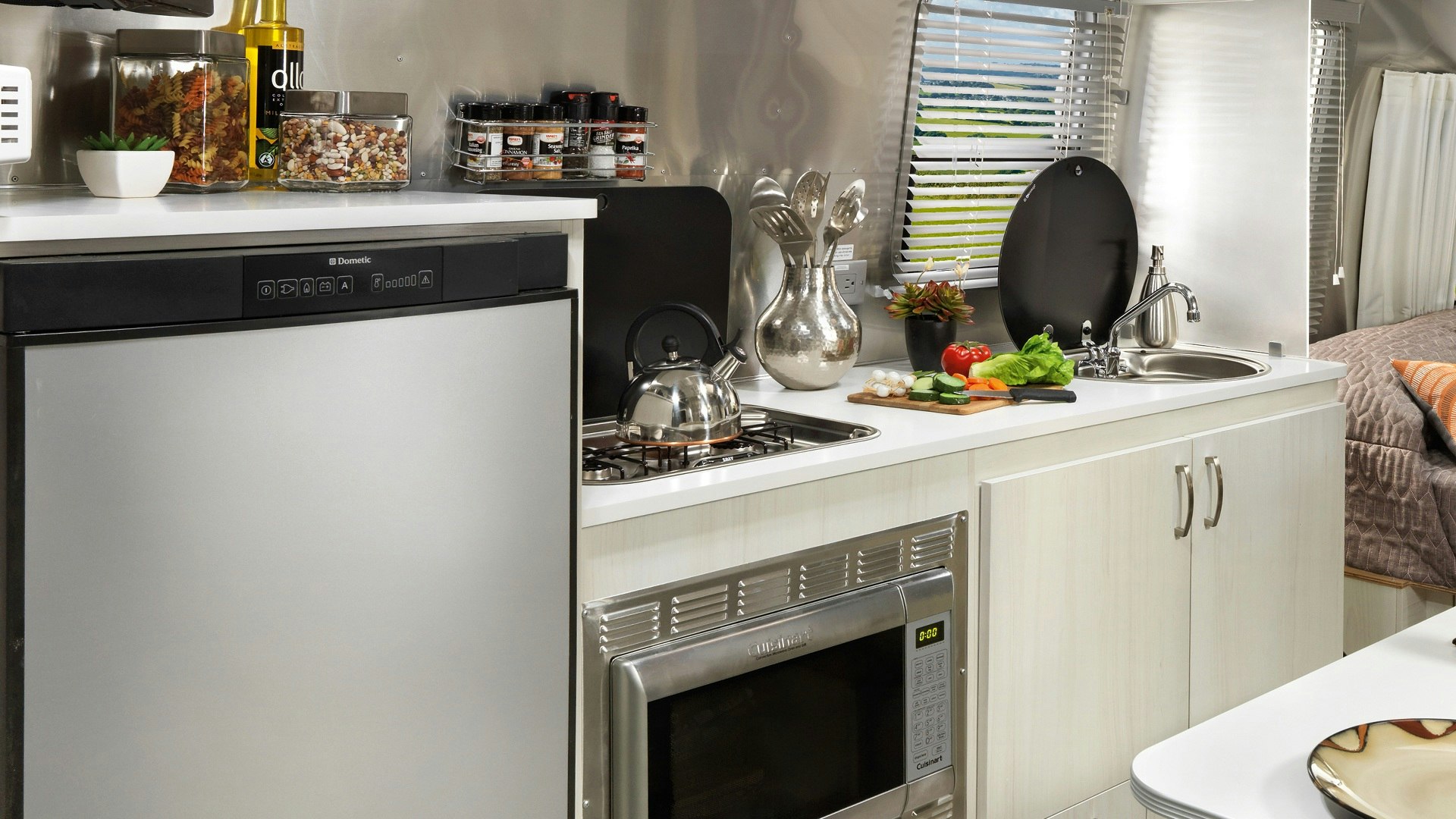 Take camp meals to the next level
When you're craving something a little more gourmet than the campfire, the Sport has a two-burner stove and microwave. You can even choose the convection microwave option with grilling and roasting functions. The built-in refrigerator keeps things fresh, and a sink and stove cover extend your prep space on the countertop. Plus, you can bring real plates, real flatware, and all the pots, pans, and cooking utensils you need and store them in the overhead lockers, lower cabinets, and drawers in the galley.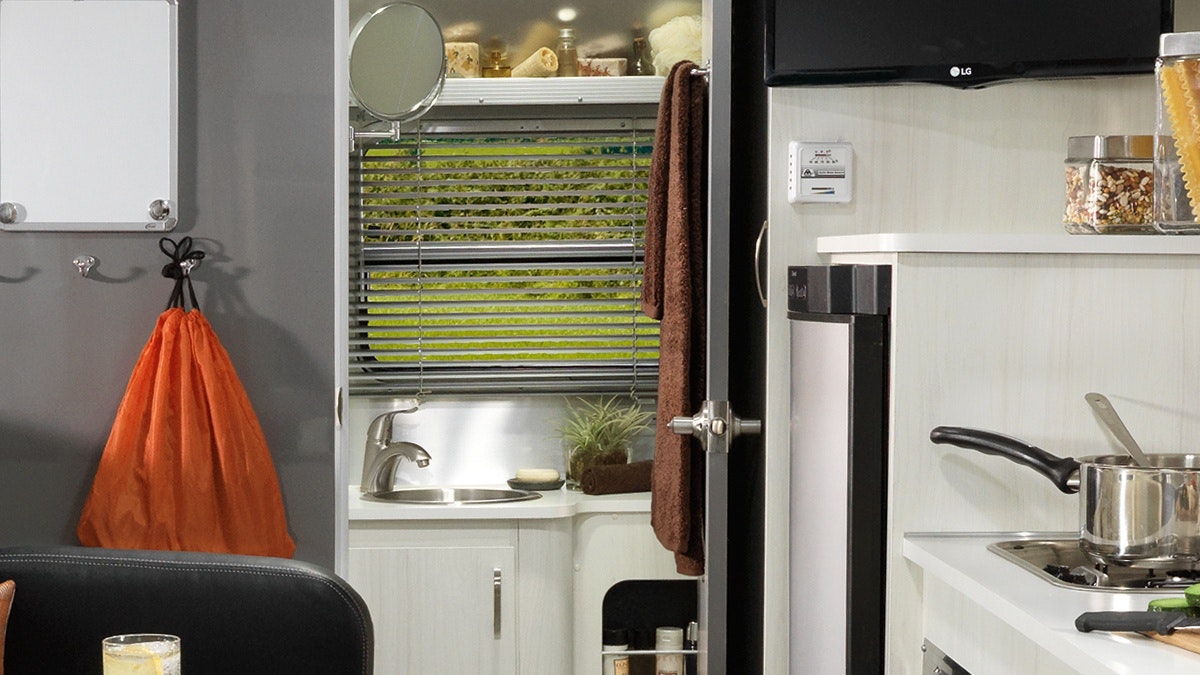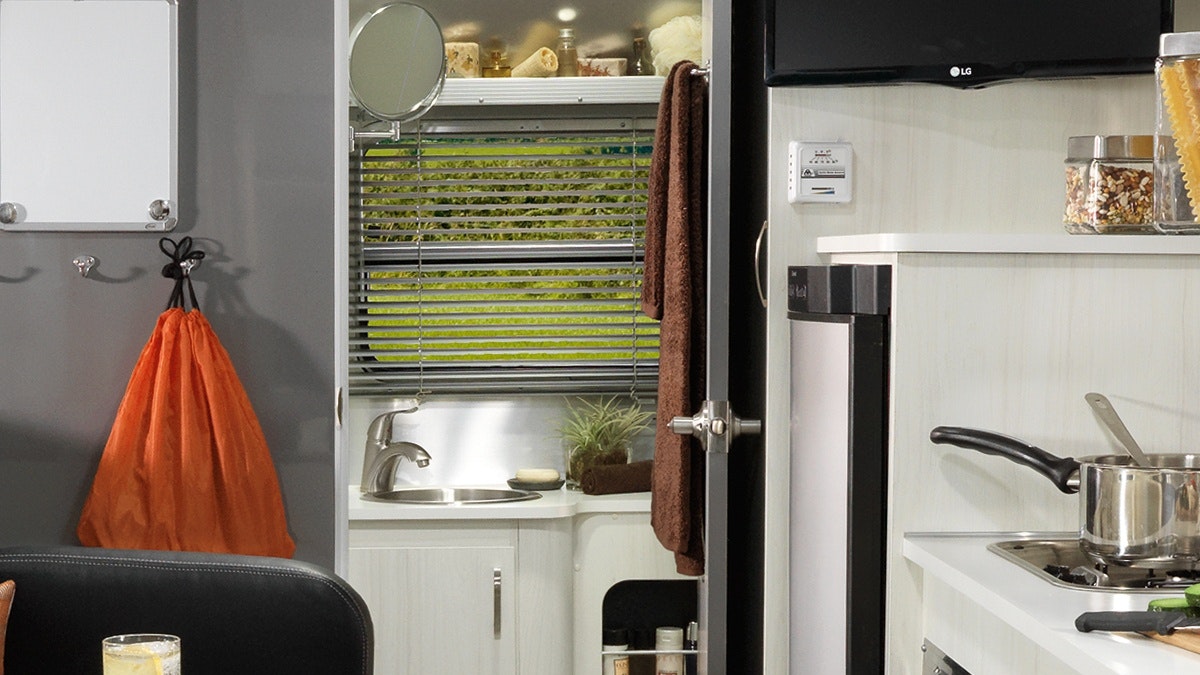 Spacious rear bath
The 22FB Sport floor plan features a spacious bathroom that spans the whole back of the trailer, with a wood door and a window. A standalone shower includes a built-in seat, and a vanity with cabinet storage gives you plenty of space to get ready.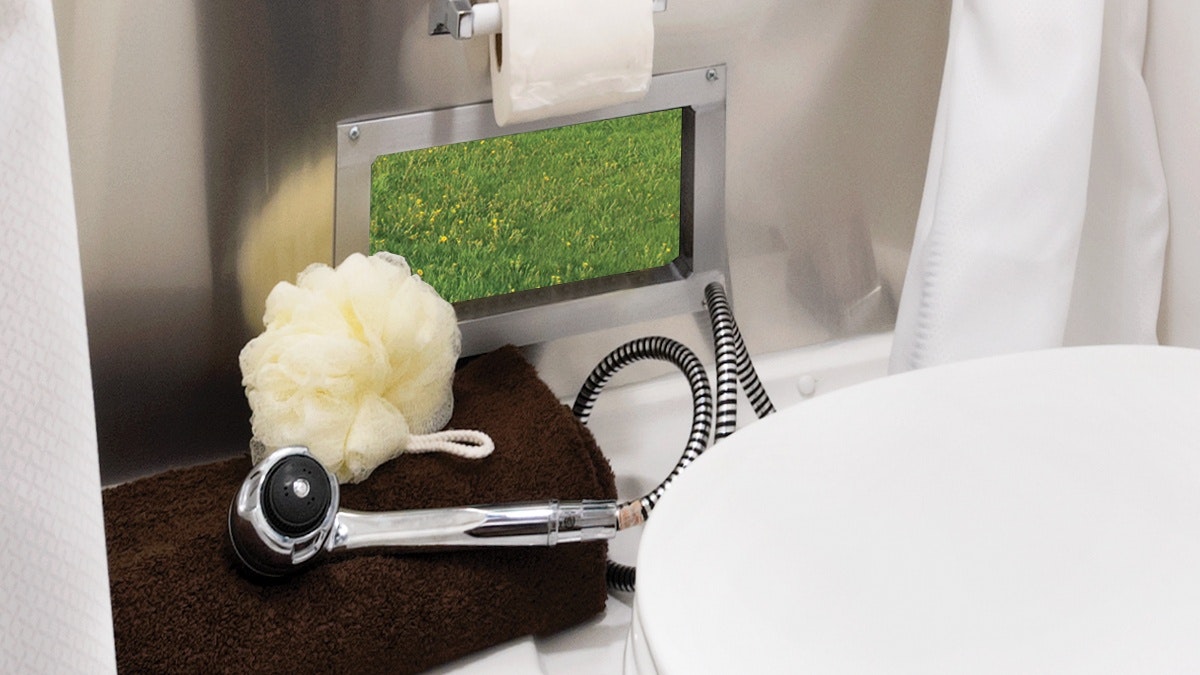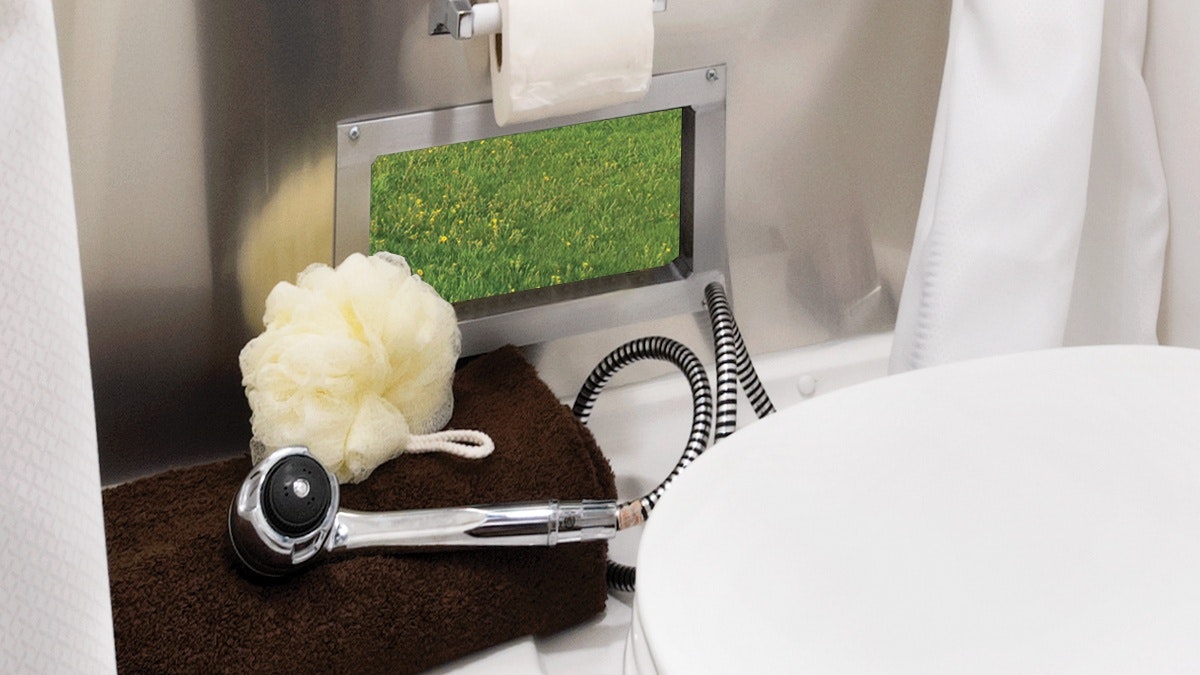 Exterior shower
In the 16RB floor plan, a pass-through is built into the exterior wall, designed to let you slide the interior showerhead through and use it outside as a way to clean off your gear or to shower up before you come inside.