Want proof that big adventures can come in small packages? Compact, lightweight, and loaded with a surprising number of features for its size, the Sport Travel Trailer is perfectly equipped for weekends spent exploring. At the end of each day, you'll love returning to your Sport to relax, recharge, and wake up ready for whatever the next day brings.
Two clever floor plans
Dedicated sleeping space, convertible dinette space, a kitchen with all the essentials, and an on-board restroom. Both Sport options make sure you have everything you need, arranged in smart, efficient floor plans.

Sport Spotlight Video
Take a virtual tour of the Sport and see how the sleeping, dining, cooking, and lounging space is cleverly arranged.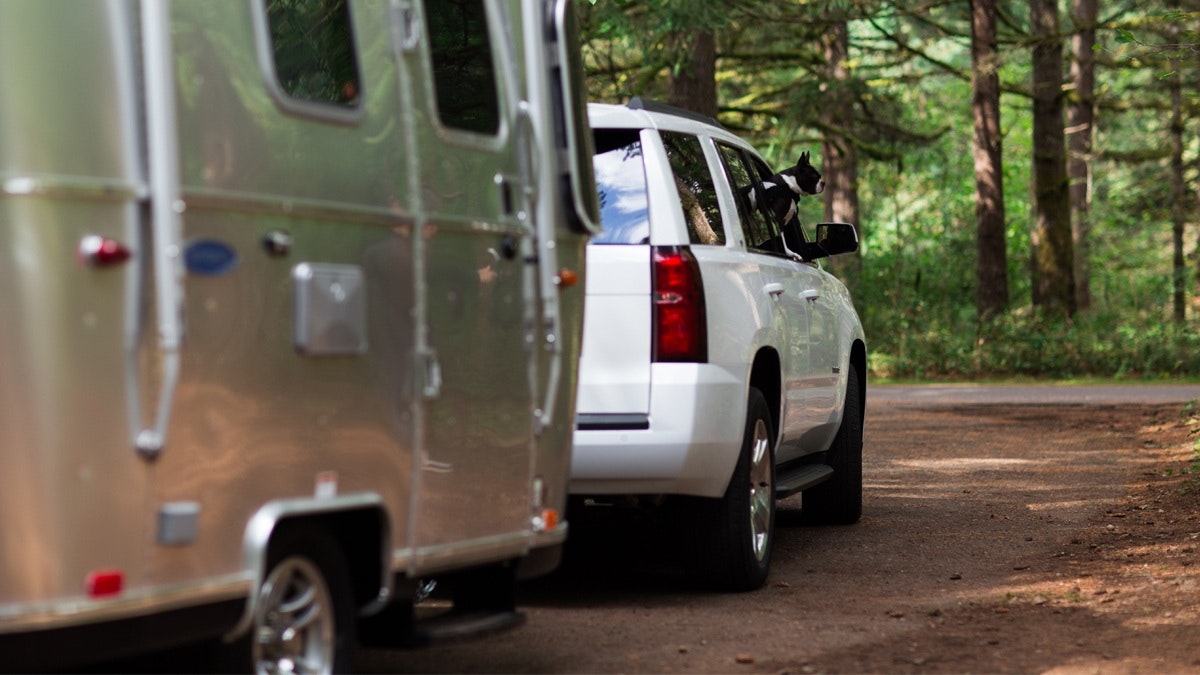 Easy towing and parking.
The Sport is one of our lightest travel trailers: light enough to tow with an SUV, easily and smoothly. It's compact and ready to fit into smaller campground spots to get you even closer to the great outdoors. And it's still built with all the comforts of home, so you don't have to rough it if you don't want to.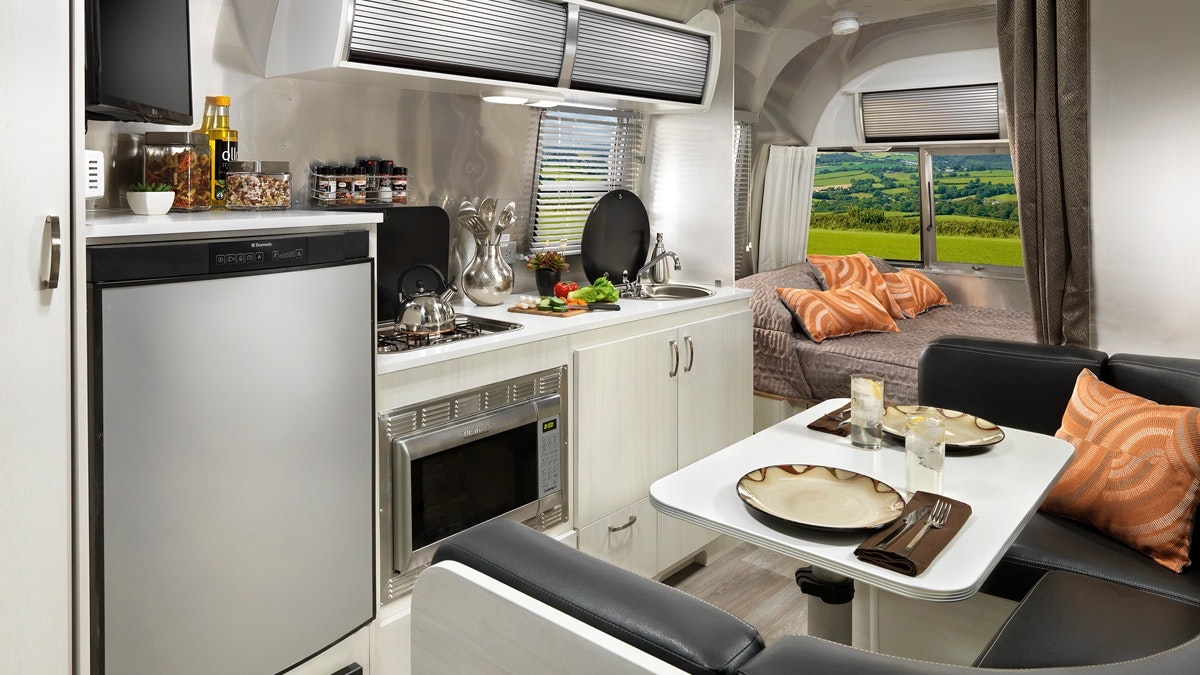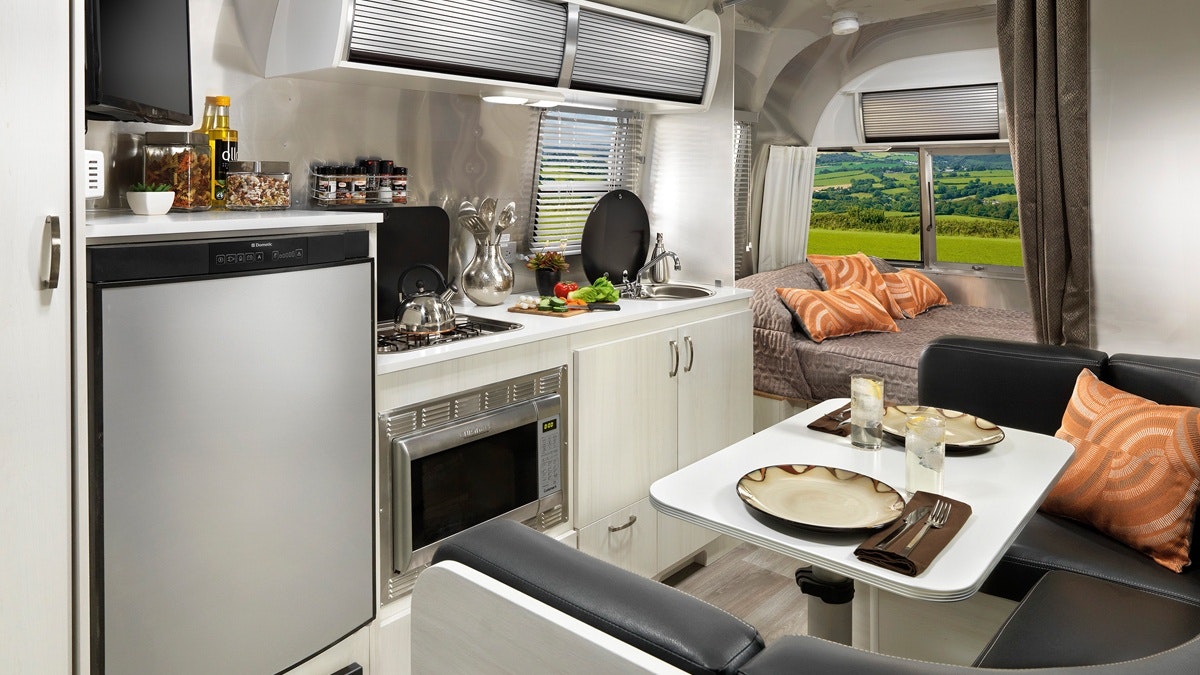 Every single space is efficient.
The galley kitchen has all the appliances you need, thoughtfully arranged according to the way you'll use them. The dinette doubles as lounging space and even transforms into extra sleeping space. And the bathroom gives you space to get clean without having to sacrifice space elsewhere in the trailer. Every inch of the Sport is thoughtfully created to meet all of your needs on the road.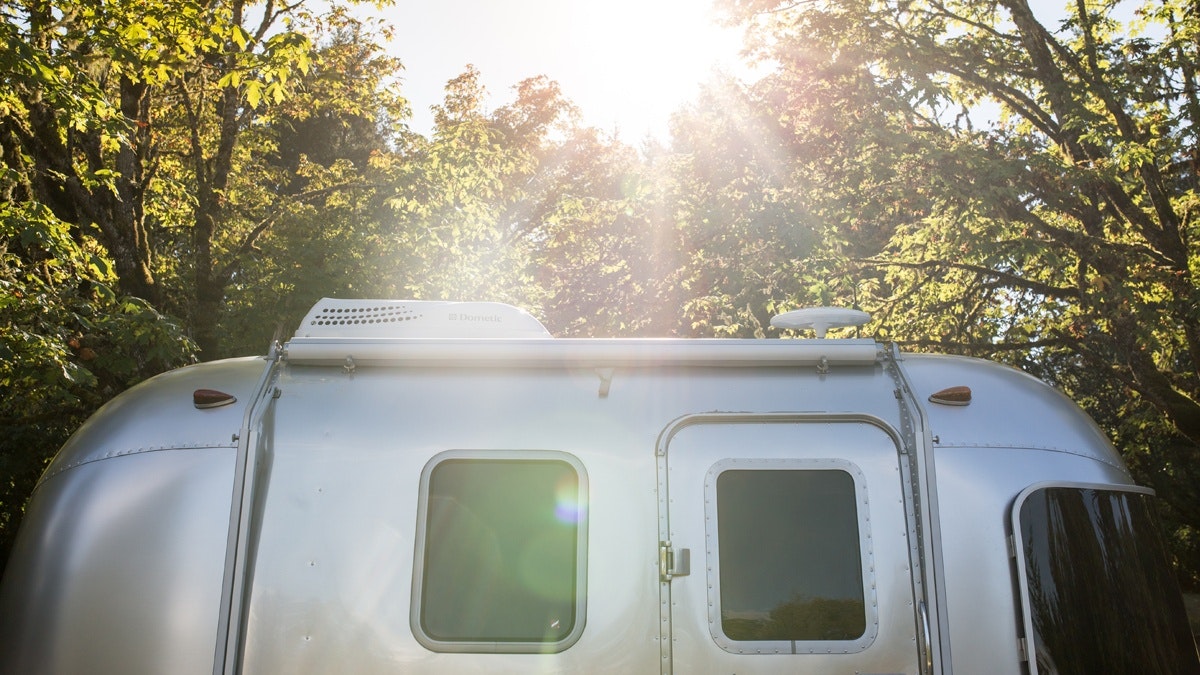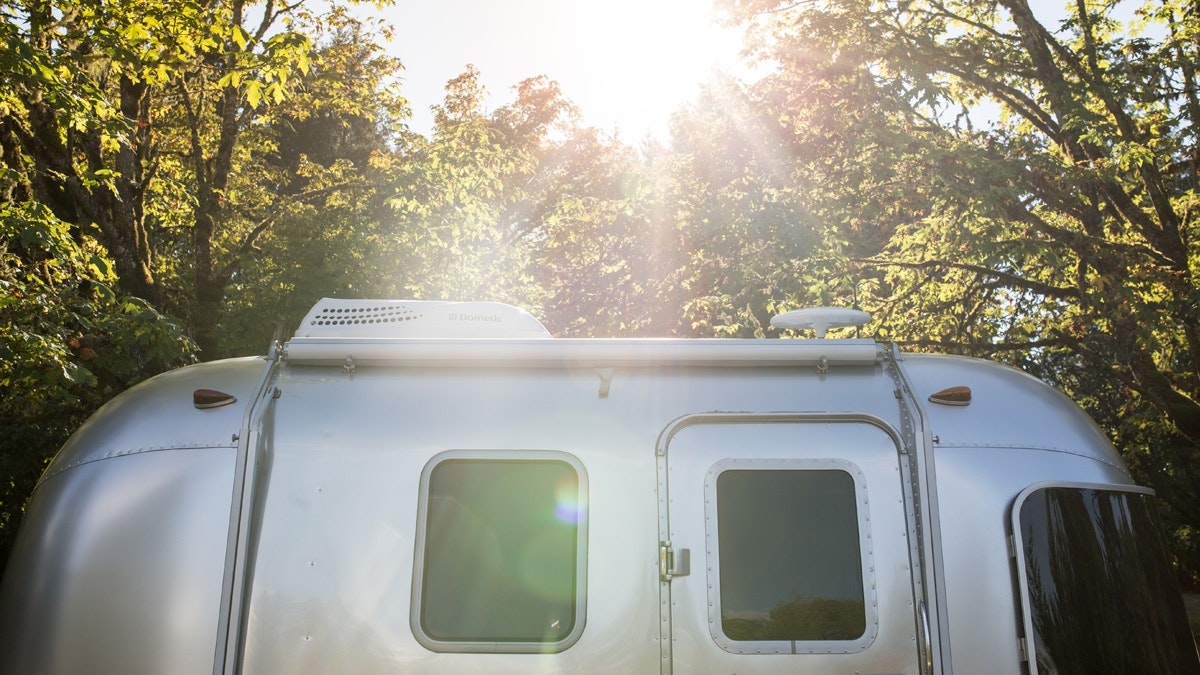 Iconic Airstream style and quality
We lovingly refer to the Sport as fun-sized, with all the quality and craftsmanship we're known for in a compact, efficient floor plan. Built with our trademark riveted aluminum body, the Sport will turn heads on the highway, and last a lifetime – or even beyond.
Stainless Steel Kitchen Appliances
All the essentials you need
Retractable Awning
Create shady outdoor space
JVC Stereo with Bluetooth®
Streaming, CDs, or radio
Air Conditioning and Heating
Full interior temperature control
Ultraleather® Seating
Luxurious yet durable seating
Solar Pre-wire Kit
Stay off the grid for longer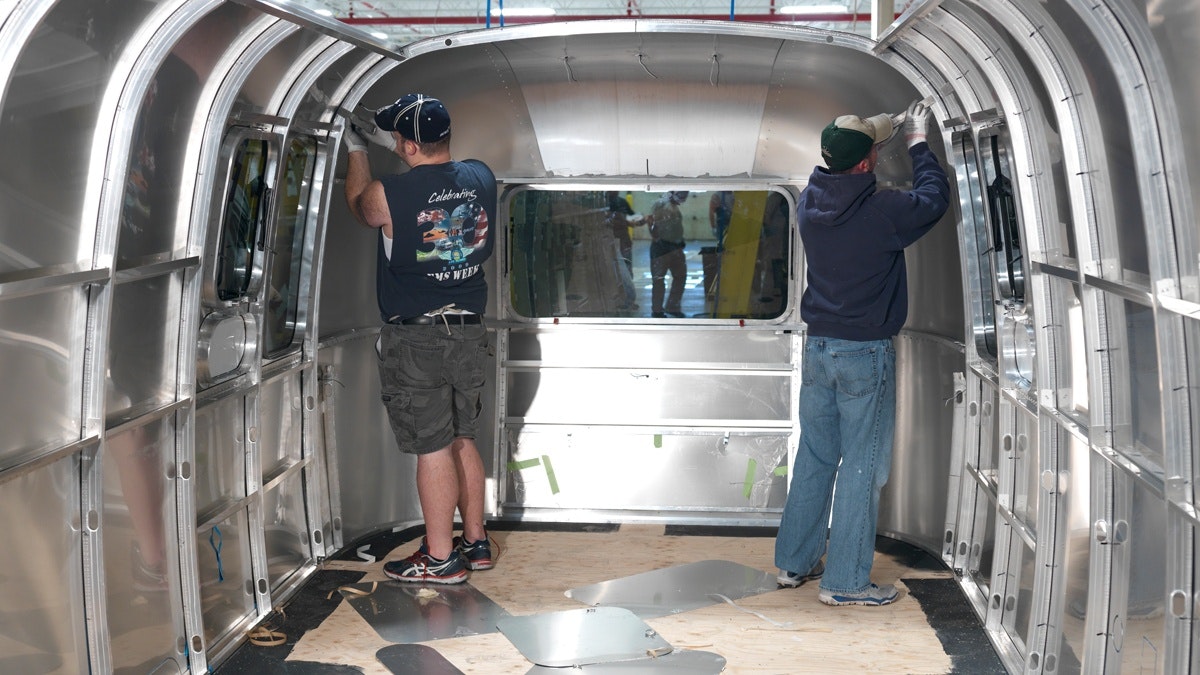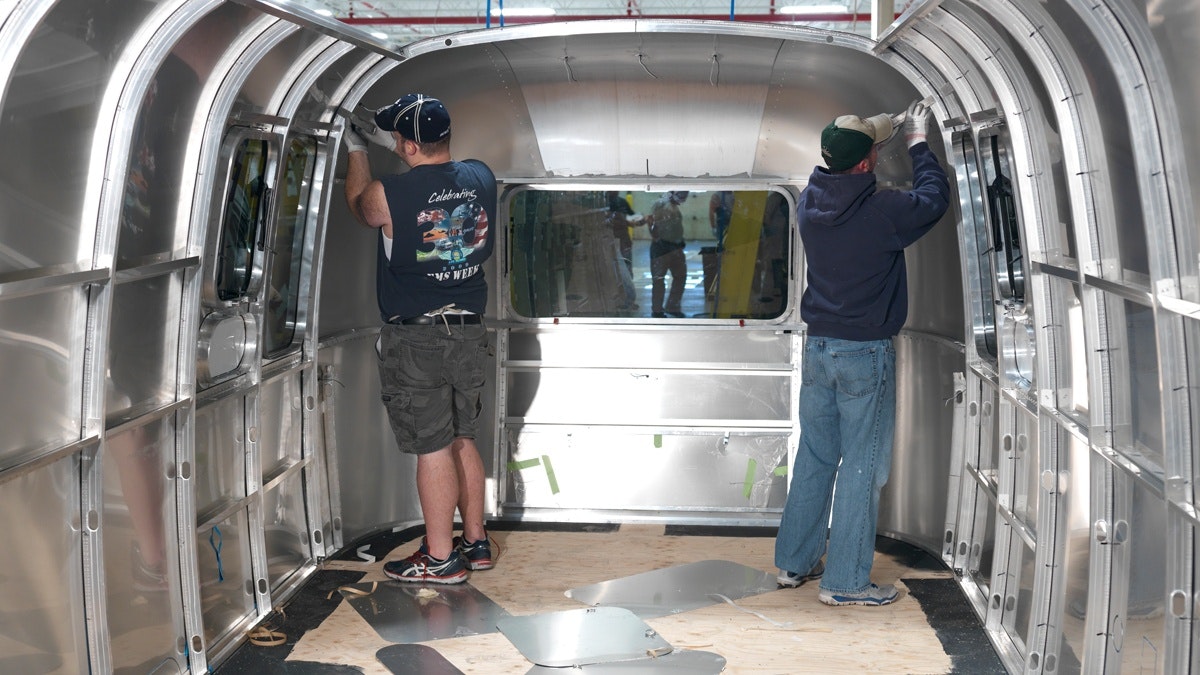 Quality that lasts for generations
Airstream travel trailers from the 1930s are still on the road today. How? Because we build our products the right way – not the easy way.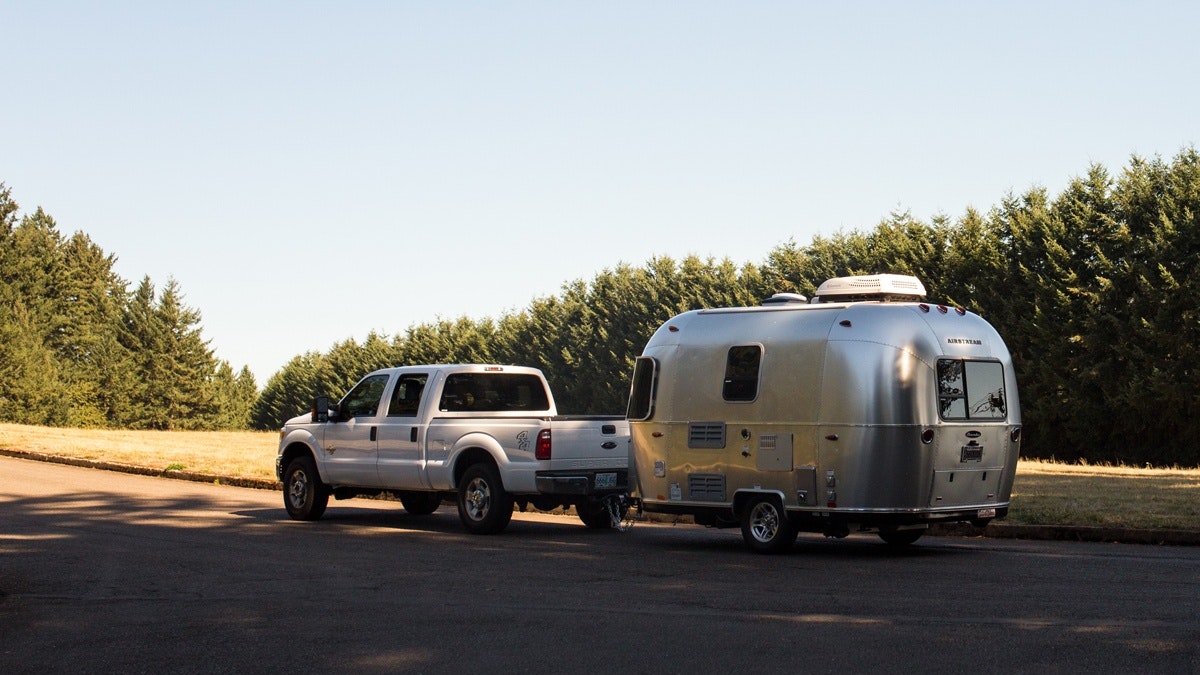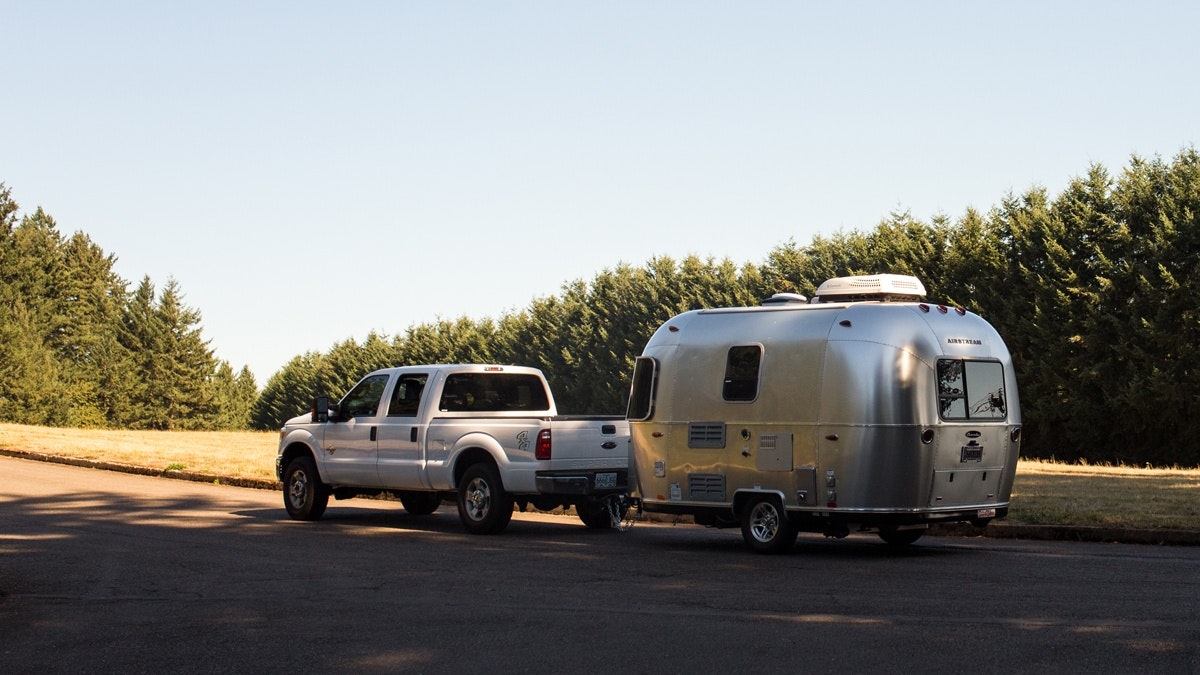 What is an Airstream Bambi?
We apply the "Bambi" nickname to all single-axle Airstream travel trailers. They're light, easy-to-tow, and perfect for your first foray into Airstreaming.
Sport Spotlight: Tour all the key features of the Sport, inside and out
Easy Towing: CEO Bob Wheeler talks about why you can feel comfortable behind the wheel with an Airstream in tow
The Sport Experience: What if, even for a few days, you broke away from it all?