Airstream made big news earlier this year when it moved production of its iconic Airstream travel trailers to a new, larger facility. Nearly three times the size of the previous space, Airstream's new travel trailer production facility is also the industry's largest in terms of square footage.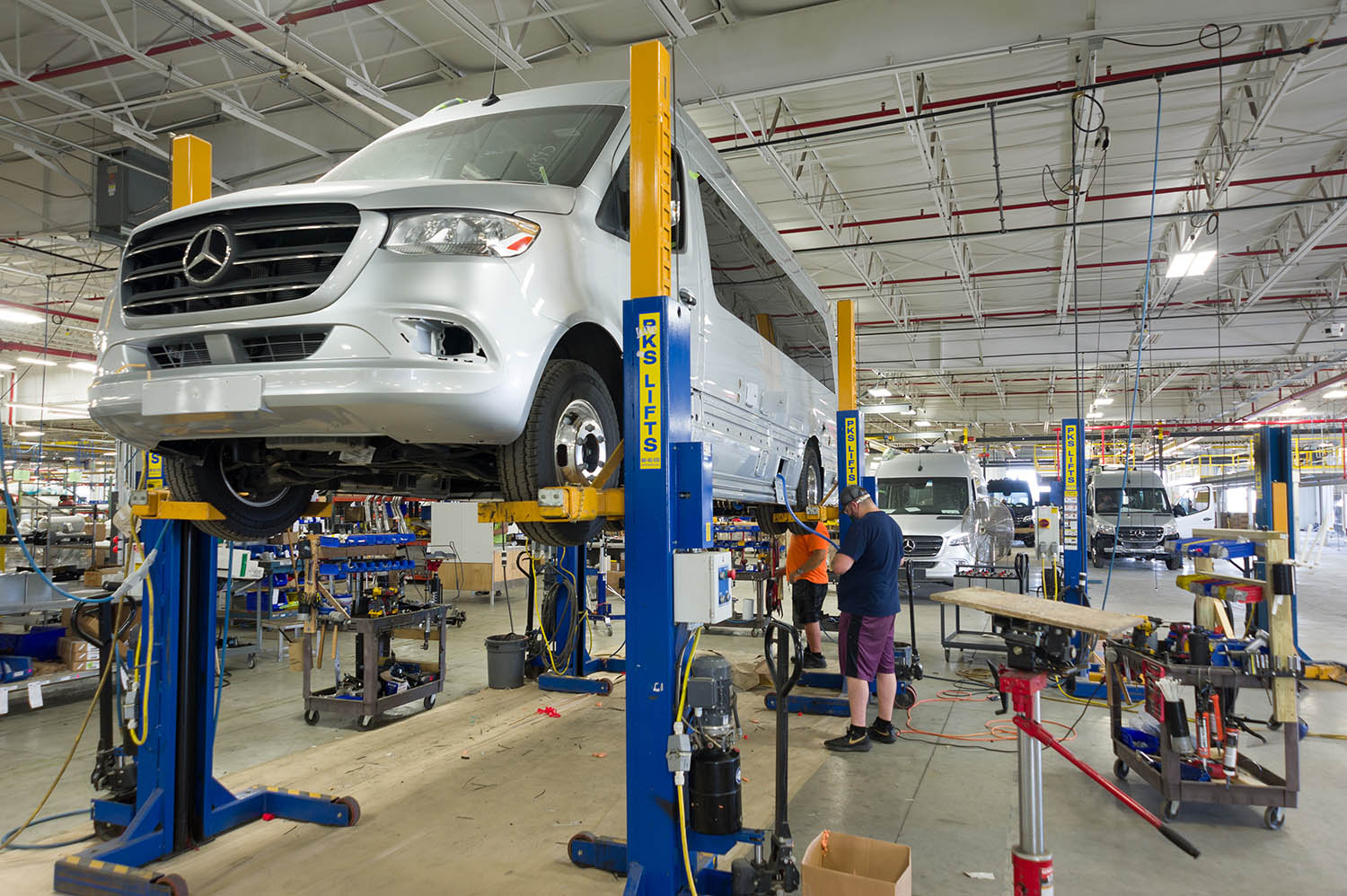 More Space for the Road Ahead
Lost in the hubbub surrounding this historic move into a new home was the future plan for the "old" travel trailer plant. On June 29, Airstream's touring coach production moved from their modest facilities across Jackson Center's Main Street into the vacated former travel trailer production building. The new home of Airstream touring coach production is expected to be one of the largest dedicated Class B/B+ production facilities in the industry. With more space to work and store materials, the move allows Airstream to bring greater focus to innovation, add new tools and technology as they become available, and continue pushing the market for motorized RVs in the US. 
"The market for Class B motorhomes has been small but growing strongly for years, and a lot of that is driven by the success of the Airstream Interstate," says Airstream President & CEO Bob Wheeler. "We've made intentional style choices in our motorized units – from the sleek, private-jet experience on the interior to the lack of graphics on the exterior – that have spread into the rest of the industry. The move to a larger facility allows us to continue innovating and creating products that meet customer expectations for quality and performance."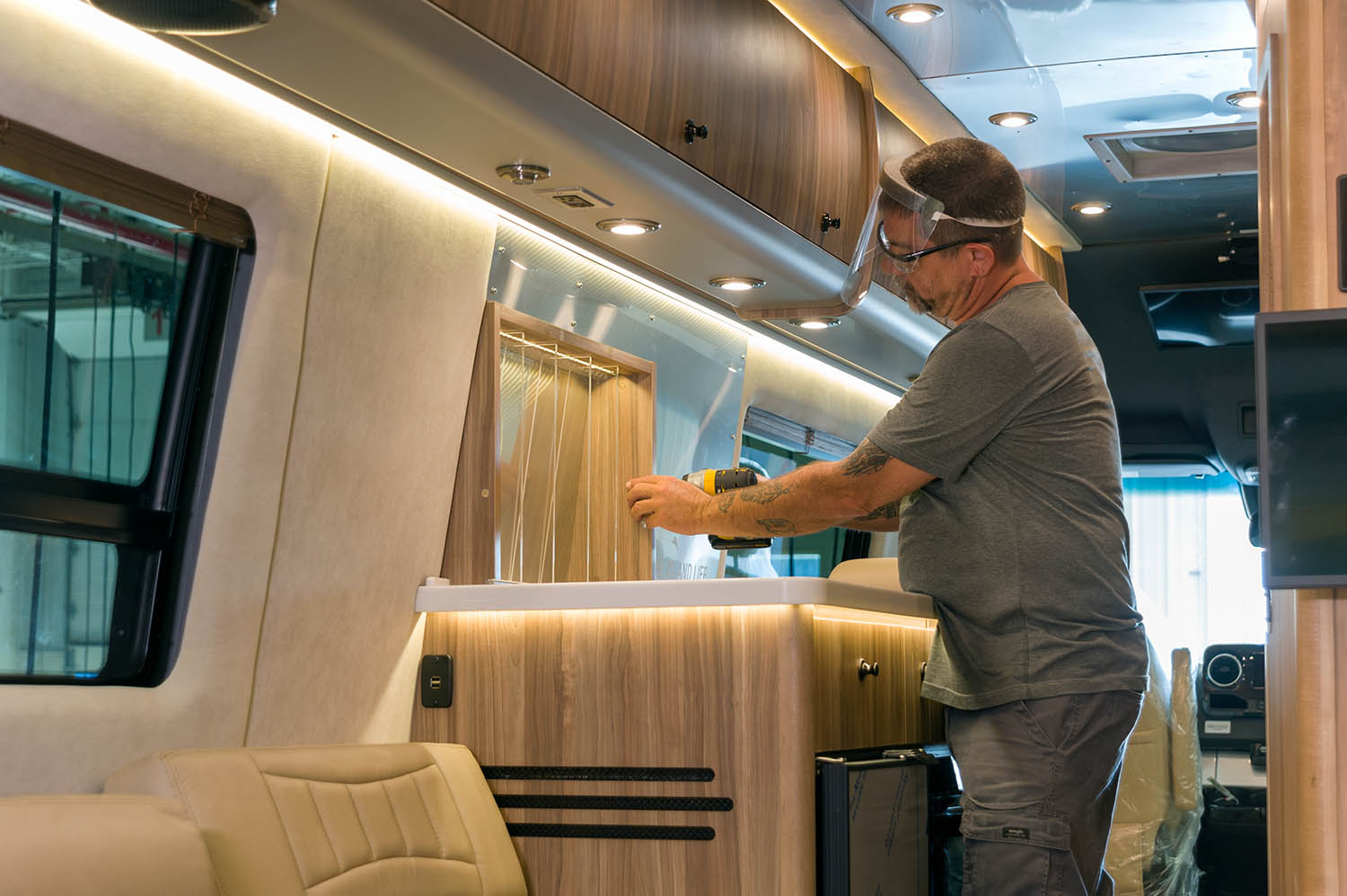 Room to Grow
The new space will expand production capabilities for Airstream's Best-In-Class Interstate line of touring coaches, as well as the spare-no-amenity Atlas. Not only will there be more space for Airstream production associates to perfect the fine art of handmade motorized RV craftsmanship, but also more space to innovate and develop future touring coach offerings.
"It goes to show that Airstream feels quite bullish about our motorized lines," says Airstream VP of Sales Justin Humphreys. "The B-Van segment is the largest segment of the European market, but the popularity is really growing in the US. I like to call these units the "Swiss Army Knife of RVs." They can be your daily driver, hobby support vehicles, a great tool for professionals who travel – and a really beautiful RV that can go anywhere."
Efficiency and Craftsmanship 
Previously, Airstream's touring coach production was spread across a collage of buildings, several of which housed the company's original offices when Wally Byam set up his eastern headquarters in Jackson Center, Ohio in 1952. The move consolidates all touring coach production under one roof (except some pieces of the Atlas puzzle, which will move in Phase 2 this winter), eliminating wasted time, energy, and efforts. Chiefly among improvements to the workflow is creating an in-house warehouse for material storage. Rather than move pallets of supplies from one building to another and across the street several times a day, much of the materials will be housed under one roof where they can be kitted and moved to production stations. Everything will be on hand and easy to access. Not only is this more efficient, but it's safer too as many products will be tugged on lifts by hand rather than moved by forklift.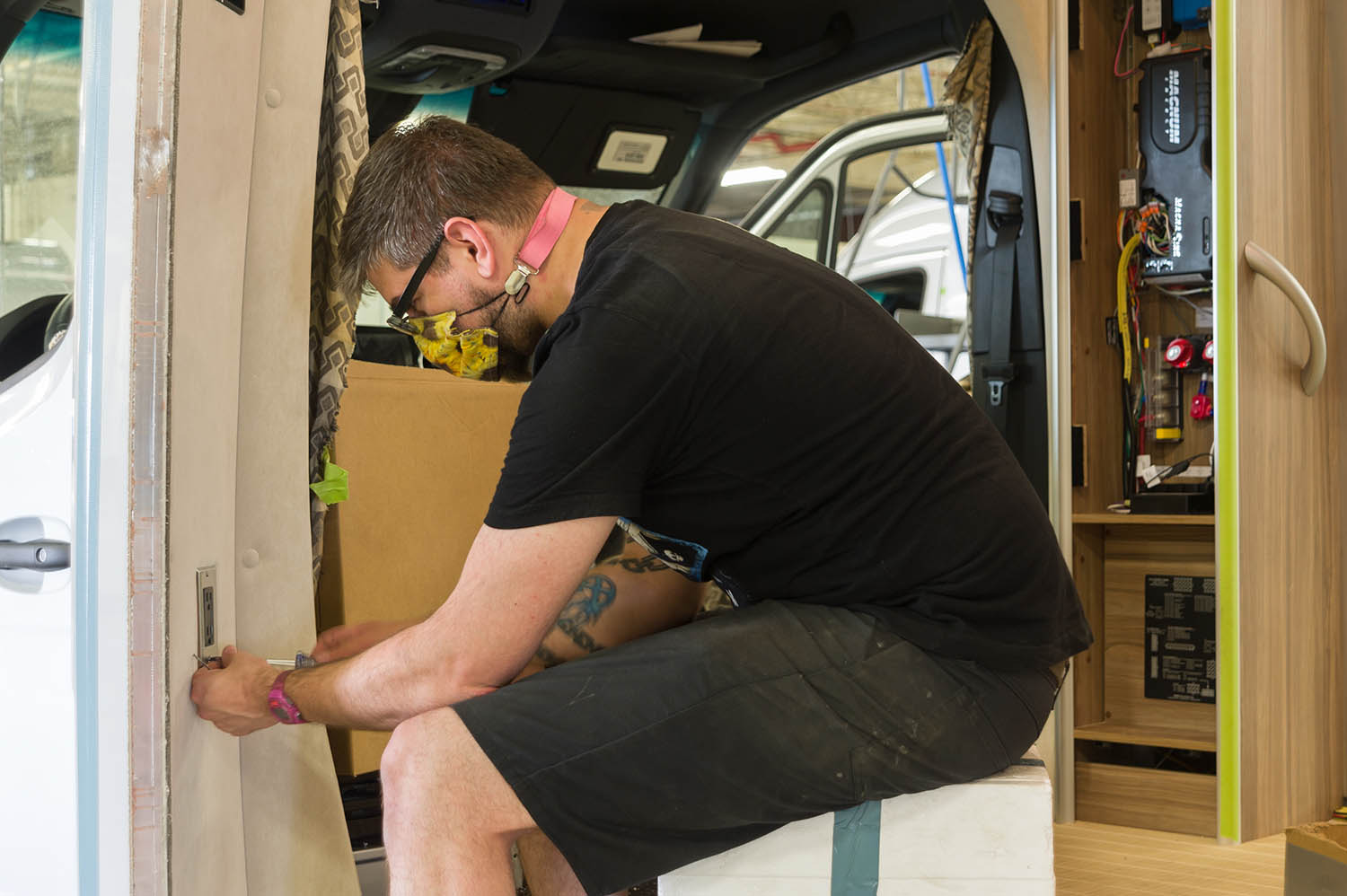 While production rates will likely increase, efficiency is only part of the equation. More space to work means fewer injuries and more comfortable working conditions. Airstream also expects to add jobs as production rates increase. Most of all, the move into a larger facility gives Airstream room to grow as the market for B-Vans increases, bringing greater focus to quality, craftsmanship, and hand-made production.
Learn more about our motorized RV product selection.