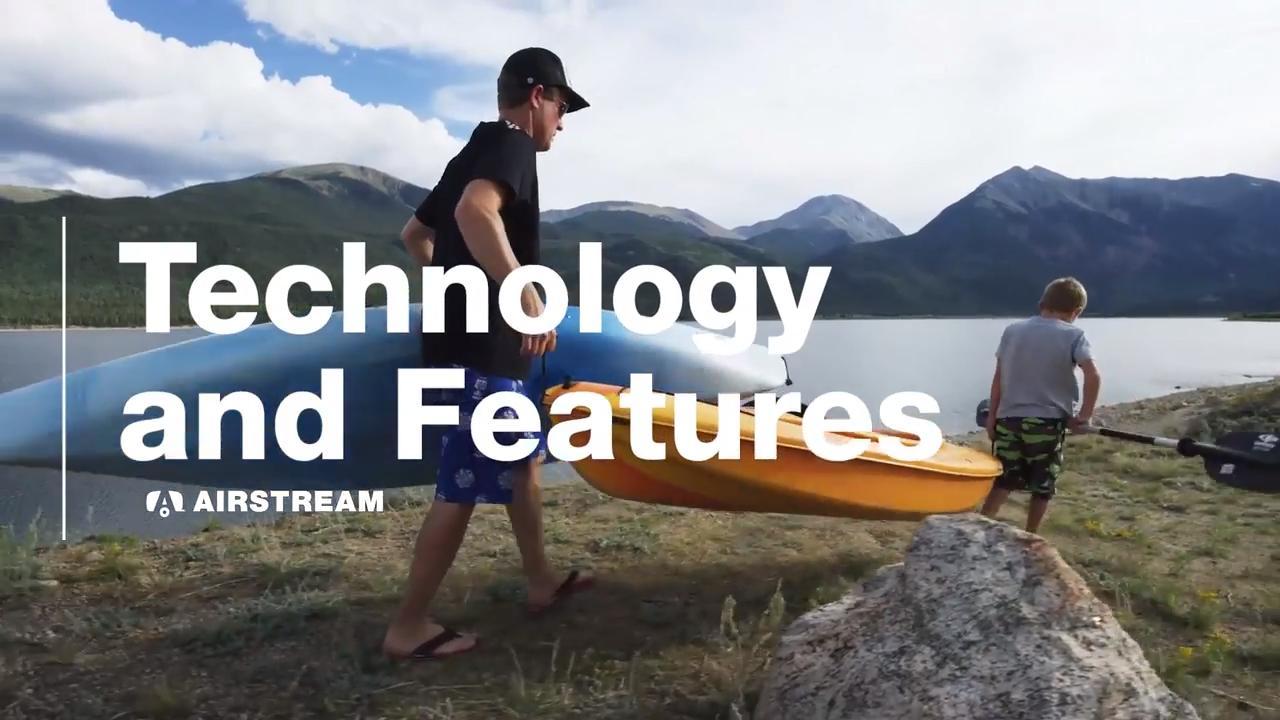 Technology
Each travel trailer has modern technology built right into the most convenient places possible - and that includes six USB ports for all of your devices (DC 5V 2.1 amp). The lockable technology compartment has two USB ports to charge your mobile devices securely, the pop-up charging dock in the counter has two USB ports, and there are also two USB ports located near the back of the trailer.
Creature Comforts
There are plenty of amenities to help voyagers stay off the grid for longer. The heated tanks keep things working in cold environments, an extra battery compartment, and a solar pre-wire kit for renewable power.
To keep it comfortable inside whether you're in the desert or the mountains, you have all the air conditioning, heating, and water heating you need on board.
It's the perfect balance of going out there and connecting with the Earth, while still having all the devices and technology you're used to when you need them. The Basecamp makes even the most rugged adventures that much more enjoyable.
To learn more about the Basecamp and all it can do, access the product brochure.
---
This is one in a series of blog posts introducing the all-new Airstream Basecamp travel trailer. To learn more about the Basecamp, click the button below to see the full selection.