Your Airstream combines the best of what your home and your vehicle have to offer. Mobile, comfortable, and built to last, your Airstream is a home on wheels that's ready for any adventure. But like your home and your vehicle, an Airstream is a complicated combination of parts and systems working together. Like your home, your Airstream has plumbing, gas lines, electrical systems, fans, air conditioning, and more. In common with your vehicle your Airstream has a chassis, axles, wheels, and tires. 
For new owners and seasoned veterans alike, there are always questions that will stump you and situations that will leave you scratching your head.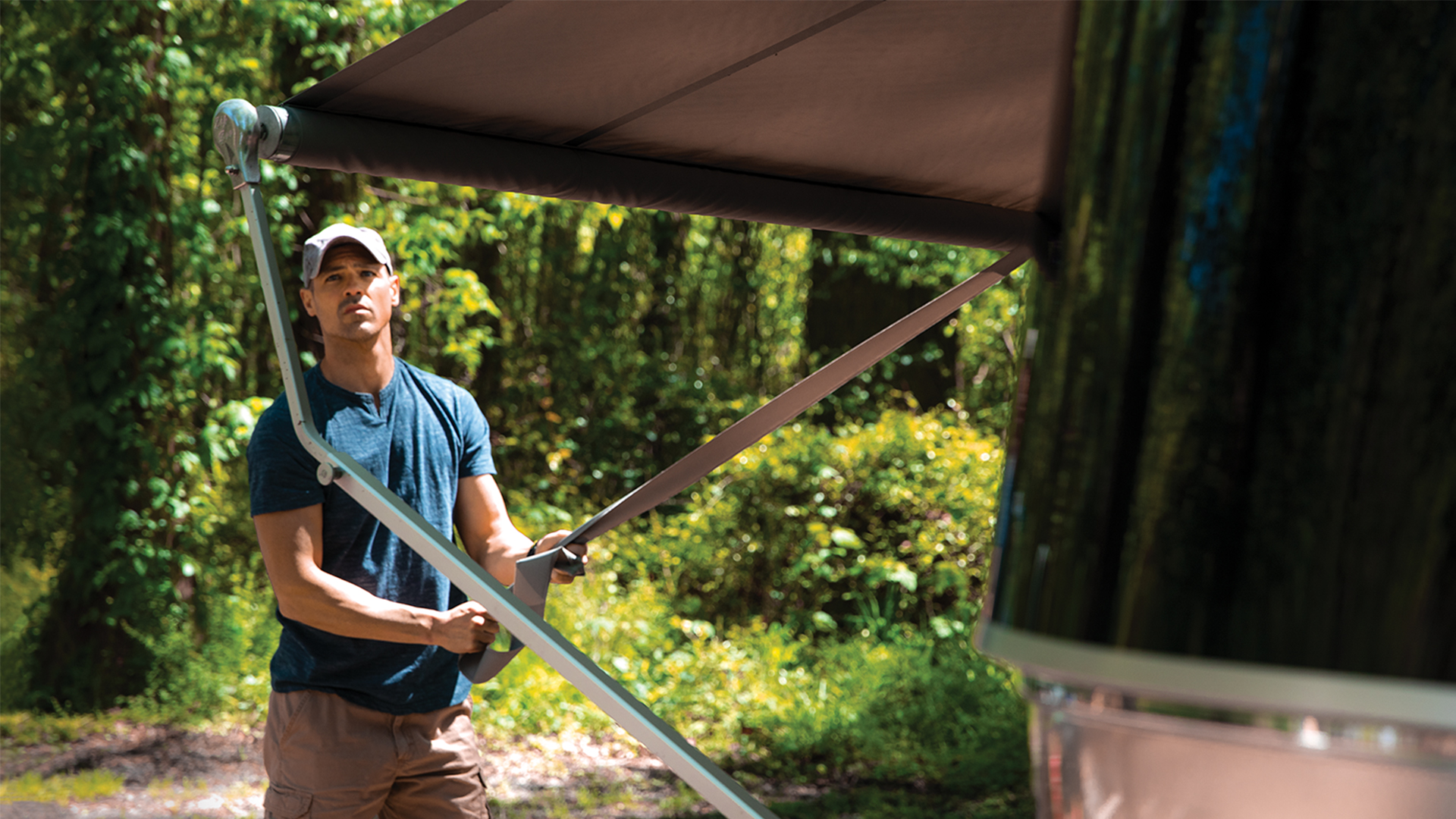 Luckily, Airstream offers a variety of resources to help you find answers. From common to the obscure, the Airstream Knowledge Base puts the guidance you need right at your fingertips.
Search for Answers
Powered by decades of experience building and servicing Airstream travel trailers and touring coaches, the Airstream Knowledge Base is a repository of information, recommendations, techniques, and answers. Easily searchable by simply typing your question into the search field, the Airstream Knowledge Base uses powerful AI to autofill suggested results as you type and compile a list of articles related to your query. 
The autofill technology is also a great way to learn more about your Airstream and find answers to questions you didn't even know you had. From how to keep batteries charged to winterizing your RV, search the Knowledge Base for the answers you need – drawn from nearly 90 years of experience and the most common questions we get from owners every day.
Browse the Database
If you don't have a specific question, you can browse the Knowledge Base by dipping into categories. Located below the search field are five categories: Travel Trailer, Touring Coach, Online Store, Apps and Technology, and General. Clicking on any of these categories takes you a focused Frequently Asked Question page conveniently organized by sub categories. From towing to plumbing to electrical systems and appliances, it's easy to browse the Knowledge Base and familiarize yourself with everything from helpful solutions to tried and true techniques and do-it-yourself maintenance.
Create an Account
One of the best things about the Airstream Knowledge Base is the ability to follow articles, track responses, learn from other Airstreamers and contribute your own experience to the conversation. Simply create an account by clicking "Sign In" and then select the Sign Up link. You'll be directed to type your name and email address, and then verify your account by clicking through from an email confirmation. The process takes minutes, but the benefits will last a lifetime.  
After registering, you'll be able to Follow articles of interest and get notifications when new information and comments are added. You can also comment on articles with helpful tips and expertise drawn from your own experience camping, towing, and traveling in an Airstream. You can track articles you've followed and your contributions from the My Activities page, accessible from the menu under Your Profile.
Can't Find What You're Looking for? Submit a Request.
We encourage you to search the Knowledge Base first when you have a question. It's filled with answers to many of our most frequently asked questions. In the event that you can't find answers to your questions by searching, the next step is to submit a request. After you create an account you'll find a link to Submit a Request. If applicable to your question, have your Vehicle Type, Model, and VIN ready. Select the type of issue you're having from the drop-down box (or the department you'd like to contact), and use the Description box to outline your question and help us understand what you're facing. Finally, there's a section to add photos or other pertinent document files. 
After you've submitted your request, a support ticket will be automatically generated and linked to your account. Our professional customer service team will review your request and respond via email to help begin resolving your issue. 
If you'd rather not create a Support Ticket, another great way to get a quick response to your issue is to use Airstream's Support Widget. Accessible from any page within our Customer Support Hub, the blue Support button allows you to type your question into the text field and get options for the top results. If you're not seeing your topic in those results, simply click "Leave us a message" and you'll get the choice to create a custom message and even attach photos for reference. It's fast, easy, and may help you get resolution in short order. 
Good ol' Email Works Too
While there are many benefits to creating an account and submitting a support ticket through the Knowledge Base, a simple email will suffice as well. Email your questions directly to [email protected] and include as much information as you can about you and your vehicle – model, year, name, address, a phone number or other best contact information, along with details about your issue and the solutions you may have already explored. Feel free to save that email address to your contact list as "Airstream Support" so you can easily get ahold of us in the future.
Our system will automatically generate a support ticket for our team, and a customer service representative will reach out with helpful suggestions. In no time you'll be ready for your next adventure – and more prepared than ever to face whatever situations may arise down the road.  
No matter how you get in touch with Airstream Customer Service, our Knowledge Base is your first stop for answers, guidance, and solutions.