There are lots of reasons to explore a smaller travel trailer like the Airstream Sport. For some it's about trading the bulk of a large truck or SUV in favor of a smaller tow vehicle. Others prefer the maneuverability and flexibility in tight campsites. For many, a smaller travel trailer like the Sport means less stuff and more experiences.
Whatever draws you to the Airstream Sport, you're part of a group of Airstream enthusiasts who want a travel trailer with a smaller footprint that doesn't sacrifice any of the comforts of home. Today, smaller travel trailers are more popular than ever. They're easy to tow, easy to park, and easy on the wallet at the gas pump. And with two feature-filled floor plans ranging from 16 to 22 feet, the Airstream Sport delivers everything you expect from an Airstream – including that classic, instantly recognizable riveted aluminum look.
While it may be short in stature, the Airstream Sport isn't short on amenities and performance. Two décor options allow you to pick the interior look that's right for you, and an abundance of USB ports keep your devices charged up so you're always connected. The 22-foot Sport has a front bed and a spacious bathroom with a stand-alone shower, while the 16-foot Sport offers a rear bed and a shower with a pass-through shower head so you can clean off gear (or sandy feet before you come inside). Both floor plans comfortably sleep four people.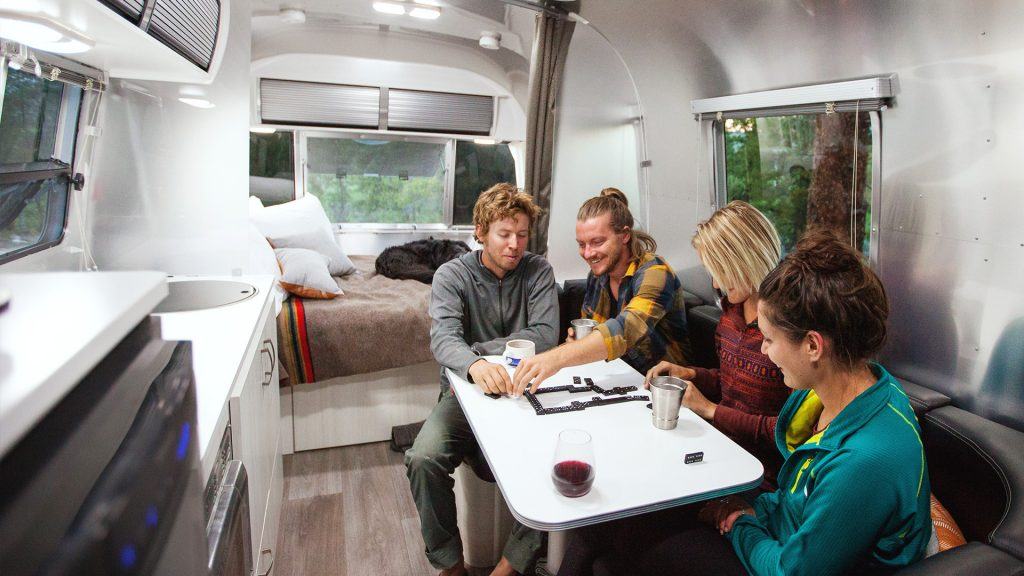 Like all Airstream travel trailers, the Sport is hand-crafted and made to last. It also offers the Nev-R-Adjust Brakes® and torsion axle suspension found on all Airstream travel trailers. The sleek, modern Airstream design will not only stand the test of time, but its semi-monocoque aluminum shell also increases fuel efficiency.
The story of the Sport began in the 1960s, when Airstream founder Wally Byam developed a 16-foot trailer and took it on the epic Capetown to Cairo caravan. Its lightweight, compact design made it easier to navigate the muddy, rutted, twisting and turning roads of Africa, and Wally took the opportunity to road test his newest travel trailer and send copious notes back to Airstream HQ about how to refine and perfect the design. On the trip, Wally learned about a miniature deer revered by the Angolan locals for its strength and sure-footedness. The creatures was called "O'Mbambi" in the Umbundu dialect of the Bantu language, and that inspired Wally to call his agile little 16-foot trailer "Bambi."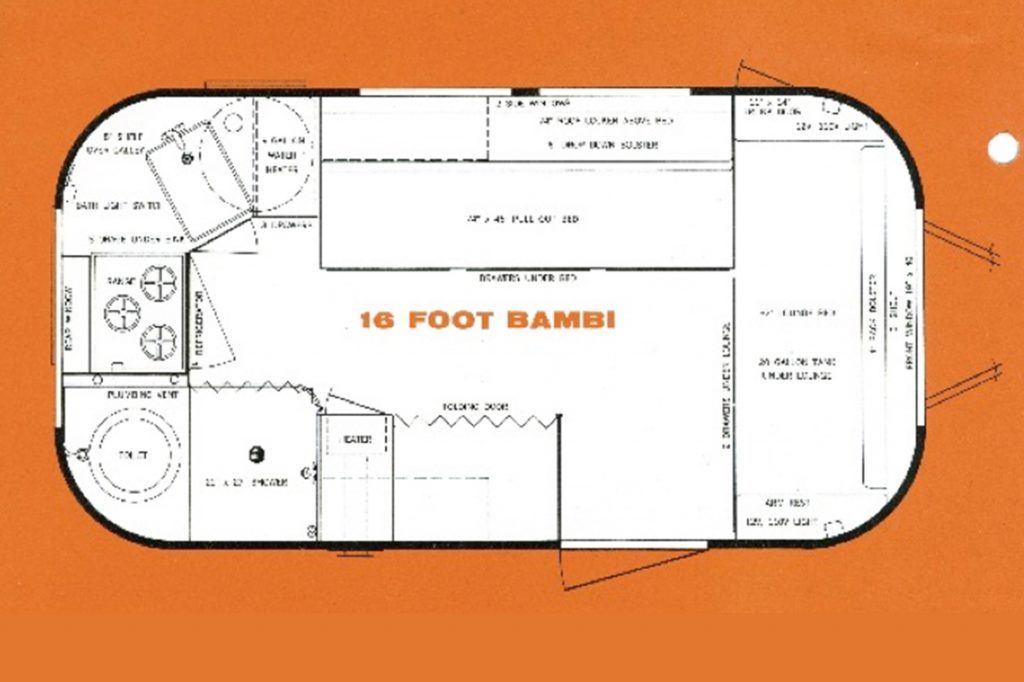 In honor of this important development in Airstream history, today Airstream applies the Bambi name to all single-axle travel trailers – including the Sport. Former Airstream Director of Sales C.H. Manchester really said it best in a letter to Airstream dealers in 1961: "Bambi means speed. Bambi means stamina…and, most important of all, Bambi means full Airstream quality, engineered and proportioned and thoroughly travel-tested."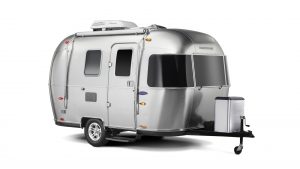 Learn even more about Sport in the brochure