Sometime after World War II, Airstream founder Wally Byam committed his personal code of ethics to paper. The resulting creed is a poetic document that has guided Airstream's business philosophy to this day. Part business sense, part ode to the joy of travel, it's also a document that seeks to bring out the best in us through goodwill, communication, and understanding.  
These are uncertain times and it can be hard to get simple answers to difficult questions. When it comes to your Airstream, answers to many questions you might have are easily accessible through a variety of online resources. We also have created resources to help you connect with other Airstreamers, share your experiences, and keep alive Wally Byam's promise of stirring the venturesome spirit. 
Read on for more information about how to stay connected, get answers, and get the most out of your Airstream experience. 
Airstream Knowledge Base
Search for answers to our most commonly asked questions about Airstream travel trailers, touring coaches, apps, and general FAQs. Whether you're a new owner or a seasoned Airstreamer, there's a wealth of information just a click away. 
Airstream Customer Support 
Not finding what you're looking for in the Airstream Knowledge Base? Our support team is standing by to assist. Simply create a support ticket by entering information about yourself and your Airstream (having your VIN number on hand is helpful) and an Airstream specialist will contact you as soon as possible to help remedy the situation. 
Social Media Channels
Airstream maintains a dedicated social media team that monitors and engages with owners and fans on Instagram, Facebook, Twitter, and Pinterest. Our team monitors every comment posted and they're happy to field questions and connect you with the right department. 
We're on YouTube
From how-to videos to product spotlights and travel inspiration, Airstream's YouTube channel is full of video content to keep you busy, inspire your next adventure, and answer many of the commonly asked questions we get. Peek inside new Airstream models, learn how to empty the black tank, and visit some of our favorite destinations across the country. 
Airstream Dealerships
Buying a new Airstream is a big decision. It can take weeks and months – even years – of research, dreaming, planning, and saving to turn your Airstream travel dreams into a reality. When you're ready to purchase – or simply have questions about a particular model – your local dealer is ready to assist. Find your nearest dealer with our Dealer Locator tool and use our "Contact Dealer" feature to send direct messages to any Airstream dealer in the country. 
#VirtualCampfire Initiative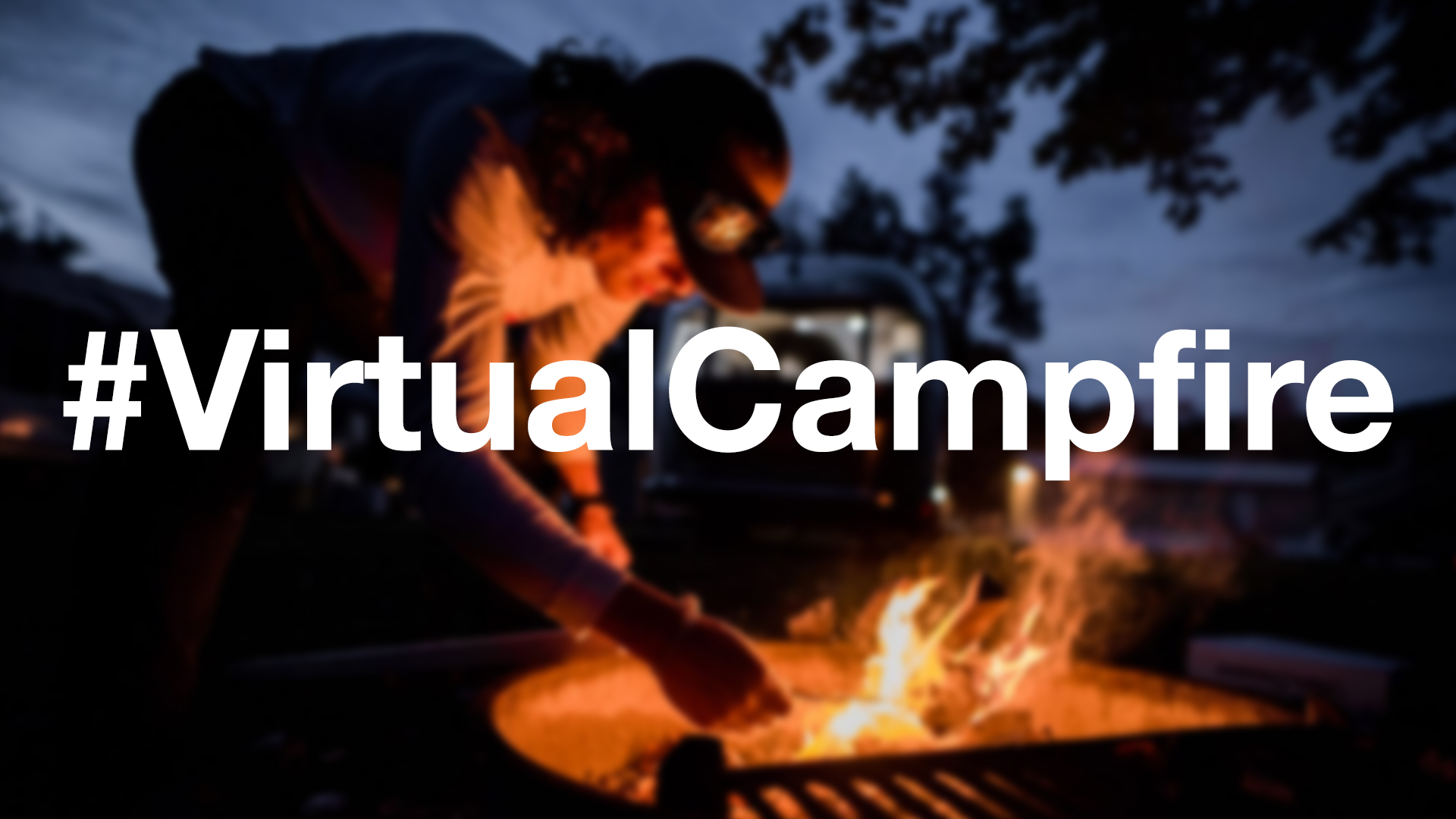 The Airstream community is a tightly-knit bunch bound by their love of the world's most iconic travel trailers. They understand the power of community, and we've tapped that community to share stories, memories, advice, and bucket list destinations in our #VirtualCampfire on social media. While many of us are cooped up inside, the #VirtualCampfire is a great way to get some perspective. 
Curated Playlists on Spotify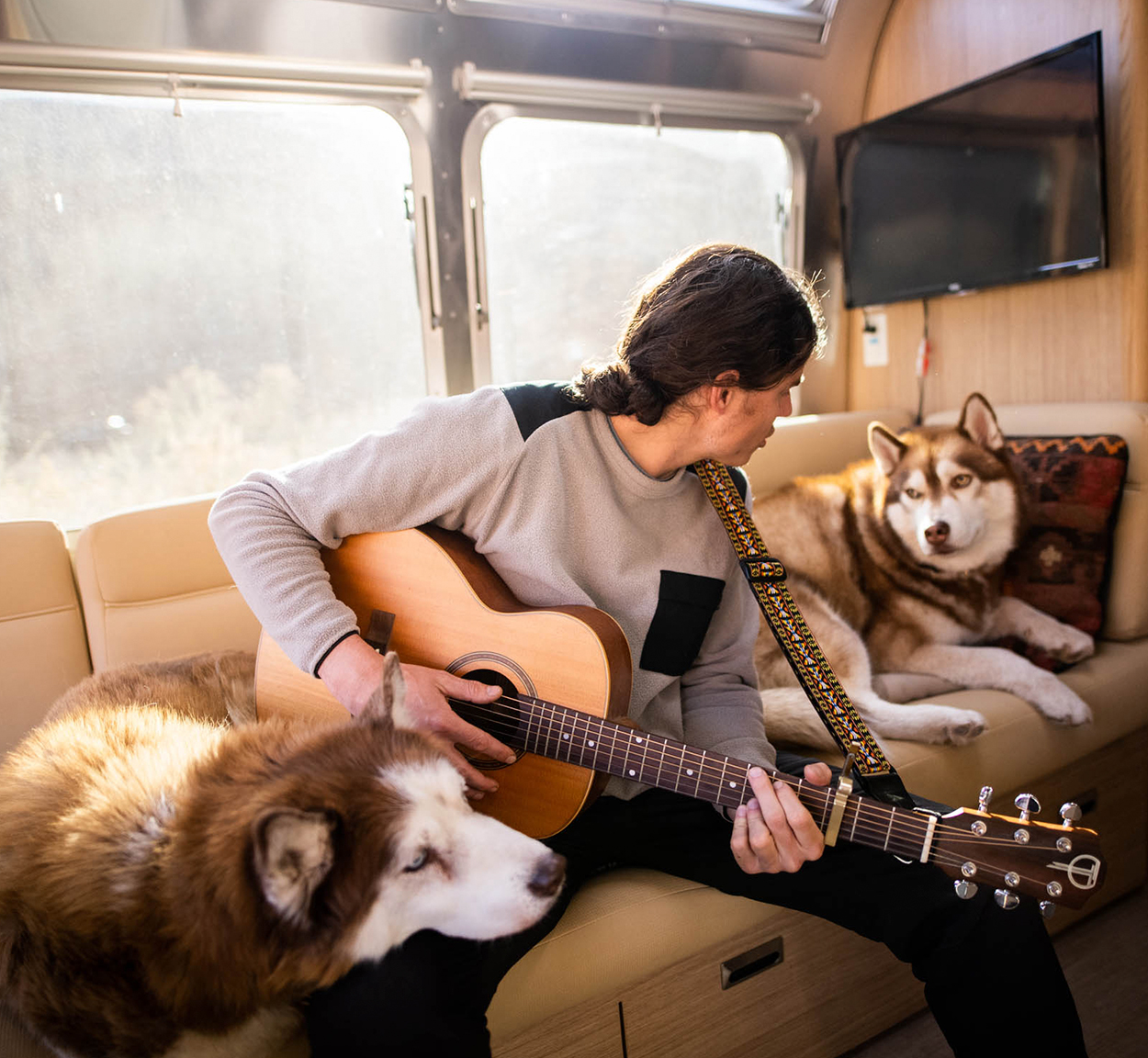 Music colors our memories and soundtracks our lives, and Airstream's curated Spotify playlists provide dozens of hours of music for any occasions. Dial up Airstream on Spotify and dream of your next road trip, discover new bands, and kick back and relax. 
While many things are uncertain right now, what is certain is that Airstream is ready to assist you with resources to help answer your most pressing questions and inspiration to fuel your travel dreams. Our goal is to keep you informed with as much up to date information as possible.
Subscribe to get monthly Airstream email newsletters for our most recent updates.