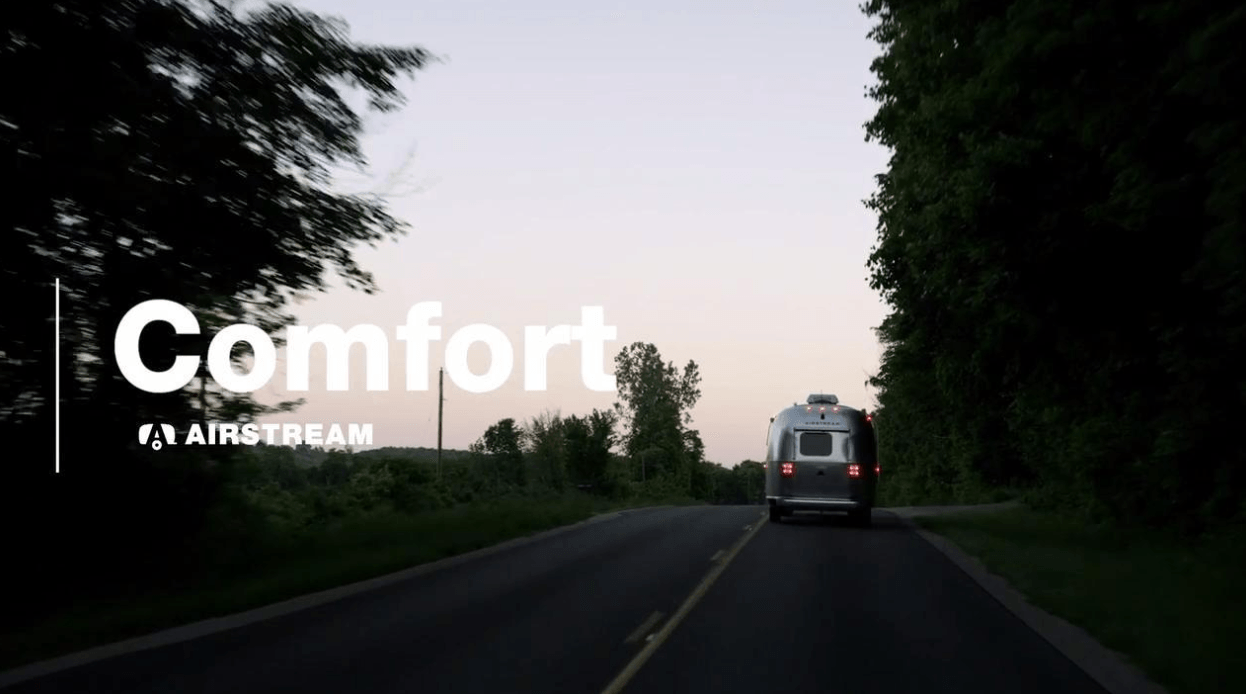 Airstream travel trailers are designed to help you have an adventure – to function as a springboard for your outdoor activities, whether it's backpacking, hiking, or kayaking. But when you come back to the trailer at the end of the night, you want comfort, a way to recover from the day's exertions and feel safe and secure.
As such, Airstream travel trailers include memory foam mattresses to help you get a great night's sleep, and UltraLeather seating surfaces so you can watch a movie or have dinner in comfort. The windows we include in order to bring in as much natural light as possible to create a great outdoor-in environment. The systems we include - whether it's entertainment systems for music, Blu-ray, or Bluetooth connectivity - it's all a way to recharge your batteries and reset yourself for the next day's adventure.
Learn more about everything Airstream has to offer. Take a look at the full range of travel trailers right here, and use the Choose Your Own tool to find out which one's perfect for you.
Want even deeper detail into the process that goes into building an Airstream and keeping it on the road for decades? Download our A Lifetime of Adventure Guide and learn about the quality that goes into each and every one of our travel trailers.
---
This article is one part of a video series about Airstream Travel Trailers. To read additional entries and watch more videos, click one of these links:
Part 01: Beautiful Models, Inside and Out
Part 02: 350 Hours of Craftsmanship, Decades of Experience
Part 03: Quality Materials to Last a Lifetime
Part 04: Daily Adventures, Nightly Comforts — Currently Reading