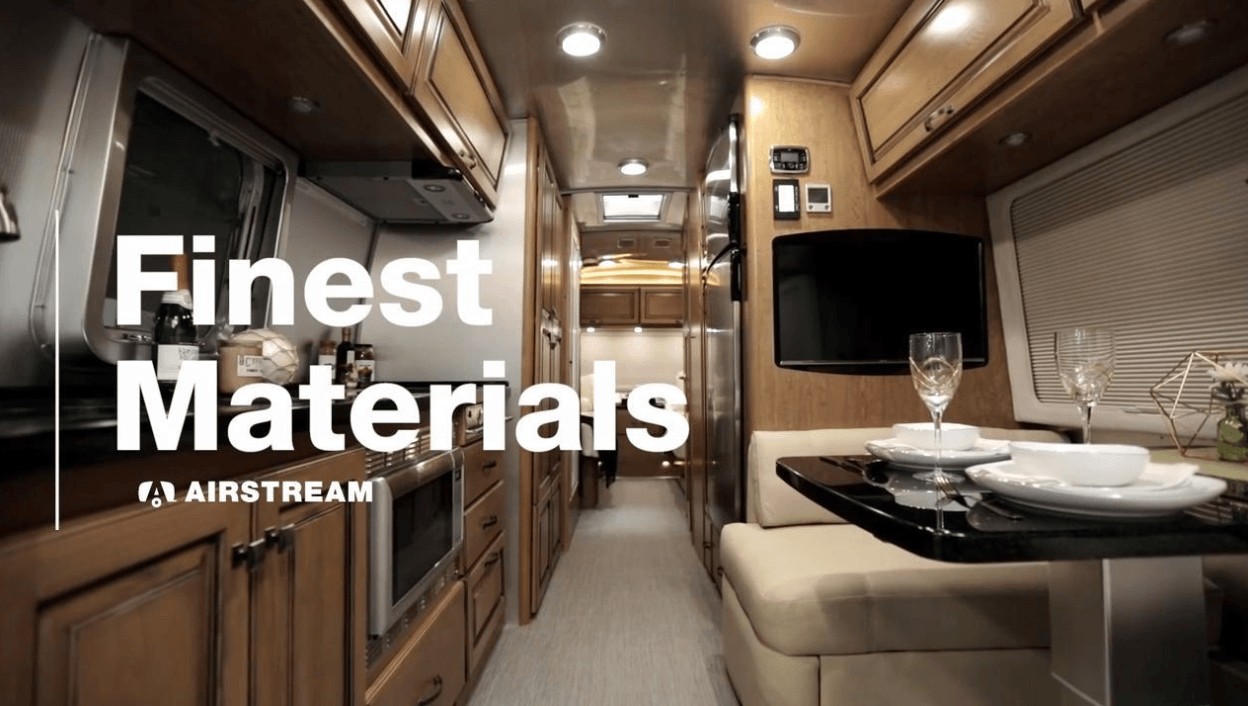 Airstream is very careful about the materials selected to put into Airstream travel trailers. Of course, this starts with the iconic aluminum shell, largely unchanged since the 1930s. But there's a reason Airstream chose aluminum: it's lightweight, it's durable, and it literally lasts forever.
Turning to the inside of the travel trailer, only the finest materials make the cut. It's not about creating a low price point, it's about creating the best experience for customers. Whether it's the marine-grade flooring, the UltraLeather seating surfaces, or the ¾ inch light ply cabinetry, it's beautiful, it's durable, it's structural, and it will last for decades to come.
Learn more about everything Airstream has to offer. Take a look at the full range of travel trailers right here, and use the Choose Your Own tool to find out which one's perfect for you.
Want even deeper detail into the process that goes into building an Airstream and keeping it on the road for decades? Download our A Lifetime of Adventure Guide and learn about the quality that goes into each and every one of our travel trailers.
---
This article is one part of a video series about Airstream Travel Trailers. To read additional entries and watch more videos, click one of these links:
Part 01: Beautiful Models, Inside and Out
Part 02: 350 Hours of Craftsmanship, Decades of Experience
Part 03: Quality Materials to Last a Lifetime — Currently Reading