Marisa Ragonesi's life is built on three pillars — helping others, serving her country, and following her adventurous heart.
She's an audiologist, a captain in the U.S. Army, a full-time Airstreamer, and a proud advocate for the LGBTQ community.
"I've got my Pride flags ready. I'm going to hang them all over my Airstream," says Marisa with a laugh. "My friends say I'm out of the closet and into the woods. And that feels really good."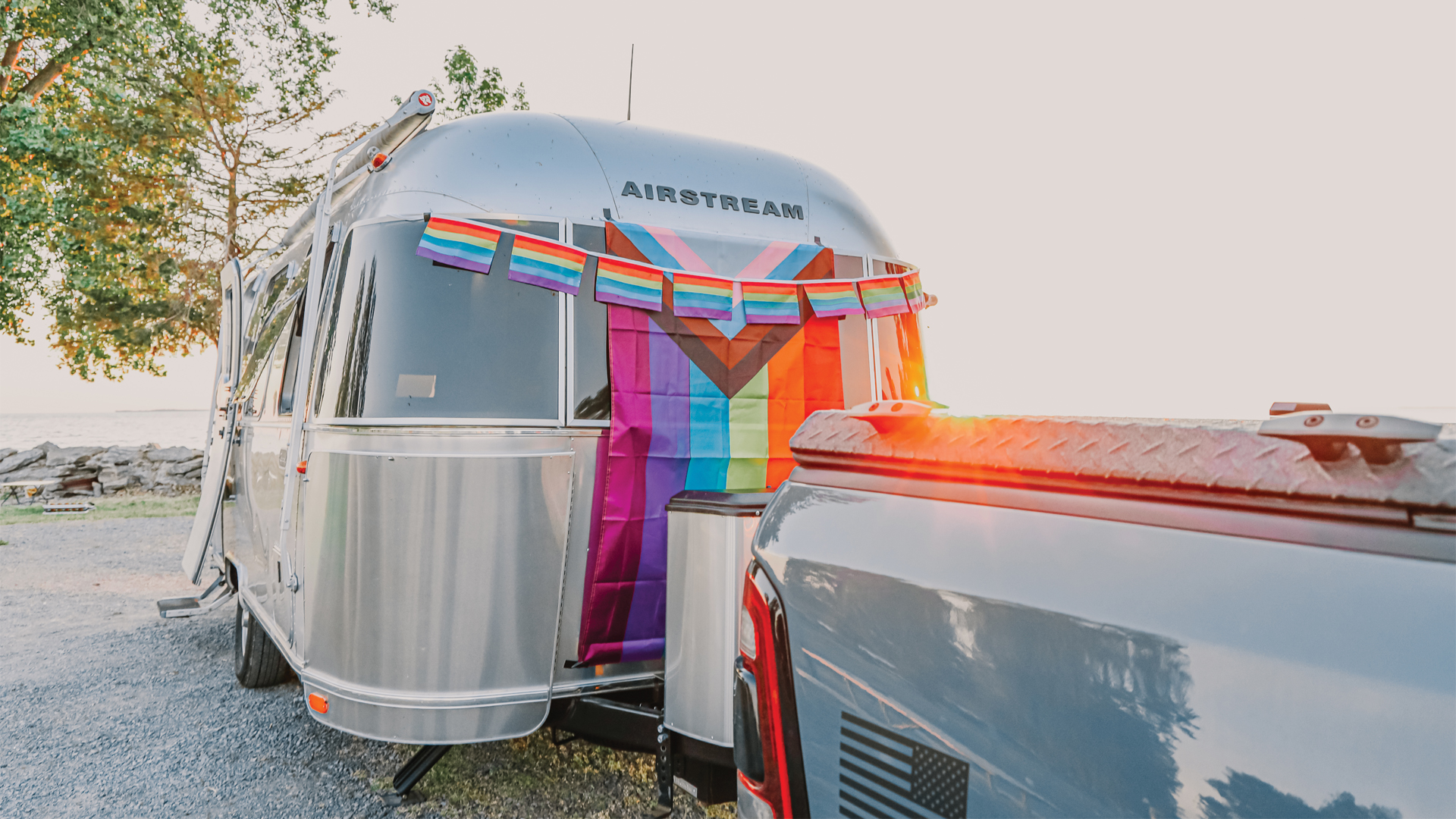 Her friends make that joke because Marisa wasn't always so outgoing and fearless. As a child and young woman, she struggled with terrible anxiety.
"It was extremely hard to leave my house," Marisa says of her younger self. "I couldn't go to sleepovers, even as a teenager. I'd call my parents at night from my friend's house saying, 'Hey, can I come home?' I could never be away from my family."
But as adulthood loomed, she realized she needed to get past this obstacle if she wanted to live life on her terms. So, she just started saying yes to new things, like attending grad school out of state, skydiving, joining the Army, and full-timing in her Airstream Caravel.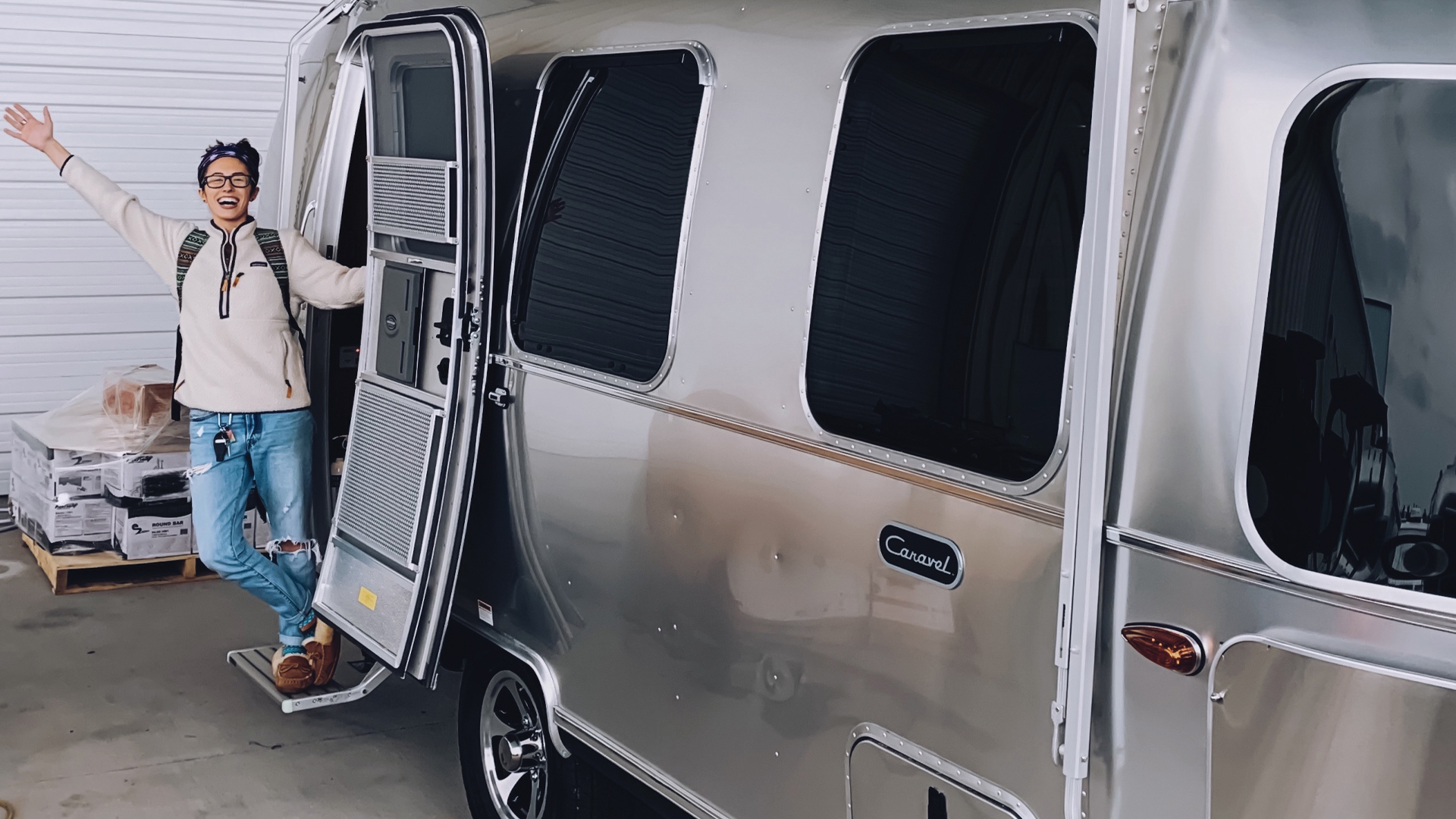 Marisa's Airstream adventure began in 2020 while she was assigned to an Army base outside Savannah, Georgia. Because she took delivery of her Caravel just days before the COVID lockdown began, her adventuring has been limited. Indeed, Marisa's most exciting trip to date was a meandering Fall journey from coastal Georgia to her new posting at Fort Drum, located in upstate New York near the St. Lawrence River, Lake Ontario and the Adirondack Mountains.
For most of the past year, Marisa has been staying at various campgrounds around the base, using her Caravel as both a respite from her hectic workdays and a jumping-off point to explore the region's natural beauty.
"Every month, I have a new campground that's about an hour from the base, either in Central New York or on the Northern Coast near Canada," says Marisa. "I try to find really secluded spots along the river spots to come home and just hang out and be on like a little vacation."
To date, Marisa has found her fellow campers to be friendly and welcoming.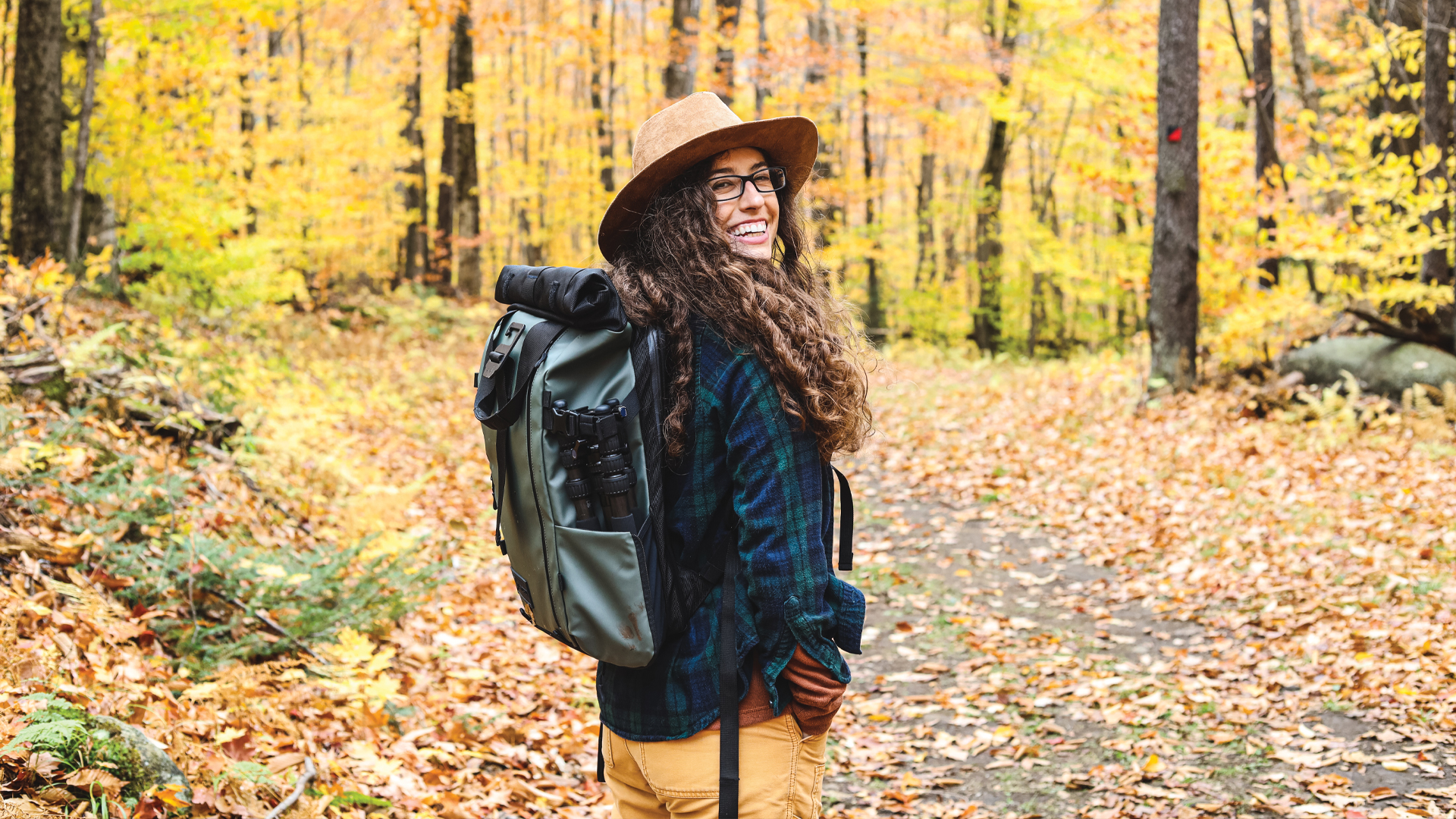 "I just don't think there's a lot of awareness of the LGBTQ community in the places I've stayed," says Marisa. "That may change when I put up all my flags next month. Maybe I'll have something more to report after Pride!"
Still, Marisa does wish her fellow campers would make fewer assumptions.
"When I camp with another woman, a lot of people think we're sisters," she says. "Sometimes I find that just the idea of two women camping is already like, 'Wait, what?' for a lot of people. Then when I camp with my brother, people assume we're husband and wife or boyfriend and girlfriend.
"It's up to you to learn about the people you meet in the campground and not make assumptions," she says. 
And people will be meeting Marisa in campgrounds for a long time. She has numerous options at the end of her Fort Drum assignment, including an overseas posting, teaching at United States Military Academy, or eventually leaving the Army. While Marisa hasn't made a decision, two factors will likely drive her choice: the desire to be closer to her girlfriend in California and her love of being outdoors in her Airstream. Whatever path she takes, Marisa intends to present her true self.
"I used to be shyer about being a member of the LGBTQ community, and now I want to be open about it. People need to see that. The only way we're going to become more inclusive is if people get to know each other and come to understand that we have more commonalities than differences."