Airstream has always celebrated our community's adventurous spirit. Lifestyle marketing initiatives like Live Riveted,  Endless Caravan and Leave It Beautiful are story-driven programs developed to spotlight the people and projects that remind us that the best of humanity is alive and well. As we head deeper into the summer, we're proud to announce the latest addition to this people-are-awesome lineup: The Airstream Artist-In-Residence Project.
Airstream's design is classic and timeless. Airstream trailers have immediate impact and leave a lasting impression – just like art. So we asked ourselves: What if we helped someone create their art? Artists, by their very nature, Live Riveted, with a kind of raw, vulnerable edge that empowers and inspires us to explore our own creative and emotional cores. And their creations Leave It Beautiful. How often do songs trigger a memory? Or perhaps a painting or photograph does the same? You remember the perfect road trip with your best friends or soulmate. So often we are at our collective best when accompanied or surrounded by art.
With these ideas in mind, we partnered with the historic Sweetwater Music Hall in Mill Valley, California (owned by the Grateful Dead's Bob Weir) to create a once-in-a-lifetime experience for a rising singer-songwriter. Following a long search that included nearly 50 amazing acts, we've found our artist.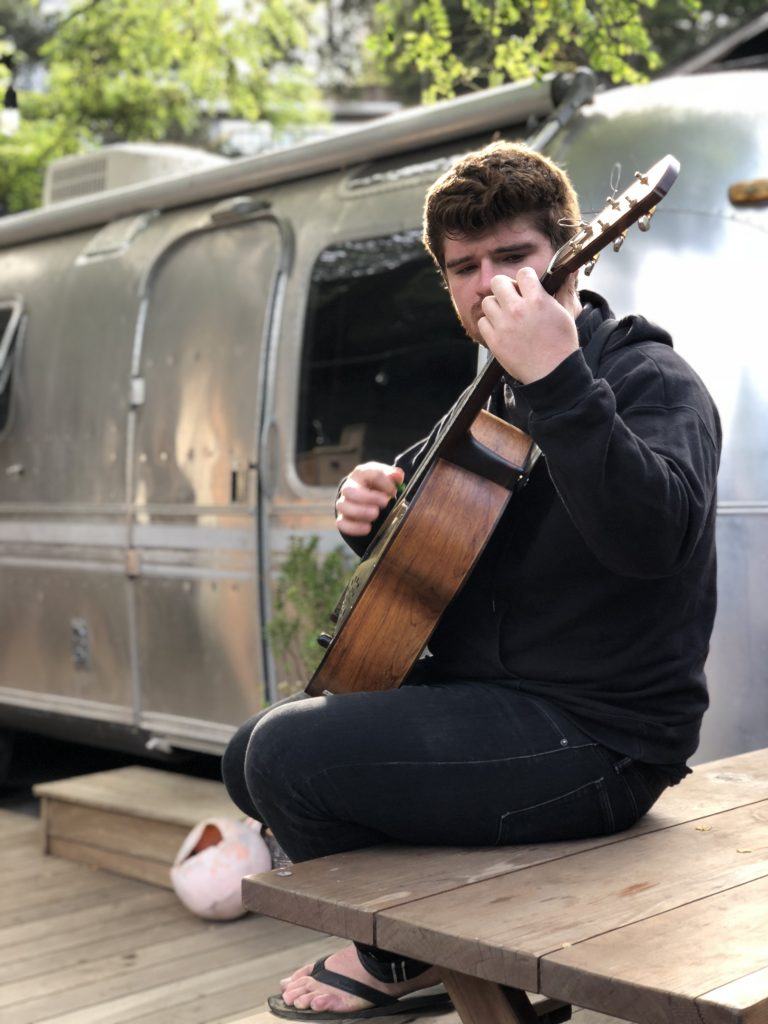 For the next three months, Marty O'Reilly will live and work on his craft in an Airstream AirBnB on Mt. Tamalpais, home to the breathtaking Muir Woods and just north of the Golden Gate Bridge. With the the February release of his latest album and a recently concluded tour that included nearly 50 dates in 60 days, Marty is ready to settle in and write. As he does, the Airstream community will get an inside look into his creative process. What goes into writing a song? How long does it take? How does an artist know when a song is done? Where does inspiration come from? How do songs reflect the emotional state of the artist?
"Typically, I have an idea for what I want the album to sound like," Marty told us over his black tea and beet salad at the Sweetwater. "This time, though, I may do it a little differently. This experience provides the opportunity to change things up." He added, "I'm setting up lots of meetings with different kinds of artists to see what they do and how they do it.n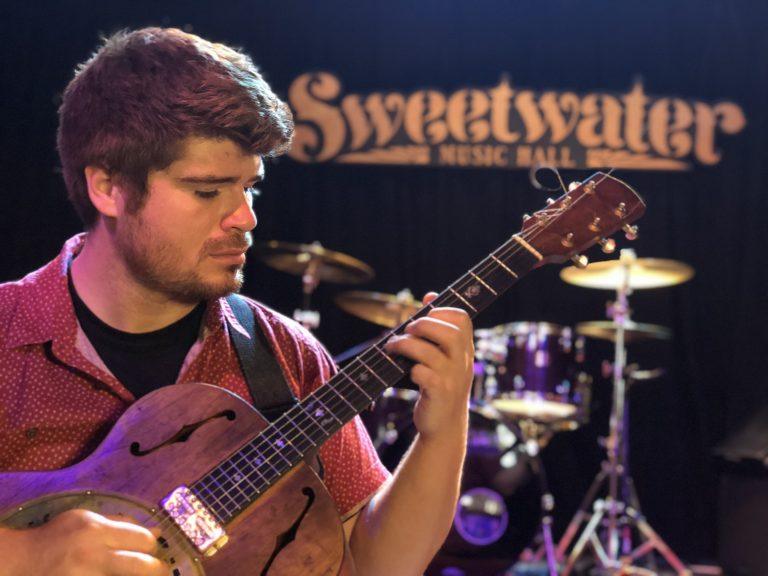 In addition to writing his album, Marty will have access to The Sweetwater to rehearse his music, as well as record in the landmark Panoramic Studios above Stinson Beach. Finally, Marty will play two shows presented by Airstream, the first on August 4th at The Sweetwater and the second on October 8th at Providence House in Austin, TX. More details to follow on both of those shows.
Following Marty's stint as the Airstream Artist-In-Residence, we will expand from both the Bay Area and singer-songwriters into other artistic pursuits: Painting, cooking, photography, sculpture and more.
"We've been talking about doing something like this for a long time," said Airstream CMO, Mollie Hansen. "Art and design are at Airstream's core. We're excited to see where this program goes and the beauty we can all help create and leave behind."