Her Way and the Highway is our email series celebrating the vibrant community of Airstreaming women. Featuring inspirational stories and expert advice from women who hitch up and hit the road, Her Way and the Highway comes straight to your inbox every week. This season, we're featuring stories from the inaugural officers of Stella's Sisters, an Airstream Club International intra-club for women who tow or travel solo. Subscribe and don't miss an episode
Charissa Wyatt has seen much of the world. She's visited 36 countries and lived in Germany for six years; in fact, her two children were born there.
So, in the midst of a divorce at age 59, Charissa anticipated continuing to travel, with her mom as her companion. But when her mother suddenly passed away, Charissa was faced with the choice of going alone or not going at all.
Of course, not going at all wasn't really an option. Charissa is fueled by her curiosity — she challenges herself to learn something new every year, from golf to calligraphy to composting. Her work as a trauma nurse in her 20s also taught her to make the most of every day. And she realized that there was still much to see in the continental United States.
"As my 59th birthday was approaching, I wanted to do something epic for my annual challenge," Charissa says. "A plan started to form to tour all the lower 48 states solo in an Airstream."
It would serve not only as her one new thing to learn that year, but also as a means to heal from a heavy dose of loss. The plan quickly became reality. 
"I decided that the best thing for me was a long walk in the woods," Charissa said. "And so I bought the truck on a Wednesday, and I bought the Airstream on a Friday."
By August 2017, she had learned how to hitch, tow and back up her new 2018 Airstream Flying Cloud 27FB Twin into a campsite.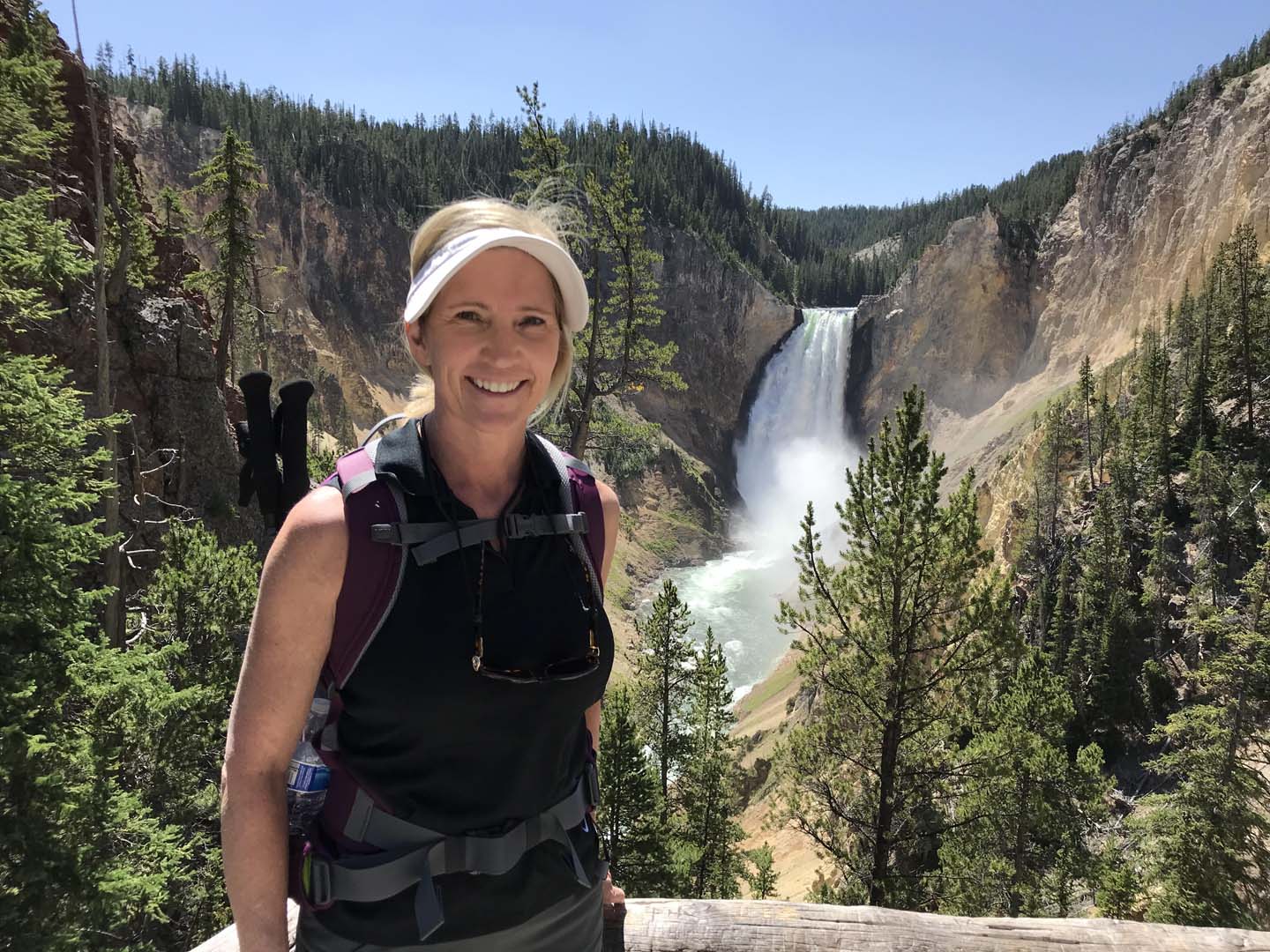 "The 27FB floor plan was a perfect fit for me," Charissa says. "At under 28 feet long, it's big enough for full-time living while still a manageable size to tow solo. As I backed into campsites all around the country, the rear living area's panoramic windows provided a view of forests, deserts, mountains and oceans."
It took her just two years to see the entire country, but along the way Charissa fell in love with the lifestyle, and she still calls the Airstream home.
"I did National Parks and presidential libraries and museums, and I love odd roadside attractions," Charissa said. "But mostly I was just learning how to grieve and move forward, and not camp out in the valley of the shadow. You don't get to helicopter over, but you also don't want to camp out. You want to keep walking. And so I did a lot of miles. I saw our country, and it's beautiful."
Her time on the road provided ample opportunities to learn new things. Among them was the fact that owning an Airstream gives you access not only to the great outdoors, but also to a great group of new friends.
"The biggest benefit of Airstreaming is one I had not expected when I joined the Airstream 'family,' Charissa says. "I've experienced the incredibly generous, supportive, creative community of Airstreamers. It is no exaggeration to say purchasing my Airstream changed the trajectory of my life through five years of Airstream travel. I've made treasured friends, discovered my strengths, developed new skills, overcome obstacles, seen over 60,000 miles of our beautiful country and created priceless memories."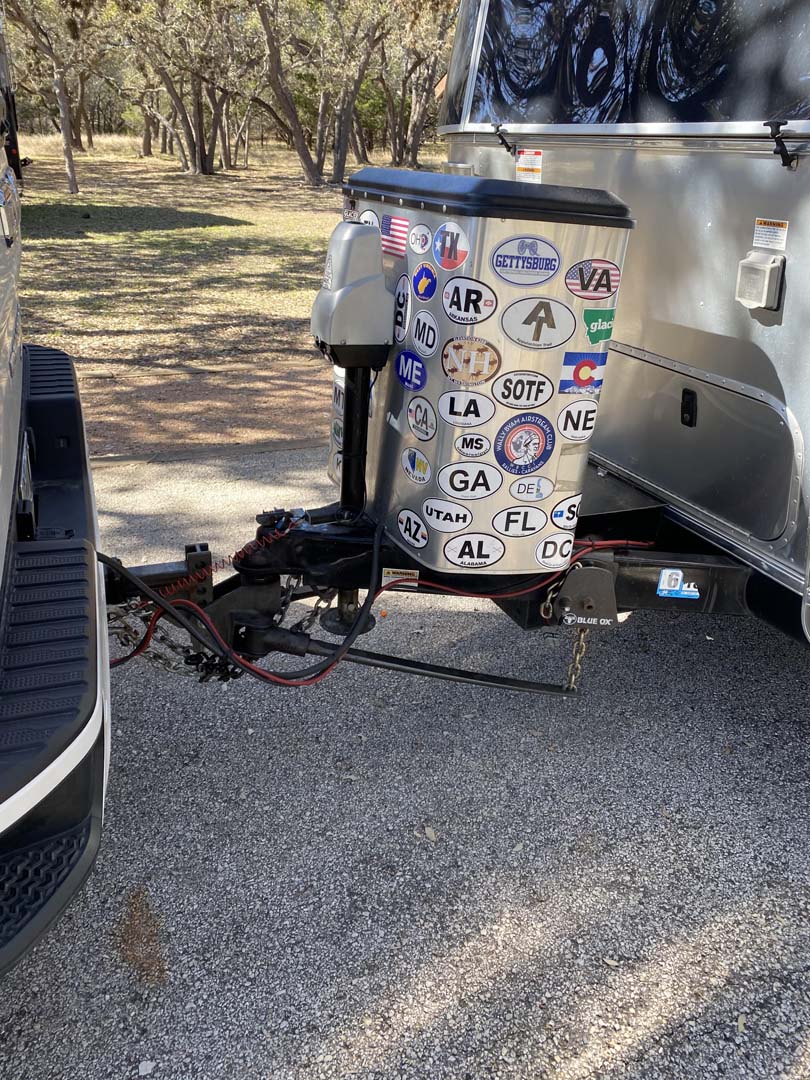 Along the way she met up with fellow solo female travelers. Those friendships and shared experiences led her to her role as the inaugural treasurer of Stella's Sisters, the Airstream Club International intra-club devoted to supporting solo female travelers in particular feel safe and empowered on the road.
Charissa still calls her Airstream home and spends most of the year seeing more of the States, but she now also has a footprint on immobile terra firma when she wants it. She bought a house in Clemson, South Carolina, that she's renovating for her son and daughter-in-law. When her brother asked her if she'd like to go in with him on a house in Florida as well, she said yes.
"So in 2021, I bought two sticks-and-bricks houses, and I don't live in any of them," Charissa says. "It's odd for me to be in a house for very long. And I've always been so rooted, which is so odd.
"I like living in a house for short periods of time, but then I start missing the road."
Of course, she still abides by her goal of learning one new thing each year. But now Charissa combines that mission with her wanderlust lifestyle.
"Wondering what I am going to do for my annual challenge now that I have completed this epic journey?" Charissa says. "I'm taking each of my grandchildren on a tour of America in my Airstream!"