What powers an Airstream adventure? Passion, curiosity— and electricity. Whether you are parked in a campground, or nestled in a remote canyon on BLM land, free-flowing juice makes outdoor life just that much better.
So, it's not a bad idea to understand how to get the most from your  Airstream's electrical system and the options for expanding its capabilities.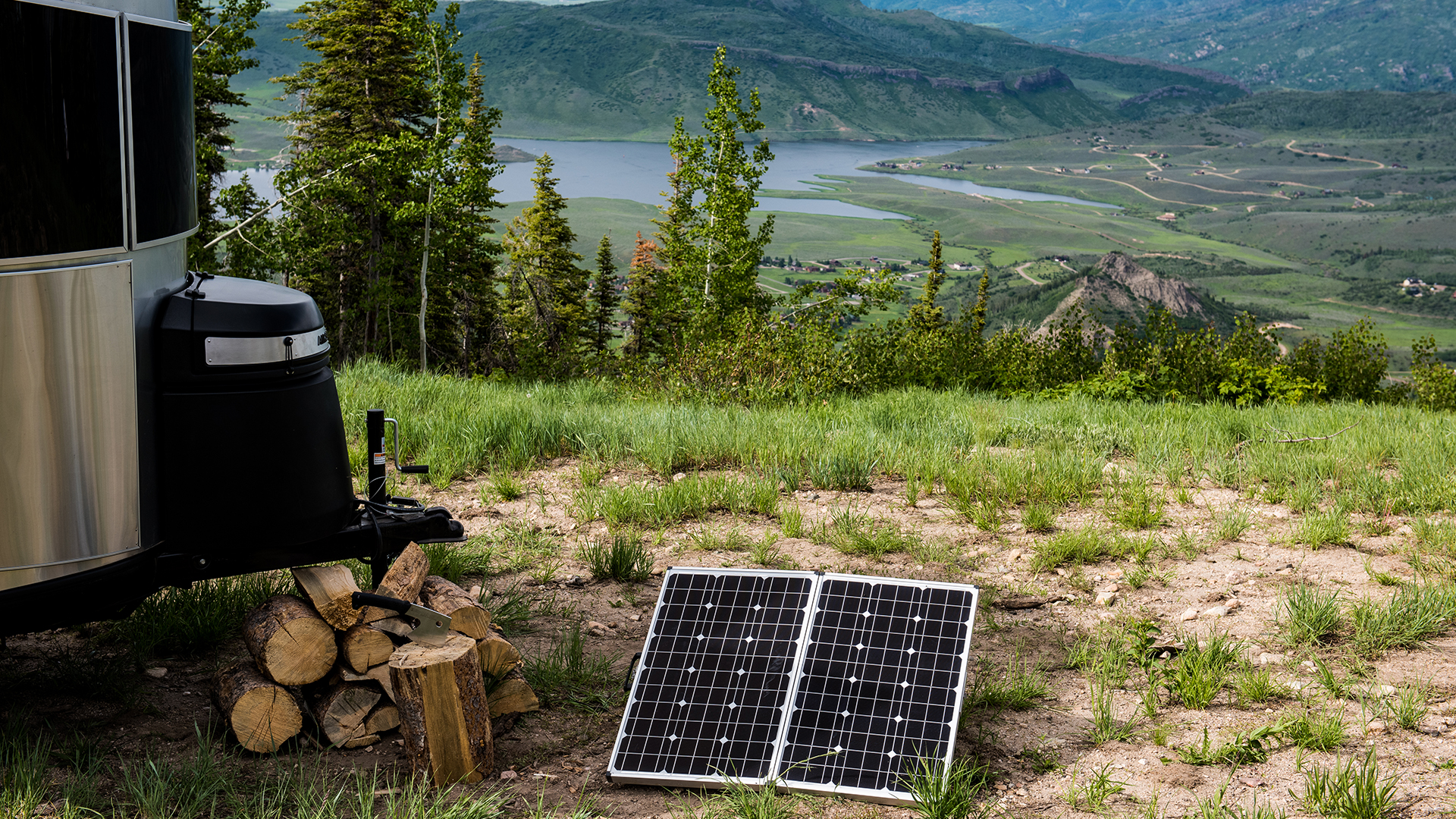 In a recent episode of the hit livestream Ask an Airstreamer, two experts offered a deep dive into all things electrical, from the difference between AC and DC to battery maintenance to assessing your power usage to the ins and outs of solar power. The gurus were Airstream VP of Product Development and Engineering McKay Featherstone and Airstream Ambassador Ronnie Dennis, who has a business installing solar panels and lithium batteries on Airstream products.
The energy audit, which estimates how much electricity you need to power your Airstream lifestyle, was a centerpiece of the presentation. Knowing how much electricity you consume is key to determining how much solar power and battery capacity you need. The data can also help you manage your energy reserves while boondocking.
"My business is based on energy audits," said Ronnie. "People give us an idea of what they want to be able to run. We determine how many watts that's going to require, and then we put enough solar and enough battery bank in place so the customer can use those items."
Ronnie offered an equation for converting energy usage to watts and identified devices and appliances that tend to drink lots of juice.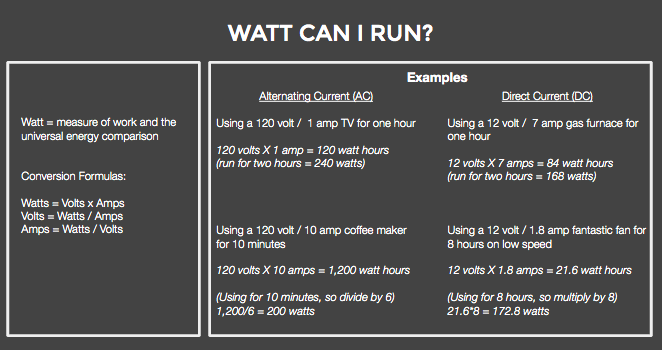 "Watts are calculated by multiplying volts times amps," Ronnie told the audience. "So, if we want to use a 120-volt television that draws approximately one amp for one hour, we take 120 volts, multiply that by one amp, and that gives us 120 watt-hours. If we wanted to watch TV for two hours, we would multiply 120 times the two hours and get 240 watts. 
"Once you know how many watts each item in your Airstream is using, you can subtract those numbers from the watts in your battery and have a sense of how much you have in reserve," said Ronnie. "Things that generate heat —heaters, microwaves, coffeemakers —  those type things tend to use more watts."
Solar, these Airstream Power Rangers agreed, is a great way to power an Airstream, albeit with some limitations.
"We believe solar is one of the best energy sources available," said McKay. "It gives you maximum freedom to roam, it's free, and it's sustainable. Load up with solar power as much as possible."
Here's a tidbit to share at your next Airstreamer cocktail party: Solar panels will recharge your batteries for an average of four hours per day.  
Of course, no sunshine, no sun power. And solar doesn't generate enough energy to run your Airstream's air conditioning. That's a job for shore power at the campsite and generators in the wild.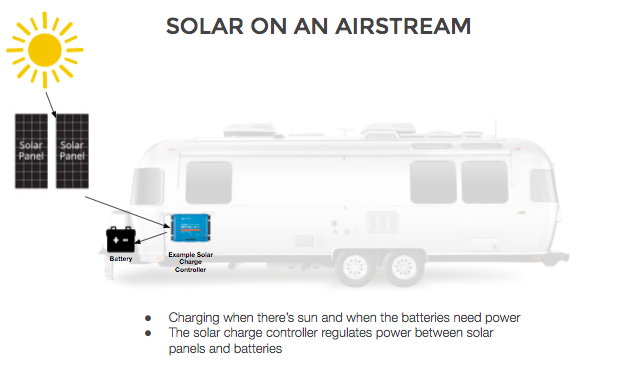 On the optic of generators, McKay urged Airstreamers to consider several issues before investing one. Generators are a fantastic tool, but they can also be large, loud and require more upkeep than expected.
Batteries were another topic of explanation, with McKay and Ronnie offering detailed insight on the different types and how to maintain and store them for maximum life and output.
McKay wrapped up the livestream by sharing Airstream's vision for the electrical system of the future.
"The power capacity is all about providing freedom," said McKay. "It's all about sustainability. Larger battery systems are coming out of the automotive industry. They store enough power so you wouldn't  have to manage everything so closely — all that math and the audit, worrying about what you can use and not use. When you get to a certain battery scale, you don't have to go through all of that. We love that technology is continually improving to deliver higher voltages, higher battery power. Those capacities are expensive today, but the costs will come down over time."
Attendees with all levels of Airstream experience raved about this livestream.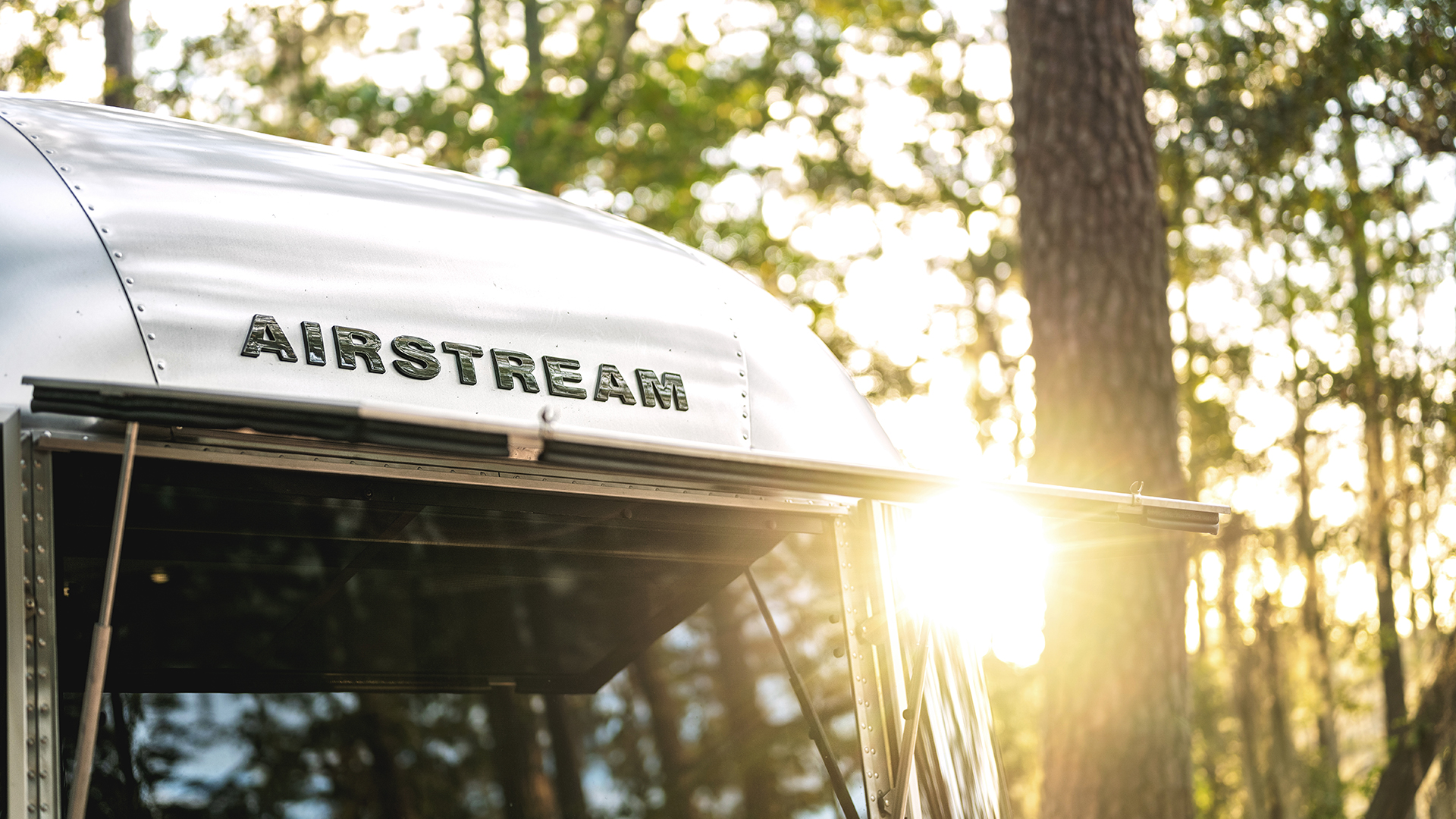 "It was very informative to my wife and I since we just purchased our first Airstream this past summer. Especially appreciated the info on solar energy," said one attendee.
"Very helpful webinar," said another participant. "Ronnie and McKay were quite knowledgeable and were able to explain complex concepts in an understandable way."
"While I knew most of the information presented, it was a good review and reinforced my understanding," said a long-time Airstreamer.
Click below to watch the Power Systems webinar recording and other episodes of Ask an Airstreamer on-demand.