Regret is a lousy companion. In fact, many of us who travel seek to never make its acquaintance. Sure, life sometimes forces delays and holding patterns. But increasingly, we're able to live untethered to physical places. Technology has made it easier to work from anywhere, to bank or manage email from anywhere, to visit with your mom on Zoom from anywhere. And it allows us to now consider the question:
Do we wait or do we go now?
We talked to several Airstreamers in various stages of life and surfaced some considerations. Spoiler alert: No one has regretted their time on the road … and some have no intentions of giving it up.
The Traditional Route, Slightly Accelerated
Eric McHenry and his wife, Laverne, grew up camping — he with the Boy Scouts in Seattle, and she on the beaches of Oahu. As a young couple, they camped and backpacked, and when they had children, they upgraded to a tent trailer for excursions around their home state of California. It wasn't always a leisurely expedition.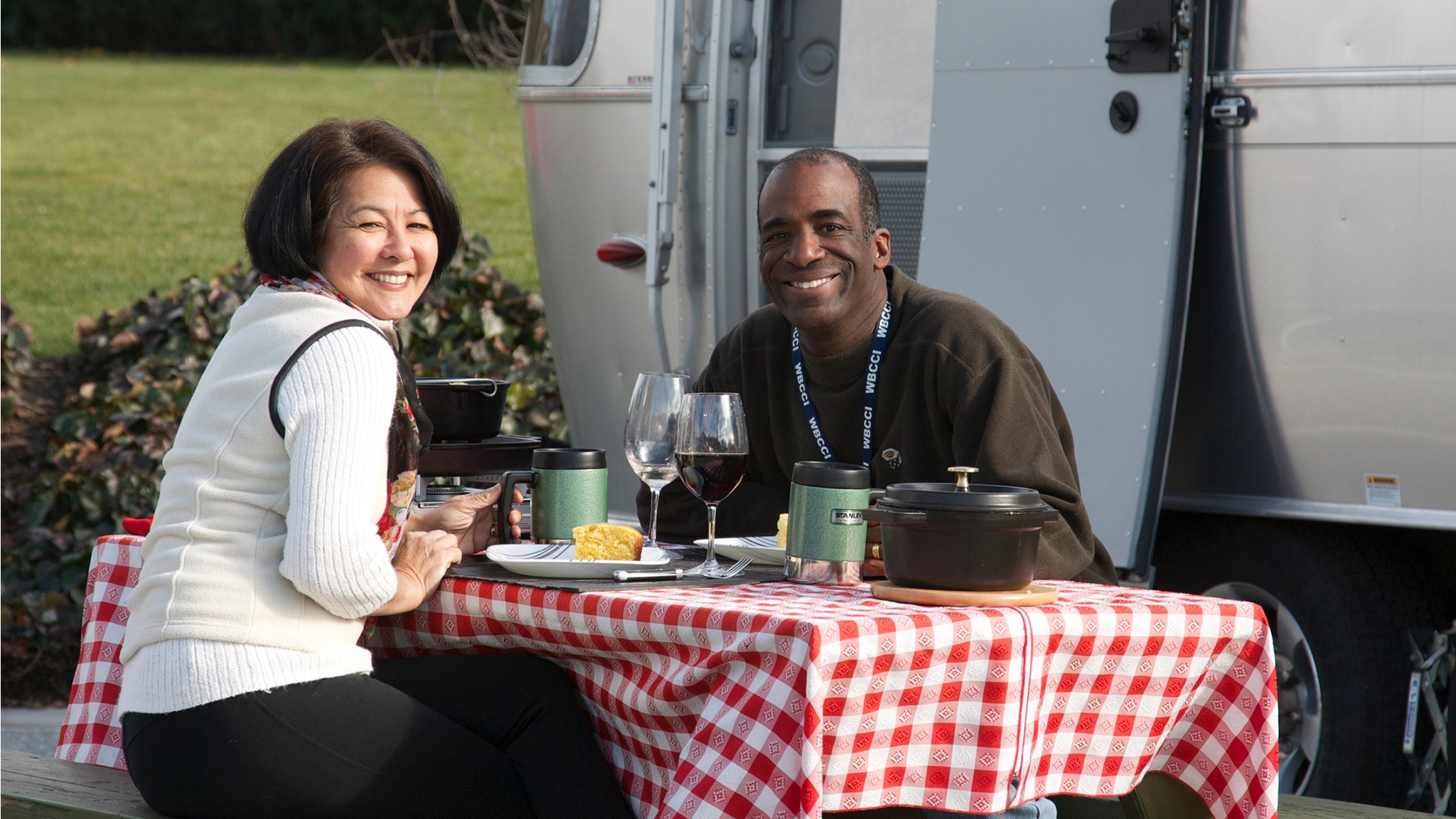 "Like a lot of people with kids, we were unable to do much more than weekend trips," Eric said. "We'd get off on a Thursday, we'd pack and we'd try to get out of the Bay Area before the traffic on a Friday evening. We'd arrive at a campground, hang out there Friday evening, Saturday evening. Then we'd jump in our car and head back home on Sunday morning."
About 15 years ago, they realized Laverne's dream of owning an Airstream. But at that time, they were both still working in Silicon Valley, busy executives traveling the world — Eric filled up his passport book twice. Trips close to home were less frequent.
Then, as it did for so many, the pandemic changed everything. The McHenrys are both in the technology industry, so they could both work remotely. And that slowly expanded their reach.
They're now in their mid-60s, and their daughter is in med school. They both retired about a year and a half ago, so last year they spent roughly six months of the year in their 30-foot Classic, if you total their various trips. Eric even took on the role of president for the Airstream Club International.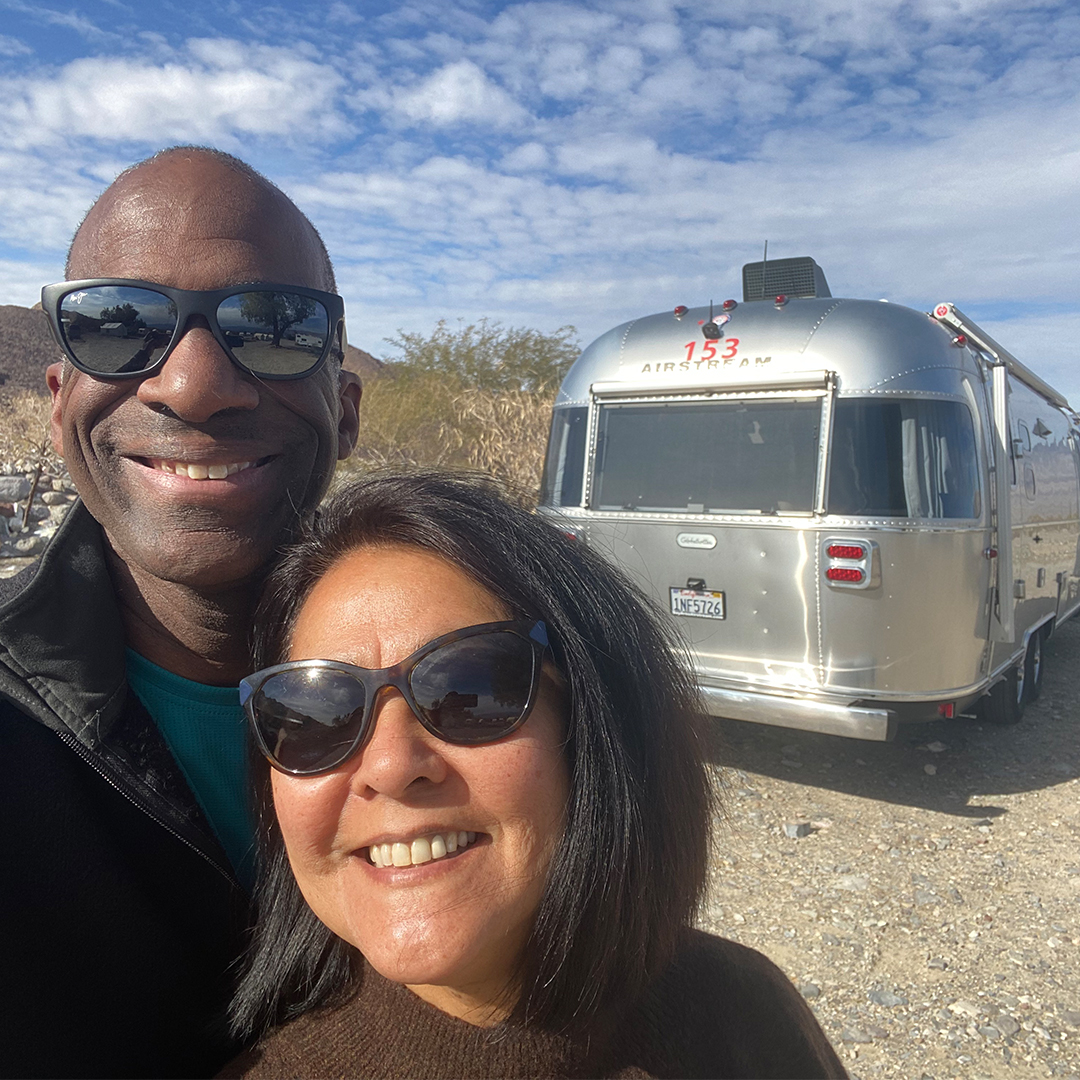 It almost assuages their appetite for Airstream life. Almost.
"We're able to spend not quite as much time as we want," Eric says. "But we're pretty close to it."
The Traditional Route – With a Bit More Fuel on the Fire
Jim and Carmen Beaubeaux have lived in their 30-foot Airstream Excella for nearly seven years now. Their son was grown when they left their jobs, so they sold everything and leapt headfirst into their "retirement un-plan," which they have no intention of undoing.
"We were fortunate to be able to do it early," Jim says. He spent his career as a CFO, COO, and in human resources and tried to encourage his staff to put money into their 401(k)s by contributing 21 percent of his own income.
"By doing that for 30 years, I was able to retire at 61 and (Carmen) at 59," Jim says. "It's fortunate that we were able to do that because a lot of folks that we know are still working in their 60s and in their 70s."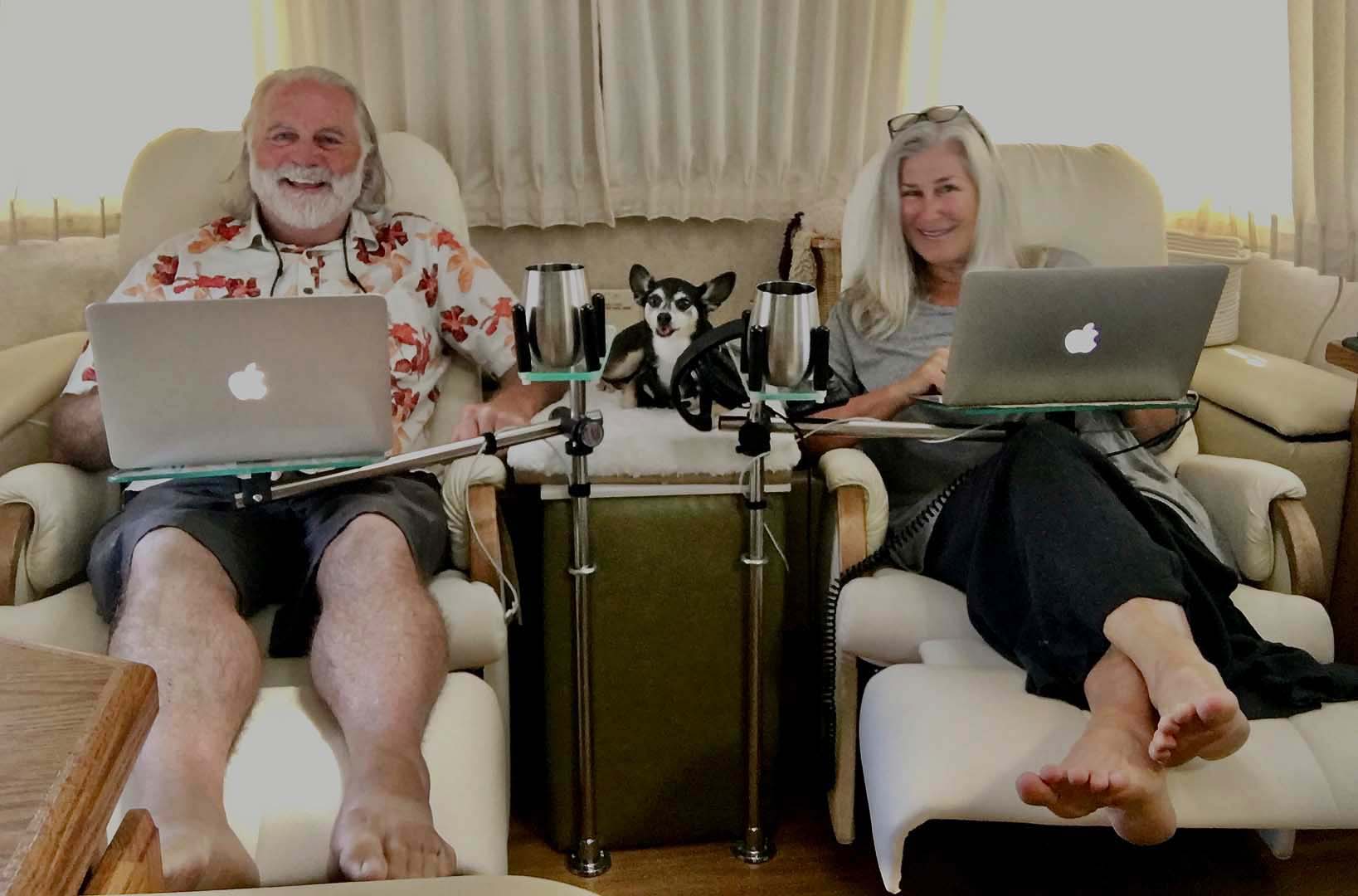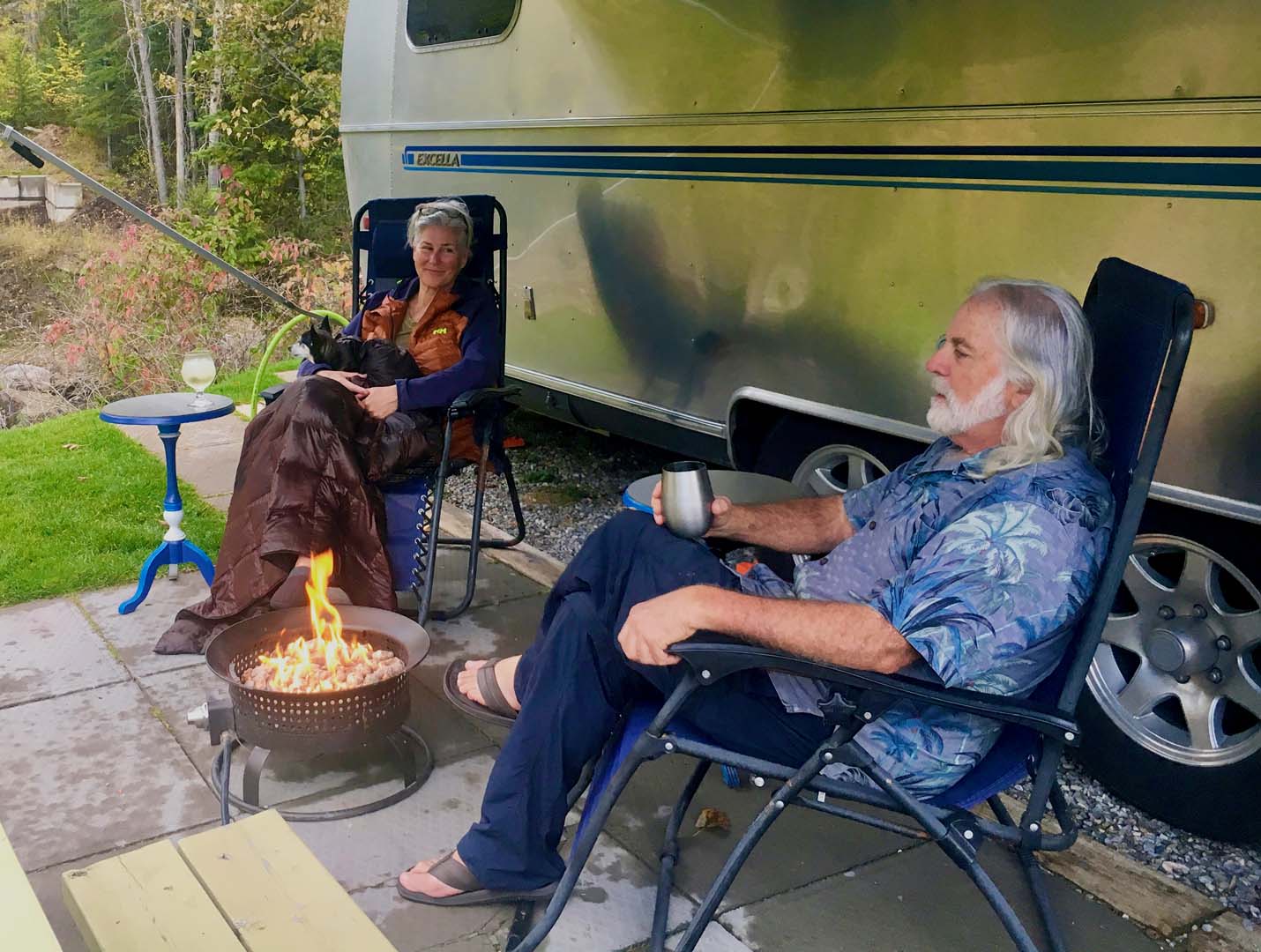 The Beaubeauxs also have noticed many people following in their footsteps … though with a few shortcuts.
"A lot of the folks we meet now are in their 20s and 30s, and they call themselves digital nomads. Their job is on their laptop and they can do it anywhere they want. It's a whole different world," Jim says.
"Where I retired from, in December of 2020 they closed the office and they have never reopened it. Everyone has been working from home since December of 2020. They plan to never change there. They like it. So, all of my coworkers could now be digital nomads and keep their jobs. We love it. We're seeing more young people. There's a young couple in an Airstream Basecamp over here; there's a little Bambi over there," Jim gestures around their travel trailer parked just outside San Diego. "Neither of them are full-timers, but you know they long to be."
The Early Left Turn
Tim and Ursulla Elkins were moving full-steam ahead in their careers before they began living full-time in their 30-foot Classic.
He was on the corporate side of the restaurant industry, working 60-plus hours a week several hours north of their California home. She was a nurse pulling long shifts three days a week. Ursulla had the idea that she might get a small Airstream Bambi so that she could go stay near him when she had days off.
As they shopped, they were struck by the comfort and size of the Classic and even tossed around the idea of living in it. But that pie-in-the-sky idea got real fast when Tim's dad was diagnosed with cancer in Florida. And even then it was still a sharp left turn down an unfamiliar road.
"Before we left the driveway with the Airstream, the last thing I said to Tim was, 'Are you sure this is going to work?'" Ursulla recalls.
It worked so well, however, that they're still going six years later.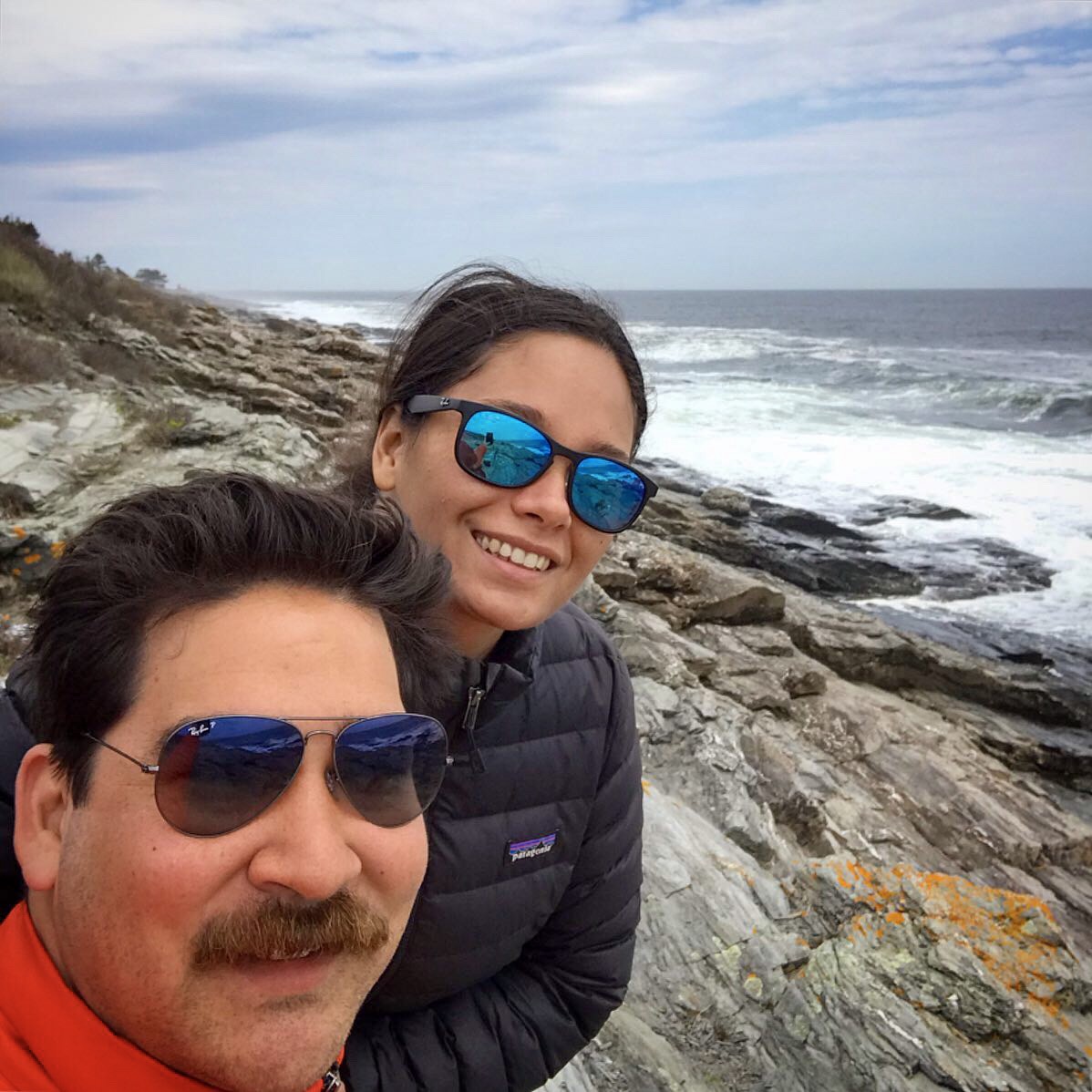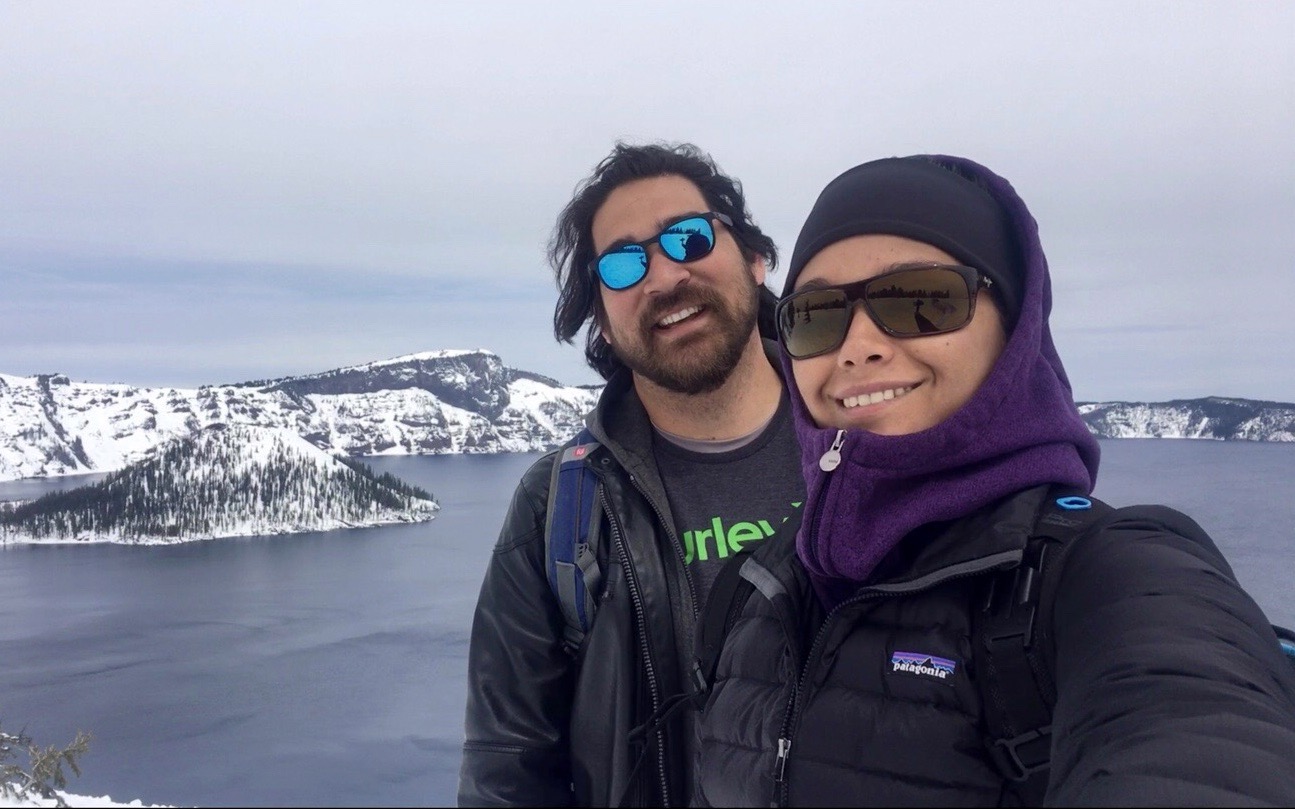 "One of the benefits of doing this while we're young is neither one of us has had a major catastrophic health challenge that keeps us grounded. When my dad was going through all the treatment it was like, 'Hey Dad, let's like just drive an hour and go hang out in the park.' And the answer many times was I can't because I need to go to the doctor's appointment next week or the following day, or tomorrow I have to do this.
"Health unfortunately does drive a lot of decisions for a lot of people. To be close to major medical is a huge consideration for a lot of people, and we just appreciate having great health now while we've got it — just take full advantage of it. But once that happens, you know, the benefit of being mobile is if a major medical catastrophic situation happens to us, we have the ability to load up in the truck and in the Airstream and get to the best hospital in the country and seek out the best care," Tim says. "So, knock on whatever wood is around me. Where's wood?"
"We're mobile and still young and able to bend down and hitch up and go and have the energy to do so," Ursulla says. "I think that's a big benefit."
He and Ursulla note too that they set aside a safety net after the sale of their home and belongings that's protected from their day-to-day expenses. Should they need to buy land or a home, they have the resources to do so.
"I guess that's one of the back-end benefits of doing it the way that we did it as opposed to coming straight out of high school when you don't have any debt at all and then just jumping into this life," Tim says.
Not that they have any plans to buy a home. In fact, their mobility is again an asset; they recently relocated to the Pacific Northwest to care for Ursulla's mom before she passed away from cancer. Travel has taken them around the country, but it's also brought them closer to home.
A Green Light Right Now
Traveling with a one-and-a-half-year-old wasn't on the map for Molly Moore and her husband, Joe. They had three other children as well, and while traveling full-time had been a dream for a while, their ideal timeline included waiting until the three oldest were in elementary school.
So even when COVID shut down most everything, including schools, they hesitated.
"One thing that was heavy on my mind was the age of our children," says Molly. "When we left the youngest was one and a half and the oldest was seven, just about to be eight. And so I think in a lot of people's minds you know, if you're going to say were your kids the ideal ages to do something like this, I'm not sure that one and a half would have been on anyone's list."
But they discovered that there really is no right time to go; the right time is sometimes right now.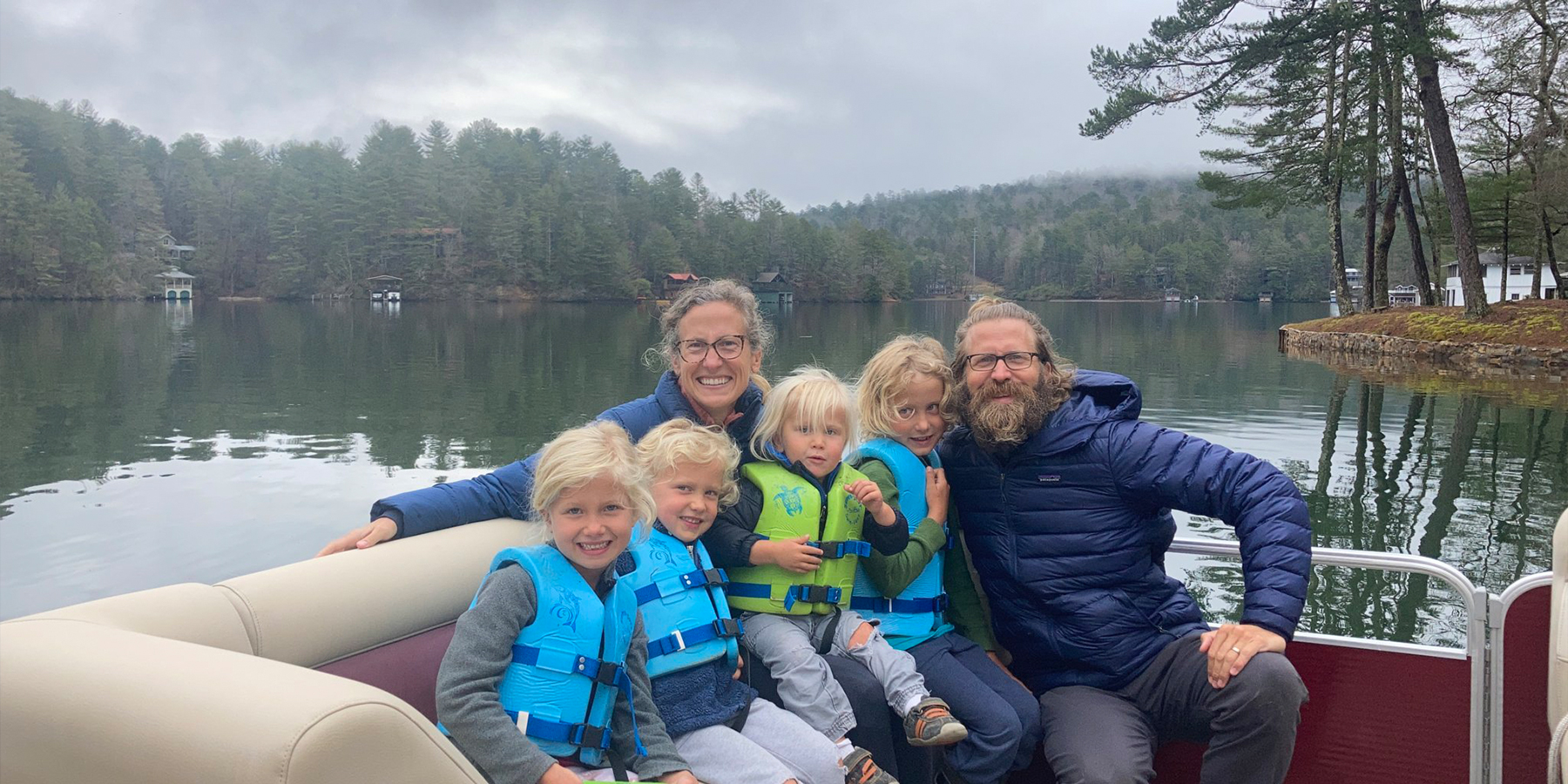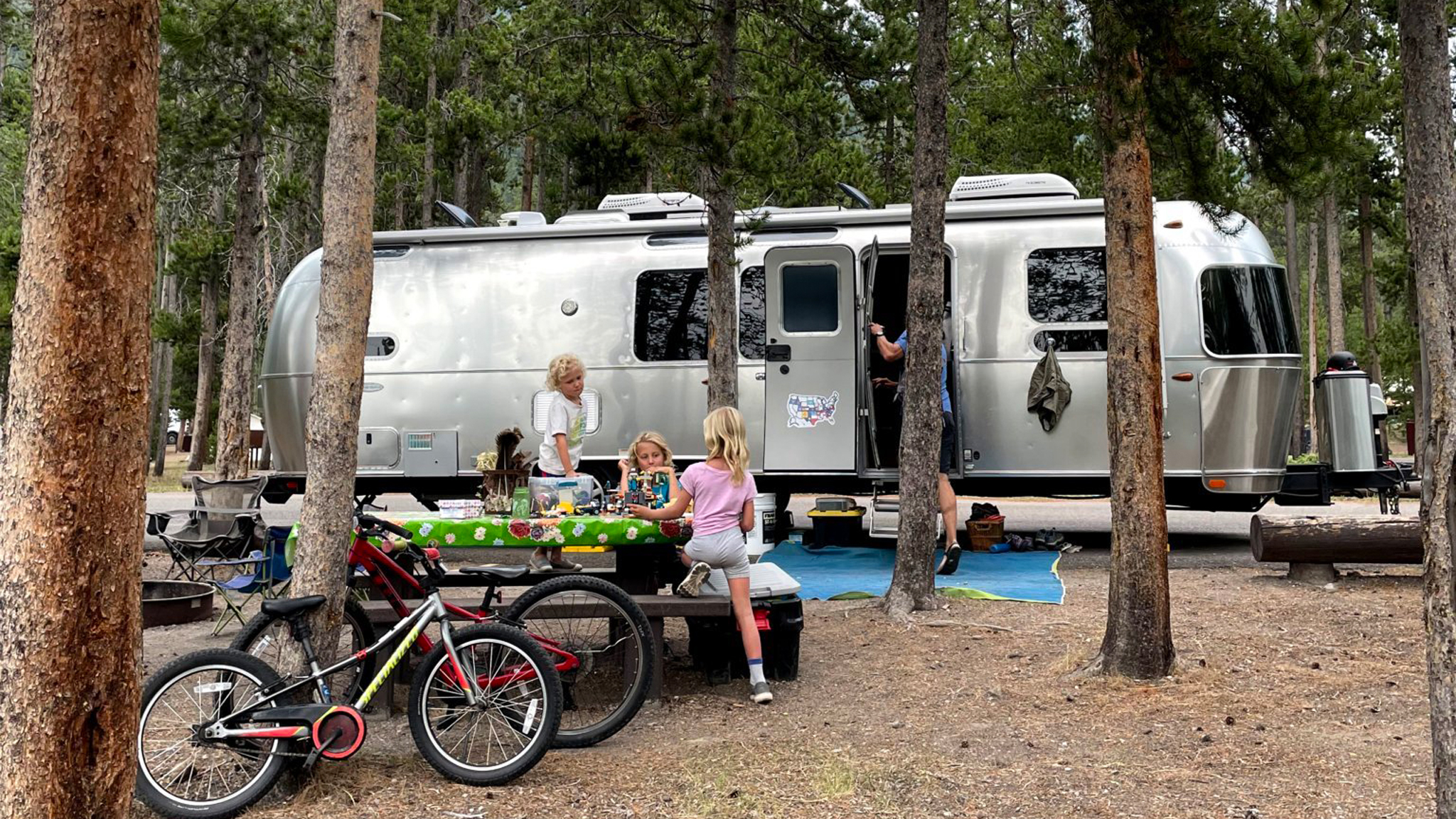 "As we traveled with kids at these very different ages, they all have had different memories," Molly says. "The youngest one is not going to remember the Florida Keys — one of our earliest wow stops. He's not going to remember that the same way that the older ones would. But it was transformative to our lifestyle and our family's lifestyle enough that he is impacted and influenced by our decision to do that. So, at one and a half, he was familiar with nature and the rhythms of nature and the intimacy of our family in a way that the other kids didn't get because they were sort of in normal life. And so going now let us establish that for him at a much younger age than we could for the others.
"And so whereas I thought one and a half is like, oh my gosh, we have to take diapers with us, and we have to think about naps, and every time we go on a hike, we're gonna have to carry him — you think of all these really hard things about a one-and-a-half-year-old.
"But you could probably also spend an entire childhood — a kid's whole life — thinking this probably isn't the best time. Because now that the oldest is 10, I could also see 11, 12, teens, tweens, those are going to start to be hard ages to go too. So, you could really, from the kid perspective, talk yourself out of going at any age because it's just not quite right. But at the same time, every age would experience profound change, no matter the age. So that's what stands out to me as the philosophical 'go now.'"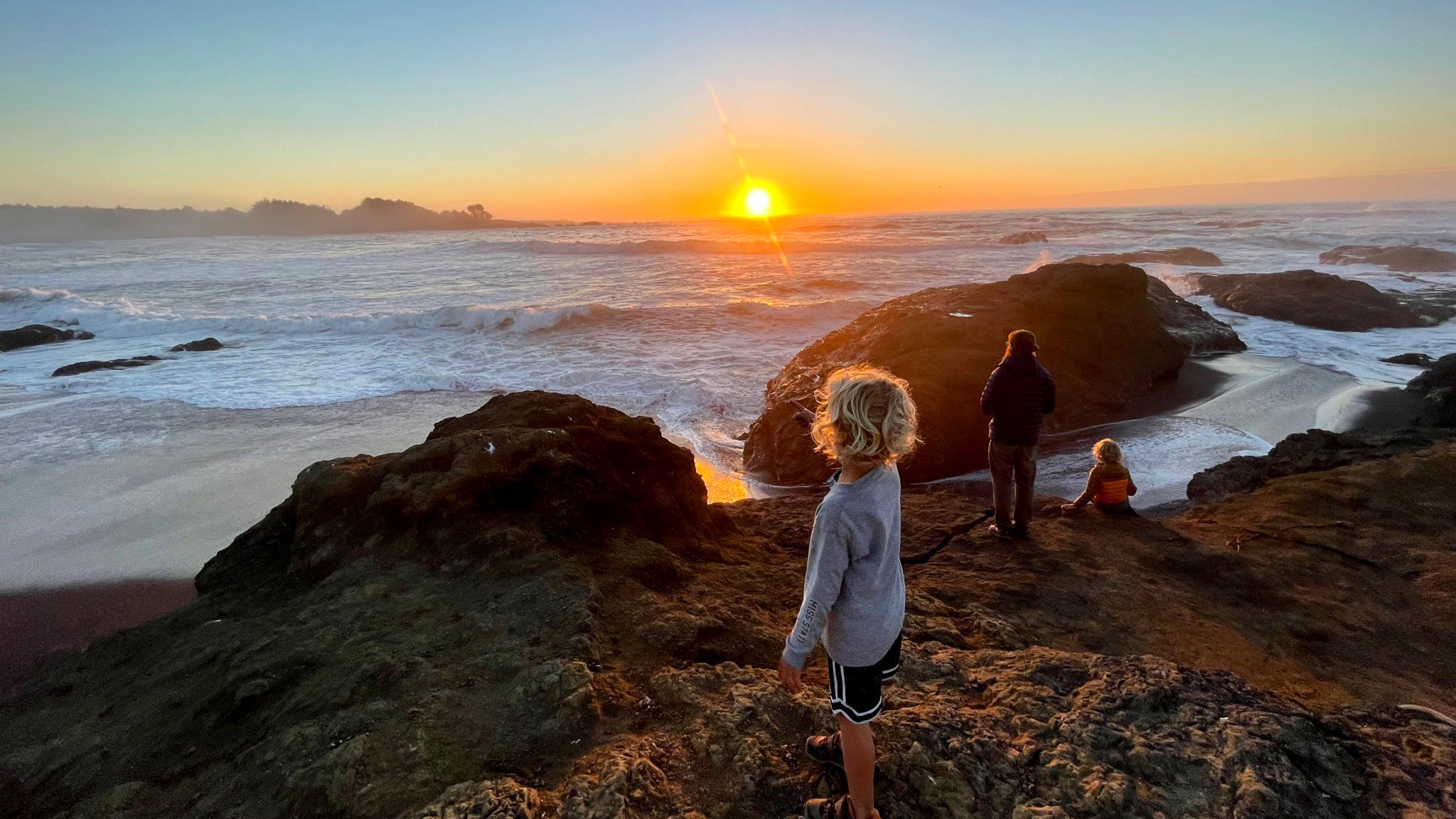 The family is living right now on terra firma — one of Joe's contract jobs required him to stay put for a while, and the role allows them to travel internationally. But Molly and her husband are certainly considering another stint in their Airstream, and they're not waiting for retirement.
In fact, says Molly, her oldest son experienced the most significant disruption of his routine when they set out in their 30-foot Flying Cloud for several years. The rest of the children were young and didn't quite understand what was going on. But he was in second grade, so the transition to full-time life on the go was harder.
And yet he's the one leading the charge to return to the road.
"Now he's the one who is like, I'm really ready to be back out there. When can we do it again?" Molly says. "And I really want to make sure that happens. Short term we need to look at our summers really creatively; but then also, we envision a gap year at some point in his middle school career before the stakes are high in high school. We do want to try to find extended periods of time where we'll be able to do it again, and more."