Cass Beach is an intrepid traveler, roaming the country solo in her new Basecamp, going whichever way the wind blows. For this Airstreamer, making the decision to live full-time on the road was a natural progression in a lifestyle driven by wanderlust.
Originally from Clinton, New York, Cass grew up with an adventure-loving family. She fondly remembers taking a cross-country trip with her family when she was twelve – a five-and-a-half-week journey from their hometown to Washington State and back through Canada.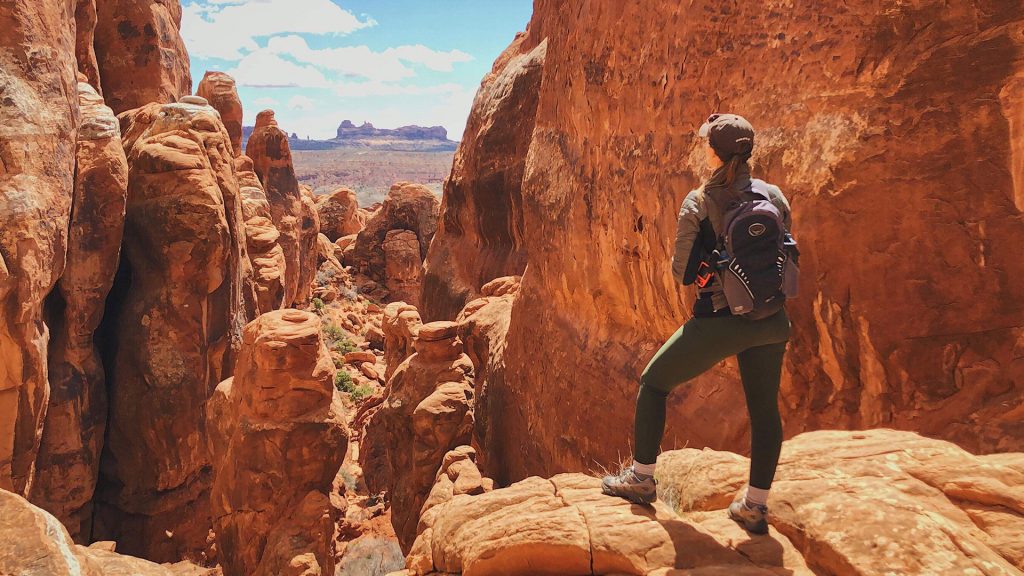 She recalls the trip vividly. "I remember really cool places and experiences. I remember sitting in glacier lakes, hiking mountains, finding deserts and discovering rainforests," Cass says.
This trip may have been the spark that awakened her wanderlust, which she carries with her to this day. As she describes it, she has a "travel bug," and lives a life that feeds her passion.
Cass continued to explore during her college years. She and her friends would take long road trips and camp along the way.
After graduation, she took a job with a large insurance carrier, eventually landing in the company's Charlotte, NC office. She worked there for a couple of years and loved the city, but missed having easy access to outdoor activities like hiking and exploring. So, she decided to pick up and move to Texas. It was a smooth transition, as her employer allowed her to begin working remotely.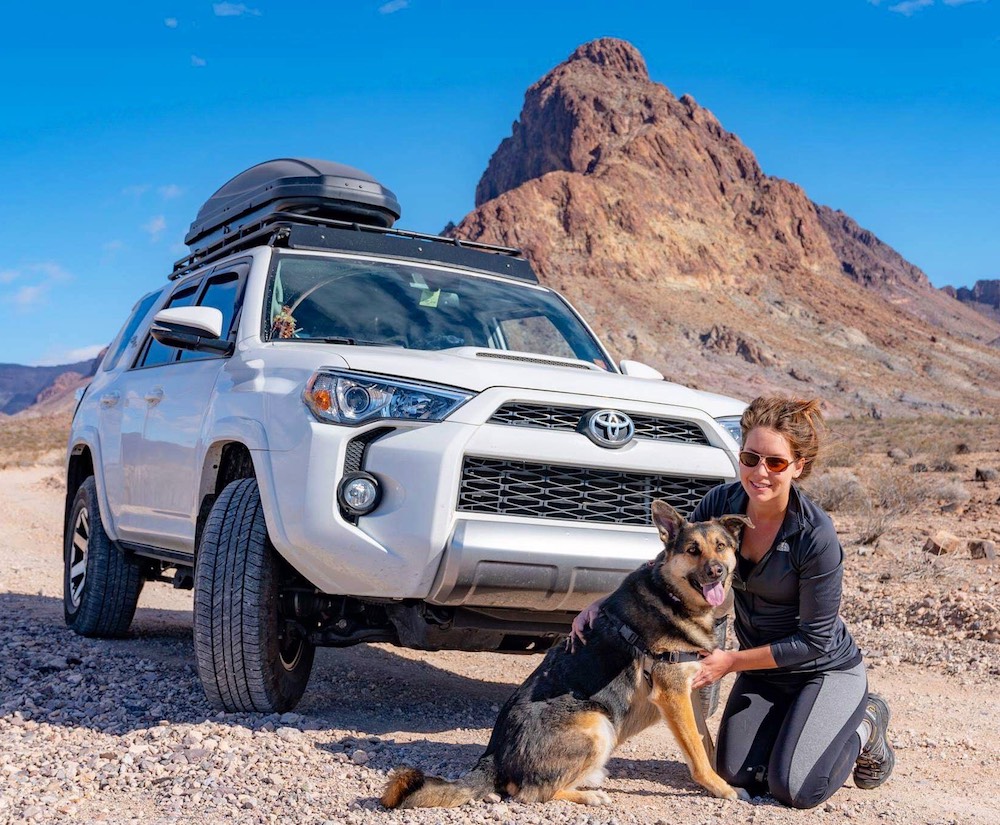 "My plan was to hop around from place to place so I could travel, see the country and maybe find a place I wanted to settle down," says Cass.
For a time, she lived in a series of short-term rentals around Austin. Then, something changed. She heard a podcast about full-time RV life and was inspired.
"I said, 'Hey, I think I can do that.'"
So, Cass began living her nomadic life, adapting along the way. She purchased a used Class B motorhome, but ended up having to sell it due to major maintenance issues. After that, Cass lived out of her truck – a Toyota 4Runner that she converted to have a full bed, full storage and a rear cargo container.  During the work week, she would rent AirBnB rooms for reliable internet connectivity.
Cass remembers her first trip away from Austin, to Albuquerque. It was life-changing. She realized that all she needed to live the life she wanted was good internet connectivity so she could work.
"That year I traveled all over, spending one or two weeks in a place and then moving on. I did about 30,000 miles over the course of the year," says Cass.
Still, she missed having a "home on wheels." So, she started her RV search anew, and that's how she found her Basecamp.
Cass's favorite part of her new life is the freedom made possible by her Airstream.
"It is so freeing, and it's a lot easier to do the things I love and really live life with the Basecamp," says Cass. "I have the freedom to pursue my passion because for me travel is my passion. It's the fact that I can actually live every day following my passion with the freedom and comfort that I absolutely love."
Living this way, Cass can see the country, visit her friends and meet up for vacations together. She's also met a host of other friends during her travels, at RV parks, campgrounds, conventions and on social media. Her life is full this way.
For Cass, living in her Basecamp isn't camping – it's just life in her home. On any given day, she may be working, exploring the outdoors, or just settling in with her dog, Jasper, and cat, Napoleon, with some mellow 70s music, a nice cup of tea and a Sudoku puzzle. For this wandering soul, that's life. And life is good.