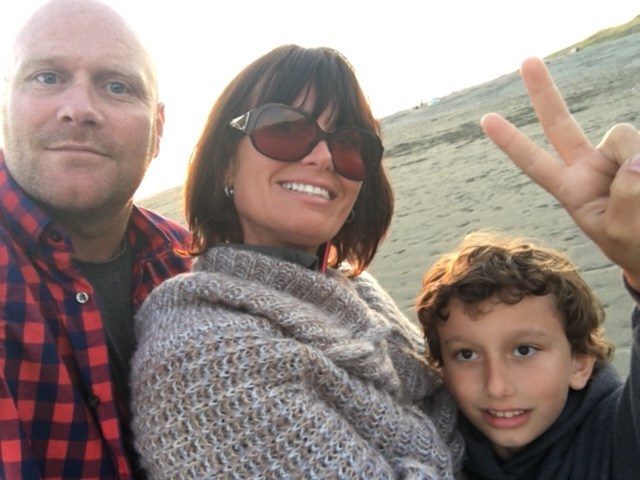 Our Airstreams are dreams come true. This point is spot on for Airstream® Ambassador Diane. The story of how this lover of the nomadic life came to live on the road full-time goes beyond dream-like, entering the realm of a bright, shiny fairy tale.
As a child, Parisian-born Diane spent most of her time growing up in St. Tropez. She recalls her childhood home was full of her father's books, many of them about cars. As a girl, she would thumb through the illustrated pages, eventually landing on something that spoke to her – a picture of an Airstream. In France, Diane had never seen an Airstream on the road. The little explorer-to-be was transfixed.
That photograph in a book quickly became the symbol of true adventure to her – one she would never forget.
In her early 20s, Diane became a helicopter pilot. During that time, she lived on a houseboat in St. Tropez, which nourished her gypsy spirit for a while. But, she never forgot about the Airstream.
After a few years, Diane decided to leave France for Canada, where she had a cousin. In her story, this is where the rubber met the road.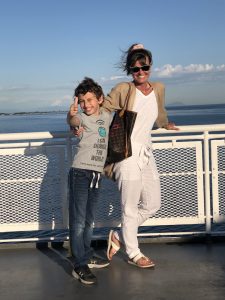 Once she arrived in Quebec, Diane began her search for her own aluminum beauty. She researched, looked online and talked to people about Airstreams. She was tenacious.
In short order, she bought her very own 1971 Overlander that she named Germaine. The next day, this intrepid adventurer left her condo for good and set out to fulfill her childhood dreams.
Diane had never camped a day in her life, let alone towed a travel trailer. She had no plans as to what was next in life. But, she was following her heart's desire. And for Diane, that was what mattered most.
Over the years, Diane has owned a total of seven Airstreams. Some were vintage, and some were new, each one unique and cherished. Those travel trailers have taken Diane across Canada and the northern United States. She had one Airstream shipped to the South of France in anticipation of the birth of her son. He took his first steps inside.
Today, Diane is still going, living full-time with her Airstreams on Vancouver Island. She has a 2010 30-ft Flying Cloud named Lucy (after Lucille Ball), and a 2009 16-ft Bambi DWR named Lily. Her Bambi was part of the Design Within Reach collection, with atomic, mid-century modern inspirations. Lilly is one of only 11 ever made, with only two being available in Canada.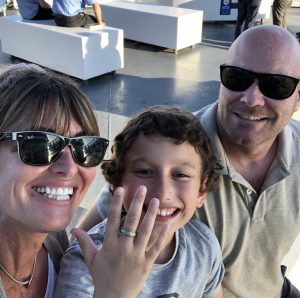 While she rents a site in an RV park by the beach year-round, it functions as a home base for her adventures. She and her son (now eight-years-old), her husband and their dog travel about 6000 miles each year. For the holidays, they'll be in the Rockies, and in the spring, Diane is venturing into the southern US for the first time, to Virginia specifically, for an Airstream rally.
Of her life and her many Airstreams, Diane says she appreciates the prestige and quality of the brand. She is also grateful for the freedom they have given this gypsy spirit to roam as she wishes.
What strikes her about the Airstream culture now is the fact that so many young people are choosing to live life on the road. Diane marvels that when she started, she was known as "the baby" among her fellow full-time Airstreamers, and now many 20-somethings are saying yes to the nomadic life, which she believes is wonderful.
Diane has so much joy for life – glee even. Her effervescence and energy are downright contagious. When you talk to Diane, you know that you're talking to someone who has found their life's passion and is living it every single day. Oh, and she's also quite the decorator, having made the interiors of both Lucy and Lily delightfully homey – because they are home.
On the choices that she's made on the road to her bliss, Diane puts it best: "Every day is a day to live your dream," she says. "We are all capable if we put our mind, energy and heart into it."