Meet Brown People Camping—the latest crew on our Endless Caravan. Ambreen and Nader hit the road to explore America and capture diverse stories about our national parks and public lands, and those who love them. Enjoy this peek into their adventure!
We picked Washington, the heart of the Pacific Northwest, to launch our Endless Caravan adventure because the diversity and richness of the state's natural and cultural beauty are truly symbolic of the American experience.
But before we could do all that, we had to learn to how to haul a trailer. As complete beginners to this lifestyle, we only had a few hours to go from landing in Seattle-Tacoma International Airport to leaving the Airstream dealership with an International Signature in tow. With help from the Airstream team, we got a crash course in Trailer Life 101.
And before we knew it, we were self-proclaimed experts in hauling and hitching and waving hello to fellow Airstreamers on the road.
Learning to back into our camp spot was certainly the biggest challenge, but getting comfortable and enjoying the luxuries of our first trailer experience came fairly naturally to us.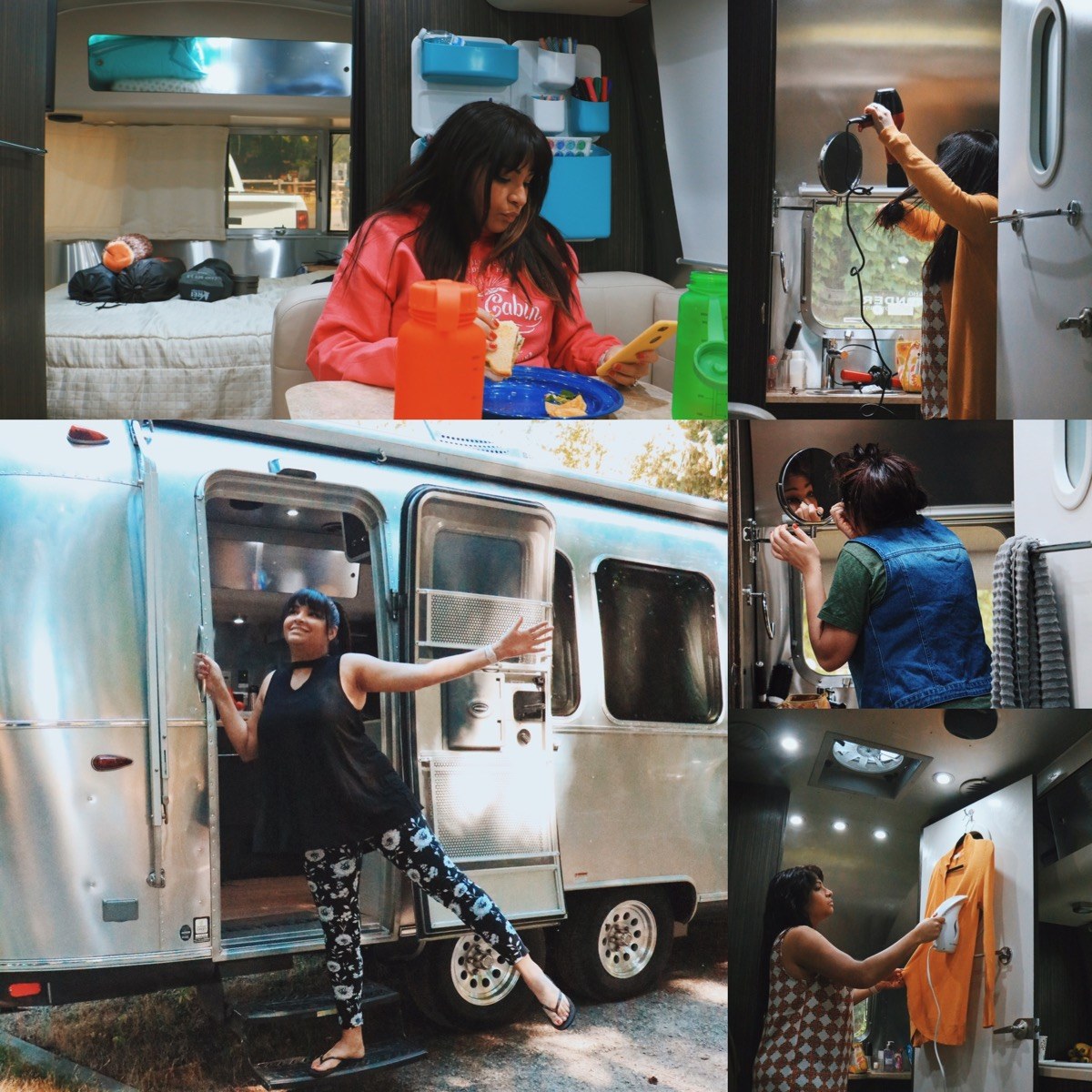 Of course, the best part of Airstream life for us was the food. To be able to make home cooking and enjoy the great outdoors all in the same day, well, that was a whole new world of luxury we had never experienced before. And we took full advantage of it.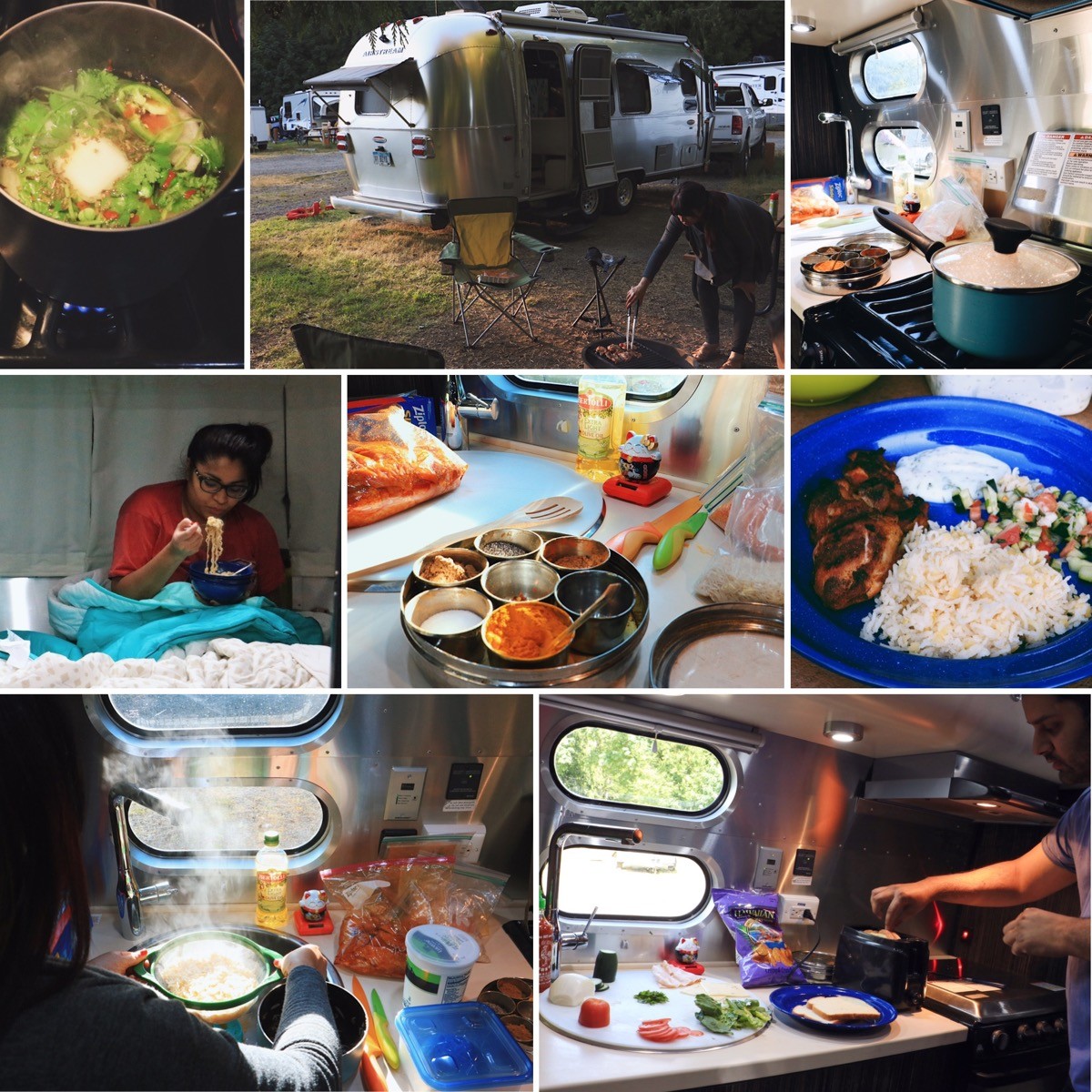 Through this Endless Caravan adventure we were able to explore the diverse cultural traditions, history, and natural beauty of Washington.
We kicked off our adventure at the Space Needle, a symbol of Seattle's innovative and visionary spirit.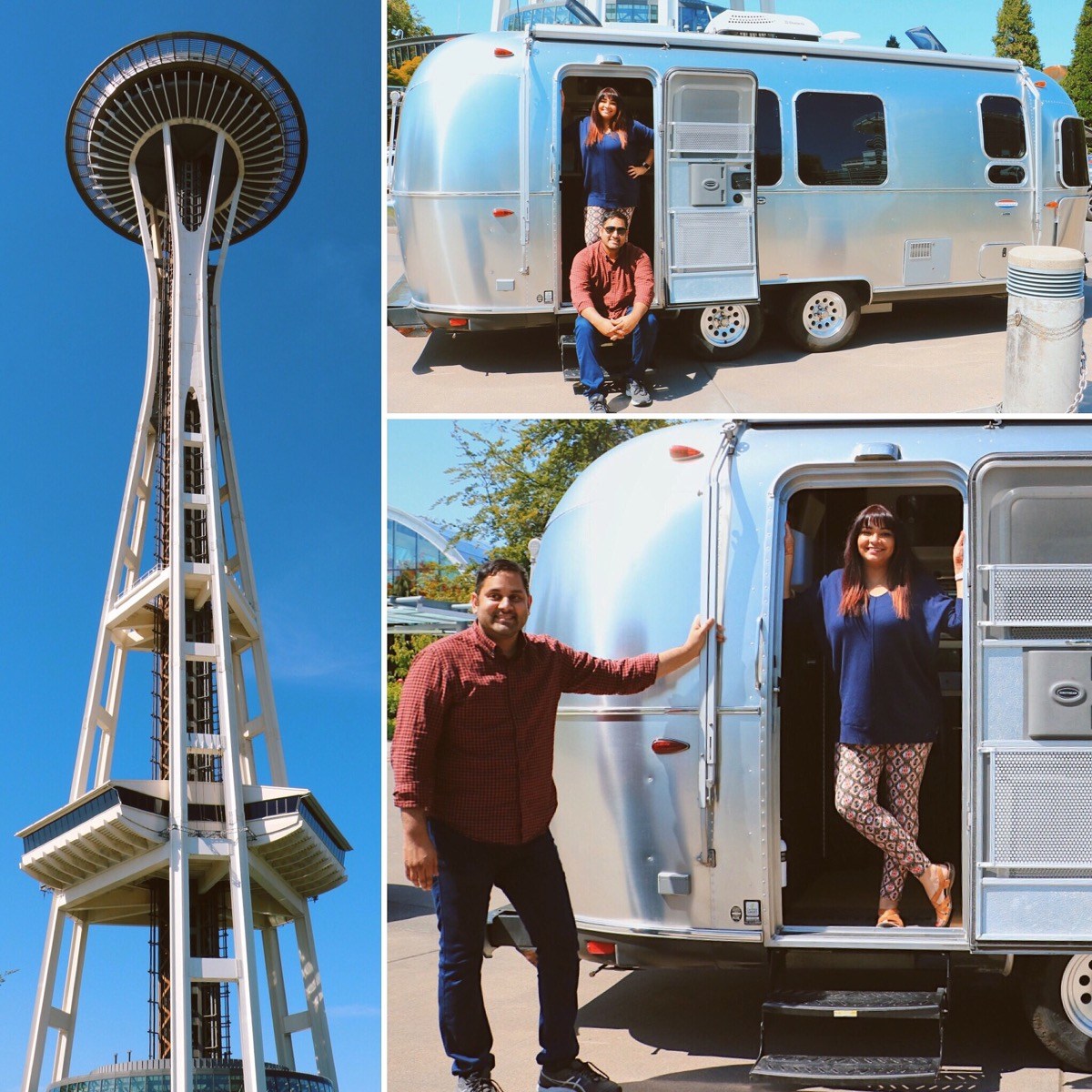 We had a Korean BBQ cookout at Golden Gardens Park, a local favorite of Seattle residents. We shared stories of our family traditions with outdoor cooking and also welcomed some National Park Rangers from Klondike Gold Rush National Historic Site to our cookout. The rangers shared with us historic insights about local communities and how they're working to document, educate, and celebrate the diverse history of the Seattle area.
We visited the Wing Luke Museum in the historic Chinatown district to learn about the rich history and diverse experiences of Seattle's bustling Asian American and Pacific Islander communities.
We also learned how to take a ferry with an Airstream and headed over to Bainbridge Island Japanese American Exclusion Memorial, a National Parks Historic Site that commemorates the internment of Japanese Americans from Bainbridge Island, WA, shortly after the bombing of Pearl Harbor. We had the honor of meeting 97-year-old Kazuko Kay Sakai, who was twenty years old on the day she, her family, and all other Japanese American residents of Bainbridge Island were gathered up and forcibly sent to the internment camp in Manzanar, California. We were humbled to meet with a living witness and survivor of one of America's darkest chapters and were inspired by the resiliency of her spirit and her message of hope and equity for all.
Experiencing the richness of local cultural histories was further complemented by the diversity of our outdoor excursions through the magnificent Mount Rainier and Olympic National Parks, including the picturesque Lake Crescent, the magical Hoh Rainforest, and the awe-inspiring Rialto Beach.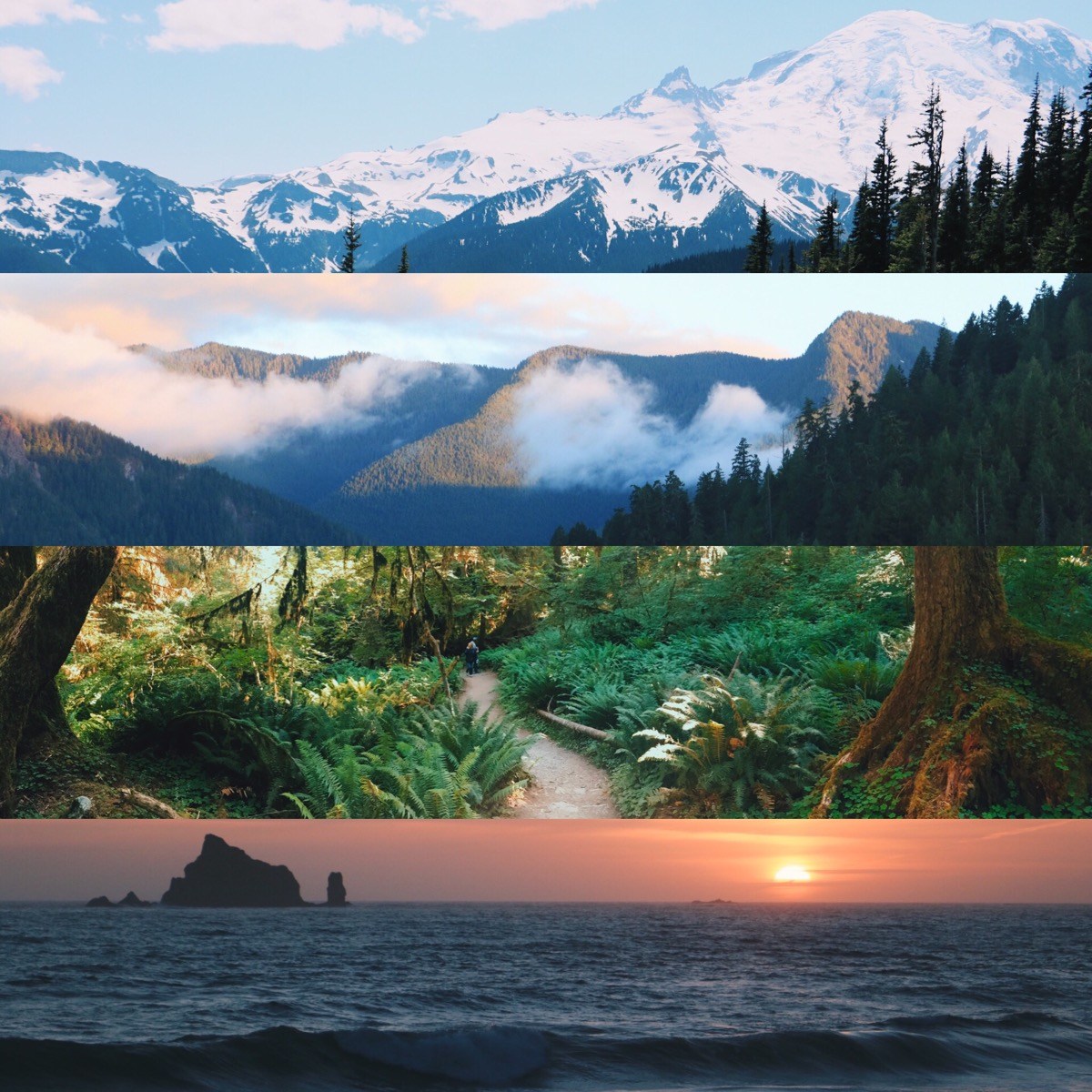 When we arrived at the Airstream dealership on our last day to drop off our trailer, it felt as though we were parting ways with an old friend—someone who introduced us to a fantastic new world, full of joy and wonder. Even though we don't own one, we are Airstreamers now. We love the road and all the possibilities it represents. And while we're sad to say goodbye to the Pacific Northwest, we are eagerly planning for the second chapter of our Endless Caravan adventure: California in September.
Ambreen Tariq is the founder of @BrownPeopleCamping, which she launched in August 2016.  Through the efforts of her storytelling project, she strives to share how her life experiences as a Muslim, South-Asian American immigrant female have shaped her love for the outdoors; to reflect more openly on the role privilege plays in enabling us to enjoy the outdoors; and to promote more passionately for everyone to experience and enjoy the outdoors in their own authentic ways.
Ambreen works full-time for the federal government and lives in the Washington, DC area with her husband. She is also a board member and the Director of Communications for Green Muslims, an environmental non-profit organization based in Washington, DC.
---
This is one part of the Endless Caravan tour! Click the button below to read more stories from the road on Airstream's Endless Caravan: