Although solo traveler Laura Austin's #EndlessCaravan trip in Nest has come to an end, she's still sharing about her experiences from the road while back at home in L.A. This week, she shares why the journey is just as important as the destination.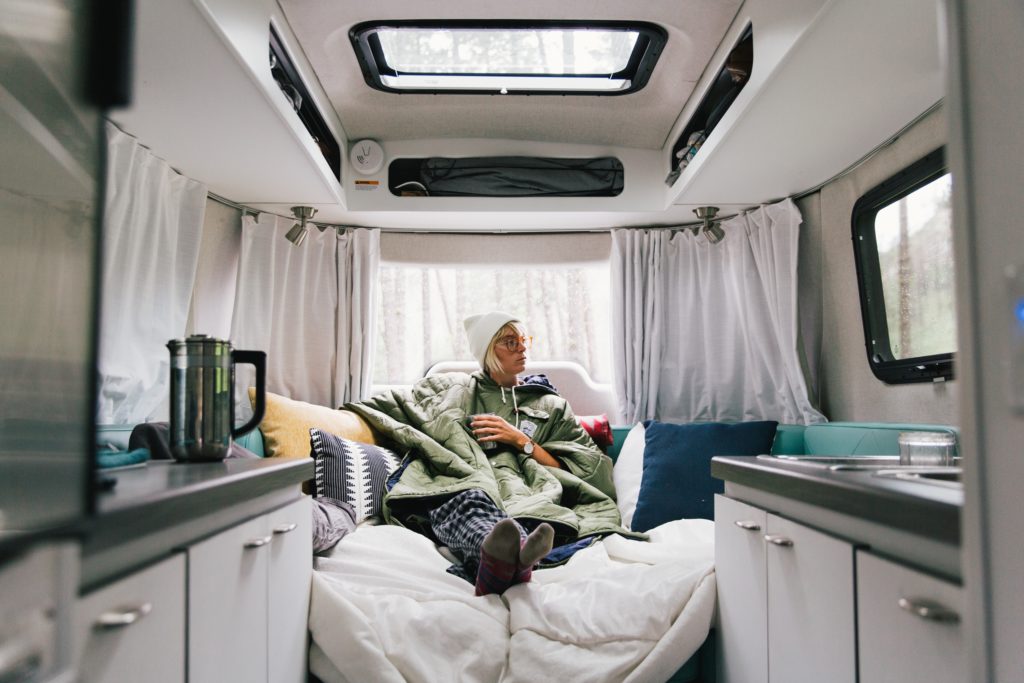 What I particularly like about road trips are all the unexpected places you discover along the way to wherever you're headed. You know– the whole "it's about the journey, not the destination" thing. During a long stretch of road between Washington and my next major destination, Yellowstone, this novelty came into play when I happened upon a few lovely and unplanned places in Idaho.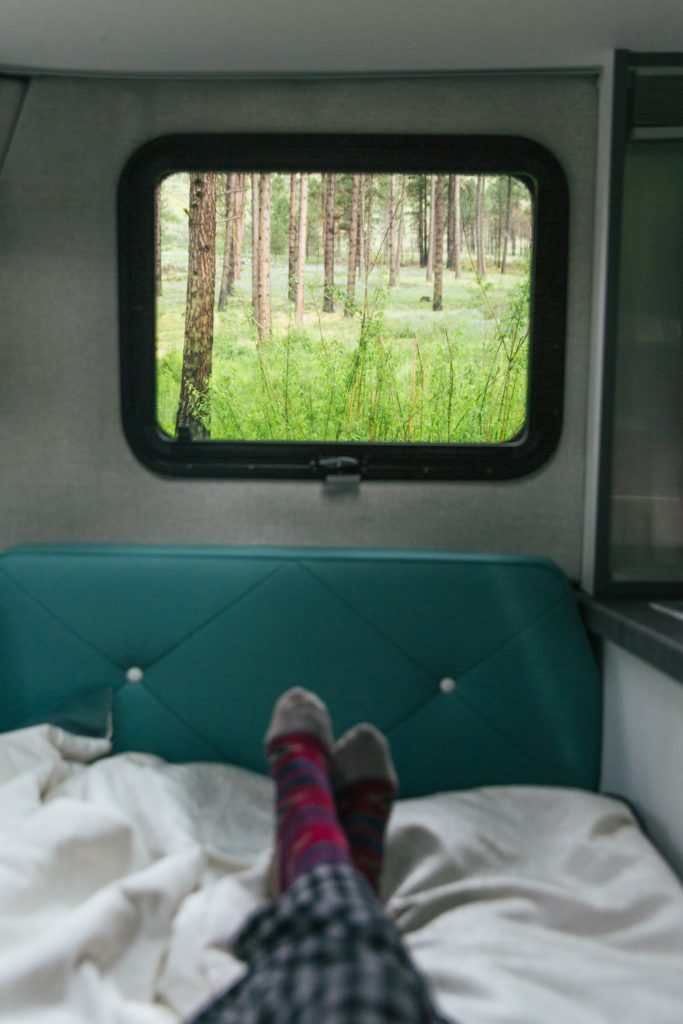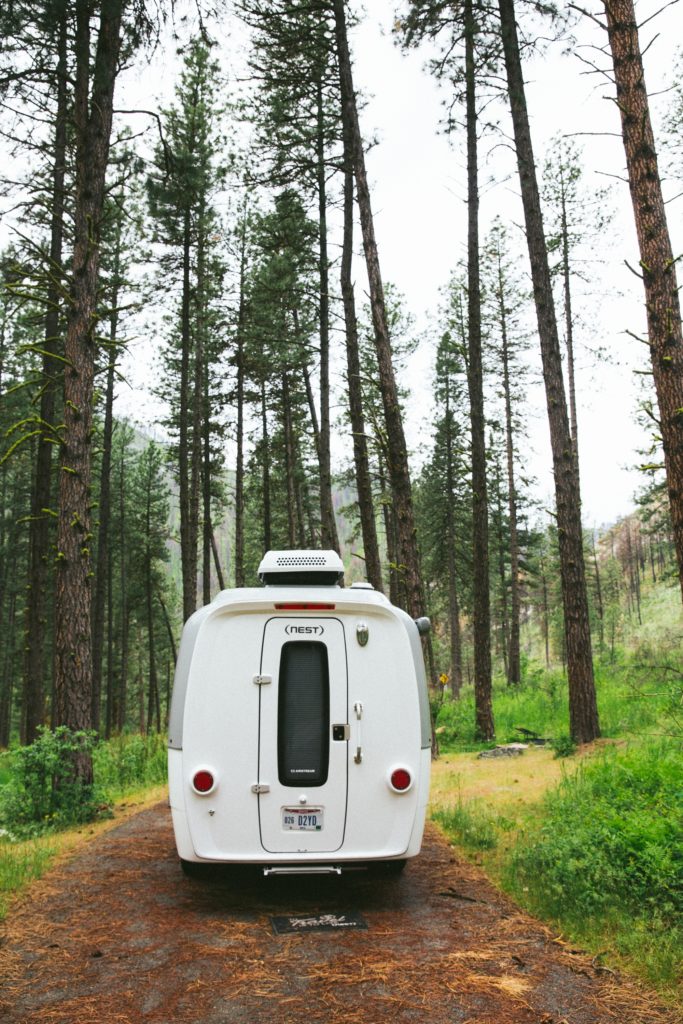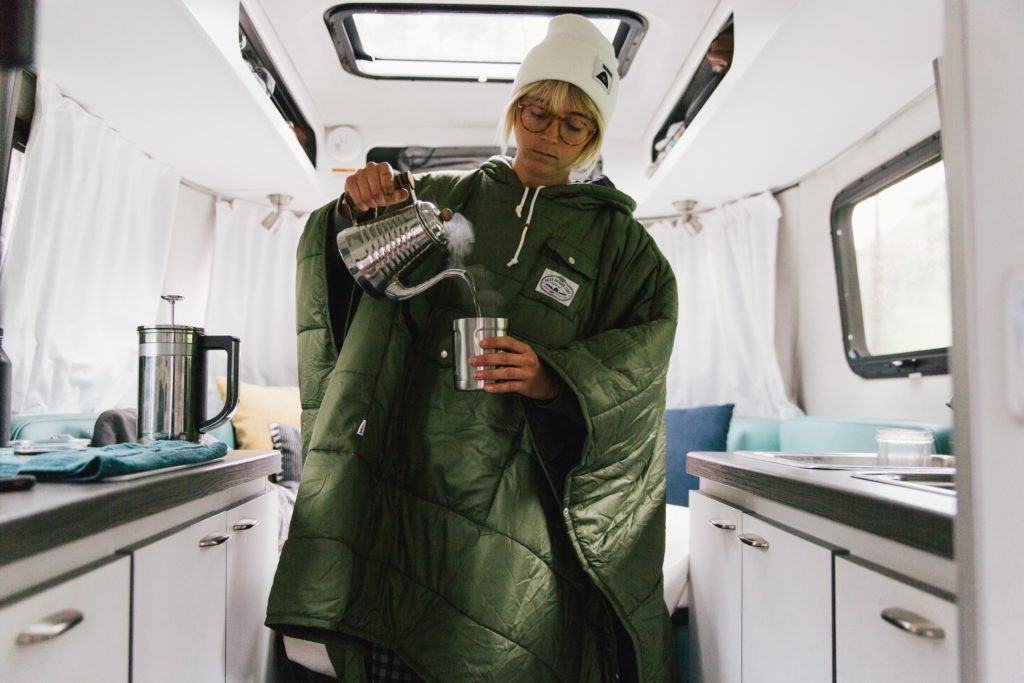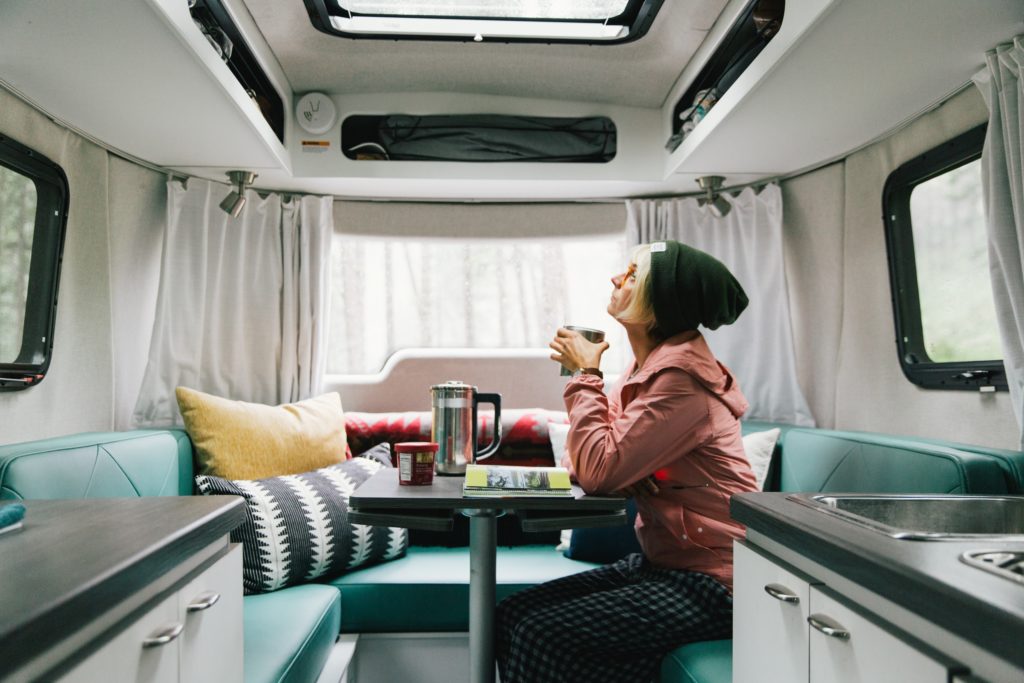 To my surprise, Idaho is filled with hot springs. A friend mentioned a particular pass on the way to Yellowstone that has plenty of great places to camp, so after doing a little research, I found the spot that appeared to have the best hot springs near by: Pine Flat Campgrounds. After pulling into the grounds in the dark, I woke up surrounded by a lush green forest. Once I made coffee and breakfast in my Nest, I found the trailhead leading to the springs and weaved my way down the trail alongside the river until I found a hillside with steam floating off it's surface– a telltale sign of hot springs in the distance. After putting in a little work, I found the most incredible hot spring I'd ever seen in the U.S.– and I had it all to myself. The hot water trickled down a rock face into the pool catching it below, creating a steaming waterfall. The whole scene was situated at the edge of a river with a mountain of trees rising up on the other side. I sat in that pool in total awe of my surroundings until my skin started to prune.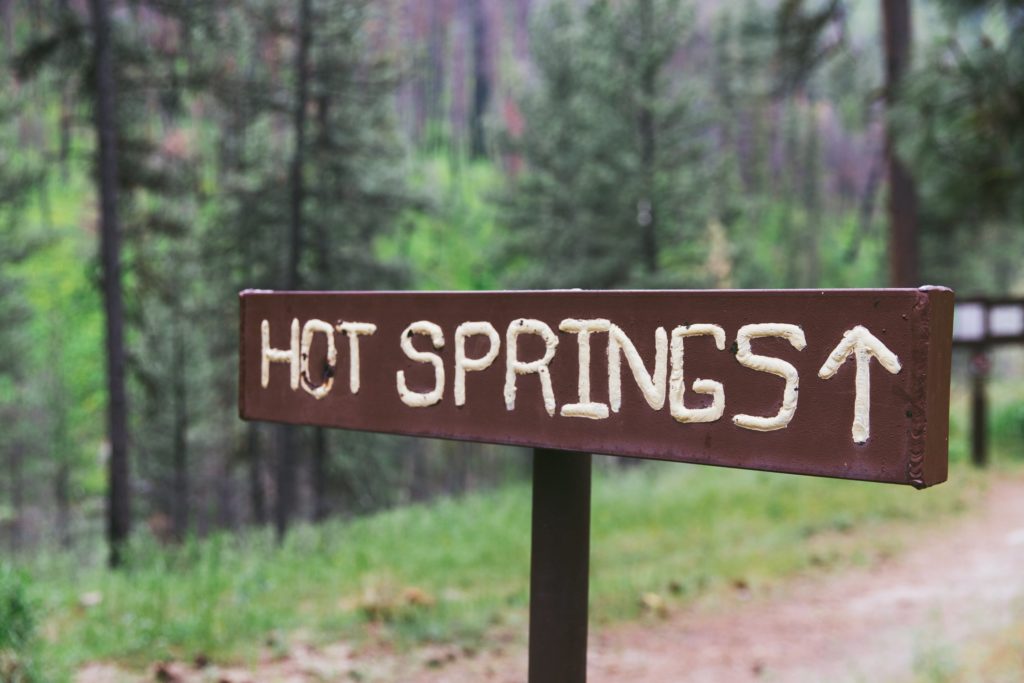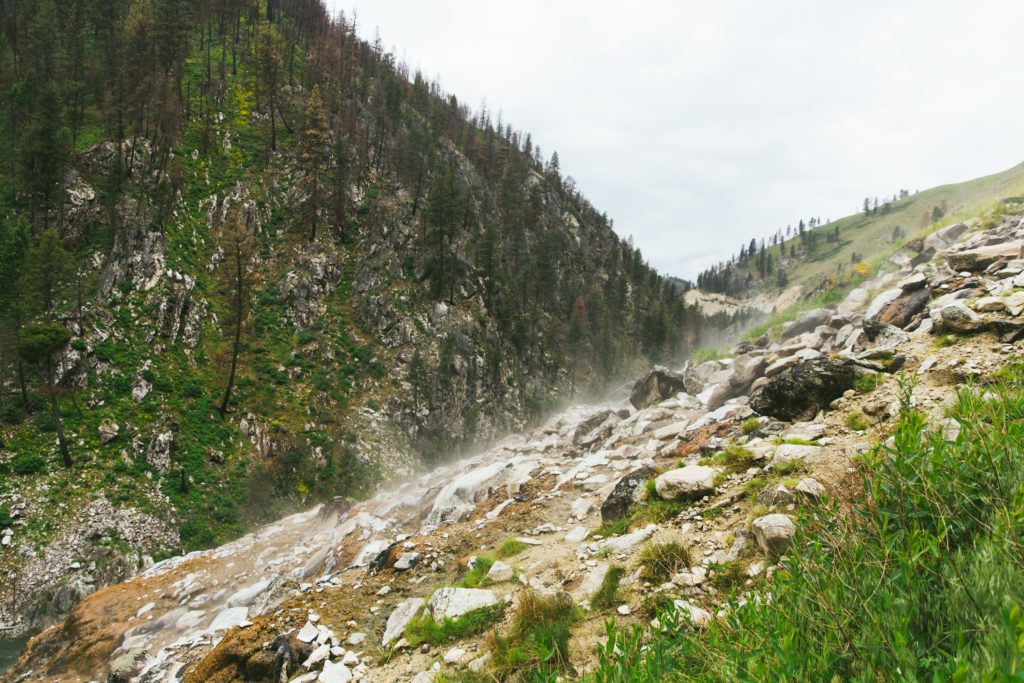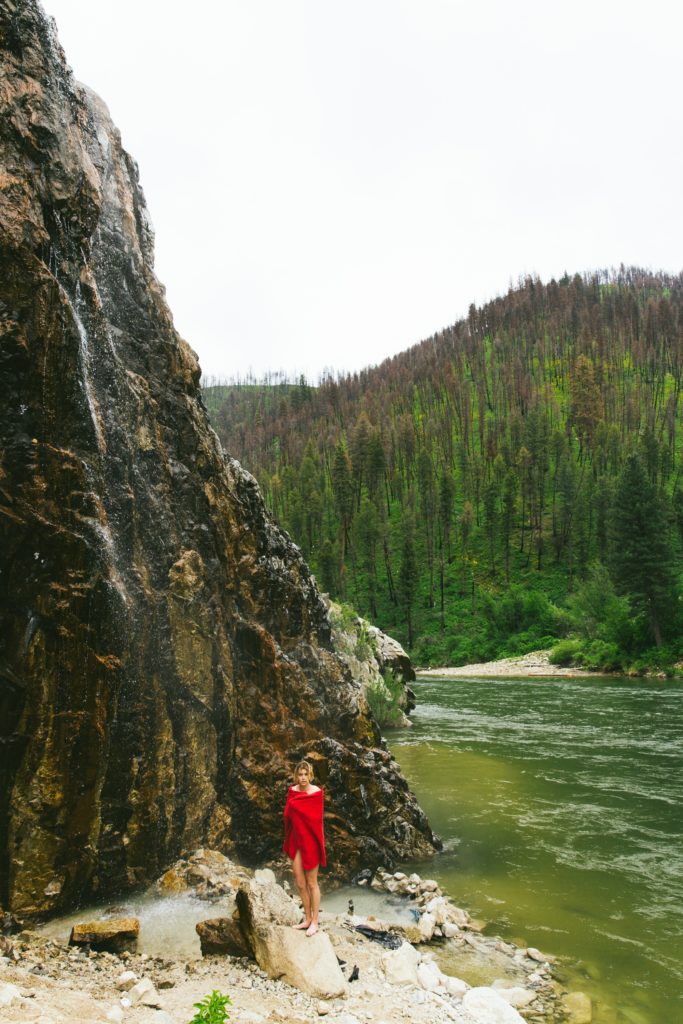 From Pine Flats Campground, I continued another three hours to a place I never knew existed before I started this trip– Craters of the Moon National Monument. How this place has never crossed my radar, I have no idea. This surreal area is a vast landscape of lava flows from past volcanic activity. The park is aptly named, as this black and barren landscape certainly did not appear to be of this Earth. I was able to secure a spot at the Lava Flow Campground right at the entrance of the park, which was trailer-friendly and surrounded by the unique lava-rock landscape.
After parking the Nest and getting settled, I made my way straight to the feature in the park that most interested me– the Inferno Cone. This odd feature is a large black mound (cinder cone) completely devoid of vegetation, making it the perfect graphic landscape for the type of photos I like to shoot most. I set up my camera on a tripod, and with a remote in hand, I bounded up and down the hillside taking hundreds of photos as the sun set, with a rainbow situated in the background no less.  After about an hour of running around like a chicken with its head cut off, I made my way back to the comfort of the Nest to make myself dinner, anxiously awaiting sunrise so that I could continue exploring the park.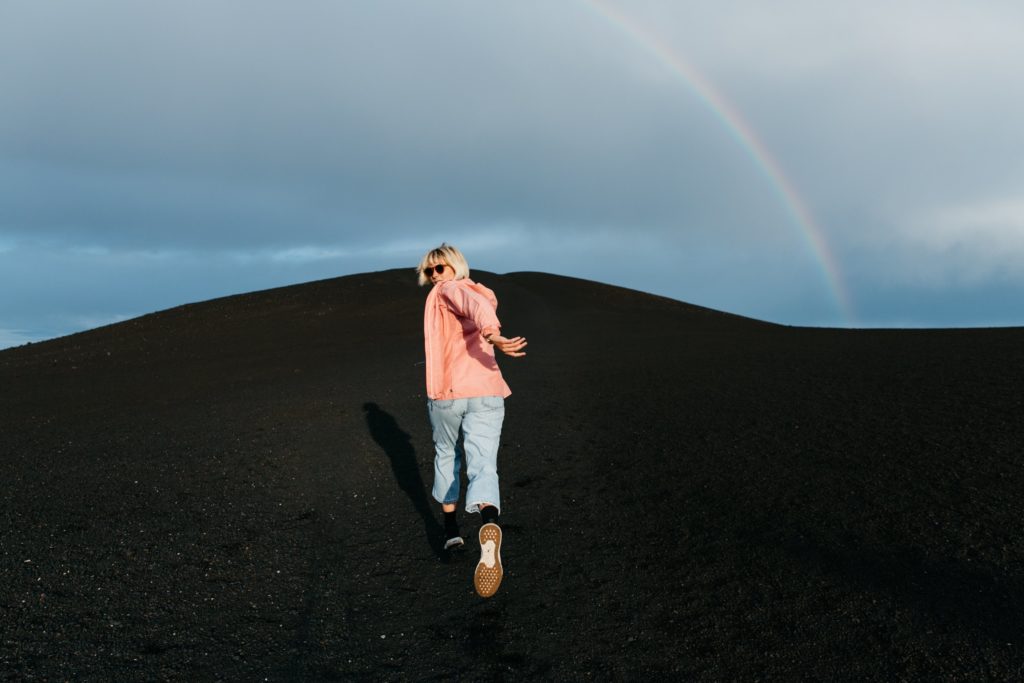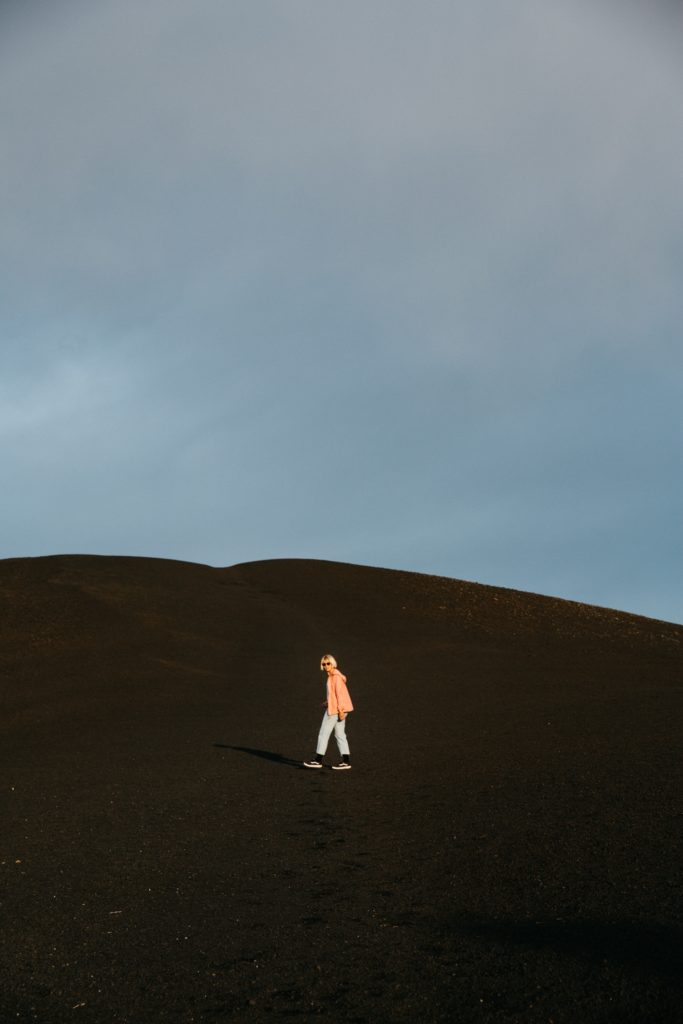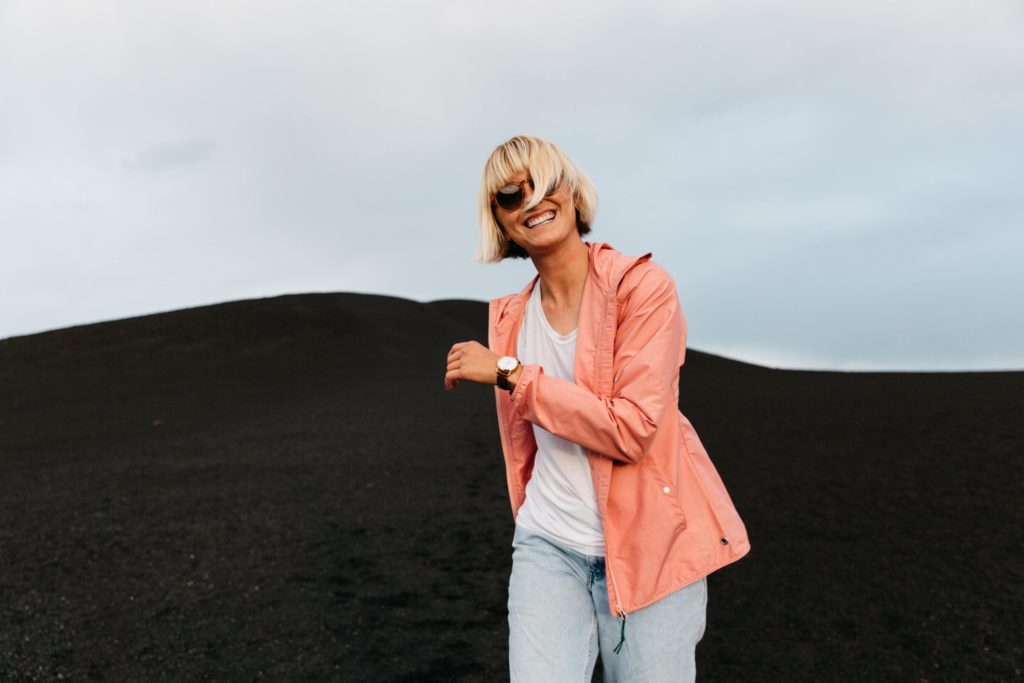 If I'd been traveling by plane to the various main destinations I visited on this two-month trip, I never would have discovered these places. However, when you're putting wheels to pavement, you are constantly in search of places between "popular" destinations to occupy your time and satisfy your curiosities. I certainly never thought that I would just happen to stumble upon what I believe to be the most amazing hot spring in the U.S.… or find one of the most picturesque landscape in a seemingly barren wasteland by chance. It is the surprises like these that I love most about road trips. And when you are traveling with a trailer, you tend to be comfortable covering longer distances, giving you more opportunities to discover the unexpected. Just keep your eyes open– there are plenty of treasures to be found in the most unexpected of places.