Two iconic brands with nearly a century of expertise in the outdoor world have come together again on a Special Edition Basecamp 20X that expands the opportunity for adventure. Perfect for families, couples, and solo travelers alike, the new REI Co-op Special Edition Basecamp 20X expands the floor plan to include two convertible living spaces, a mid-ship galley and all-in-one wet bath, and the same sustainable design at the core of our first partnership. This spacious floor plan allows owners to bring the whole family or invite friends along, with sleeping space for up to four. And with its sustainable materials, off-grid capabilities, and clever design prioritizing comfort and storage, this special edition Basecamp model is set to impress outdoor enthusiasts looking to elevate their travel experiences.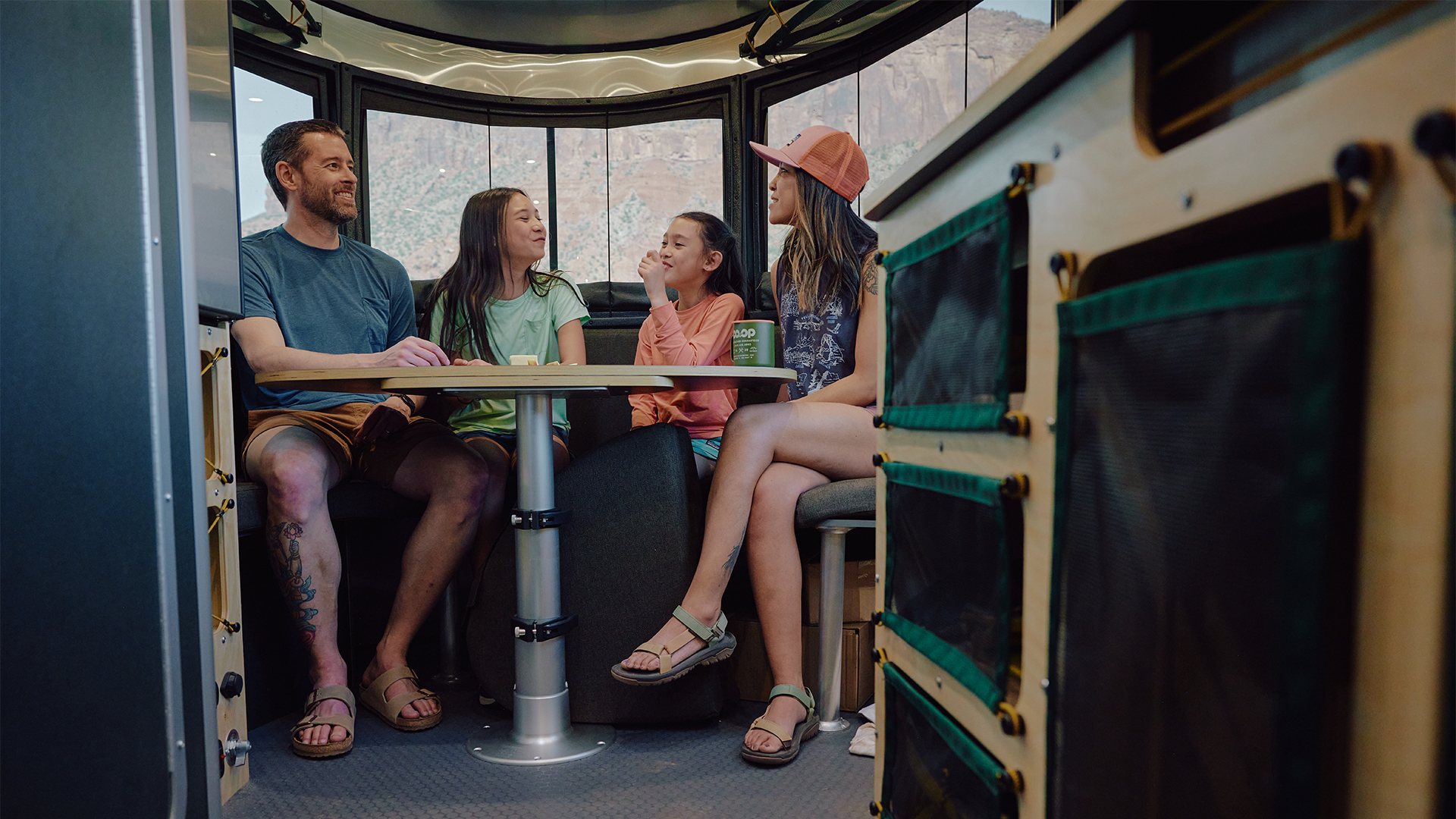 Expanding the Partnership – and the Interior Living Space
The collaboration between Airstream and REI Co-op comes at a time when more travelers are embracing the joy of camping and outdoor adventure while also recognizing the importance of sustainable design and material choices in their gear. With the REI Co-op Special Edition Basecamp 20X, sustainable design and post-consumer recycled materials are woven throughout, along with features that enable owners to harvest the sun's energy, conserve water resources, and explore beyond the traditional camping grid.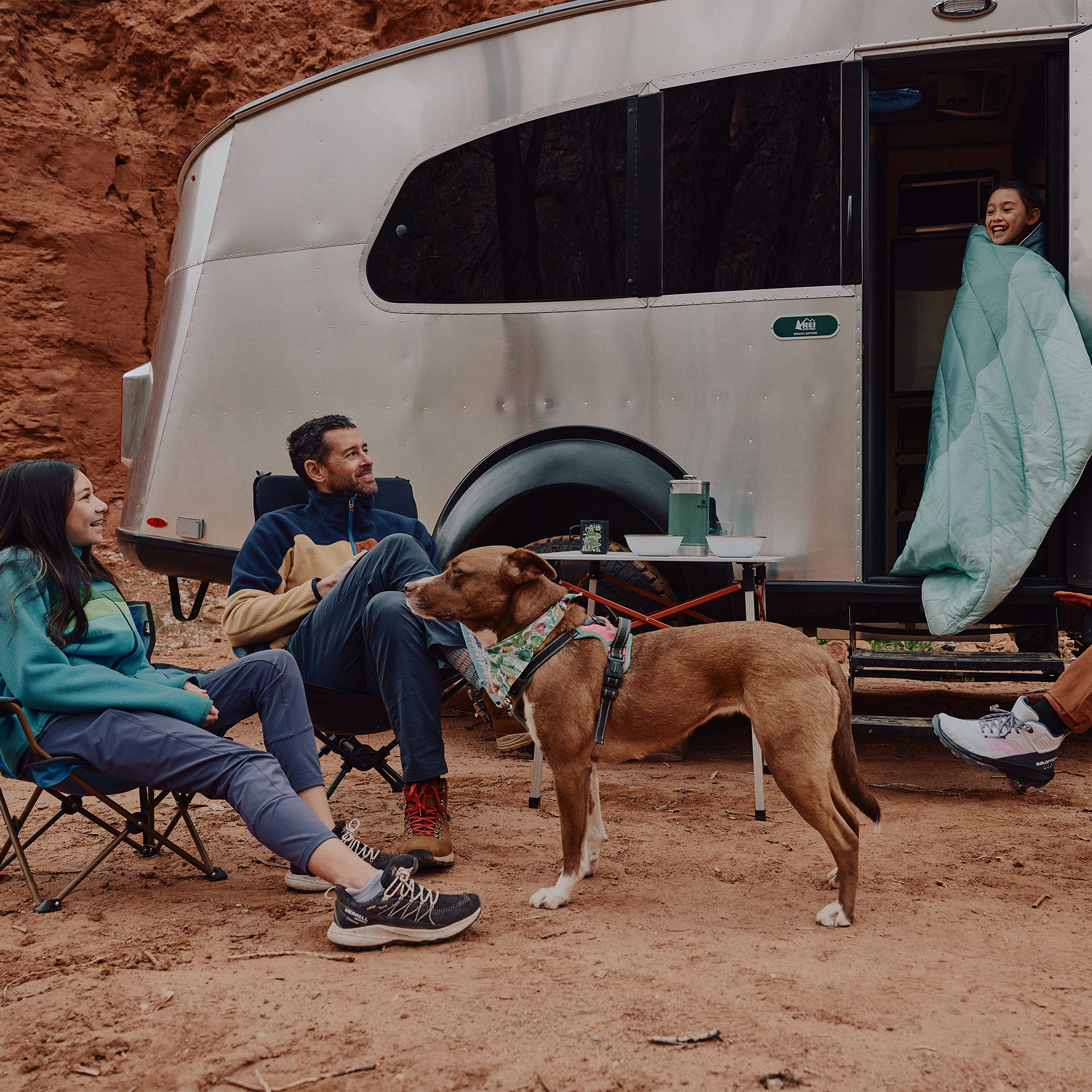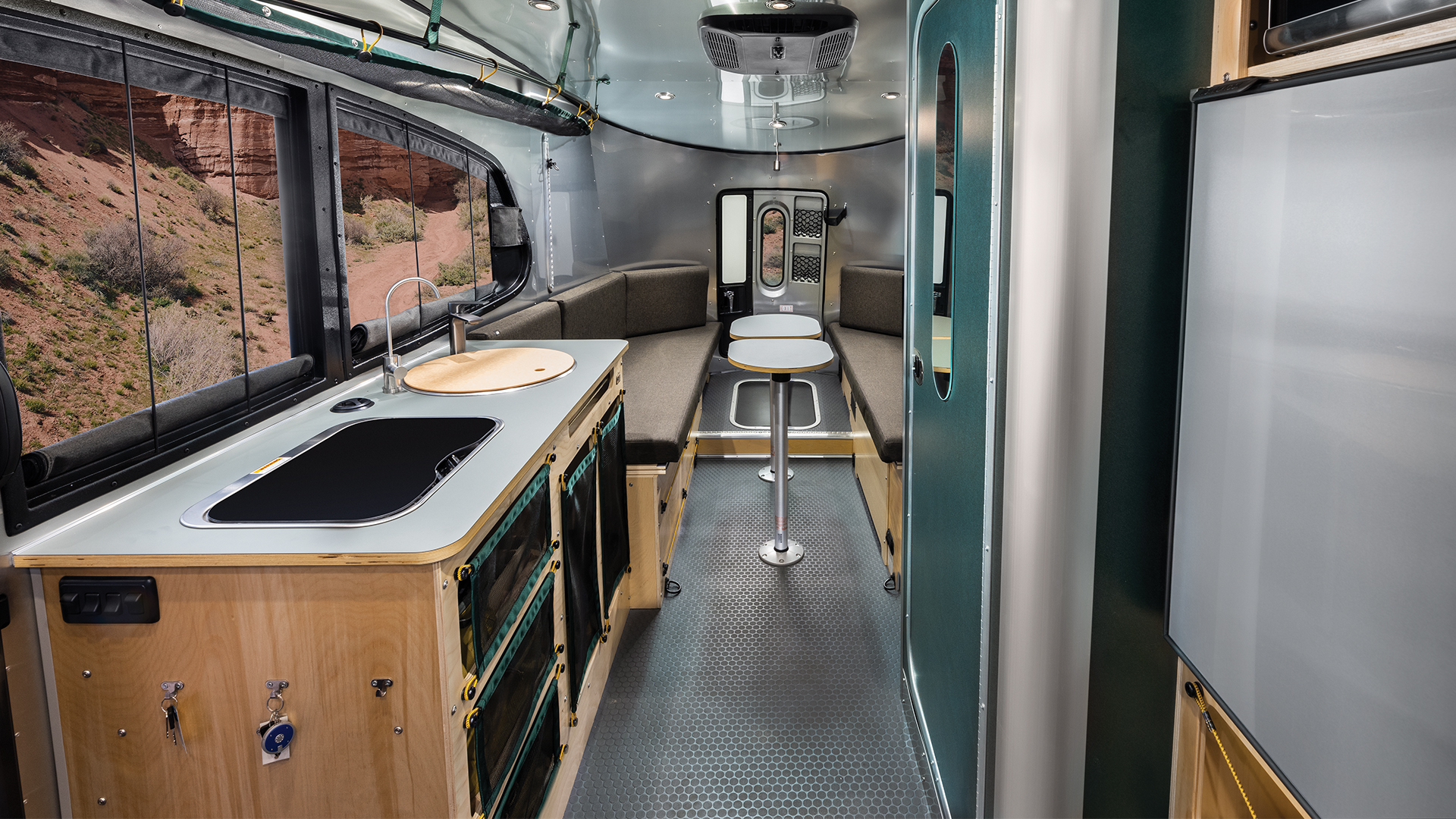 As the partnership between these two outdoor brands expanded, so did the floor plan for this new Special Edition. The additional interior space of the Basecamp 20 floor plan opens up new possibilities for adventurous travelers who want to bring friends and family. The front dinette of the Special Edition Basecamp 20X converts from dining or working space to a bed nestled under the front panoramic windows. At the rear of the trailer, a second convertible living space allows owners to quickly set up benches around a removable table or convert the space to a spacious sleeping area. For couples or solo travelers, the larger floor plan provides the flexibility of leaving one area converted for sleeping and the other for dining, working, or relaxing.
Sustainability and Design
Through this expanding partnership, both Airstream and REI Co-op have placed a keen focus on sustainable materials, aerodynamics, towability, and intentional features. This new Special Edition showcases these efforts with its use of fabrics and laminates made from post-consumer recycled materials, a cutting board sink cover crafted from recycled paper, and cabinetry made from lightweight and sustainably grown wood. The standard recirculating water heater provides on-demand hot water while conserving wasted cold water from going down the drain. And optional features like the composting toilet reduce water consumption and help you save the precious water in your fresh tank, while the optional 360-watt solar package with a lithium battery bank lets you go further off-grid and harvest the free, abundant energy of the sun.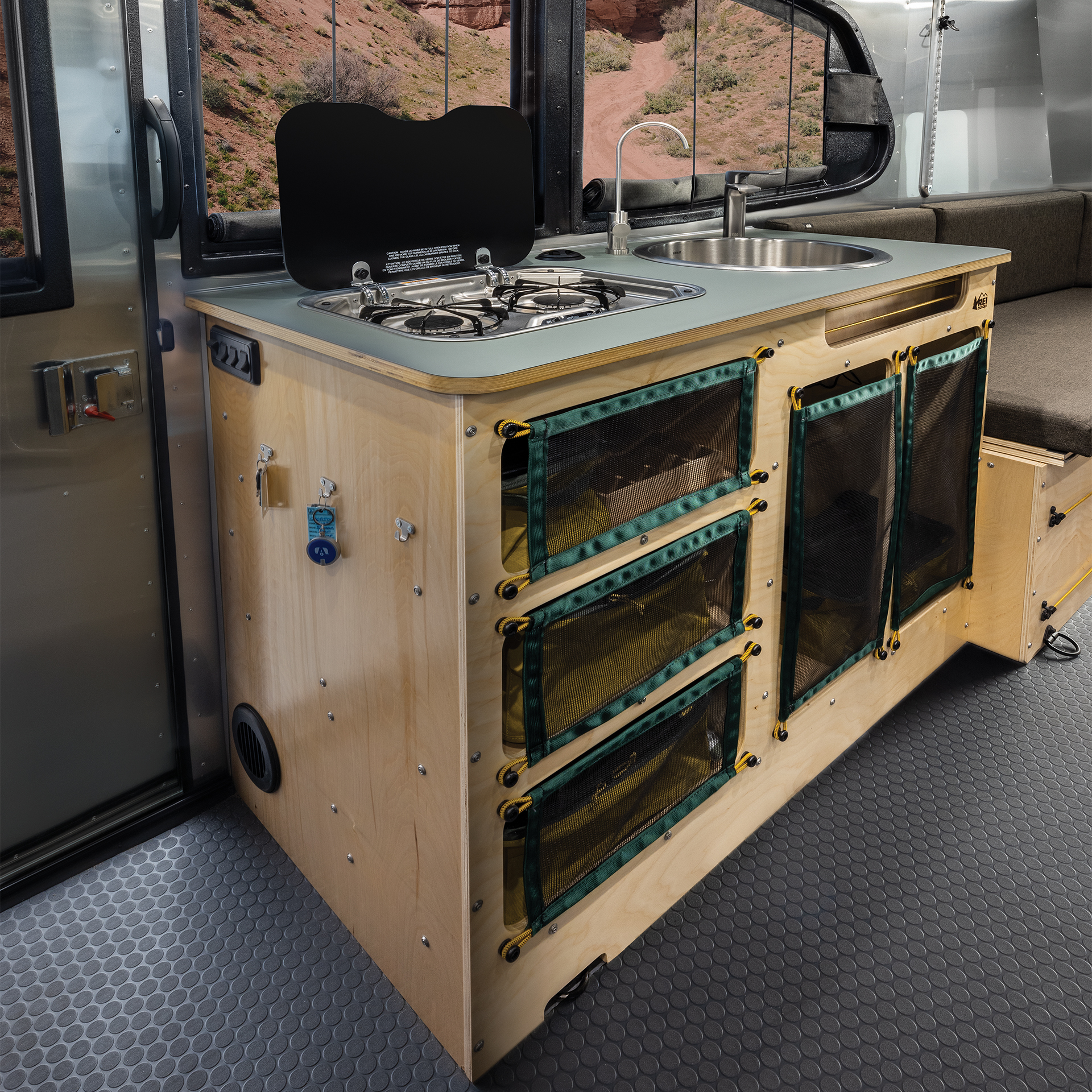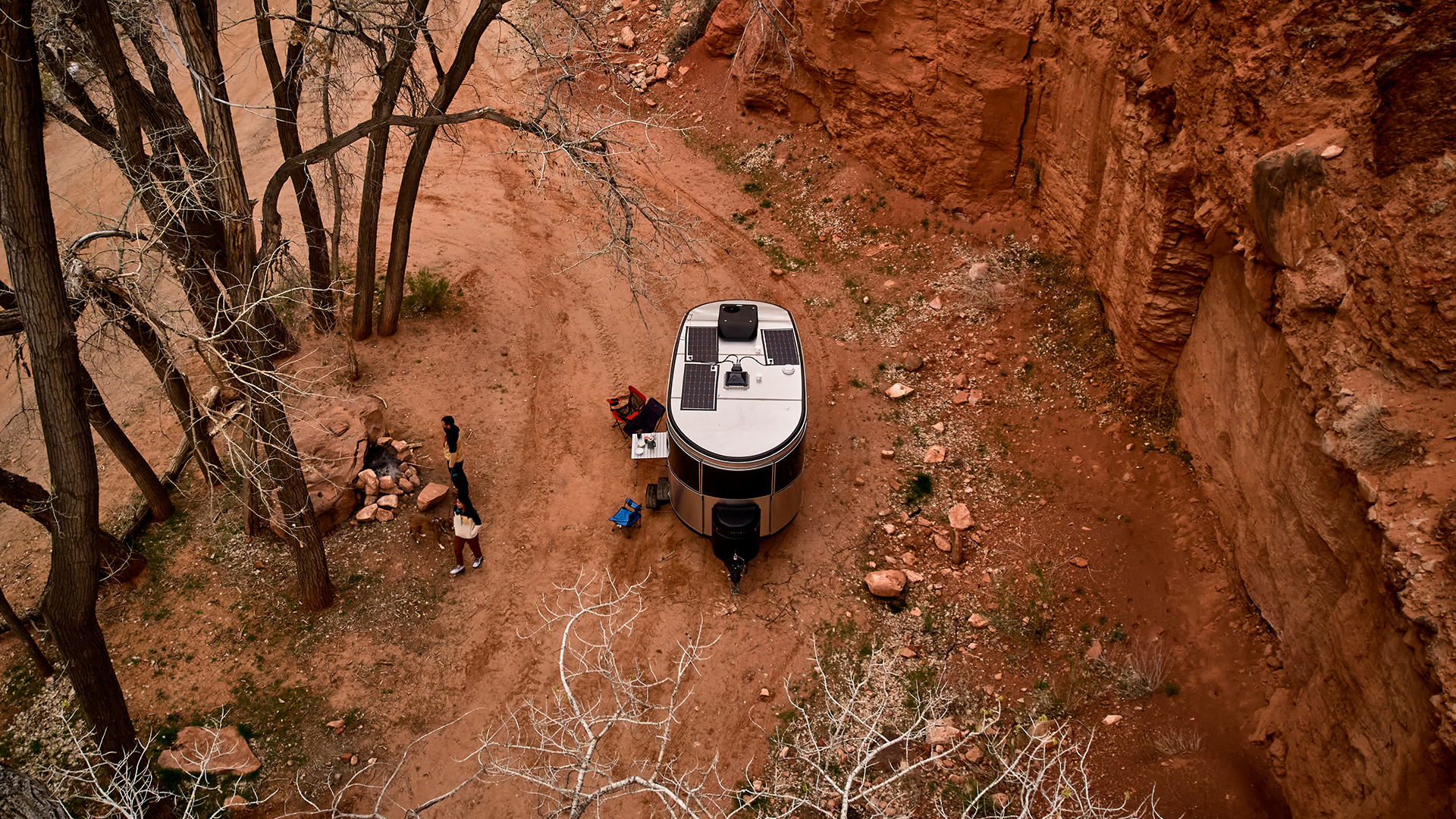 The Adventure Experience: Gear, Storage, and Lightweight Towability
Designed to empower owners to venture off conventional routes and immerse themselves in the solace and recreation you can only find in the backcountry, the REI Co-op Special Edition Basecamp 20X offers a range of features tailored to outdoor enthusiasts. The popular and capable X-Package comes standard, including a three-inch lift kit, all-terrain tires, and front stone guards that protect your investment from road debris and the rigors of heading off the pavement. The innovative L-track storage system incorporated into the walls and floors ensures quick and secure storage for bikes, kayaks, fishing poles, skis, or other outdoor gear. The model also includes a built-in floor cooler with a drain (that doubles as storage for wet gear), a dedicated gear locker, and comes stocked with adventure ready gear from REI – an extensive kit of essential gear to get you off on the good foot.
The cabinetry and spruce green accents add a touch of REI-specific décor to the trailer. And with a lightweight design weighing in at just 3,500 pounds, the REI Co-op Special Edition Basecamp 20X can be towed by a wide range of midsize SUVs and light-duty trucks – potentially with the vehicle you already have in your driveway or garage.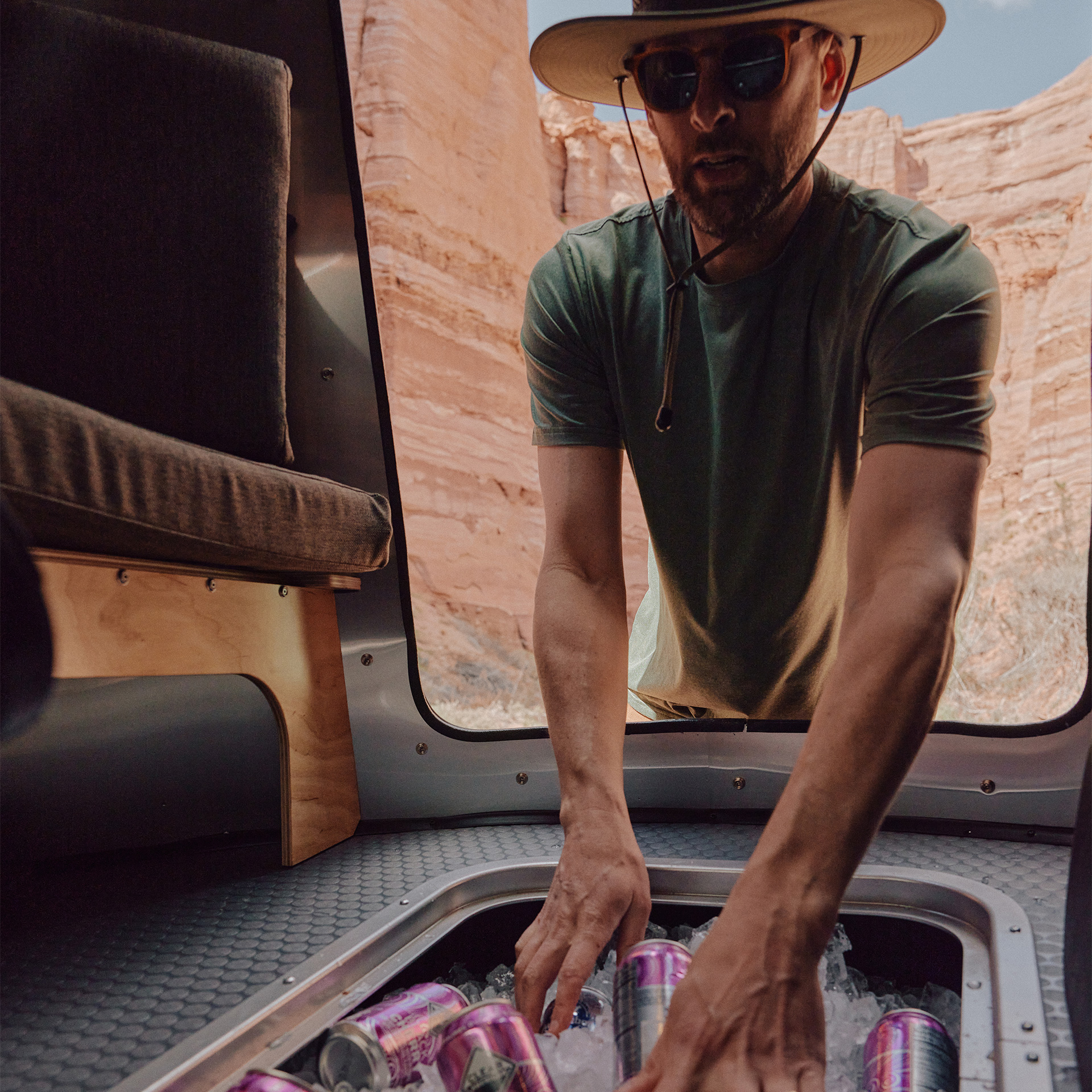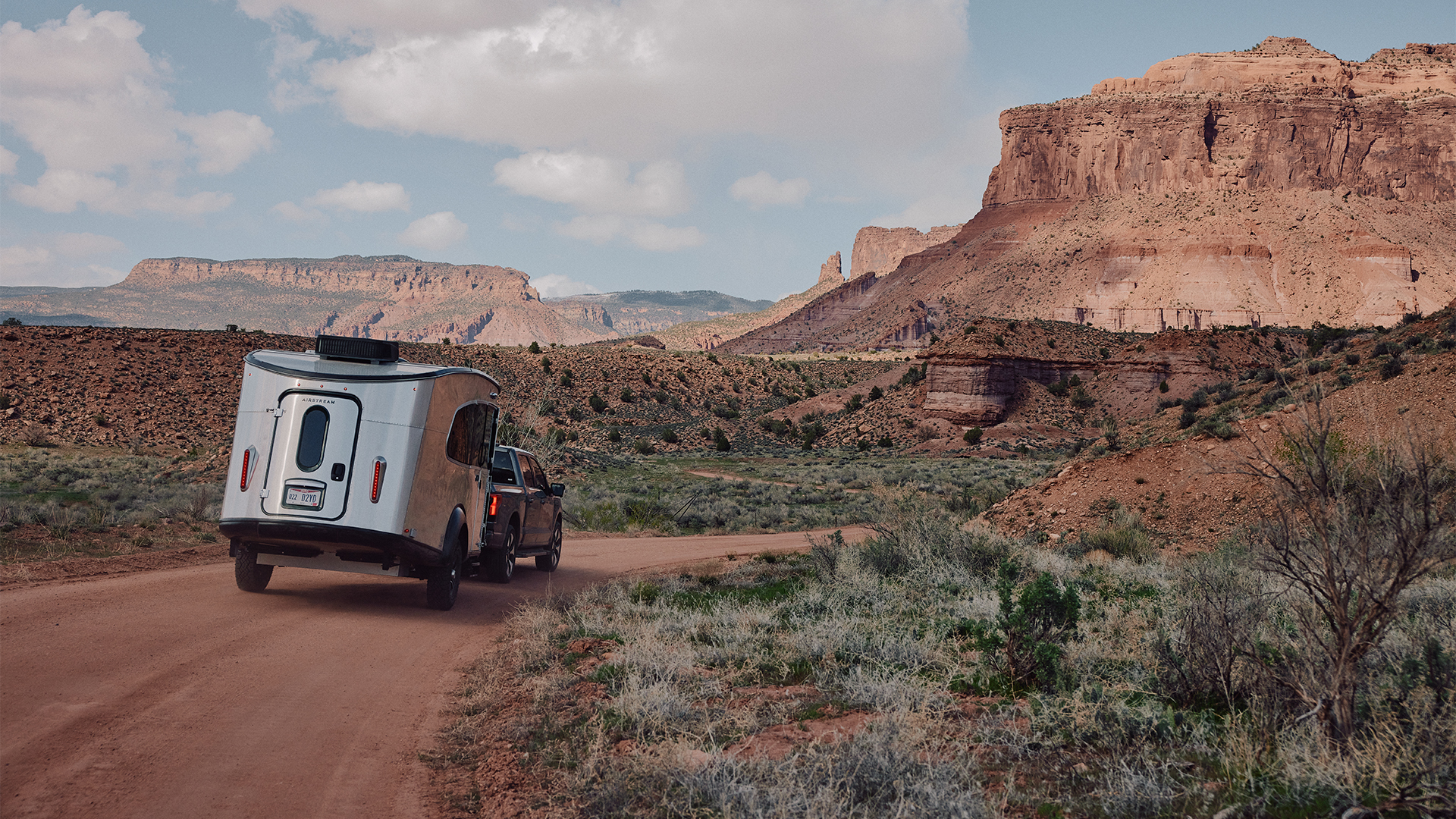 A Remarkable Partnership Expands Toward New Horizons
The REI Co-op Special Edition Basecamp 20X offers adventurous travelers a travel trailer that combines sustainability, comfort, and storage solutions. With its thoughtful design, off-grid capabilities, and compatibility with a range of vehicles, this special edition Basecamp model is a perfect companion for those seeking to explore the great outdoors.
Through this partnership, REI Members received a sneak preview and early pre-order access to the new road ready REI Co-op Special Edition Basecamp 20X. For more information about REI Co-op and all the membership benefits included, visit REI Co-op's Membership Benefits & Rewards page.
Place your orders through authorized Airstream dealerships beginning July 27th, and embark on unforgettable adventures with the REI Co-op Special Edition Basecamp 20X.
Want to dig into the details behind the REI Co-op Special Edition Basecamp 20X? Download a brochure and discover more.
Ready to explore the Airstream lineup yourself? Find your nearest dealer so you can see them in person today.