We wanted to share our recently restored one-of-a-kind, Golden Caravan, 1961 Airstream with the folks who are currently building Airstreams in Jackson Center, Ohio. We live in California, so we planned a 6-week cross-country trip that included vintage trailer campouts, appearances at museums and even a book signing at an Airstream dealer in Utah. We towed the shiny Airstream across the Midwest and met a lot of people and did a lot of fun touristy things along the way.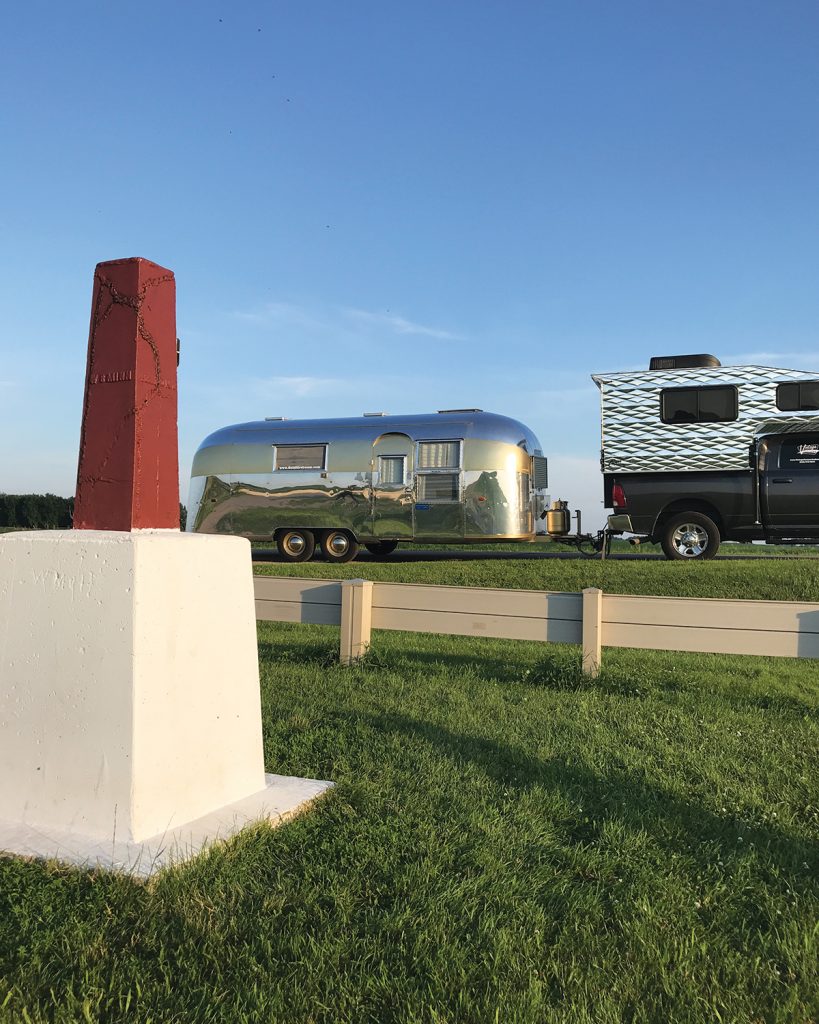 At the Airstream factory in Ohio we toured the facility where the new Airstreams are built.  We also saw the new 750,000 square foot building that Airstream will be moving the trailer assembly into by 2020. The new building is three times the size of the one they are in now and will also have a "Heritage Center" to display vintage Airstreams. The people working at Airstream were able to take a minute to see our Airstream while we were there. It was obvious that they have a passion for the iconic brand and offered up several compliments on our trailer.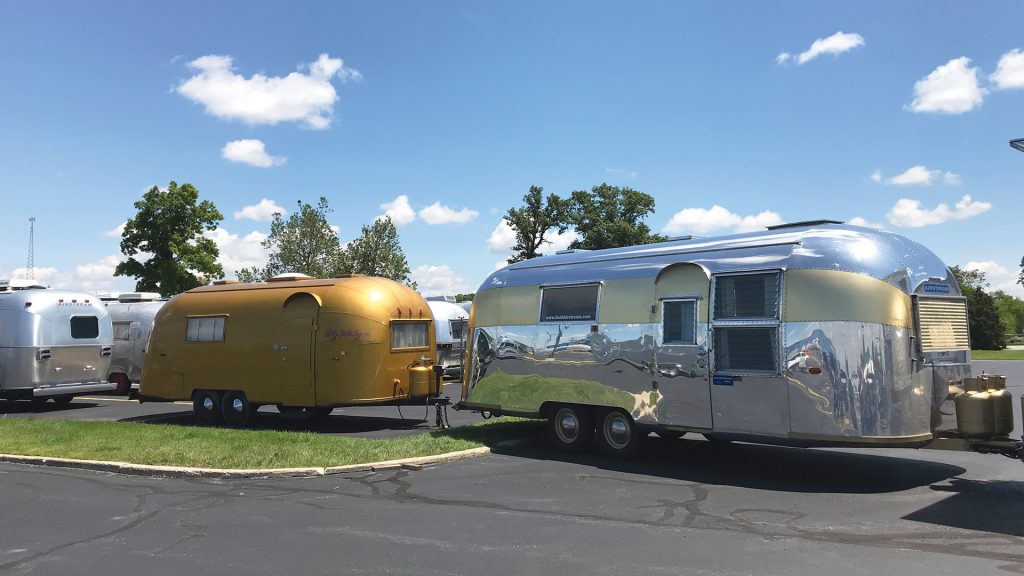 We showed the trailer at two of the museums we visited. Both the RV Hall of Fame and the Volo Museum exhibited the Golden Caravan for their guests to see.
If you are an old car or vintage trailer admirer, you may want to add these stops to your bucket list.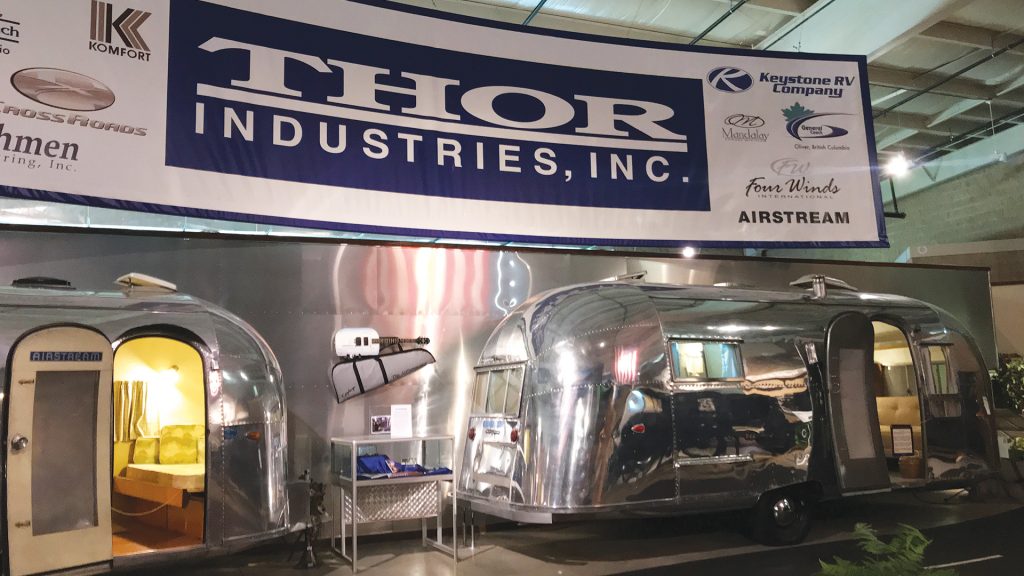 1. RV/MH Hall of Fame and Museum, Elkhart, Indiana
More trailers than cars, The RV Founders Hall displays trailers, photos, and memorabilia reaching back to the 1920s and 1930s. The museum presents chronological and technological advancements in the industry from before WW I to the present. It is a must-see for anyone who appreciates the history of the RV industry in America.
2. The Volo Museum, Volo, Illinois
A family owned and operated museum that is also home to Volo Auto Sales, one of the most respected names in the industry. Many of the displays feature vehicles that are for sale, so the collection is always changing. Well organized, labeled, and displayed, this collection is a "must see"! There are iconic classic and muscle cars, and original cars from movies and TV. From boats and scooters to juke boxes and bicycles, there is something for everyone.  Eight vintage trailers and RVs are on display; two that were featured in the Vintage Camper Trailers Magazine.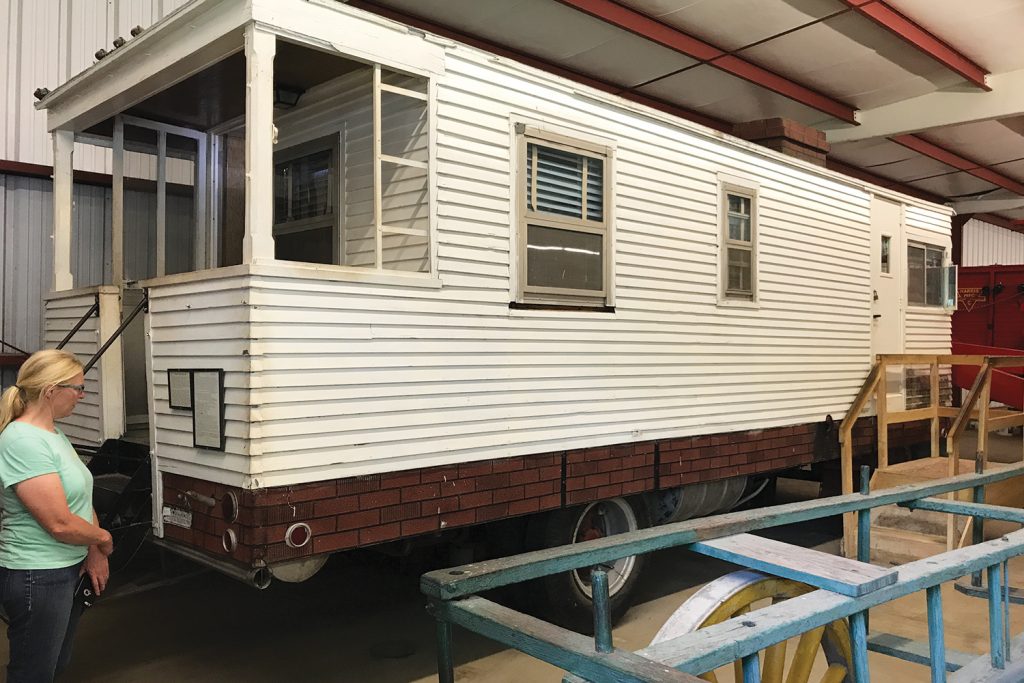 3. Pioneer Village, Minden, Nebraska
Founded in 1953 by Harold Warp, a Chicago manufacturer, the museum is a complex of 28 buildings on 20 acres with a total collection of over 50,000 items. 100 antique tractors. The world's oldest Buick. A 1902 Cadillac and a 1903 Ford, both designed by Henry Ford. There are 350 other antique cars, all displayed in their order of development. Many look like time stood still in the mid-60s. The sheer quantity of items at this attraction takes a full day to walk through. Only one pre-war Masonite Vagabond trailer on display.
4. The Henry Ford, Dearborn, Michigan
Experience firsthand the sights, sounds and sensations of America's formation. Over 80 acres showcasing 300 years of American perseverance serve as a living reminder that anything is possible. See the building where Thomas Edison had his lightbulb moment or the workshop where the Wright brothers repaired bikes and pioneered flight. Take a ride in a real Model T, or a walk through four working farms. The museum has some fantastic cars but also showcases many other aspects of American ingenuity.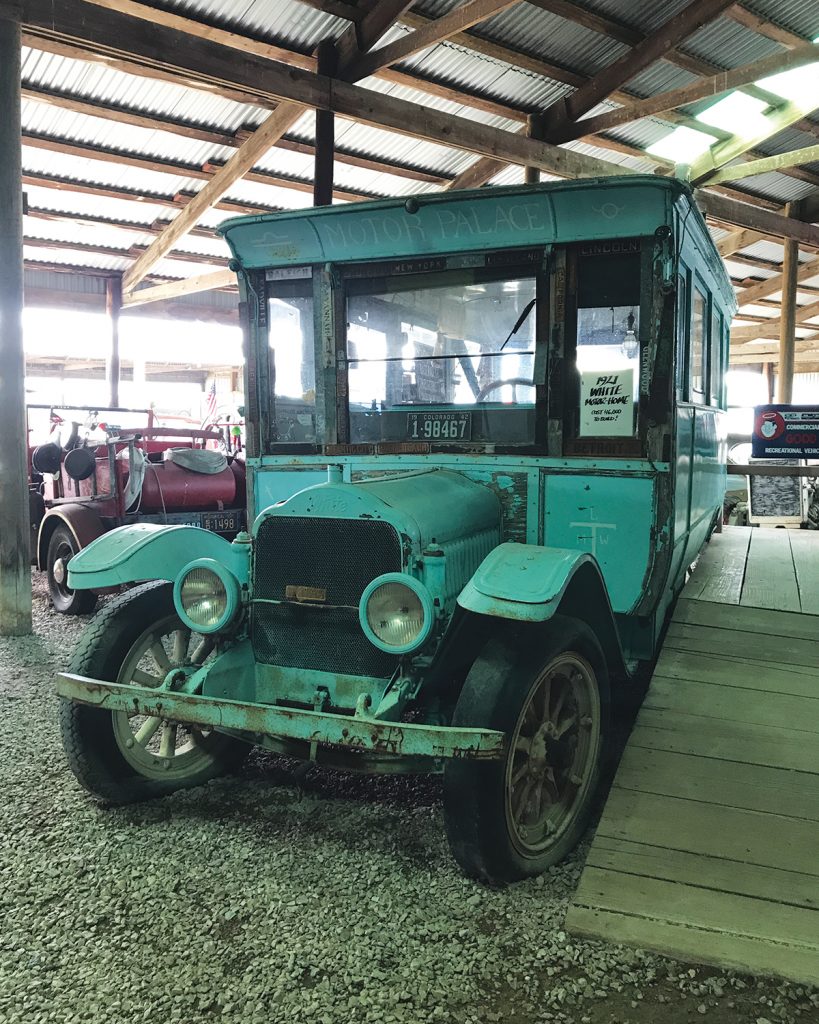 5. Pioneer Auto Museum, Murdo, South Dakota
This long-standing museum featuring 275+ classic cars, tractors and motorcycles was recommended to us by several people in the area. They had a 1921 White RV that claimed to have traveled from "Ocean to Ocean then Around the World".