Longer, warmer days are here. Outside, birds are singing and the blossoms fill our fields and gardens. For everyone still inside because of work, weather, or social distance, we're delivering more than twelve hours of music, curated by the audiophiles here at Airstream to bring some of that cheer indoors.
This Spring release of the Airstream playlists marks our fourth consecutive update to our road trip inspired collections. After compiling dozens of new songs and legendary throwbacks all quarter long, we release them to the wild at the start of the new season. In the last year, we've created twelve unique playlists, sharing with our Spotify followers more than forty-eight hours of great music.
We're back again, ringing in months of brighter days with updates to Anthems and Wonders filled with all-star artists and high-def hits from the last sixty years. Not to be outdone, Backroads and Untrodden each introduce brand new music from new and returning artists. If soulful strumming is what you're looking for, give Backroads a try, but if it's eccentricity you're after, we recommend starting with Untrodden.
It's been a great twelve months for music, and we're thrilled to have had you along for the ride. If you've kept up with our playlists, we want to hear from you! Tell us on Instagram what your favorites were from the four seasons.
Follow your favorite playlists on Spotify, then follow the Airstream account so you never miss out on a new playlist.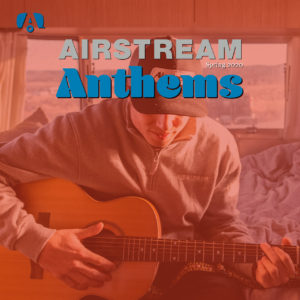 Airstream ANTHEMS | Spring 2020
Turn up the volume and open the windows. Anthems from the last sixty years are just what we need to accompany warmer weather.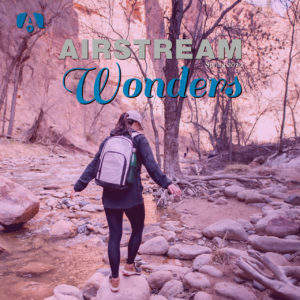 Airstream WONDERS | Spring 2020
This collection of hits spans generations. They're monuments to their moments in time and to the artists who created them.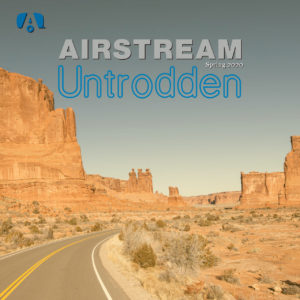 Airstream UNTRODDEN | Spring 2020
Eclectic, diverse, and fun as all get out. Look no further than to Untrodden for what's new and exciting in modern music.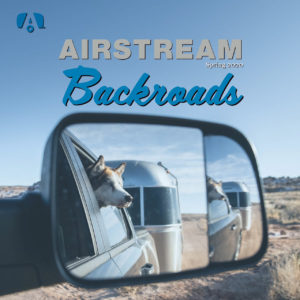 Airstream BACKROADS | Spring 2020
The backroads are at times leisurely and thrilling. Out Backroads playlist is meant to be explored at your own pace.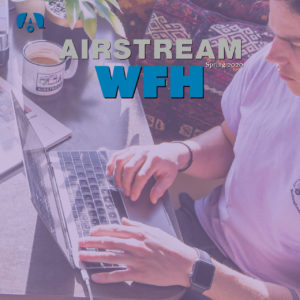 Airstream WFH | Spring 2020
If you're working from home (or from the road), our specially curated WFH playlist is 4.5 hours of ambient music to help you focus, relax, and be productive.
Tune in and jam out with all of the most recent Airstream playlists on Spotify.