Her Way and the Highway is our email series celebrating the vibrant community of Airstreaming women. Featuring inspirational stories and expert advice from women who hitch up and hit the road, Her Way and the Highway comes straight to your inbox every week. This season, we're featuring stories from the inaugural officers of Stella's Sisters, an Airstream Club International intra-club for women who tow or travel solo. Subscribe and don't miss an episode
When people asked where she was from, Carla Daggett would reply, "the back seat."
"I've been going somewhere all my life," Carla says. "It seems like I spent most of my childhood there."
Over the years she's lived in California, Florida, West Virginia, Georgia, New Mexico, Alaska and Texas, and she spent a lot of time in the Hawaiian Islands. "At age 18, I left Florida and caught up with my parents, who at the time were in New Mexico. Shortly thereafter, on a very cold January day, I hitched a ride to Alaska with two male friends. This move changed the course of my life. I stayed there for almost twenty years, went to college, married, built a custom home, had a child, owned a Tollycraft cruiser and started a business with family and a separate business of my own."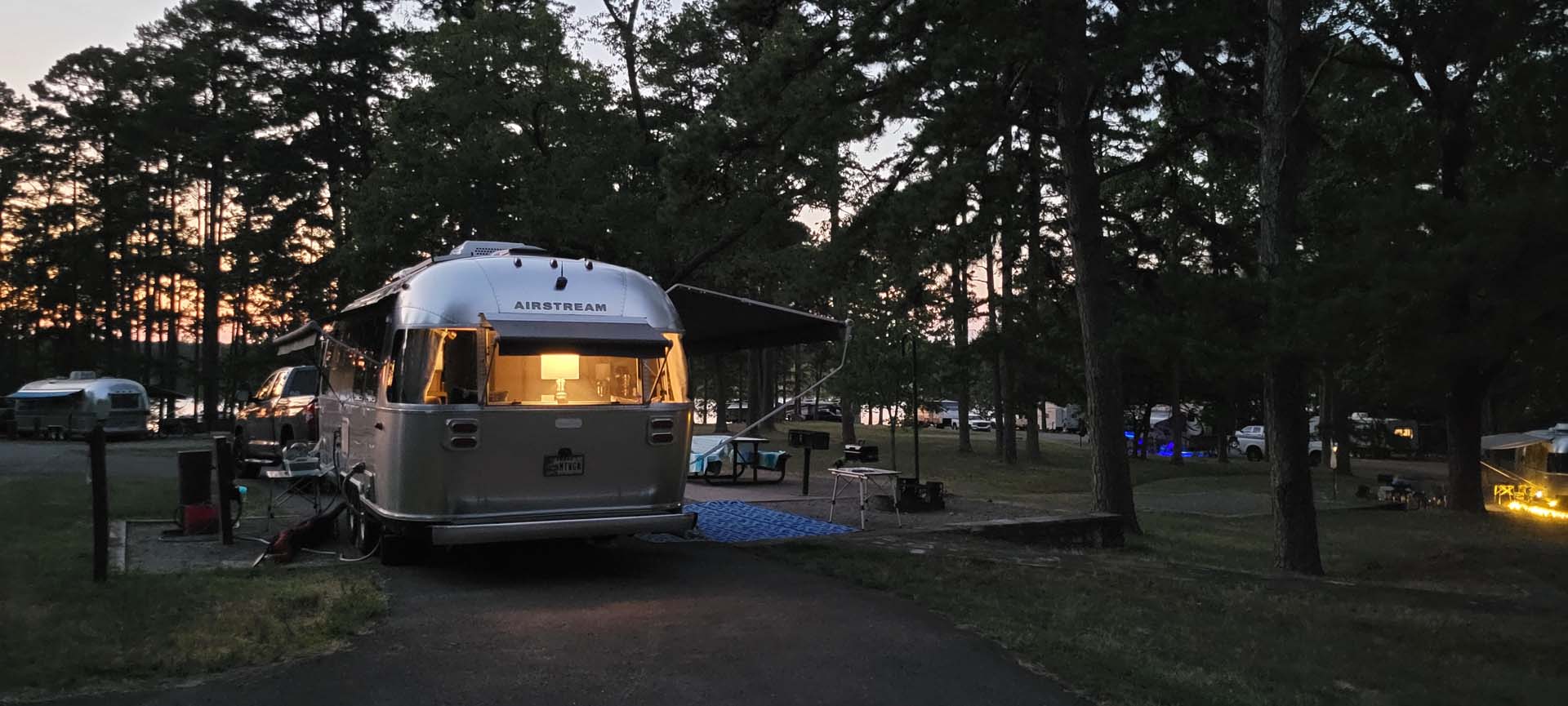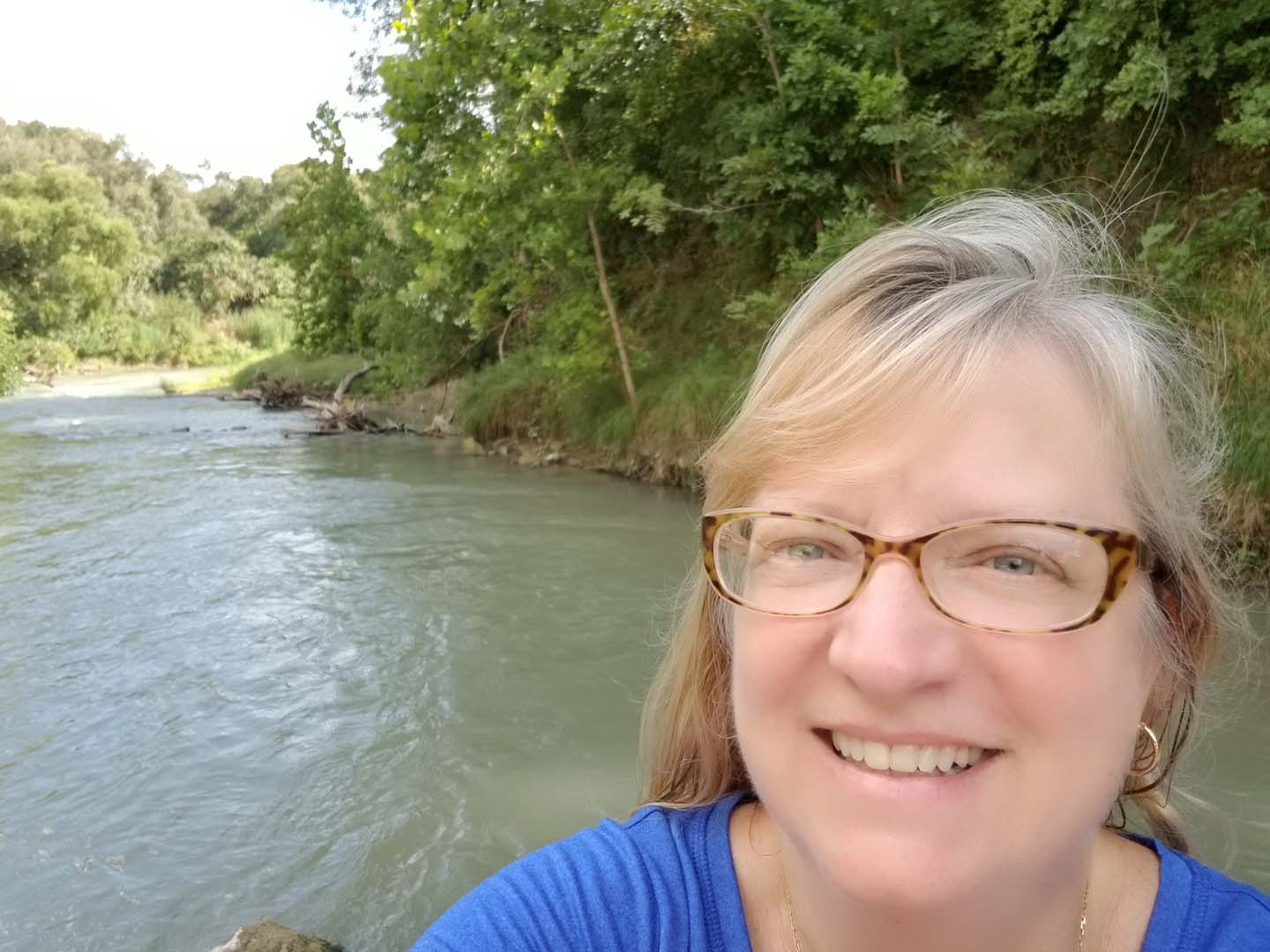 It was a rich, full life, and Alaska may have been as close to home as Carla had experienced to that point. When she left for the lower 48, a piece of her heart stayed behind.
"I missed the outdoors. The real outdoors, true silence," Carla says. "The lack of silence made me restless. I missed true wilderness."
Work didn't allow for the kind of big adventures she'd grown to love — it was hard to get enough time off (until she was able to take her work with her). And while she'd owned boats, the kind big enough to go real distances, they didn't offer her the range she was seeking.
"I live in a place on the Gulf of Mexico, and there is a lot of boating here, but one of the restrictions boating gives you is it just it takes a long time to travel a short distance, and the only place to go is either south to Mexico on the Intracoastal or go east on the Intracoastal, which means you have to transverse the Houston Ship Channel and the Mississippi River," Carla explains. "And so unless you have an ocean-going vessel, you're pretty limited. And I have friends all over the United States, including Florida and Alaska, New York, Oregon, California … so I have plenty of people to go see."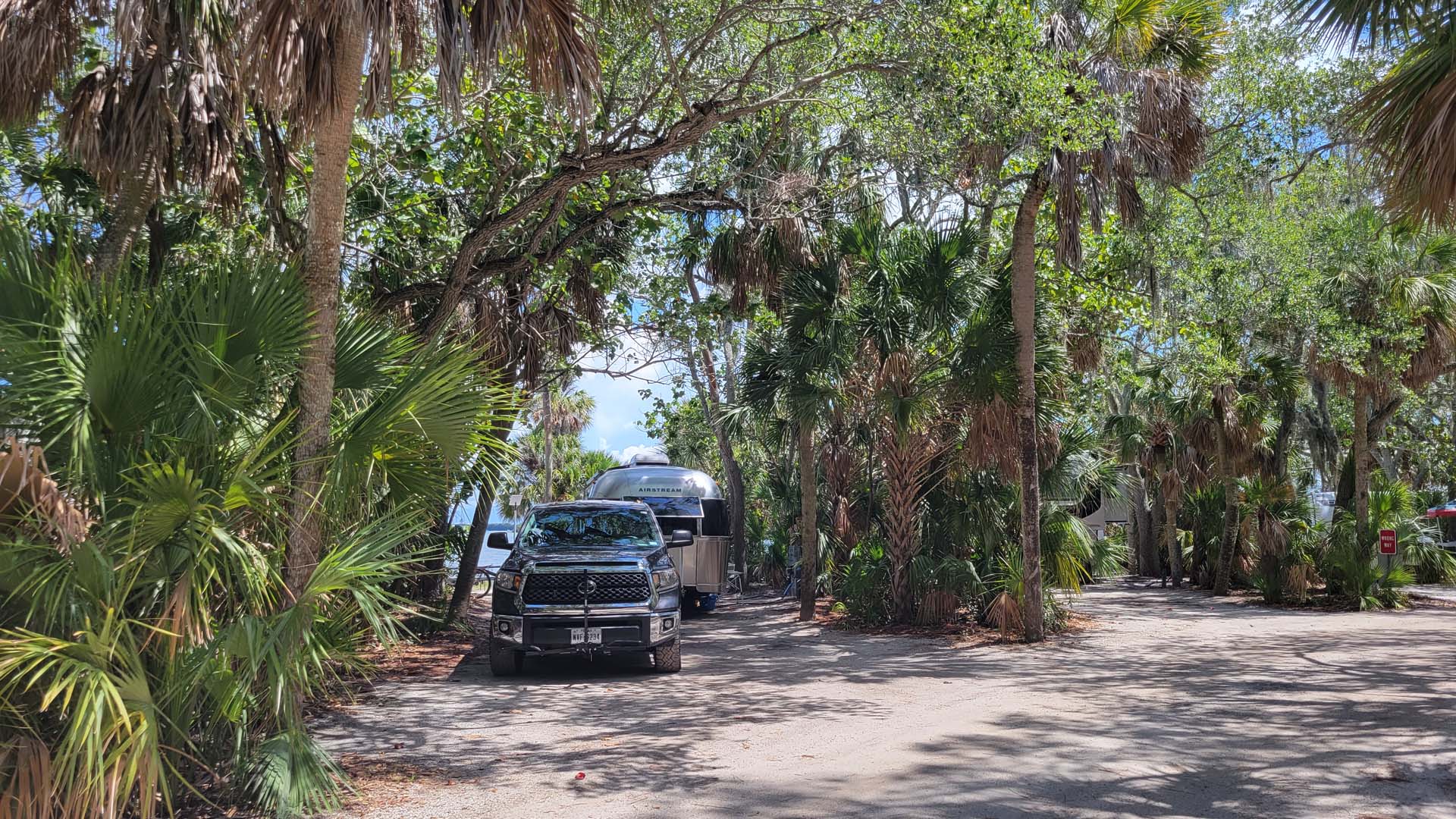 Carla hit upon the idea of camping; her parents had taken her as a kid. So she started shopping for small trailers, but didn't quite have Airstream on the mind yet.
"I just had a problem with the cost of these other brands, for what the product was," Carla says. "Every time I went and looked at them, I thought, I would pay about half of what they want for this product. I just felt like they weren't worth the money, looking at brand new ones or even used ones."
But through Lynda, now a fellow Stella's Sisters officer, Carla met a salesperson at her local Texas dealership, and fell in love with aluminum. She chose a 2017 International 19CB, feeling more confident about starting off on her own with a brand new model that didn't have any hitches in its giddy-up.
"My adult son went with me to pick it up. He drove it home and got it through the gate opening into my backyard. He was skeptical of my ability, and I was terrified," Carla says. "But I had decided this is what I wanted to do... and so I did. I struggled, but I learned. I was on my own. At the time no one I knew had a trailer or camper. I thought I could get backing up this single axle with ease. Ahh, nope. Dumping is what scared me the most and it turned out to be the easiest, just the most unpleasant."
The one thing she didn't do on her own? Name her Airstream. For better or for funnier, its highly memorable moniker comes from her grandson.
"The first trip in the 19-foot International, my son and grandson went along to make sure I was OK and asked to be dropped off at a ranch near Kerrville, Texas, for a fall overnight hunt," Carla says. "They returned the next day with meat for the family freezer. At the time I was considering names for my Airstream and my grandson said, 'The Meat Wagon,' and the name stuck." 
After bouncing between a 25-foot model and a 23-foot model, Carla is now on her fourth Airstream, a 2023 Flying Cloud 25-foot front bed known as Meat Wagon IV.
"And I've done all that on my own," Carla says. "I've been single for a long time — probably 20 years or more. And so doing things on my own is just a natural thing for me."
At the same time, she was looking for a community. She joined the Airstream Club International, but there wasn't a local club nearby, so her only contact with other Airstreamers initially was online.
"Eventually though, I met Lynda, and I felt like I had found my people," Carla says. "I was so excited!"
A paralegal, Carla volunteered to be the inaugural secretary of Stella's Sisters, the Airstream Club International intra-club devoted to supporting solo female travelers in particular feel safe and empowered on the road, to share her legal expertise with the group.
"The greatest rewards and joys of Airstreaming have been the bonds of friendship provided by a common love of the outdoors and traveling," she says. "Stella's Sisters is an extension of that experience."
Carla now sees the world from the front seat, towing her Airstream to meet up with friends or venture solo.
"I've never felt like any place was home. Being born in a particular location doesn't make you from there…it's just where you began."
Want more incredible stories from Airstreaming women who hitch up and tow? Click the button below and catch up on past installments of Her Way and the Highway.
For more tips, resources, inspirational stories, and expert advice from Airstreaming women, subscribe to Her Way and the Highway and we'll send new episodes directly to your inbox.