Her Way and the Highway is our email series celebrating the vibrant community of Airstreaming women. Featuring inspirational stories and expert advice from women who hitch up and hit the road, Her Way and the Highway comes straight to your inbox every week. This season, we're featuring stories from the inaugural officers of Stella's Sisters, an Airstream Club International intra-club for women who tow or travel solo. Subscribe and don't miss an episode!
Jeneen Townsend spent much of her adult life caring for others. She raised her children, served as her mother's nurse when she was diagnosed with cancer and became a grandmother to six.  
In addition to starting several small businesses, Jeneen also worked for nearly two decades in the corporate world, preparing disaster plans for employees, facilities, and operations in the financial industry. 
In essence, if you had to choose a friend with whom to endure a zombie apocalypse, Jeneen was your first call. 
But a series of far more devastating events sparked her decision to set off solo in an Airstream.  
"I retired six months after my husband passed away in 2019," Jeneen says. "Then in early 2020, COVID hit. One of the disasters I had planned for during my career came to fruition. Really the one that many believed would never happen." 
Her family split up into bubbles, like so many. Jeneen finished moving into a new home in the suburbs west of Chicago, but soon found herself at loose ends.  
"I had a very restless spirit that would just not be quiet," she said. "I decided to ask my daughter Ashlee to take me shopping for RVs since she and her husband already had a 30-foot Airstream Flying Cloud and loved it. She jumped at the chance to take me, so we masked up and went shopping. 
"I was concerned about price point, of course; however, when I started to compare other makes and models of Class As, Bs and Cs to the Airstream, I just could not disagree with what my daughter and her husband were telling me: Airstream was by far the best for the money. The quality was exceptional. Everything had its place. I could grab a 2020 Caravel 19FB that day, and so I did!"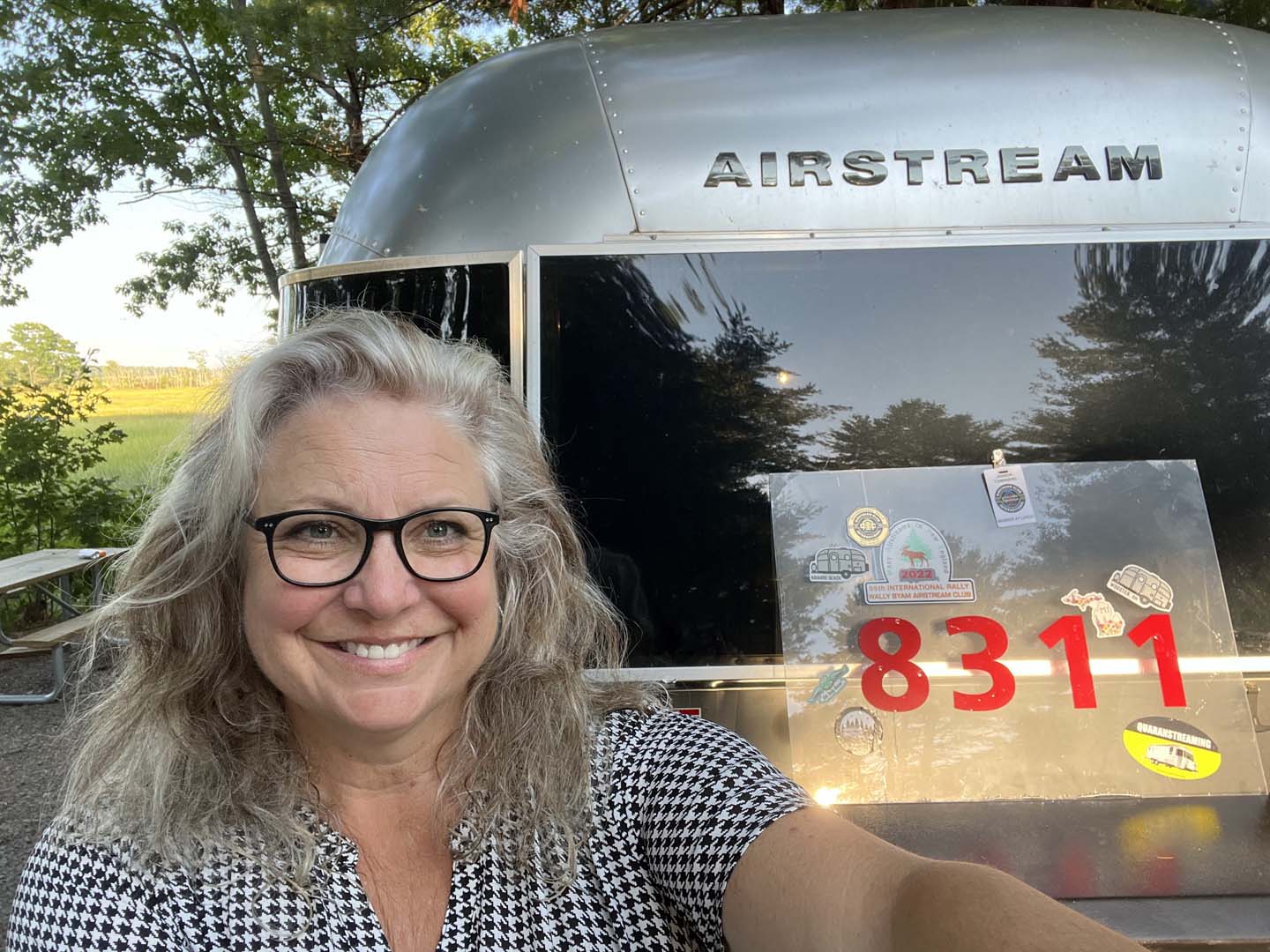 Yes, she bought an Airstream then and there. She went back out later to purchase an SUV with which to tow it. 
Her decision was the beginning of a journey of a thousand first steps. Janeen didn't have any particular experience — just fond memories of tent camping with family and friends as a child, enjoying campfires and s'mores. 
So, she watched a bunch of how-to YouTube videos and geared up for her first trip, traveling with her daughter and son-in-law to Wisconsin in the fall of 2020.  
"They taught me some of the basics," Jeneen said. "However, I had to do everything myself. I wanted to be independent. I wanted to get out there all by myself! Dependent on no one. And yes, I dented the Airstream once or twice, but it was fixable. I just wanted to learn."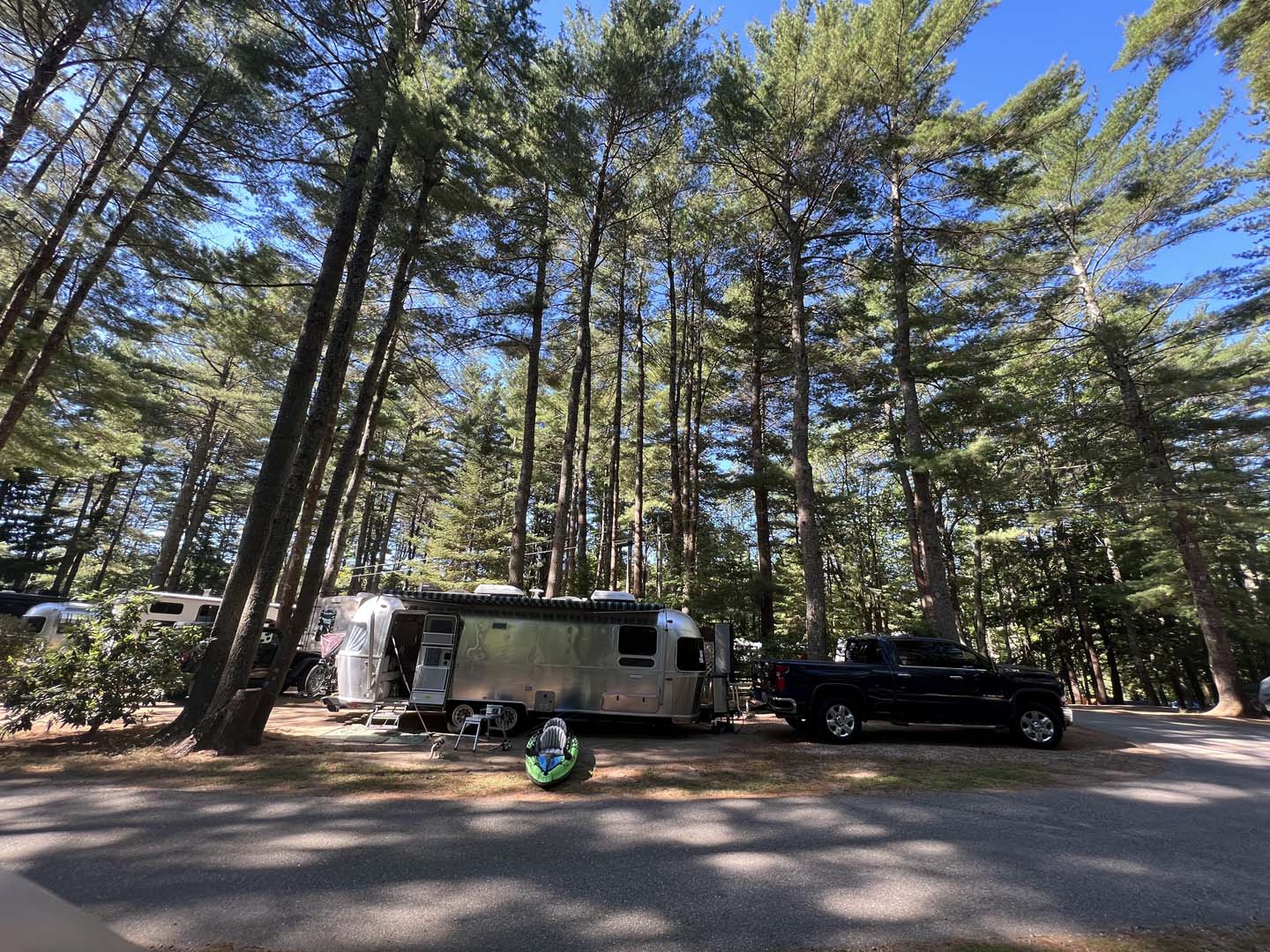 And so she did, setting off with her two shih tzu pups. In a locked-down world, Jeneen was thrilled to experience freedom. "People kept asking me if I was towing all by myself," she says. "You betcha!" 
Sometimes she'd meet fellow travelers at campgrounds. And when it was safe, she began to invite friends and family to join her in her Airstream. But occasionally, isolation was a travel companion as well — until 2021, that is, when she started to meet other women who also tow Airstreams alone.  
"This was a game changer!" Jeneen says. The first was a widow in Florida; they spent two hours talking over coffee. As she met others, they began planning trips to meet up and camp together. They joined some Facebook groups and then Airstream Club International intra-clubs, until the women had strung together a network of friends and communities. Yet they were still seeking the perfect fit.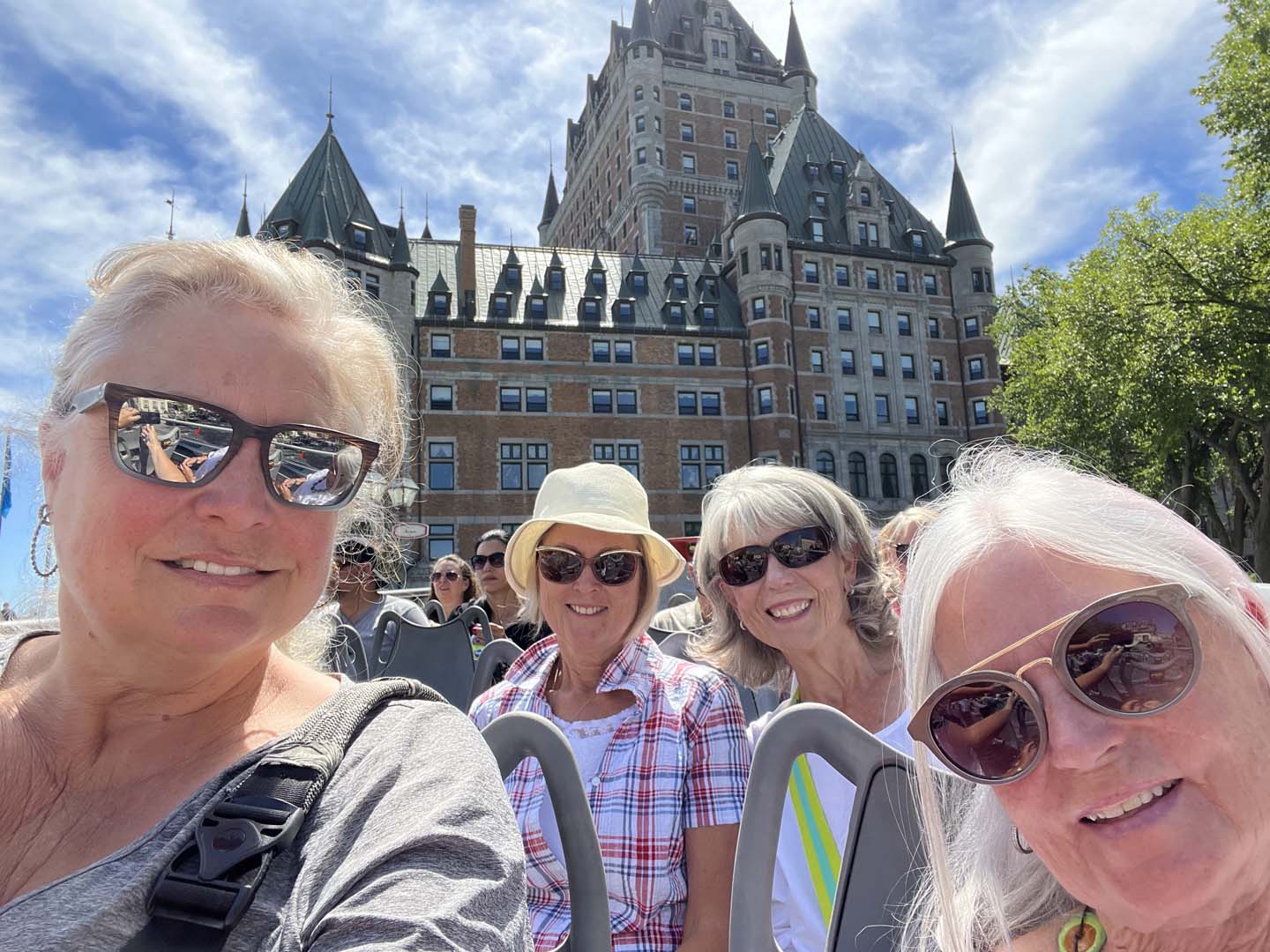 "We wanted a group focused on women towing Airstreams alone with common interests, different abilities, backgrounds, professions, experiences, talents, interests … all willing to share a plethora of experiences and mutual support. We wanted something that fit us," she says. 
The band of savvy solo adventurers coalesced in 2022 to form an organization to support one another and other women just getting started. At the 2022 Airstream Club International Rally in Fryeburg, Maine, Stella's Sisters was approved as an official intra-club, and Jeneen was its first president.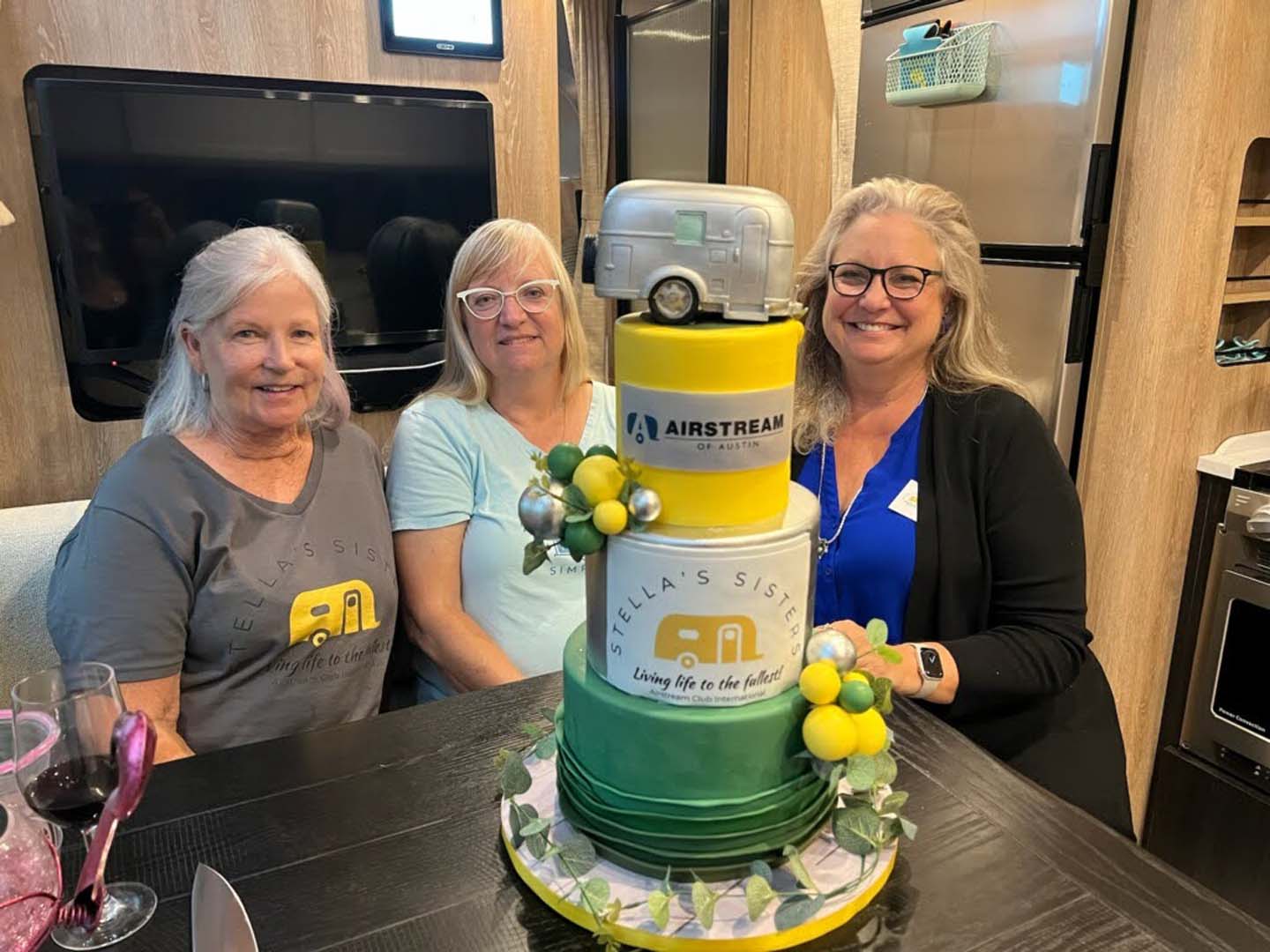 "These women who pulled together to make this happen are truly magical," Jeneen says. "I consider being a part of this phenomenal group one of the main highlights of my life and will cherish them forever." 
While Jeneen still travels alone, she also loves to bring along her family and friends, especially the grandkids – which led to her ordering a 27-foot International with a bunk. "So much more space, and I can cook without little munchkins under foot. And it is so light and bright!" she says.  
The odds of a zombie apocalypse may be fairly low. And no one wants to even talk about loss or another pandemic in our lifetime without knocking on all available wood. But come what may, Jeneen is now both practiced and prepared to survive and thrive on the road solo. And she has a whole new group of friends with whom she can share her how-tos, her restless spirit, and even s'mores.
Want more incredible stories from Airstreaming women who hitch up and tow? Click the button below and catch up on past installments of Her Way and the Highway.
For more tips, resources, inspirational stories, and expert advice from Airstreaming women, subscribe to Her Way and the Highway and we'll send new episodes directly to your inbox.