Designed for active families, vacationing couples, and solo travelers alike, the Airstream Rangeline Touring Coach opens a world of infinite possibilities for a new generation of diverse, yet demanding RVers. Whether you're hitting the road on an epic road trip or simply heading across town to grab groceries, Rangeline is ready for any size adventure.
Key Rangeline Upgrades for Model Year 2024
Redesigned RAM ProMaster

®

3500 chassis: More streamlined body style, with sleek new headlamps and black alloy wheels

 

Upgraded suspension for a stable, smooth ride and increased ground clearance

 

New exterior accent lighting for increased safety

A front carpet kit with optional, complimenting rear carpet kit

Improved storage functionality

Dive Deeper into the Details
Improvements in the New RAM ProMaster® 3500 Chassis
Rangeline is the first Airstream touring coach built on the popular and dependable RAM ProMaster 3500 chassis. For 2024, the chassis has been redesigned with functional comfort and sleek aesthetics in mind. It features a new front end that's more streamlined and incorporates new, sleek headlamps. Complimenting Rangeline's exterior look are new black alloy wheels.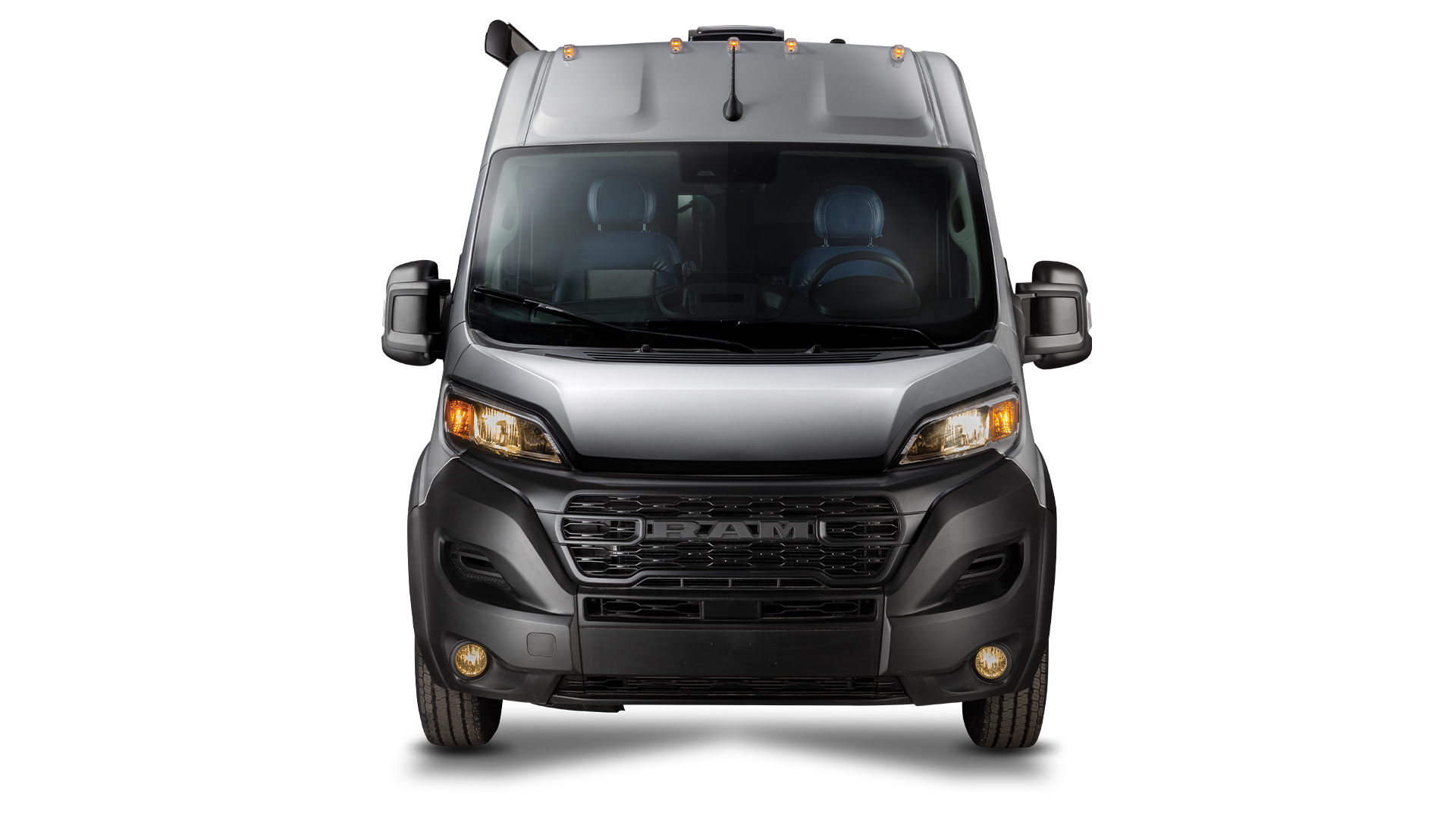 Under the hood, the RAM ProMaster 3500 chassis features a fuel-efficient, gas-powered 3.6L Pentastar® V6 engine with 276 horsepower and a TorqueFlite® 9-speed automatic transmission. Its capable front-wheel drive system provides surefooted traction and superior handling in nearly all conditions, even when the vehicle is fully loaded. A best-in-class 21-inch low floor height with powder-coated aluminum running boards makes for easy onboarding and convenient loading and unloading.
RAM ProMaster 3500 Power Specs: 
Engine: 3.6L Pentastar V6 gasoline engine 

 

Transmission: 9-speed automatic

 

Output: 276 hp and 250 ft/lbs torque

 

Class-exclusive Front-wheel Drive
Airstream Design Improvements for 2024 Rangeline
Beyond the chassis, Airstream's expert engineering and design teams have upgraded and improved Rangeline for Model Year 2024 with several features aimed at comfort, safety, storage, and functionality.
Upgraded Comfort Features
Rangeline's interior design is inspired by the best of modern minimalism. Warm wood tones are balanced by white surfaces on the walls, cabinetry, countertops, and table, creating an inviting feel that lets you rest and revitalize ahead of whatever tomorrow brings.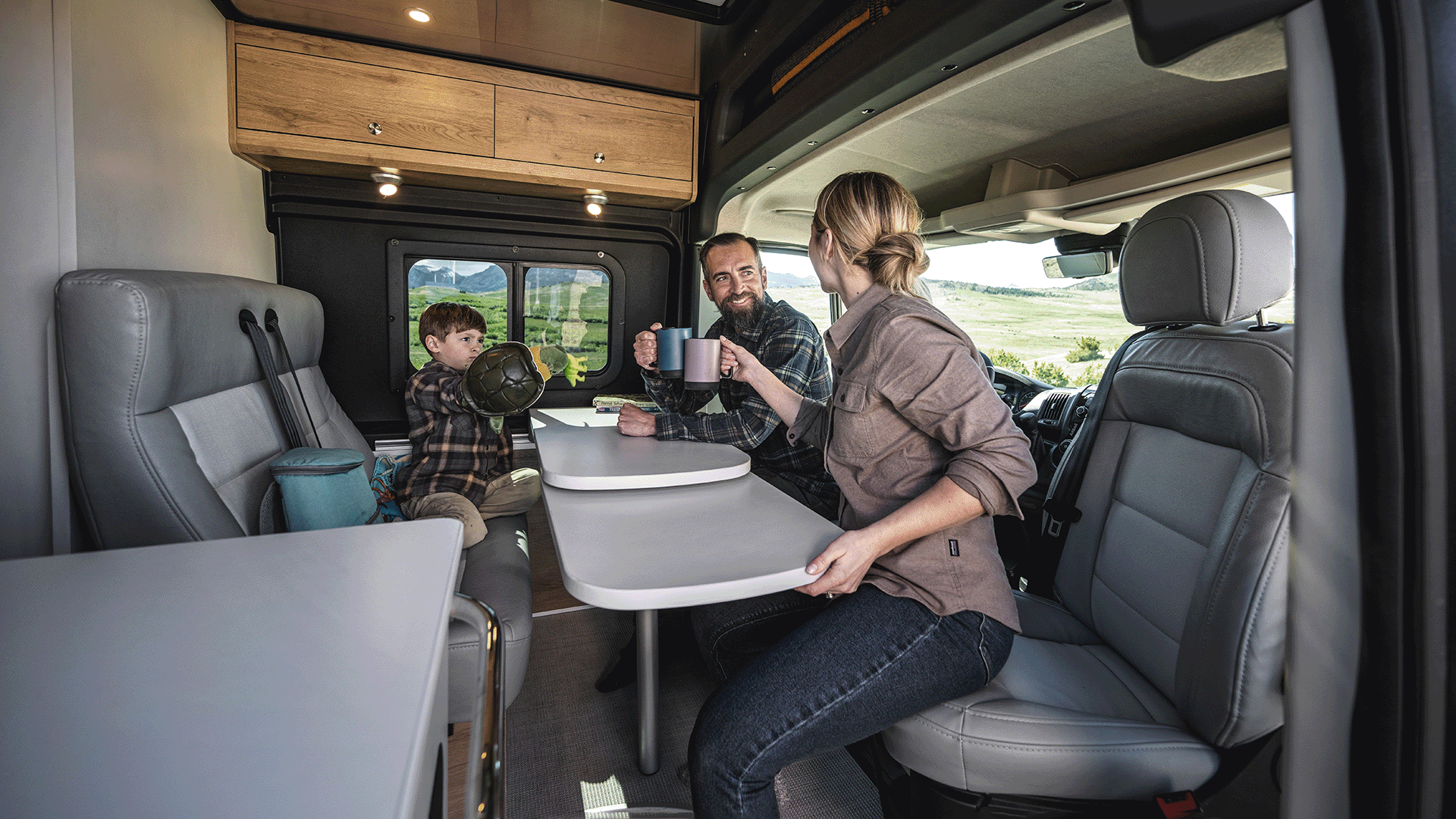 For Model Year 2024, Rangeline's design has been improved with several features that improve comfort for travelers: 
New suspension:

The addition of SuperSprings® on the rear suspension and SumoSprings® on the front and rear suspension provides a more stable and smooth ride while also increasing the 2024 Rangeline's ground clearance by an additional inch and a half.

 

Front Carpet Kit:

Included as standard, a new front carpet kit provides a plush, durable surface that is resistant to dirt and stains. Customers can opt to add the optional rear carpet kit to extend the look of the rear cabin (see your

nearest dealer

for details).

New Shower Head:

There's nothing like a refreshing shower after a day exploring and adventuring in the sun. The 2024 Rangeline features an improved shower head design for one of the best mobile comforts of home.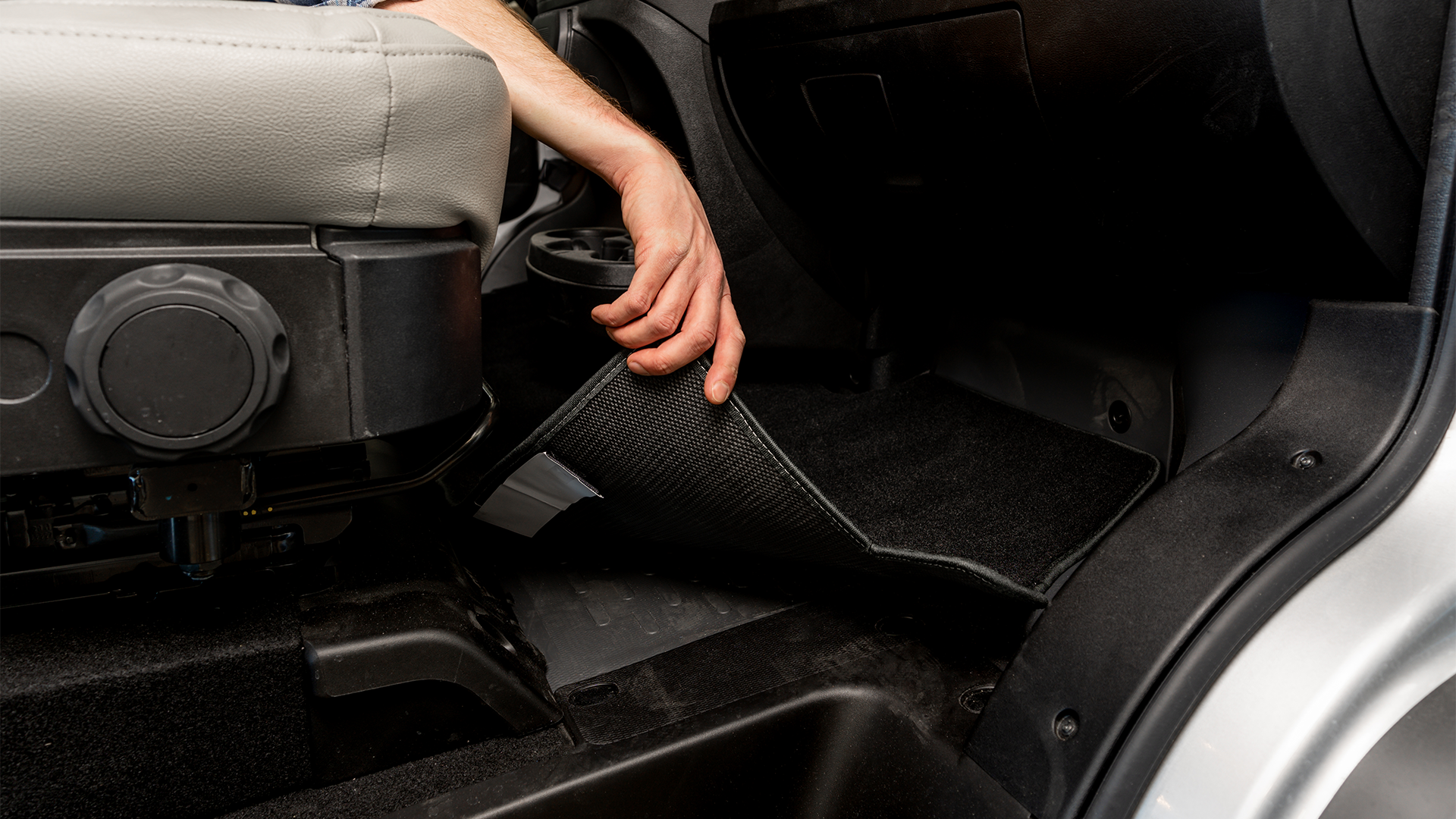 Storage and Functionality
Rangeline was designed for active travelers, with plenty of gear storage and space to bring the gear you need to make adventurous dreams a reality, plus all the comforts of home. For 2024, Rangeline has received several notable upgrades that make the journey and destination more comfortable: 
New cargo nets for gear storage

New lighting for safety and security

A trickle charger to ensure batteries are topped off

Redesigned pet bowls

Intelligent fuses that light when broken
In 2024, Rangeline's rear doors have been upgraded with new cargo nets incorporated into the rear doors below the versatile Modular Lightweight Load-carrying Equipment (MOLLE) panels.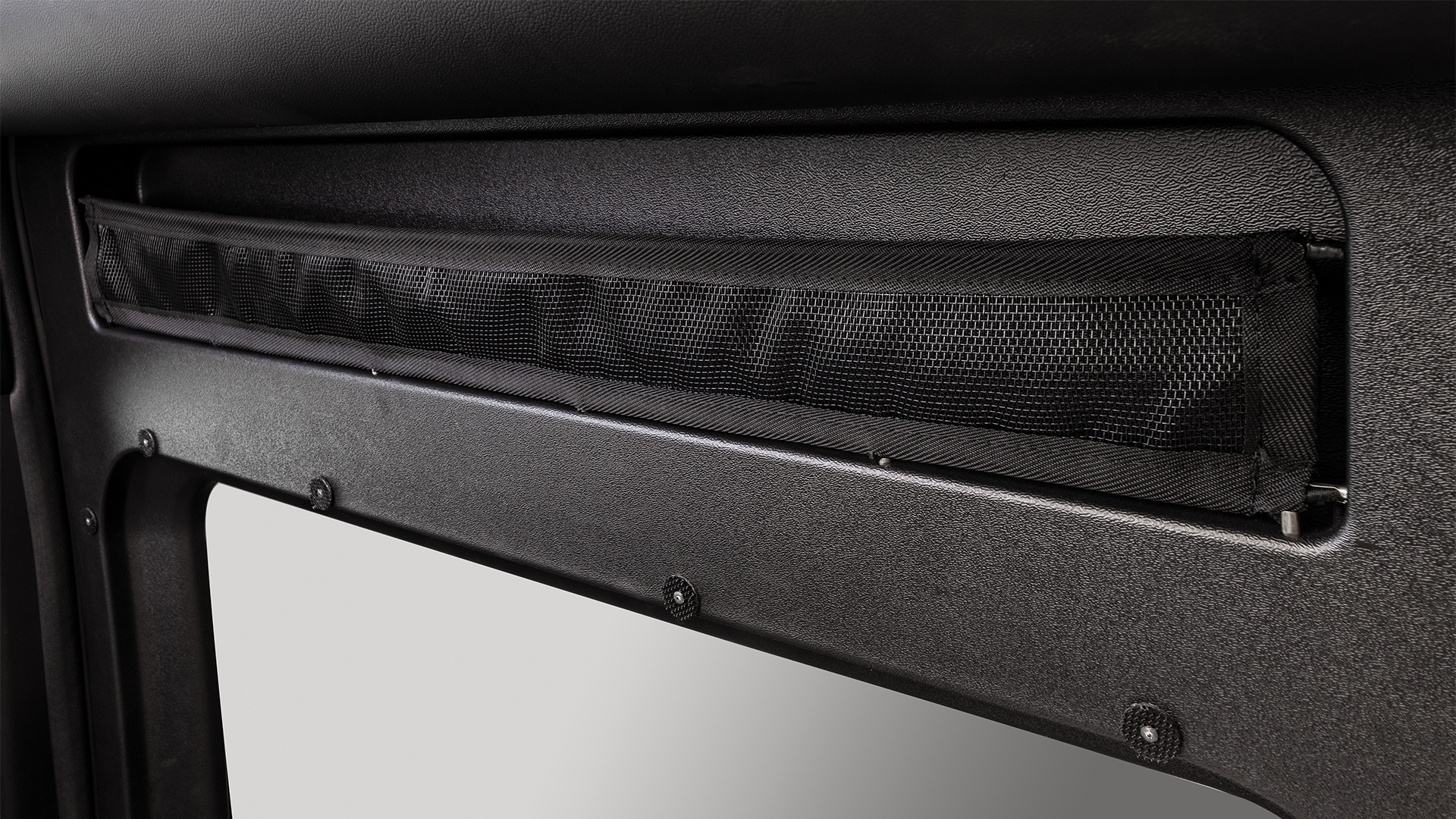 At Rangeline's main entry sliding door, the interior panel has been redesigned with storage in mind, with an upper compartment featuring cargo netting to hold gear in place. And a new light at the bottom of the sliding door provides greater safety in the dark, while the integrated light overhead in the awning more fully illuminates the space.
Rangeline owners love the pet amenities built into the design. A leash tether point on the running boards provides a quick and easy way to secure pets, while food and water bowls are integrated into a lower drawer in the galley. In 2024, these bowls have been redesigned with an upgraded, non-spill profile.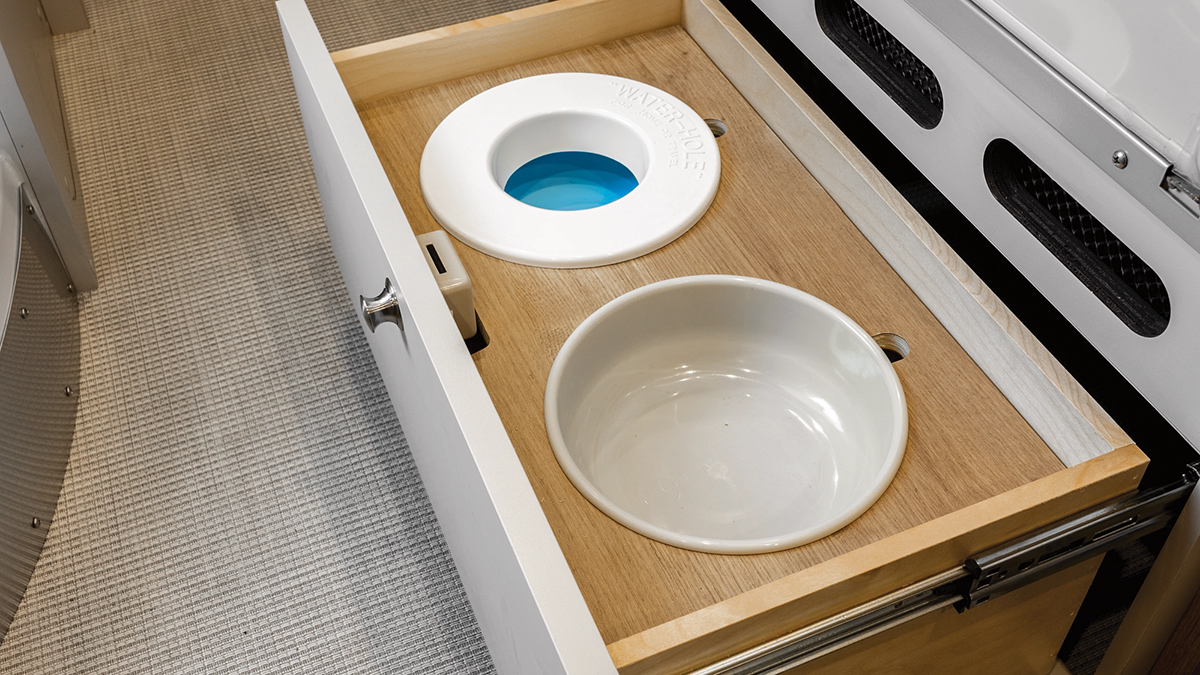 On the power front, the 2024 Rangeline features several upgrades that make it easier to monitor and maintain the juice you need to fuel your adventures. A trickle charger for the chassis battery helps maintain battery health while storing the RV and ensures a full charge when camping season rolls around. The electrical outlet in the bench seat is now fed through the inverter to provide ample volts when not hooked up to shore power. And new intelligent 12V fuses light up when broken, making it easier to diagnose power issues and remedy the situation.
An Airstream Touring Coach that Lets You Push Your Boundaries
While the new model year brings exciting upgrades, the core features that make Rangeline one of our most exciting touring coaches remain intact.
What to Look for When You Head to the Dealer
Optional Pop Top

: Add extra living, storage, and sleeping space

New in 2024 is a redesigned pop top with reinforced support struts that stand up to stronger wind conditions

Intuitive Multiplex System:

Monitor all systems and tank levels from one touchscreen panel

Lightweight, Aerodynamic Awning:

Easily extend your living space and escape the sun with a convenient shade

Gas-Fired Heating and Hot Water System:

Draws from the vehicle's fuel tank for added simplicity and ease-of-use

Space-Saving Wet Bath:

A shower, sink, and toilet integrated with efficient use of space
Want to dive deeper into the details? Download the 2024 Rangeline brochure and explore what makes it great for families, couples, and solo travelers.
Ready to see the new 2024 Rangeline for yourself and explore the features that let you explore beyond your expectations? Locate your nearest dealer and schedule a walk through today.