Over the course of Airstream's storied history, our legion of RV owners has formed an exclusive community of like-minded adventure seekers – and our Class B touring coach owners are no exception. In fact, when you join the growing ranks of Airstream touring coach enthusiasts, you gain access to a variety of benefits that significantly enhance your overall traveling and ownership experiences.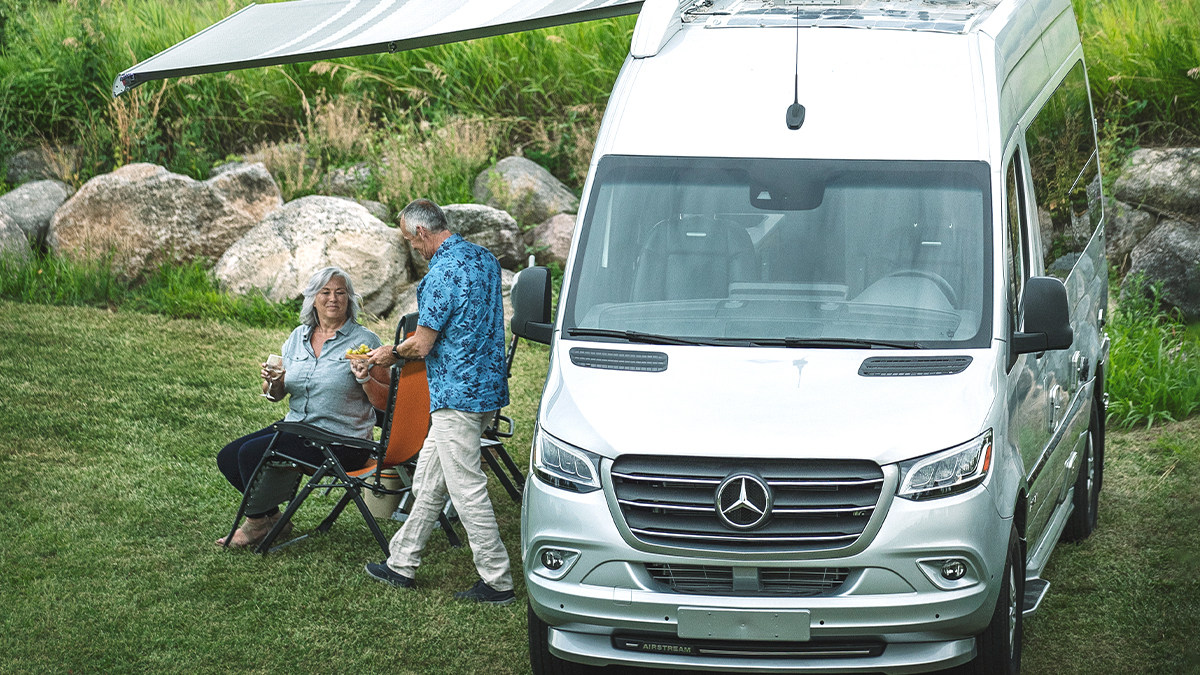 Connect to a Community Like No Other
When you purchase an Airstream, you join a welcoming international community of RV enthusiasts who are ready to trade stories and meet like-minded adventurers. Many new touring coach owners are surprised to discover much more than a community, but a self-sustaining culture based on mutual interests. Here are just a few ways for you to tap into this unique network of Airstream aficionados.  
Airstream Club International:

Join

a global community of 16,000 Airstream owners

who share a passion for travel, exploration, and independence. From new owners to weekend warriors to full-time RV-ers, you'll find members seeking fun, friendship, and adventure.

 

Local Airstream Events:

Connect with local Airstream enthusiasts and discover all your community has to offer.

 

Alumapalooza:

Journey to the Airstream headquarters in Jackson Center, OH for

five days of Airstream-centric fun

basking in a sea of aluminum. Enjoy camping, seminars, entertainment, door prizes, gifts, factory tours, good food, and unlimited socializing with fellow Airstreamers.

 

Online and Social Community:

Discover the Facebook group specific to your Airstream touring coach model. Share travel experiences, discuss tips, tricks, or features of your model and connect with other owners.

 

Air Forums:

Search the vast resources of

Air Forums

and learn from a community that's willing and eager to share their insights and recommendations. Post your questions to the community for a speedy resolution to any issue.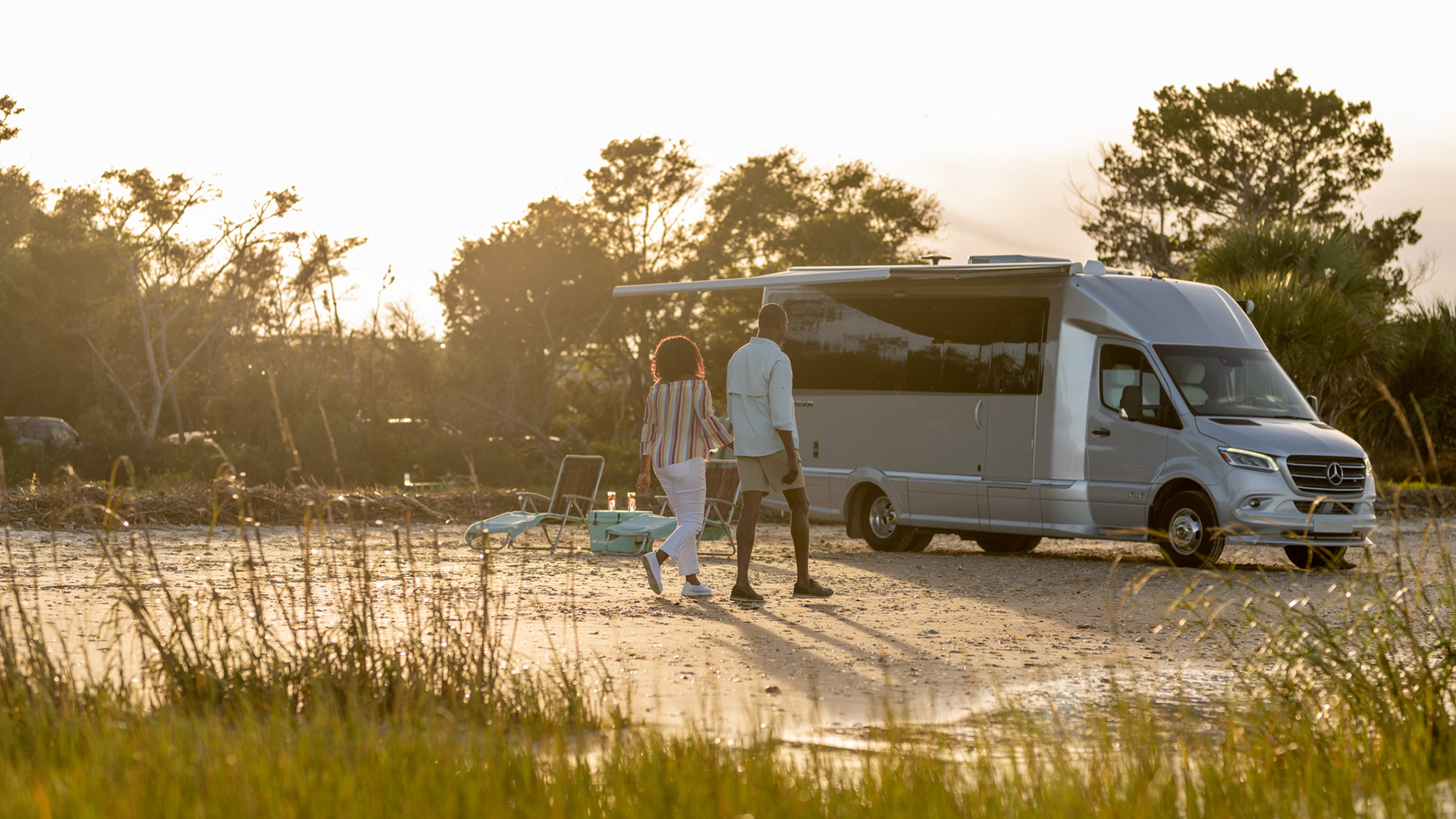 Mercedes-Benz® Club of America
Because Airstream touring coaches are built upon the legendary Mercedes-Benz Class B Sprinter Van chassis, new owners automatically receive a one-year membership to the Mercedes-Benz Club of America (MBCA) with their purchase. You'll join more than 20,000 Mercedes-Benz owners and gain access to exclusive Mercedes-Benz and Airstream community benefits and content. Highlights of the many MBCA privileges are: 
Access to local, regional, and national activities and events

 

Free subscription to the MBCA's magazine,

The Star

 

Invitation to club trips to Germany

 

Discounts and rebates on MCBA listings, parts, insurance and more

 

Membership to an exclusive Airstream MBCA sub-community

 

Airstream Touring Coach Support Hub
Airstream has created a dedicated support hub to provide comprehensive resources about the features available to the specific Class B RV models. Quickly reference user manuals, watch how-to videos, peruse the deep repository of informative articles, or search our FAQ library. Whether you simply want to familiarize yourself with your touring coach model or need an answer to a specific question, you'll find everything you need in this ever-growing support hub.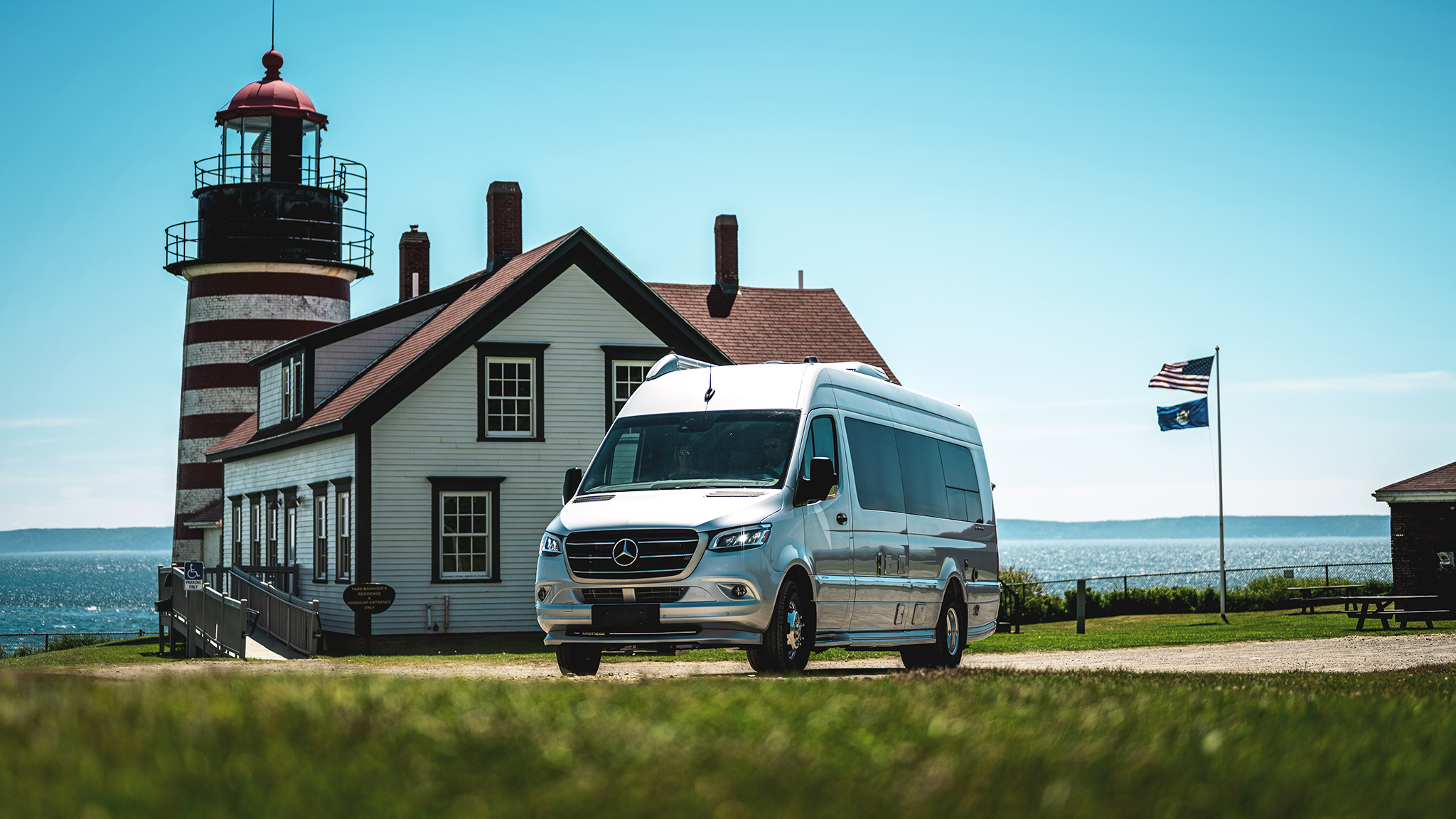 24/7 Roadside Assistance With Coach-Net
Once you sit behind the wheel of your new Airstream touring coach, you'll experience the freedom to blaze new trails or follow familiar routes. But there's no substitute for peace of mind when you're traveling on or off road. That's why every Airstream touring coach purchase comes with three years of our industry-leading Coach-Net road service coverage and RV technical assistance. These premium services include 24/7 access to unlimited towing, tire assistance, lockout recovery, and much more — with a coverage range that spans the U.S. and Canada with no limits on mileage or dollar amounts.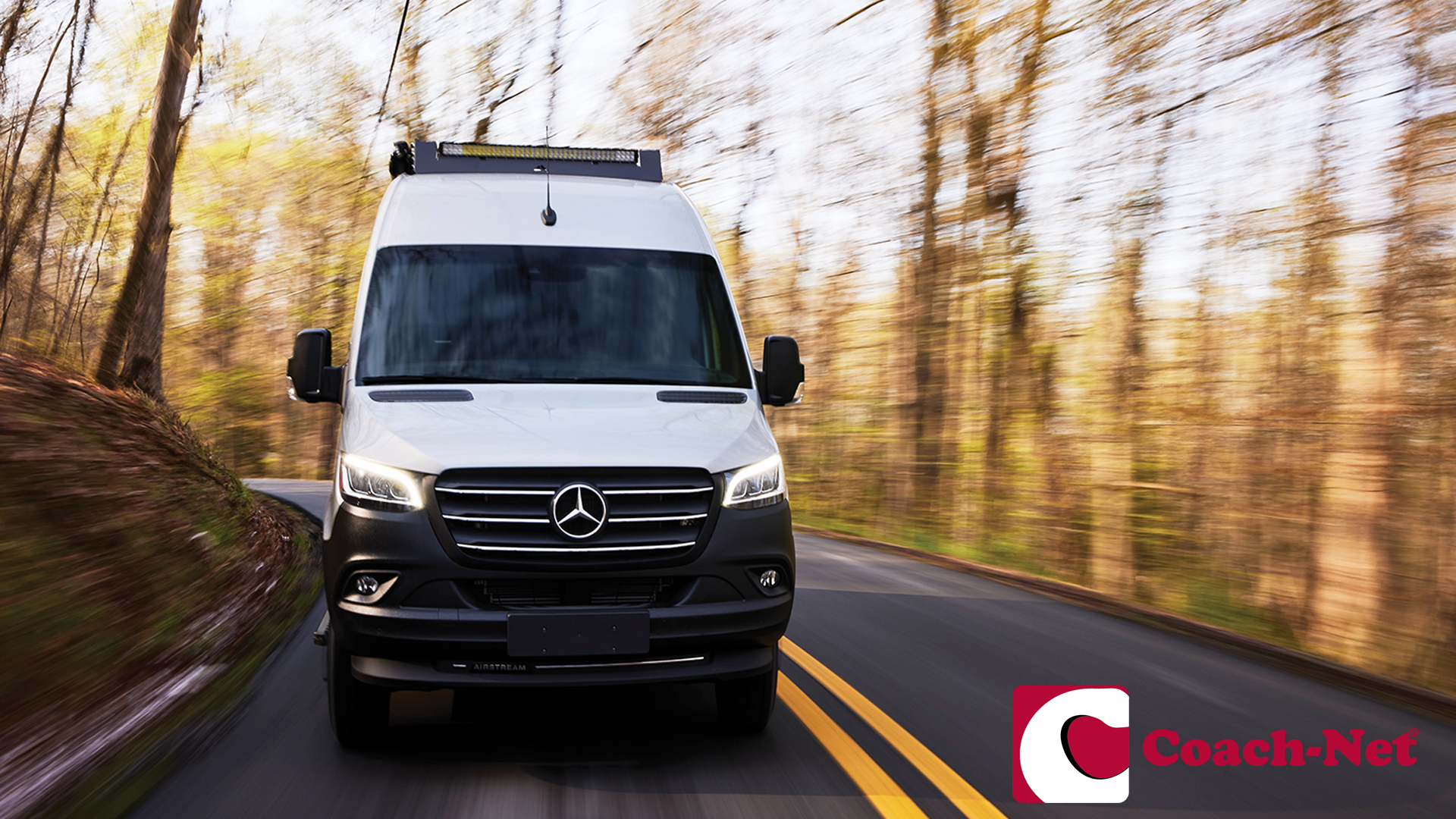 With Coach-Net, a friendly voice is just a phone call away. Trained expert RV technicians are always on-call and ready to assist you with information about your specific Airstream touring coach model. You'll quickly get the answers you need so you stay focused on the journey ahead. 
Join the Caravan to Carbon Neutral
The adventurous Airstream spirit is intrinsically tied to exploring the great outdoors. Both the Airstream company and its owner community are committed to preserving the beauty and splendor of our country's natural resources. Through a unique partnership with the National Forest Foundation, Airstream's Caravan to Carbon Neutral program underwrites the planting of enough trees to help neutralize the estimated carbon emissions created by the manufacture of new Airstream travel trailers and touring coaches, as well as the use of those products over the course of the first year of ownership. For 2022, Airstream will directly underwrite the planting of some 107,193 trees in National Forests by the NFF.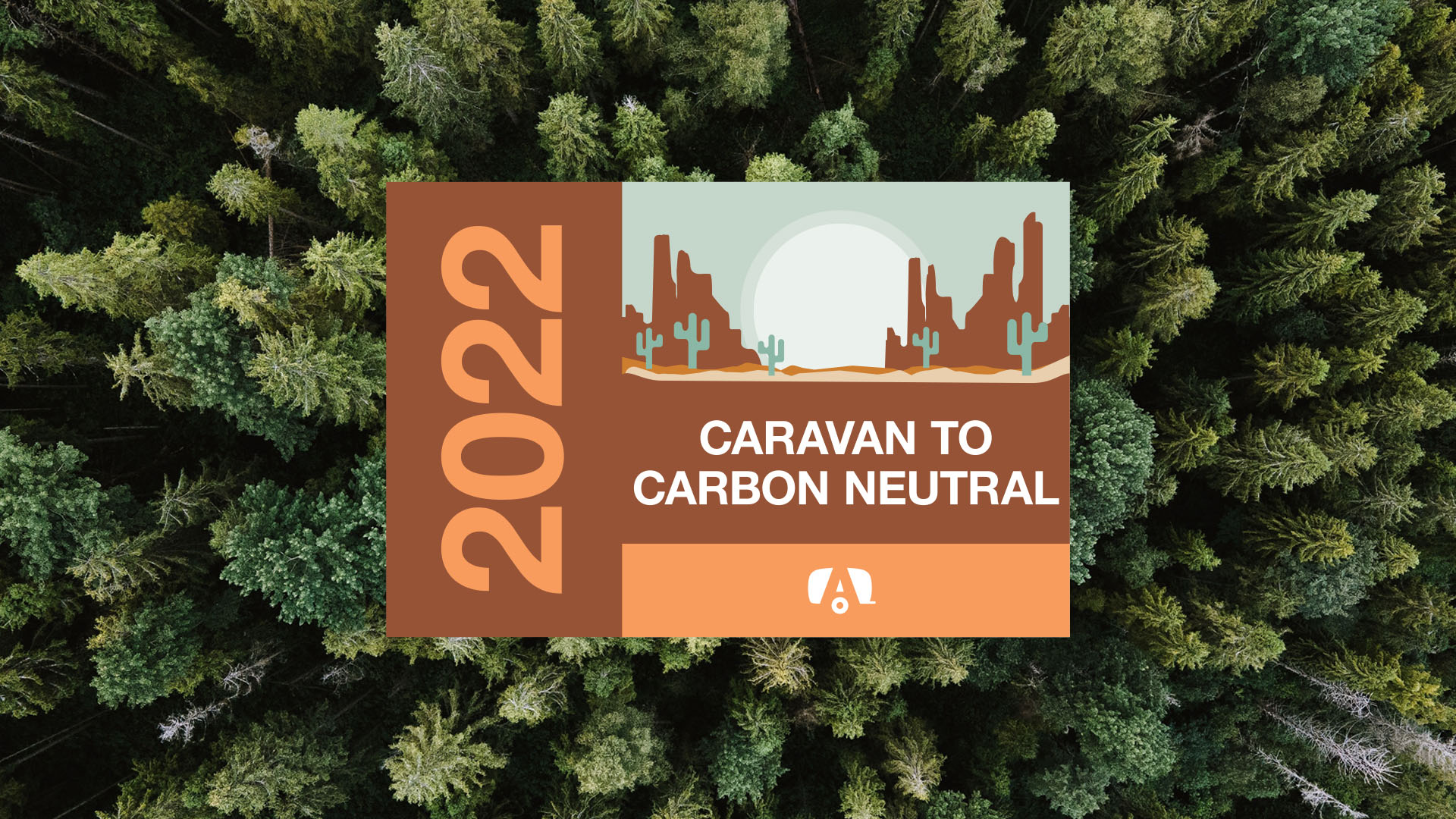 Simply by purchasing a new Airstream, owners join the Caravan to Carbon Neutral. At the end of the first year of ownership, owners can re-up their membership with the purchase of Carbon Reduction Kits through Airstream's official online store, Airstream Supply Company. Carbon Reduction Kits are offered at silver, gold and platinum membership levels, and are tax-deductible, with 100 percent of the proceeds directly supporting the NFF's tree-planting program. 
Own Your Piece of the Airstream Legacy
Not only do Airstream touring coach owners join a thriving community of adventurists, but they also participate in the richest legacy in the RV market. After nearly a century of pioneering our iconic travel trailers — and half a century innovating within the motorized RV market — the legacy lives on with our industry-leading suite of Class B RV touring coaches.

Quality, Craftsmanship, and Luxury
Today's Airstream touring coaches feature the same timeless quality, expert craftsmanship and unparalleled luxury that has kept Airstream at the forefront of the RV market for decades. In many ways, today's touring coach owners are writing the next chapter in our storied history and joining a legacy — and an extended community — that are unique to Airstream.  
Configure an Airstream touring coach model and take the first steps in your adventure.