The Airstream® 16' Nest is modern, sleek, sophisticated and nimble. And, for Jason and Elizabeth McWhorter, their beloved 2019 Nest is home. This couple is living full time on the road, and they're having a fantastic time. 
Jason and Elizabeth knew they wanted to downsize and travel the country, and they were intentional about the process. Over five years, they downsized from their 4,400-square-foot home in St. Louis, Missouri, to a 1,600-square-foot condo, minimizing their belongings along the way.
When it was time to start traveling, the couple attended an RV show to see what was out there.
"I am a total Airstream junkie," says Elizabeth. "They have a timeless look, modern design and unrivaled quality. Once we decided to buy a travel trailer to explore the country, there just wasn't another option for me.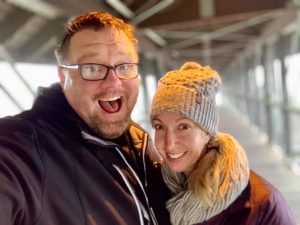 "Still, we both went in open-minded. We saw the Nest sitting on the edge of the Airstream section. When we went inside and sat in it, it took us five minutes to look at each other and say, 'You like it as much as I like it.' Within those short minutes, we were both sold on the entire concept. That was it."
The couple attended the RV show for three days and kept coming back to the Nest. Their love for it did not subside, so they knew they weren't making an impulsive decision when they bought their new home on the last day of the show. That was in early February of this year, and they hit the road for full-time travel a short time later.
When Airstream caught up with Jason and Elizabeth, they were boondocking in a remote area on Bureau of Land Management (BLM) land just outside of Salida, Colorado at the base of Mount Shavano. At their campground, about a dozen or so other rigs were joining them as part of a meetup. As Elizabeth says, "We don't lack for fun in this group."
"For the last two nights, we've been having community dinners where everyone brings a dish," says Jason. "There are 30 people and a cool vibe when you have so many people with common interests. Tonight, we're having a pool party. We have an inflatable hot tub that's in our setup, and someone else in our group brought a little ten-foot pool. It may sound absurd to think that you could do that in the location we're in, but that's what makes it so unique and fun."
The dream to travel the country was 40 years in the making for Jason and Elizabeth. Both had a child young, so when they got married in their early-20s, they had two small children to raise together.
Their wanderlust kicked in when Jason's son's mother moved to Alaska, and his family followed. Both he and Elizabeth remember the drive from their hometown of St. Louis to Anchorage.
"I remember the drive was the most adventure inspiring moment of my life. It set the foundation that kept us saying, 'Wow, there's so much more to see. When are we going to see it?' We always knew that day would happen; we just didn't know when," says Elizabeth.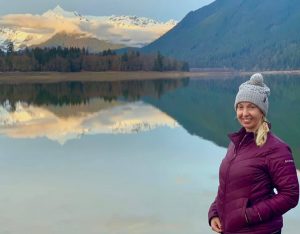 Now that their children are in their early 20s, Jason and Elizabeth decided it was time to make good on their long-time dream. And right now, the couple has no end in sight for their travels. When people ask them how long they intend to live nomadically, their answer is, "until we're done."
The next landing spot for the two is a visit to Yellowstone and Grand Tetons National Parks. They'll be dry camping during these trips, too.
To stay out on longer trips without having to hook up, unload and reload, Jason and Elizabeth have made some smart modifications to their Nest and their tow vehicle. For the Nest, they have 400 amp-hours of lithium batteries and a soft start for their air conditioner, and they split the grey and black water tanks and added a larger fresh water tank.
In their truck, they have approximately 1,400 watts of mounted solar,  230 gallons of fresh water (so they can fill the hot tub, of course!) and a 40-gallon waste tank mounted where the spare tire used to be. That way, they can pump the waste tank out of the Nest to the truck and then drive to the dump station instead of taking their whole setup.
"Whether we target staying in one place somewhere for two weeks or a month, it doesn't matter. We never have to move the Airstream; we move the truck back and forth to get water and empty the waste tank," says Jason.
To make their travels work financially, Jason and Elizabeth are innovators and entrepreneurs; they own a few businesses that they can easily manage from the road. One is a company they've owned for 20 years, and they started a couple of others more recently. Plus, they've also created an app. The idea is that they have multiple, almost passive, income streams to fund their adventures. And it's working.
When asked what advice he would give to someone considering traveling full time, Jason says, "I would say as long as you can manage your financial obligations, I would be all for it. I would tell them all the pros because I can't think of any cons. Just do it. Go live it."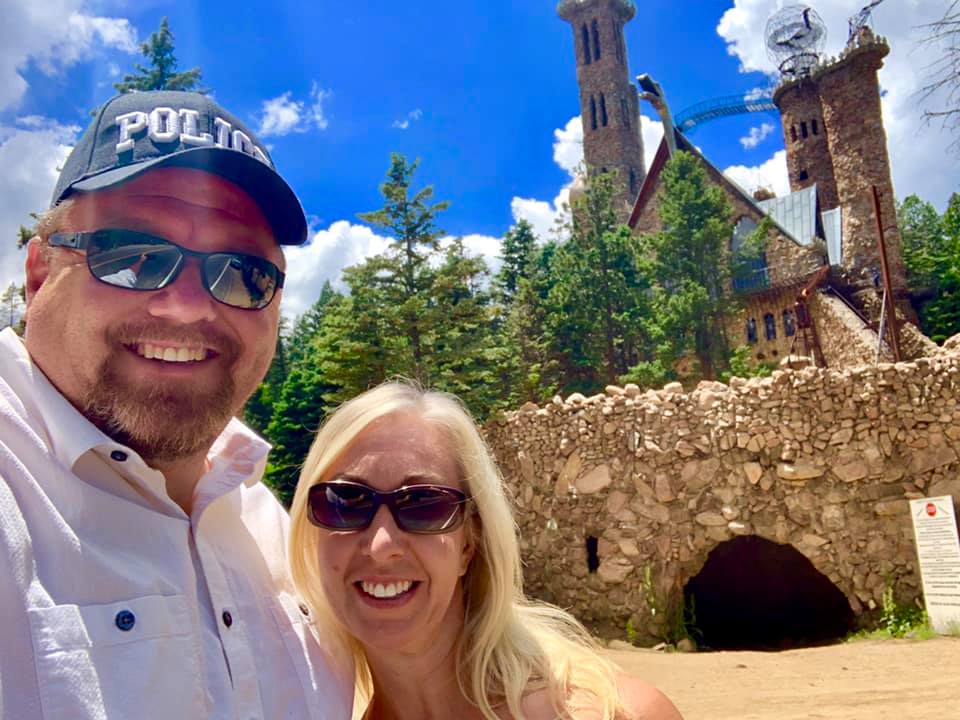 "Out here, you can truly really be you," says Elizabeth. "It's just a different type of living that I don't think you can ever really understand until you do it."
Follow along with Jason and Elizabeth's online.
Follow on Instagram