Planes crashing. Confusion. Towers burning. Debris. Smoke. For many, September 11 is a date etched in their memory. Most can probably remember exactly where they were and what they were doing when they heard the news. But a quarter of Americans are too young to have a significant memory of September 11. Estimates suggest one fifth of the current population wasn't even born.
For the Griffin family, the day is a hurdle on the calendar every year. They didn't experience loss in the attack, like some on that day, but it forever changed their lives together.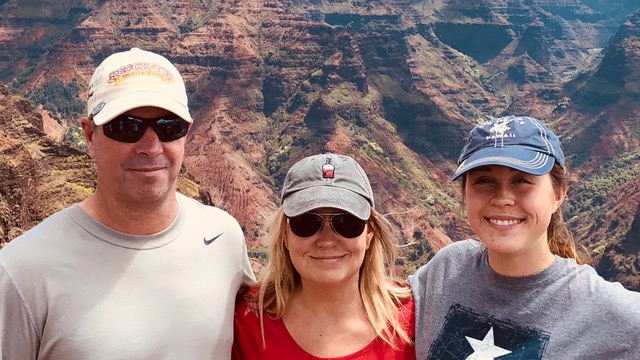 JoAnne Griffin met her future husband for the first time just four days before the attacks.
"We met in New Orleans," Griffin said. "We were both there on a trip." 
Her future husband went back to San Diego on Sunday. JoAnne was supposed to fly back to Texas on 9/11 but ended up getting a flight back a day early, without of course realizing how lucky she was.
A Command Master Chief in the Navy for 23 years now, Griffin's husband had already been on a deployment before the attacks and she said they were the first SEAL team out the door afterward.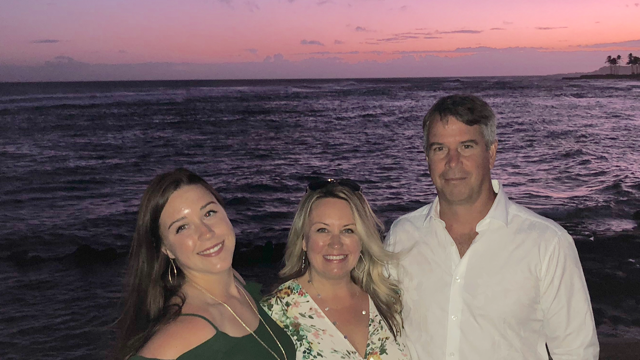 She calls his Navy SEAL duty "baptism by fire" for their marriage.
"I'm a Dallas, Texas girl," Griffin said. "I didn't know anything about the Navy or being a SEAL, or anything really when we met."
Everything she needed to know she learned – fast – when she fell in love with one.
"My husband has literally been gone almost all of our marriage," she said. "He has deployed around 10 times for a minimum of seven months and up to two plus years."
"I've been at it now for so long, since 2001, I don't know any different," Griffin said. "I look at my family and other girlfriends who aren't military and I know they don't get it."
With the type of work Griffin's husband does, camping sounds like a luxury. During deployments, he has lived in caves and not under the best conditions.
"They are doing it (camping) in the worst places in the world," she said.
So when her husband got a new promotion, their dream of owning an Airstream became a reality for this road tripping family.
A few years ago they purchased an older model RV, gutted and refurbished it for a small profit. Six months after they sold it, they started looking for another one.
Griffin recalls they looked at all different types of models but kept coming back to the Airstream. It wasn't in their budget, yet. So she was resolved, "Until we can get an Airstream, let's just stop looking."
With the new promotion, the numbers made sense and a 2019, 23-foot International with a corner bed was the choice for Griffins.
"We literally looked at every little Airstream we could imagine," Griffin recalled. They took their first trip in it to visit colleges with their 16-year old daughter.
"It's like our own little hotel on wheels," Griffin laughed. "When we would go home for the holidays in Texas – we would drive. And now it's just nice because we can plot and plan and find some nice campgrounds along the way. We really like the road tripping aspect of it and we can just dock wherever and it's just awesome."
Griffin said her husband should be stateside for the next couple of years and they plan to take advantage of their tent upgrade. Parked in their driveway, they've used it as guest quarters and taken it to the Navy Seal family campout out at the O-course, the obstacle course, where the Seals train – which Griffin admits was "kind of like cheating".
Family togetherness, sightseeing and spending quality time together are just what this Navy SEAL family needs. "Hopefully we'll be able to do a lot of this," she said.
---
Thank you for your service, Griffin family!
Get started with Airstream Salute by verifying your military or first responder status.