When you hear the term empty nesters you might imagine two mature adults in a spacious, vacant house stripped of the constant activity and buzz created from raising kids. You probably wouldn't picture the Quick family. 
Joe and Nicole Quick are empty nesters but you won't find them lonely and idle waiting for their kids to come home for the holidays. With a set of keys to a shiny new silver bullet, these two are making the most of their freedom.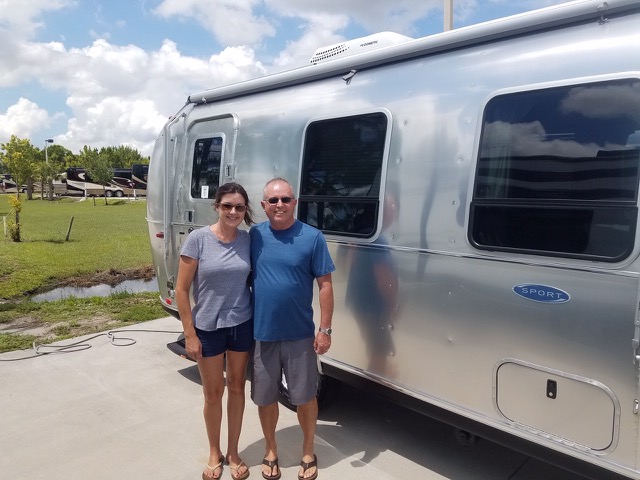 A 2019, 22-foot Airstream Sport is their new home and these two are redefining life together as empty nesters. Their youngest daughter married in January and Joe retired in September. After three years of research and some culminating events, they began their journey with "Just Us."
That's the name they gave their Airstream. It's fitting for their new chapter together. 
"It's something that I've always dreamt of doing," Joe said. "It's my dream and not my wife's, but she's on my coat tail and supports me 100 percent. She sort of fell in love with it also."
Knowing they were going to downsize when the kids moved out, the Quicks sold their house and found a condo to rent until Joe could retire. Unfortunately, the condo experienced water damage from a leak in an adjacent unit. Instead of temporarily moving out of the condo while repairs took place and moving back into the condo again, they made the switch to full-time RVing a little earlier than expected. 
"It allowed us to get used to it," Joe said about their early transition living in their Airstream fulltime. "We are so thankful that all these events happened."
Based at an RV park while Joe finished his tenure selling office copiers and printers, the Quick's became fully acquainted with the ins and outs of Airstream living.
"We learned so much about how to work everything," Joe said. "How to be smart in packing, parking and making the bed." 
Joe finally retired and already the two have some adventures in mind. Before the holidays they plan on spending time in Key Largo for their shared birthday, although Joe admits, Nicole has a few fewer candles on her cake.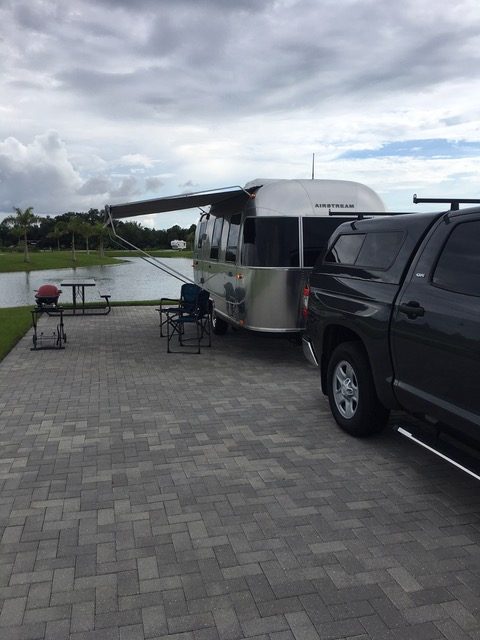 After the birthday celebration they are off to Virginia, then onto D.C. to visit Arlington National Cemetery. From there they head to Delaware to visit an old neighbor and through the Smoky Mountains to spend Thanksgiving with Nicole's dad. Hot Springs, Arkansas is the destination for Christmas and New Years.
Old habits die hard. Even though he's retired, his military days as a combat medic and his time in the corporate world still have him waking at 5:30 a.m. Joe enlisted in the Army in 1976, a year after the Vietnam War, serving three years of active duty and three years of inactive service.
"I am in an adjustment period," he laughed about his internal alarm. "I'm not at work and I'm loving it. I don't miss work. I like sitting at home with my wife. We bike and kayak a lot."
With no thoughts of a specific end to their new lifestyle, the two have discussed purchasing "a little fixer-upper" in Florida near their family. For now, their only mission is to stay out of the snow, perhaps heading to New Mexico and Southern California and then up the West Coast after the holidays.
 "Just Us" – it's the perfect solution to an empty nest.
---
Thank you for your service, Joe!
Get started with Airstream Salute by verifying your military or first responder status.