With Airstream's handmade craftsmanship on the interior and Mercedes-Benz® power and performance under the hood, Airstream touring coaches deliver an RV experience unlike any other. From the sleek and stylish Interstate and the compact city-ready Interstate Nineteen, to the fully-loaded luxury accommodations on wheels of the Atlas, Airstream touring coaches set the standard for motorized RVs.
Now, Airstream touring coach owners can sport their enthusiasm for America's top-of-the-line recreational vehicle with new apparel and custom-built accessories. New polos, tees, and quilted vests embroidered with the Airstream Interstate logo – as well as a variety of touring coach inspired gear and accessories – are available now on Airstream Supply Company.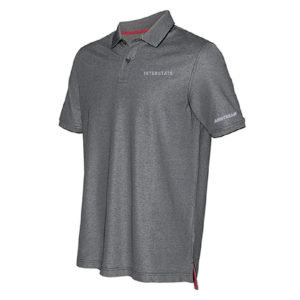 We've also created a variety of custom-built solutions for your touring coach. Whether you're hosting visitors or simply want more space to stretch out and sleep, our custom bed solution works in all Airstream touring coaches built on the Mercedes-Benz chassis. The Airstream Touring Coach Cockpit Bed Kit adds a comfortable extra bed that spans across the driver's and passenger's seats, fitting snugly in all current and older generation Airstream touring coaches.
And if you want to add a touch of class to your touring coach's shower, we've teamed up with TeakWorks4U to build a custom line of teak shower mats made especially for Airstream touring coaches. Elegant, water-resistant and antimicrobial, these teak shower mats are the perfect way to take your onboard shower experience to new heights of luxury.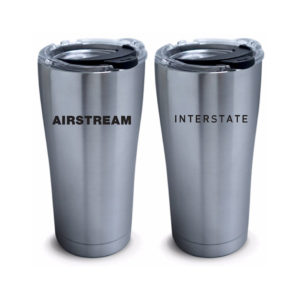 And don't forget to stock up on everyday carry items like money clips, key-chains, tumblers and pins. These items make great gifts for touring coach owners – or for yourself!
Shop Airstream Supply Company for touring coach apparel and accessories.