"Regardless of your favorite outdoor activity, one thing is certain, recreation enriches people's lives," says The United States Army Corps of Engineers (USACE). And they are true to their word. Part of the USACE's mission is to manage and conserve our nation's natural resources while providing quality public outdoor recreation opportunities.
A USACE campground is among the best of the best. Each was designed, after all, by the same engineers who are responsible for some of our nation's major public works projects. It shows. 
All USACE campgrounds are incredibly well-maintained and generally consist of large sites, paved roads, and concrete parking pads. Typically, USACE campsites have the bonus of being located on a large body of water, which makes for great recreation and relaxing scenery.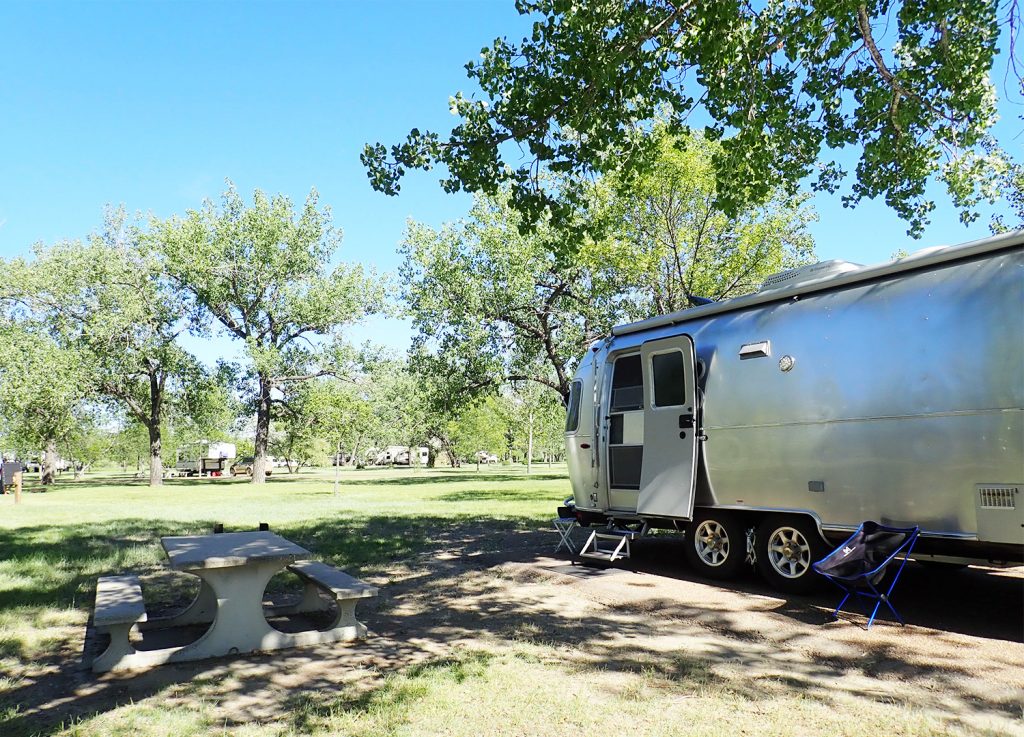 With 90 percent of their recreation areas located within 50 miles of major metropolitan areas, there's likely a USACE site near you.
Some USACE campgrounds offer hookups, but many do not. But please, don't let the lack of traditional amenities keep you away from these treasures. You can dry camp with all of the comforts of your Airstream, plus a calm lake, babbling creek or winding river right outside your door. How's that for tranquility? Here's the third of a four-part series to guide you on how to find your perfect spot.
Army Corps of Engineers Overview
The United States Army Corps of Engineers (USACE) is one of the nation's leading federal providers of outdoor recreation. This federal agency – under the Department of Defense and a major Army command – is responsible for managing 12 million acres of our nation's public lands and waters. There are more than 400 lake and river projects currently in place in 43 states. And, USACE-managed waters provide 18 percent of all US freshwater fishing. 
While the USACE is typically associated with canals, dams and flood protection, the agency is also involved in a comprehensive program to provide outdoor recreation opportunities to the public. 
Visitors to USACE recreation areas can find 55,390 miles of shoreline, 7,892 miles of trails and 3,748 boat ramps. Land managed by the USACE is also home to 93,101 campsites. That's a lot of land and water for Airstreamers to enjoy.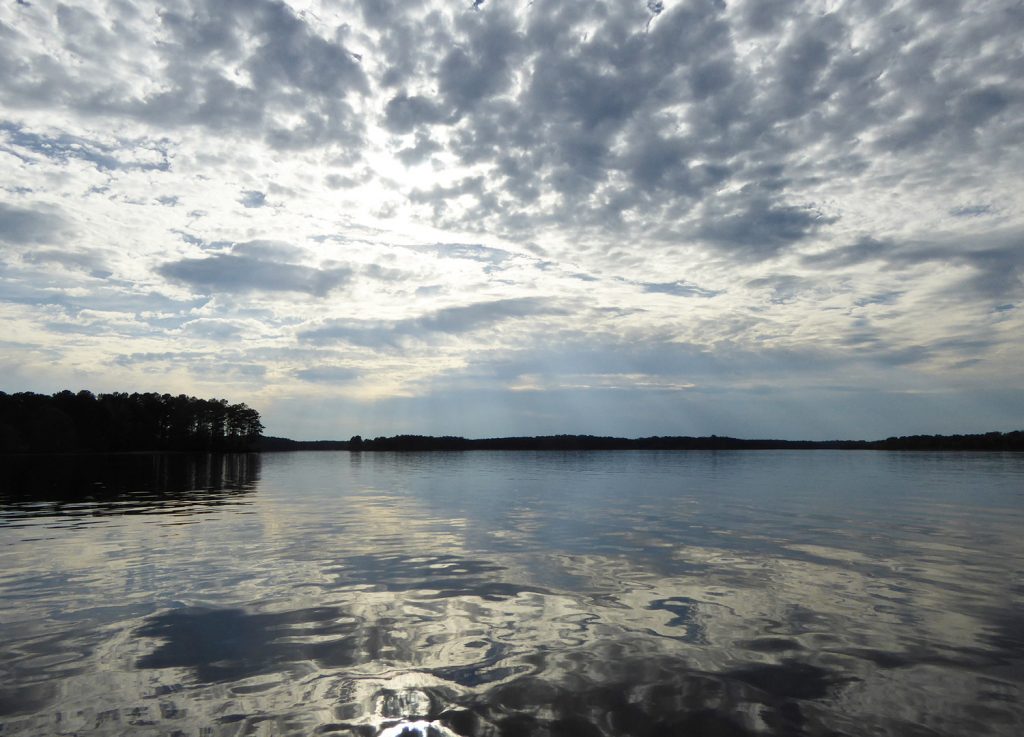 Campsites and Reservations
While some campsites do offer full hookups, these are the exception. Most USACE campgrounds are primitive, but you may find campsites that offer electricity and water. Many also have shower houses, restrooms, picnic tables and fire rings available. And, some even have "extras" like playgrounds, basketball courts, horseshoe pits, fish cleaning stations and dump stations. Most offer services for boaters and fishers, including marinas, boat launches, and tackle shops.
It could be said that USACE campgrounds are America's hidden gems. While they are abundant across the country, it may take a little poking around to gather information and find your perfect site at one of these campgrounds. 
To locate a USACE campground, you may want to start with a compilation website such as Campendium. Or, you can go to the interactive map on the Corps Lakes Gateway website. Here you can click on the state you're interested in camping, then view available campgrounds. 
For instance, in Ohio, Airstream's home state, there are 16 available USACE campgrounds. The Corps Lakes Gateway also provides a list of the activities available at each site, and you can also search by recreation opportunity. So, if you want to know if there's a boat ramp at a USACE campground in Ohio, apply the filter, and the website will generate a list.
Another great resource is Recreation.gov. You can use this tool to make reservations for a USACE campground. Through this website, you can check the availability of sites that don't take reservations before you go, so you have an idea of the likelihood that you'll snag a spot. Recreation.gov also has a comprehensive listing of amenities at each campground, so that you can plan your trip accordingly. 
The USACE website offers a map of the US, illustrating "Where We Are." If you're stuck finding a place that fits your needs, click on the district in which you want to camp. From there, you'll go to that district's webpage. This site can provide valuable information about the various USACE campgrounds in the area – and phone numbers for local offices that can help you with your search. 
There's also a guidebook available that has done the work for you if you are the type that's inclined to go to a paper source. Camping with the Corps of Engineers: The Complete Guide to Campgrounds Built and Operated by the US Army Corps of Engineers, is a thorough guide that has organized all USACE campgrounds by state and reservoir. The book is published by Wright Guides.
Another source is Jane Kenny's RV'ers Guide To Corps of Engineers Campgrounds, which lists over 600 camping areas across the nation.
Campsite fees vary depending on the site. Note that camping at one or more campsites at any one water resource project (lake) campground for a period longer than 14 days during any 30-consecutive day period is prohibited.
Recreation
Visitors to USACE campgrounds will find plenty to do. Airstreamers can enjoy traditional activities like hiking, boating, fishing, and hunting. There are also opportunities for more adventurous endeavors, like snorkeling, windsurfing, whitewater rafting, mountain biking and geocaching.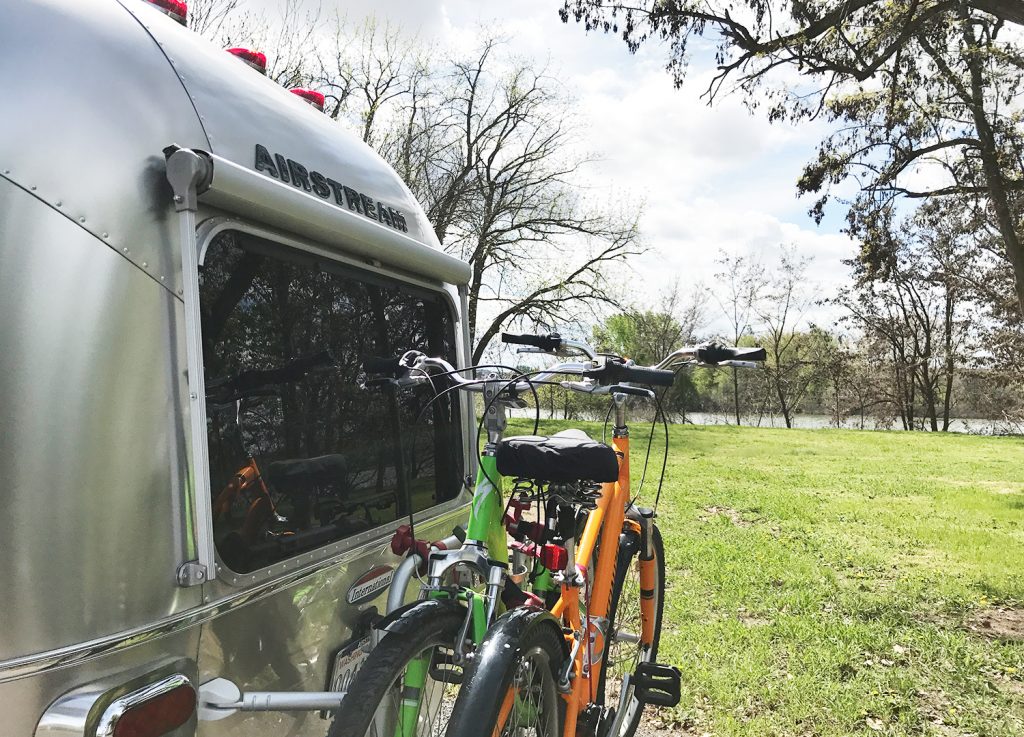 Pro Tips
Reservations (when accepted) can be made through

Recreation.gov

. It's good practice to search for your dispersed campground on this site, just to be sure reservations aren't required. When it's first-come, first-served, remember that the early bird catches the best site.

The app

Coverage?

(Get it on

Google Play

, or

iOS

) is also useful when trying to figure out in advance if you'll have cellphone coverage. It directly overlays and compares cellular carrier coverage maps from different carriers.

When your holding tanks get full, don't fret. There are mobile pump out trucks that can come to you! These are often the same companies that are servicing the pit toilets in nearby parks and campgrounds.

Consider carrying a water jug with you to refill the water in your Airstream for longer stays. It's a lot easier to ferry water back and forth in your tow vehicle than it is to hitch up and move your travel trailer. 

Arrive midweek to increase the likelihood of finding a great spot to camp. If possible, beat the weekend warriors by arriving on a Tuesday or Wednesday.

Always remember that safety comes first. Know what to do if you need help. Keep a first-aid kit at your fingertips. If you don't have cell service, find out if there is a place nearby where you can go quickly to get reception. Other things to be mindful of are knowing where ranger station is located. For emergencies, know ahead of time the best directions in case help needs to find you, such as your camp's exact GPS coordinates and notes that provide navigational directions for the road in. Over prepare when it comes to safety and then go with the flow.

And as a last reminder, remember, as with any trip into the outdoors, leave your campsite more beautiful than you found it. 
If you haven't had a chance to check out the previous editions of Off the Beaten Path, Out in Nature, click below.