The coronavirus pandemic has forced many changes at Airstream over the course of the past two months. From the way we build travel trailers and touring coaches to the way we source parts and conduct business, the effects have been felt across the board. While many of these changes have been difficult, this situation has also presented unique opportunities to push us forward. As we start to embrace our "new normal," I want to bring you up to speed on the state of Airstream.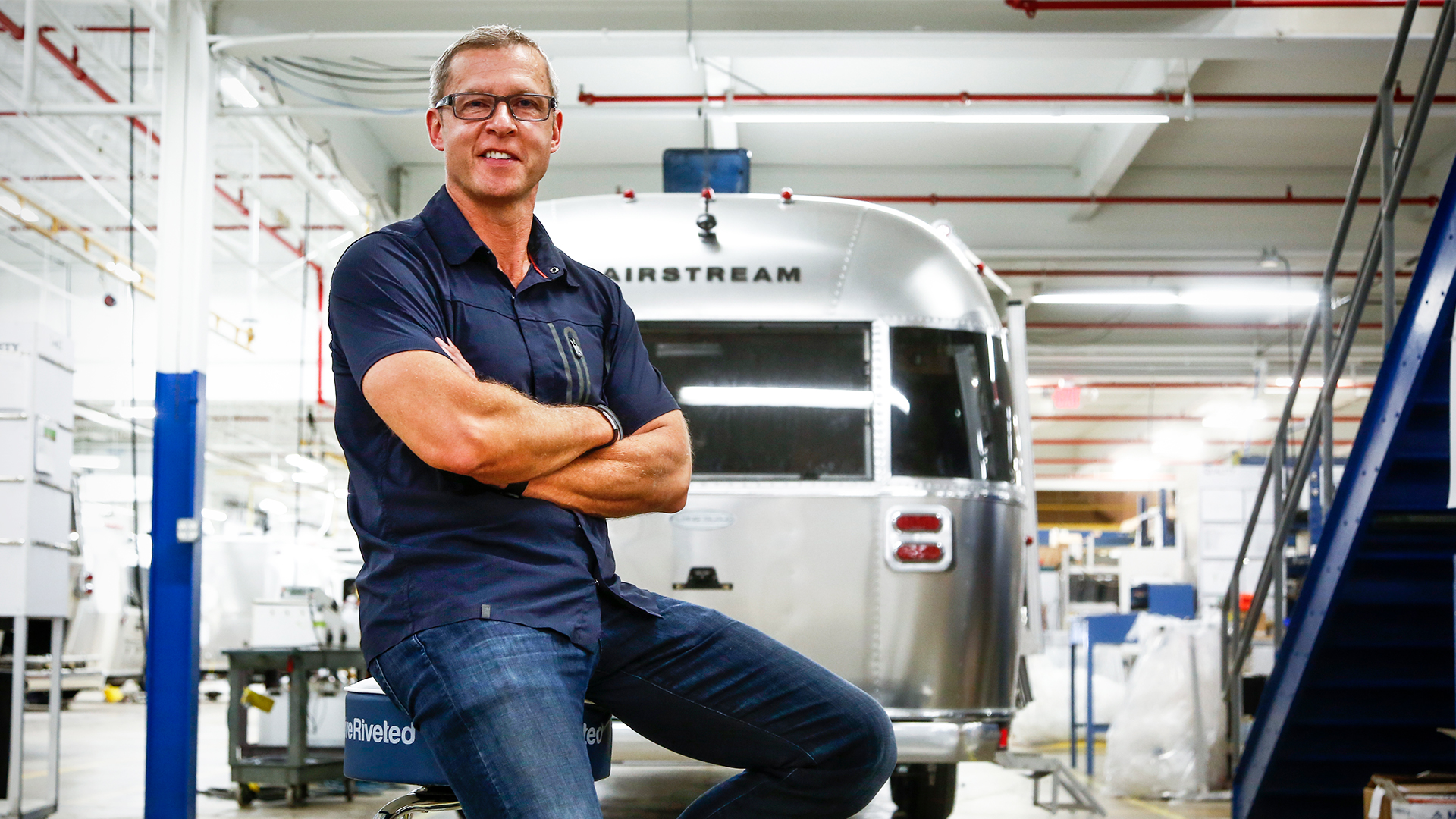 In the Midwest, we felt the impact of the pandemic at Airstream starting in mid-March. The outlook was not great as production slowed to a stop almost overnight prompted by Ohio stay-at-home orders. For most of April, our facilities felt like a ghost town. We furloughed almost all of our production associates, but were able to continue paying health care benefits for a time. Eventually, we had to take the difficult step of laying off over 200 employees. Like other manufacturing facilities in Ohio, we followed the guidelines set by the state to help flatten the curve. Those associates who could work from home did so, and we took steps to clean and disinfect our production facilities and introduce even more rigorous quality control procedures while they sat idle.
Nobody knew the direction the pandemic and its effects would take. Like the rest of the world, we hoped for the best while looking for ways to support our community. The service center in Jackson Center remained open with limited staff to handle maintenance and service appointments. We expanded our online resources to make sure our owners had the support they need at their fingertips. We also produced a variety of content to help inspire and inform owners, travelers, and adventurers everywhere. We brought our country's National Parks to your living room with our virtual Portable Park program. And we produced guides for staying fit in small spaces, tackling the challenge of remote learning, and working from home (or anywhere you might find yourself now or in the future). These virtual products looked very different than the vehicles we're used to producing, and I'm proud of what Airstream was able to accomplish during these difficult times.
Now that we've reached June, I'm happy to report our production lines are reopened, and it's great to see our associates back to work. Things look different, to be sure. We're requiring all associates to wear PPE and follow safe social distancing while onsite, and we're taking temperatures of everyone as they arrive on campus. On the business side, we're seeing strong signs that the RV industry will emerge in good shape. The RV market seems to have weathered the storm, down by only half of what we had projected. Our dealer network is reporting stronger-than-anticipated sales, and they've begun to hire back many of the laid-off personnel. And here in Jackson Center, we're welcoming back some of our laid-off associates as we anticipate further increases in production rates as the recovery sets in.
We're cautiously optimistic about the future, but the rapid onset of the pandemic taught us that things can change quickly. While ninety years of business doesn't guarantee anything, experience has instilled in this company the mentality to not simply survive, but to thrive in the face of difficulty. Airstream was born in the Great Depression, shut down during WWII, and returned stronger than ever. We have survived conflicts both domestic and abroad, celebrated the dawn of the space age, and thrived into the 21st Century providing the comforts of home (and work) wherever people may roam.
The effects of this pandemic will be lasting. One of the unintended outcomes that emerged from our temporary manufacturing shutdown was an opportunity for us to continue to hone our unending focus on quality and craftsmanship. With a new production facility and a restructured production line, we're able to build on practices that ensure Airstream products continue to be made with expert skill and attention to detail. There's a reason that over 70 percent of all Airstreams ever built are still on the road today. In seeing and seizing the opportunities presented by this crisis, we will ensure that even more Airstreams will be on the road in the decades to come.
There is great potential for Airstream to come out of this crisis stronger than ever. We recently surveyed the general public and found overwhelmingly people are looking forward to getting out and traveling. Here's an overview of what we found:
Sixty-six percent had researched or planned a vacation for when things "get back to normal." Almost 75 percent feel they'll be ready to travel again within the next six months.
People want the ability to avoid crowds (64%), will pick locations that have low Covid-19 infection rates (60%), and they prefer to find lodging in places that are isolated (51%).
There's indication, too, that many traditional modes of travel will be avoided in favor of freedom and flexibility. Compared to the pre-Covid-19 era, people are less interested in going on cruises (48%), flying (39%), and staying at hotels (36%), while more people are interested in recreational vehicles (24%) and car camping with a tent (28%).
Fewer people want to travel to cities (44%), ski resorts (34%), and beaches (26%), instead favoring off-the-grid locations (25%), state parks (28%), and National Parks (29%).
For almost 90 years we've been enabling travelers to bring with them the comforts of home, and to have flexibility and independence on how and where they spend their time. While these unprecedented times have no doubt been difficult, we're excited to play our small part in helping people stay connected to each other and safely getting back outside.
Together, we'll get through this. And together we'll take on the new challenges and experiences that lie around the next bend in the road.
Bob
President and CEO 
Airstream, Inc.