In the rugged and beautiful expanse of northern Nevada, explorers can steep in the past, walking through the eerie remnants of the Silver State's long-abandoned mining towns. The region's stunning vistas include towering mountains and rugged canyons, rushing rivers and calm lakes, austere desert terrain and prairies of vibrant wildflowers. Adventurers to this oft-forgotten part of Nevada can engage in almost every outdoor activity there is. With so much to see and do, this is a must-see destination for your Airstream® travels.
Airstream has put together its list of the best camping in the northeast part of Nevada. These sites are scattered around the towns of Wells, Elko and Unionville, and offer a perfect sampling of the region. Take a trip to one place and stay awhile, or use this guide to map a tour of the area. However you experience this remarkable corner of America, you won't be disappointed.
Wells, Nevada
Angel Lake Campground, Humboldt-Toiyabe National Forest
Wells, NV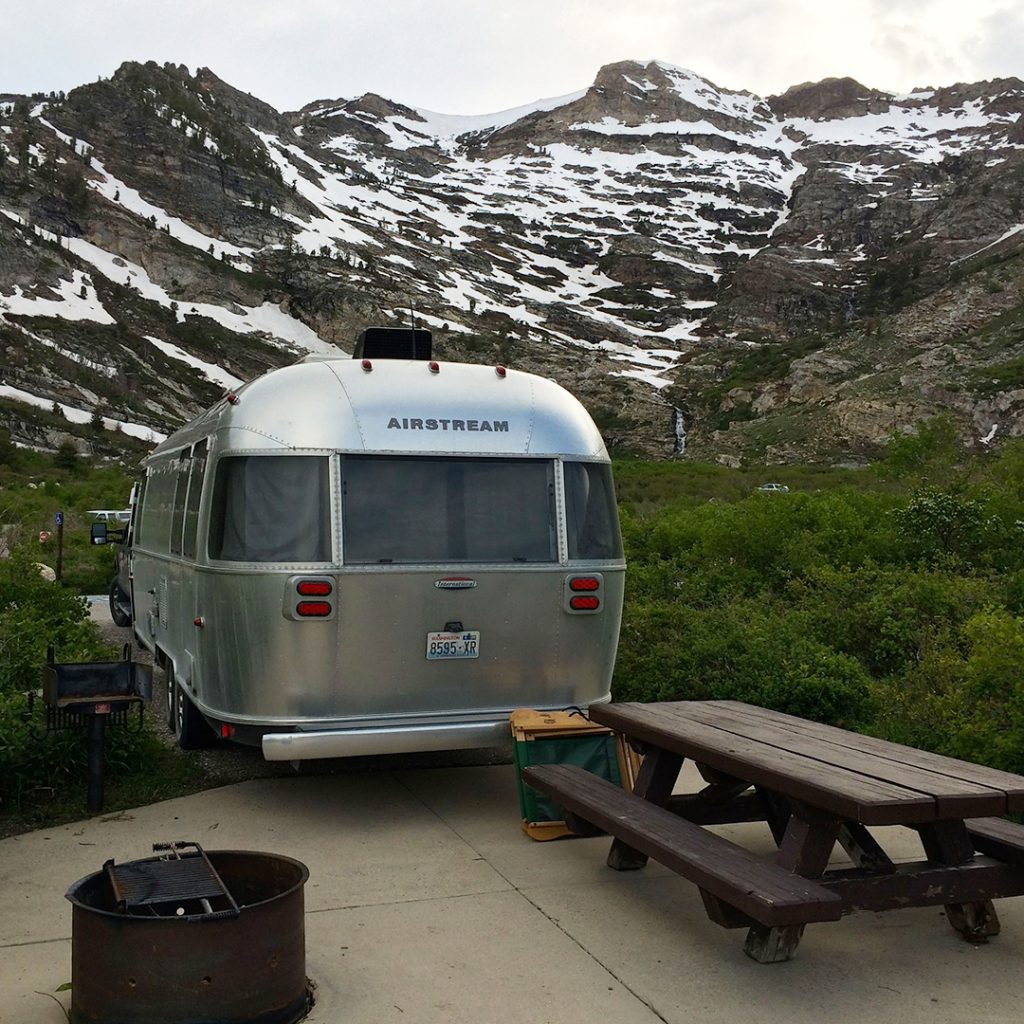 Airstreamers, if you're anywhere near northeastern Nevada, be sure to stop at Angel Lake Campground. Perched at an elevation of 8,500 feet in the East Humboldt Mountain Range of the Humboldt-Toiyabe National Forest, this campground is 12 miles from the city of Wells. Angel Lake Campground is situated at the foot of wondrous glacial cirques that rise as high as 10,000 feet. It's a perfect place for hiking, kayaking, canoeing or swimming in the lake, wildlife viewing, and simply relaxing at camp while taking in the terrific views. Whatever else you do here, be sure to hike Greys Lake Trail at the campground entrance. It's a 4.75-mile roundtrip path that leads to a hidden alpine lake. Need another walk in the woods? The Smith Lake Trailhead leads you into the northern part of the East Humboldt Wilderness. Boaters and anglers will have a great time exploring the lake and casting lines for rainbow, brook, and tiger trout. As for wildlife, the area is home to bighorn sheep, mountain goats and deer. Many birds of prey make their home around the lake, creating excellent viewing opportunities there, too. While Angel Lake Campground is above tree-line, dwarf aspens do cover the campground and provide privacy between sites. There are 26 sites, including one double site, and 11 day-use picnic sites scattered in the subalpine dwarf aspen forest area. This is dry camping, but there are also vault toilets, drinking water and trash collection provided. You can purchase firewood from the campground host, and each campsite contains a picnic table, campfire ring and grill. 
Angel Creek Campground, Humboldt-Toiyabe National Forest
Wells, NV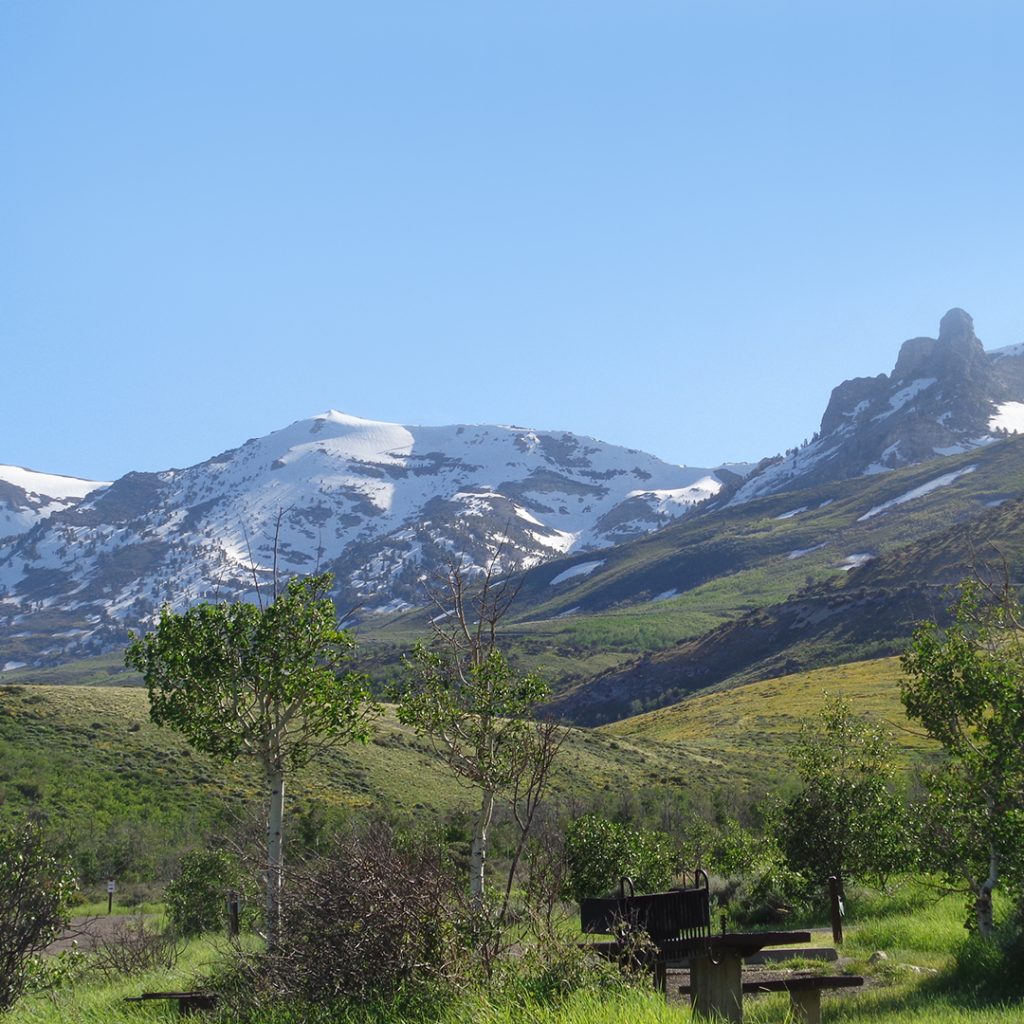 Some may think of Angel Creek Campground as the little sister to Angel Lake, but this gorgeous facility has its own distinct charms. The campground is nestled in the grassy foothills of the East Humboldt Mountain Range, just eight miles southwest of Wells. Angel Creek sits at an elevation of 6,200 feet, among colorful wildflowers that bloom in the area during the summer months, and mature aspens which offer visitors partial shade. Trailheads into the Humboldt Wilderness are located about two miles west of the campground, so hikers, bring your boots. There are also opportunities for wildlife viewing. Birders, this will be a haven for you. The list of local species includes high-desert birds, raptors, Lewis's woodpeckers, harriers, and Common Nighthawks. Deer abound, so keep your eyes out for them, too. There are 12 designated sites in this dispersed camping area. As Airstreamers LyfsArt put it, "The site we had was very private with a gorgeous view. We couldn't even see any other sites from ours. It was quiet, with no sound but the yipping of coyotes and the wind in the trees." You'll find vault toilets, drinking water and trash collection on-site. All campsites have a picnic table and combination campfire ring with grill. Firewood is available for purchase from the host. And, if you want to check out Angel Lake while you're here, it's a short four miles away. 
Welcome Station RV Park
Wells, NV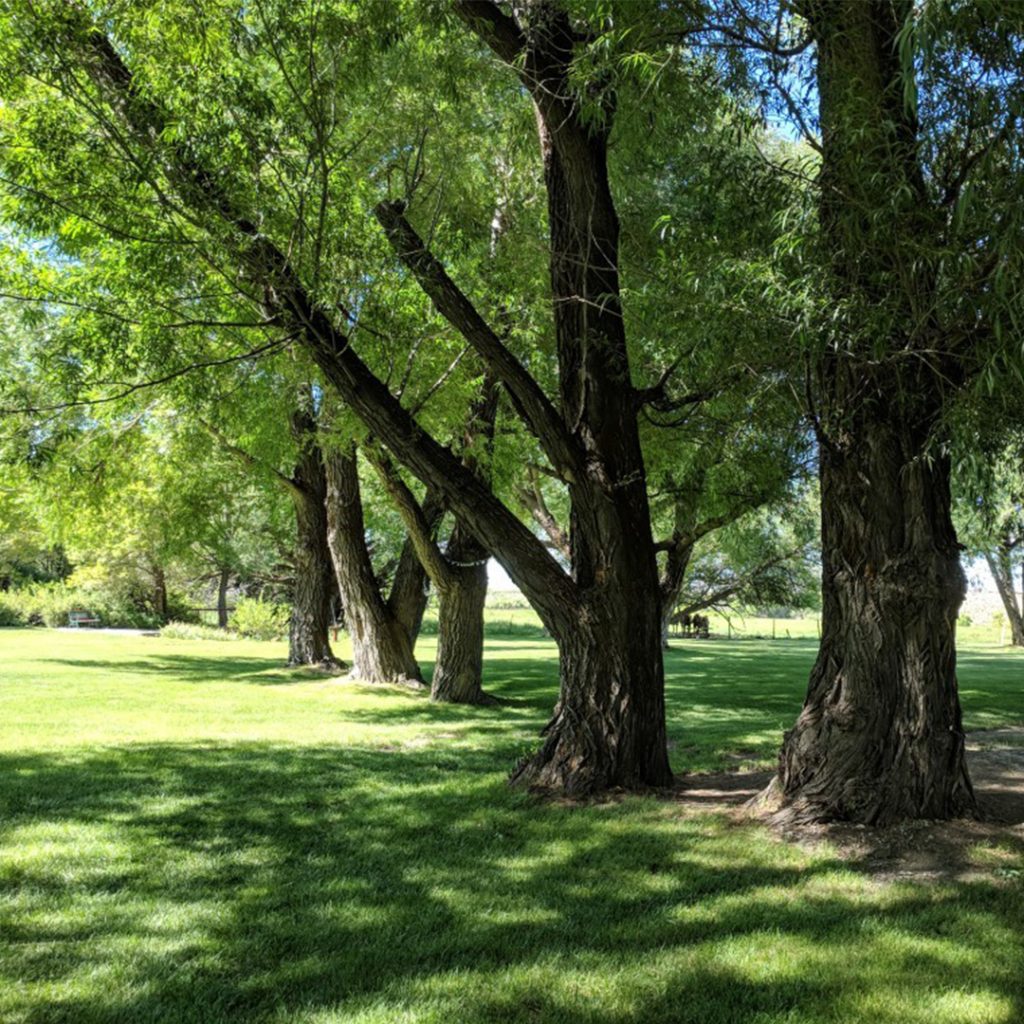 Say hello to Welcome Station, which describes itself as a "peaceful oasis in the high desert. At this RV park, Airstreamers will enjoy five acres of lush grass dotted by huge, shady old-growth willows and a winding creek. This park is family-friendly and dog-friendly, so plan on bringing everyone you love for pure relaxation in this gorgeous natural setting. Feel like exploring? Nearby Grey's Peak offers impressive hiking trails, desert ghost town exploration and much more. Or, you could drive a short eight miles away to the town of Wells, known for Clover Valley and the Hole in the Mountain hiking trail. The Spruce Mountain Mining District is an ATV recreational trail system that connects 135-year-old mining roads and winds through five ghost towns and several historic mines. For a day trip, head about 40 minutes east and explore the city of Elko, known for its celebration of Basque culture and, of course, cowboys. Here you'll find the Western Folklife Center, a regional organization dedicated to expanding the understanding of everyday traditions of the people who live and work in the American West. Gamblers, get your chips ready; Elko has a slew of casinos. For evening entertainment, there are several restaurants, saloons, and bars. Back at the park, the 20 sites are all full hook-up, and some are pull-thrus. There are also bathrooms and hot showers on-site
Soldier Creek Dispersed, BLM
Lamoille, NV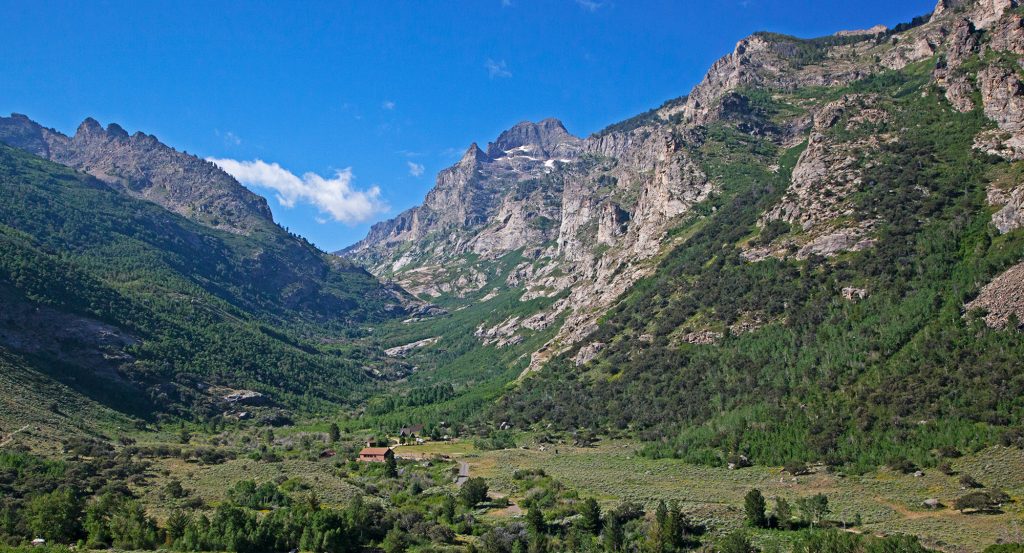 Soldier Canyon is a sight to be seen, and part of Lamoille, a very old place. Lamoille was first settled in 1865 when two intrepid wanders erected the Cottonwood Hotel, store and blacksmith shop in the valley. Those structures are long gone, but the area has not been forgotten. Its natural beauty attracts visitors from all over. Located off the western flanks of the Ruby Mountains, Lamoille is the principal gateway to the range via the National Forest Scenic Byway up Lamoille Canyon. For Airstreamers who want to avoid the crowds, stop in at Soldier Canyon while you're making your way up the road to the trailhead. What it lacks in amenities, it more than makes up for in scenery, birdwatching and wildflowers. This dispersed campground, overseen by the Bureau of Land Management (BLM), greets you with a burst of summer color from the geranium, wild rose and scarlet gilia. At the campground, be sure to keep an eye to the sky for mountain chickadee, warbling vireo and chipping sparrows among the aspen thickets. The creek draws many types of butterflies for you to glimpse, too. Consider taking the long hike from the campground up through Soldier Canyon; Robinson Lake is the farthest from the trailhead at about five miles. At the campground, you'll find vault toilets but little else, so be sure you have your supplies stocked before you set up camp. 
Angel Lake RV Park
Wells, NV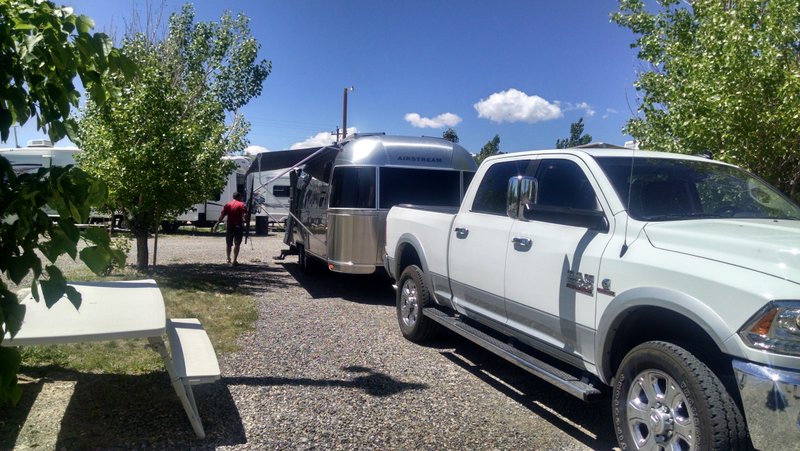 Explore the allure and the heart of the Old West at Angel Lake RV Park. Set up camp with mountains as your backdrop, and let this park be your gateway to many beautiful sights around the Wells area. Some of the least known, most pristine outdoor recreation areas in the whole western region are close to the park. Beautiful and adventure-rich Angel Lake, for instance, is only a short drive into the mountains. Or, take the scenic route to the Lamoille Canyon area. Family-friendly Angel Lake RV Park is a full-service park that boasts easy access to all of their 48 pull-thru sites. Amenities include Wi-Fi and cable TV, laundry, clean showers and a designated internet center (just in case you need it). There is a snack shop on-site, full grocery store and a hardware store within walking distance. Come and be greeted with warm hospitality in addition to the other perks. As Airstreamer Albert says, "This was close to the freeway and had a great place to run the dogs. Friendly hosts greeted us as we pulled in, and this was a nice surprise."
Elko, Nevada
Carlin Canyon, BLM
Carlin, NV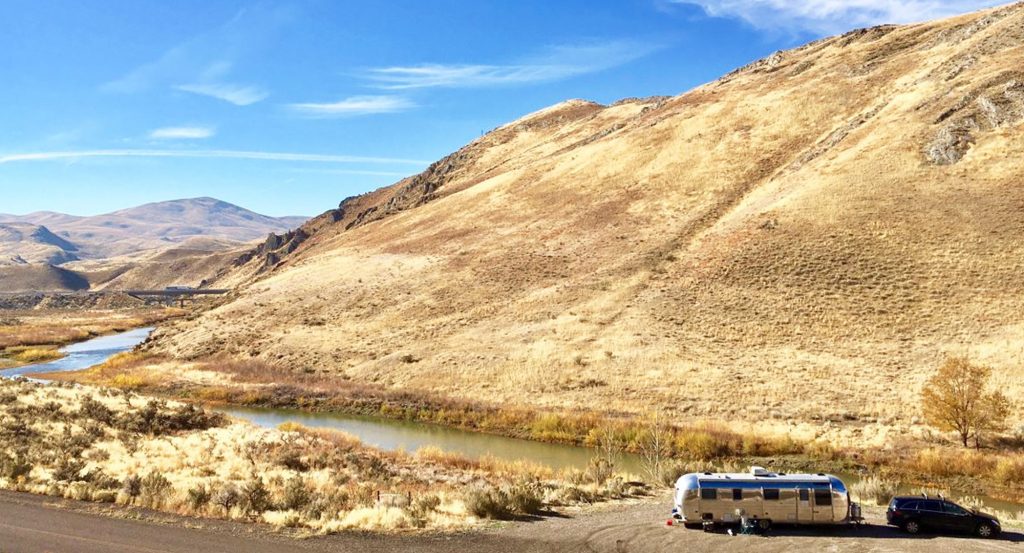 Carlin Canyon was formed by the Humboldt River, which meanders and cuts through a mountain range. Here's a little history lesson for you, courtesy of Airstreamer Trekerboy: "In 1841, the California Trail followed the riverbank through the canyon. Later, in 1868, train tracks were laid. Eventually, tunnels were blasted out for the trains." First Transcontinental Railroad and Victory Highway have all passed through the canyon in earlier times. Trekerboy goes on to say, "The rail bed then became US 40. But, now that I-80 is the main highway with its own tunnel through the mountain, the road in Carlin Canyon is cut off from most traffic. So, even though you can see the interstate from the canyon, it's fairly quiet and peaceful." An interesting story for an incredible place. At Carlin Canyon, you can get a peek into the past while steeping in the astonishing beauty of the canyon surrounding you and the nearby rushing river. And you can do it all for free. At the Carlin Canyon BLM campground, there's no fee. This is dispersed camping, so bring what you'll need for your stay or plan on heading over to nearby Carlin to replenish. 
South Fork State Recreation Area, State Park
Spring Creek, NV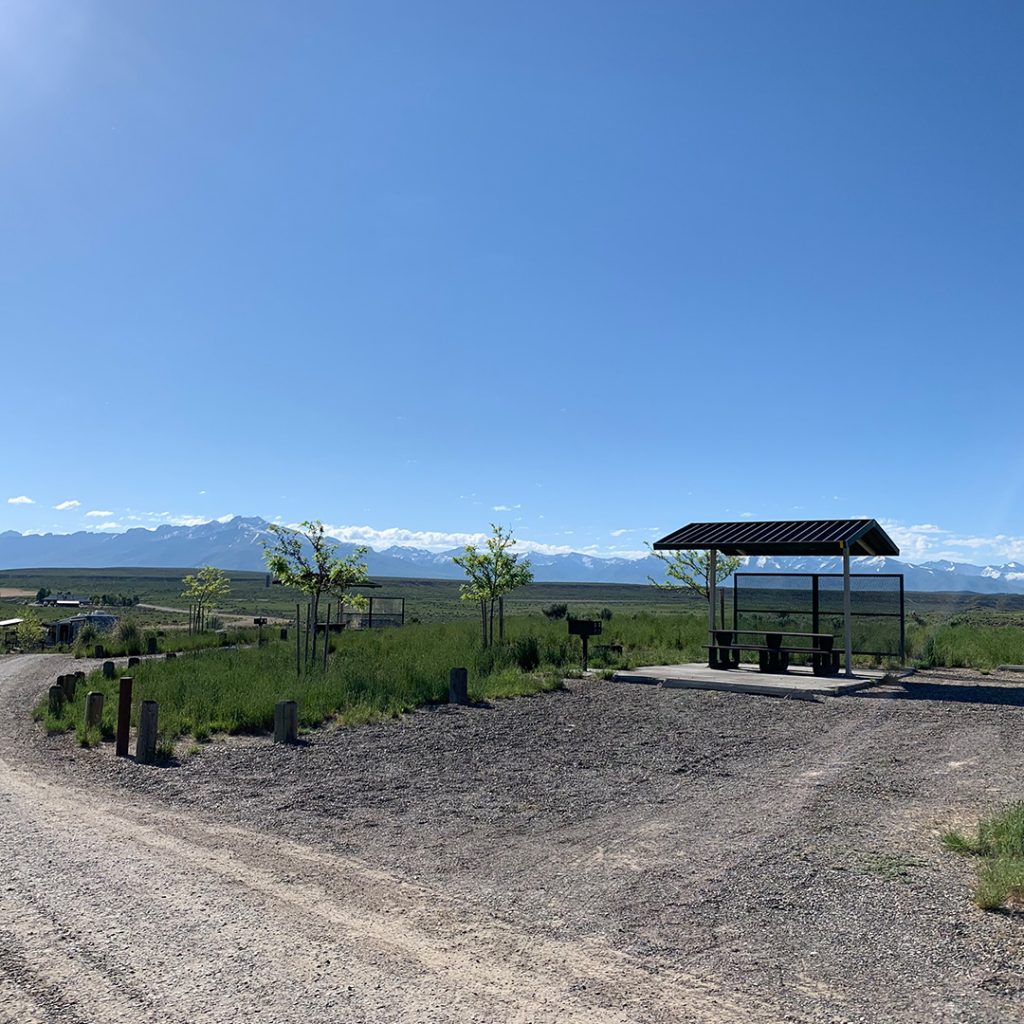 Dating back to 1867, South Fork Reservoir was a settlement and ranch site that was characterized by a wide river valley covered with fertile meadows. The valley was used for grass cover, hay production and grazing pasture, and offered a reliable supply of water from the Humboldt River. The land also provided good travel routes between bustling mining camps. Over a century later, in 1995 the landscape was flooded, leaving behind older river terraces with gentle to steeply sloping bluffs. Today, this area is thriving. South Fork Reservoir is approximately three miles long and one to one and a half miles wide, and is home to an abundance of plant and wildlife. Airstreamers will find big sagebrush, willow, grasses and sedges. Waterfowl include mallard ducks, green-winged teal, common coots and Canada geese (who are year-round residents). Visitors may also spy mountain mule deer, badgers, coyotes, beavers and kit foxes. Anglers will be happy to learn that the reservoir is stocked with trophy-size fish. Brown trout, cutbow trout, smallmouth and largemouth black bass, wiper hybrid bass and channel catfish call the water home. This state park offers both primitive and developed camping. The 25-site campground includes campsite tables, grills and a restroom with showers, while open camping is allowed along the southwest shore. All campsites are available on a first-come, first-served basis. This is dry camping, so pack in what you need. There is a dump station on-site. 
Thomas Canyon Campground, Humboldt-Toiyabe National Forest
Lamoille, NV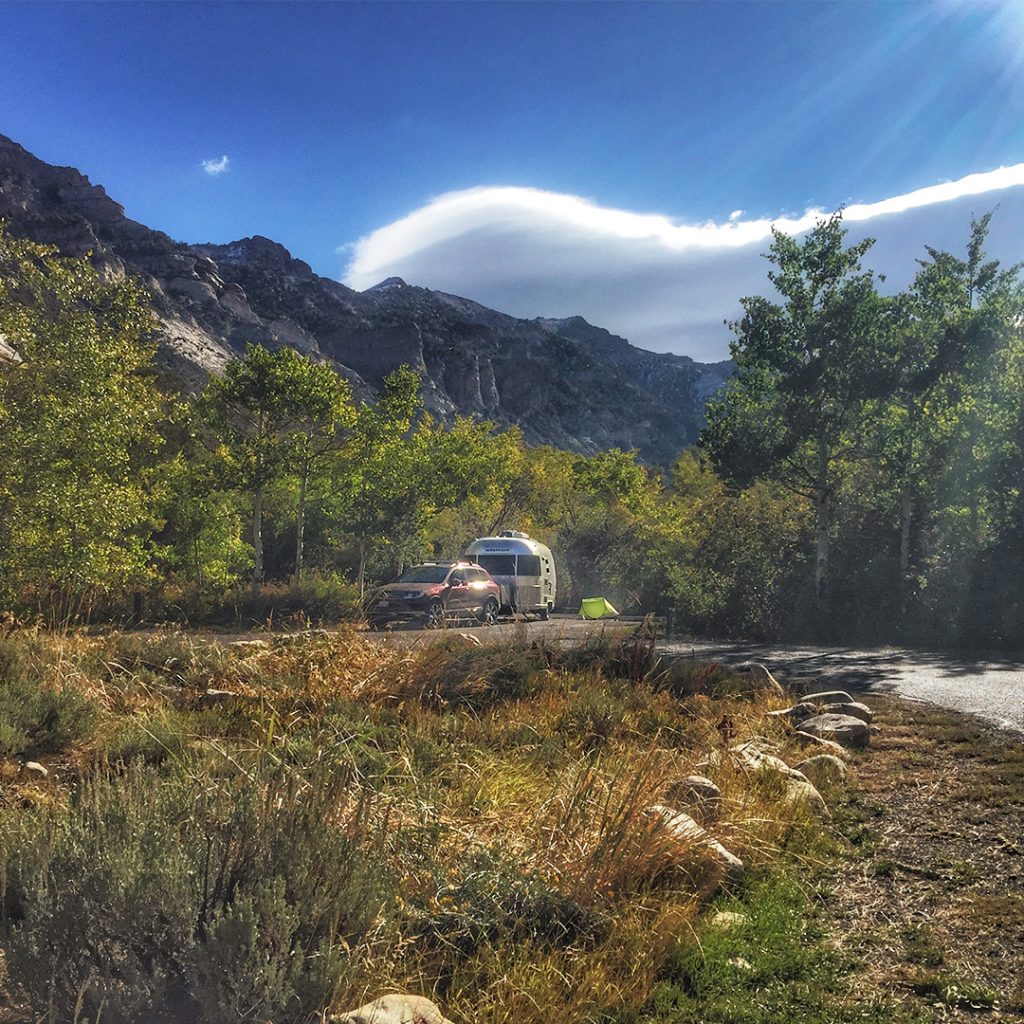 "Summer is best here!" says Airstreamer Rudi on the Road. Welcome to Thomas Canyon Campground, part of the Humboldt-Toiyabe National Forest. Just 30 miles southeast of Elko, the campground sits at the mouth of Thomas Canyon, a part of larger Lamoille Canyon, at an elevation of 7,200 feet. Here, you'll be surrounded (and shaded) by aspen and cottonwood trees that run along Lamoille Creek, which provides for some great fishing for rainbow and brook trout. Both canyons are part of the magnificent Ruby Mountains. Thomas Canyon is a desert island overflowing with wildlife, wildflower-filled meadows, glistening lakes and streams and rugged peaks. Each of the 40 campsites offers its own breathtaking views of the canyon walls and surrounding peaks. To get the full experience of this diverse landscape, take the Thomas Canyon Trail. It begins at the campground and leads hikers past a handful of waterfalls, through an alpine meadow and into a glacial cirque. Also popular are scenic drives and biking along the canyon road. And, many rock climbing routes can be found on the canyon walls. This is dry camping, but the campground does have drinking water and vault toilets. Site amenities include a picnic table and fire ring.
Double Dice RV Park
Elko, NV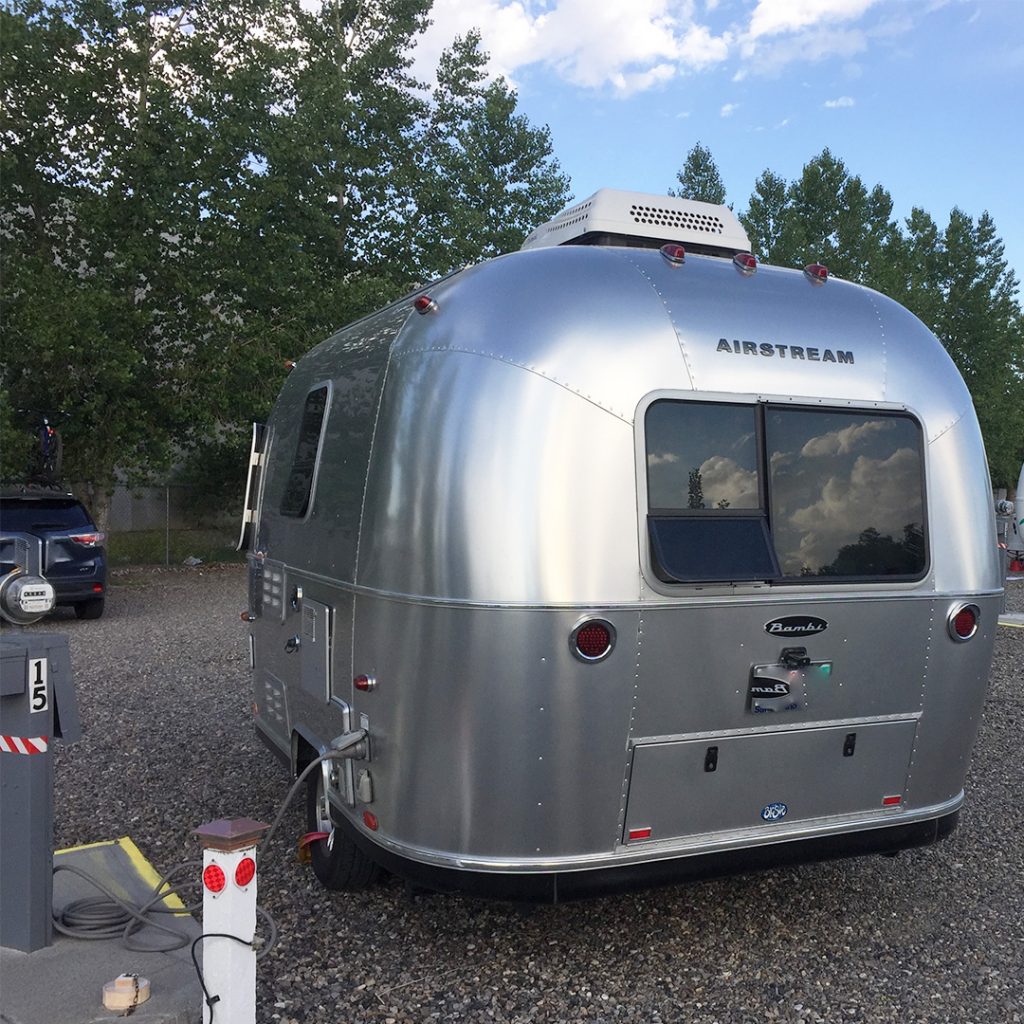 The Double Dice RV Park boasts two main attractions – the amenities of the park and proximity to the best of Elko's natural wonders. At the park, Airstreamers will find 140 full hook-up sites, Wi-Fi, cable, laundry, showers, an on-site sports bar and grill, and, of course, a slot machine lounge. Once you've set up camp and it's time to explore, you'll have options for miles. Double Dice is close to the Ruby Mountains, Lamoille Canyon, Southfork Reservoir and the large northern gold mines. With all of these choices, you'll be able to enjoy just about any adventure you can imagine – hiking, biking, horseback riding, climbing, swimming, boating and fishing. Got an all-terrain vehicle (ATV)? Bring that with you, too! The possibilities are truly endless. At the Ruby Mountains you can take in the expanse of the 11,387-foot summit of Ruby Dome while hiking and watching for wildlife. Lamoille Canyon is just a 23-mile drive southeast, so consider a day hiking trip. When it's time to hit the water, head over to Southfork Reservoir, only 18 miles south of the park. If you and the family are interested in an afternoon of history, check out Sherman Station (constructed in the 1870s), the Western Folklife Center and the 20,000-square-foot Northeastern Nevada Museum. Each will bring the old west and historic Nevada to life. 
Iron Horse RV Resort
Elko, NV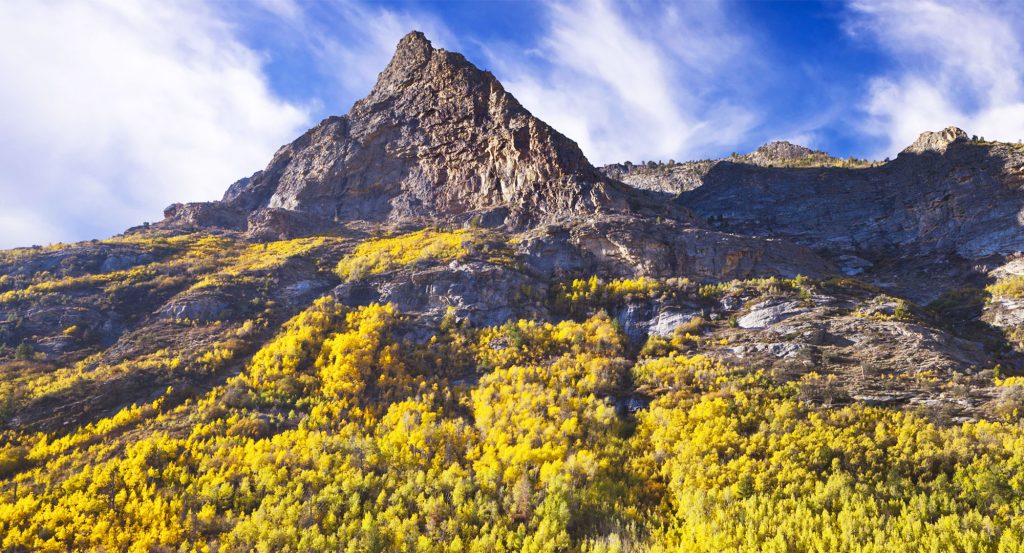 Ironhorse RV Resort is located against the Ruby Mountains right in the heart of Elko. Airstreamers who visit will find spacious sites and grounds that are surrounded by mature green grass and landscaping. Sites offer full hook-ups and Wi-Fi, and there are on-site showers and laundry. Other amenities include a playground for the kids, a clubhouse with recreation room, a dog park, and an outdoor heated pool complete with jacuzzi. Now we're talking relaxation! When it's time to head out for some outdoor activities, you're in a great place. Explore the rich history of the Old West by taking a tour or going on your own ghost town adventure. Because the promise of easy riches lured many of our ancestors there, gold, silver and copper mines are deeply rooted in Elko's past. These are fascinating places that let you get a glimpse into what life was like in these earlier times. For adventure, Airstreamers can hike or ATV the miles upon miles of stunning scenery and abundant wildlife in the Ruby Mountains, Coal Mine Canyon and Maggie Creek. Fishers, there are plenty of options for you, too. Elko's many different shorelines, lakes and streams let you cast a line for trout, bass, yellow perch and catfish. So, why not pull into the Iron Horse RV Park and stay awhile?
Unionville, Nevada
Silver State RV Park (formerly Winnemucca KOA)
Winnemucca, NV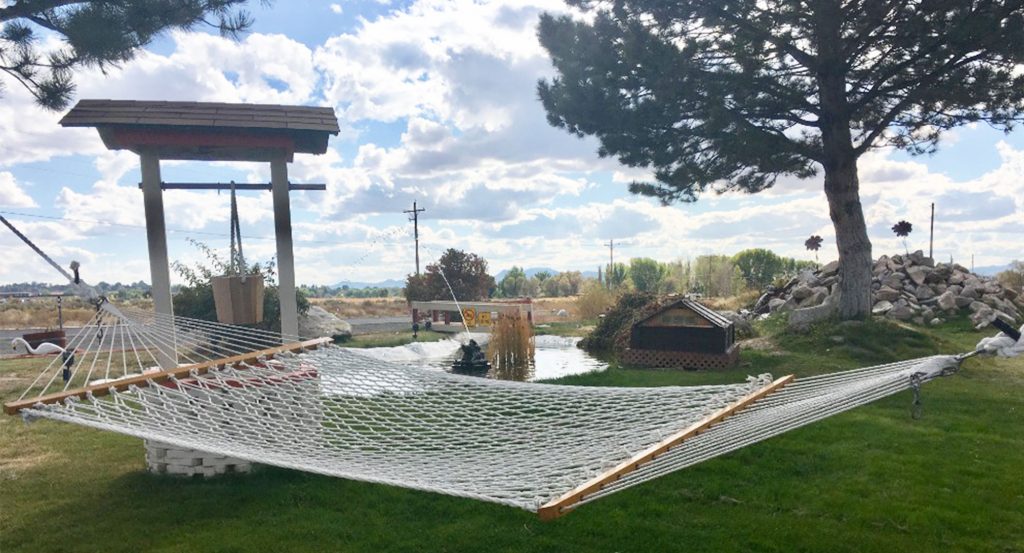 Say hello to Silver State RV Park, formerly known as the Winnemucca KOA, where modern camping meets the excitement of the Old West. Located in the park, Airstreamers will find 151 sites with back-in and pull-thru accommodations. All sites are full hook-up and Wi-Fi is available. Friendly for all, the kids will love the pool and playground areas, while your furry friends will enjoy the two dog parks and doggie wash station. Other amenities include an outdoor heated swimming pool, clubhouse with pool table and TV lounge, fitness center, shuffleboard court, communal fire pit and a koi pond. With all of these extras, who would want to leave? But, when your passion for adventure kicks in, there's plenty to do. At Silver State RV Park, you and the family can choose your own adventure! Trails behind Winnemucca Mountain or near Water Canyon Road are perfect for hiking enthusiasts. For an exciting day of exploring the past, multiple ghost towns dot the local landscape, harkening back to the booms and busts of mining life between the middle 1800s and the early 1900s. Golfers, there's the Winnemucca Golf Course, a nine-hole gem in the center of town. And let's not forget casino gambling when it's time for the adults. Winnemucca has several casinos offering slots, poker and other table games, 24 hours a day, such as the Winners Hotel Casino, the Winnemucca Inn & Casino (with shuttle service), and the Model T Casino. 
Rye Patch State Park
Lovelock, NV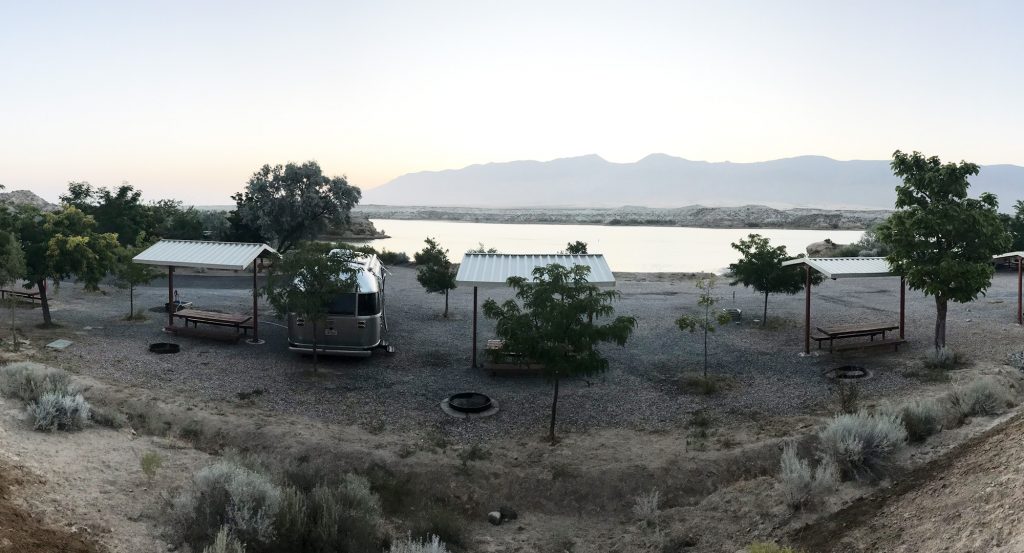 Sublime Rye Patch State Park is situated on a 22-mile long reservoir with 72 miles of shoreline and 11,000 acres of water surface. Guests at this park will get their fill of swimming, water-skiing, boating and fishing. Anglers will revel in the trophy-class fishing for white bass, catfish, black bass and walleye. And did we mention hiking? Multiple trails wind around and throughout the park. As for wildlife, you may see hawks, eagles, owls, great egrets, antelope, deer and fox. Airstreamer Kate at The Scenic Route says of her visit: "We found a beautiful spot right by the water that was roomy enough so we didn't have to unhitch. We sat and watched tons of wildlife from our site, seeing deer, coyotes, turkeys and lively jumping fish." Rye Patch also serves as a popular base camp for off-road vehicles, ghost town exploration and gold prospecting. While only a mile or two off the freeway, there is no noise, making this state park a true oasis. The river campground below Rye Patch Dam has 22 RV sites, while the campground on the reservoir's west side has 25 sites. Both offer a restroom with flush toilets and hot showers. Some sites have electric hook-ups and offer drinking water. A sanitary dump station is located on the dam's west side.
Water Canyon Recreation Area, BLM
Winnemucca, NV
Airstreamer BruceM says, "This is a beautiful site. There is a nice stream and great views of the valley below and the snow-covered hills and mountains." Water Canyon Recreation Area, managed by the BLM-Winnemucca Field Office, rises nearly 2,000 feet above the town of Winnemucca. In the area, visitors will find opportunities for picnicking, hiking, biking, and limited ATVing, as well as taking in all of the wildlife. Water Canyon is a secluded place that offers a picturesque setting along the canyon's upper reaches. Down below at the canyon's bottom, a stream creates a lush area of cottonwood and aspen trees. There are a few primitive roads that will take you up into the Sonoma Mountains from the recreation area, providing options for backcountry adventures. There's also a four-mile trail in Water Canyon that links mountain bikers to the 40-mile-long Bloody Shins Trail System within the Santa Rosa-Paradise Peak Wilderness. BruceM goes on to report: "There is a pit toilet, covered picnic area with newly painted picnic tables and a dumpster. Farther up the canyon, there are more sites and a large turn around at the top." Recently, the BLM also has installed campfire rings, grills, additional trails, shelters and information kiosks. Take a trip to Water Canyon for the adventure and stay for the views!
New Frontier RV Park
Winnemucca, NV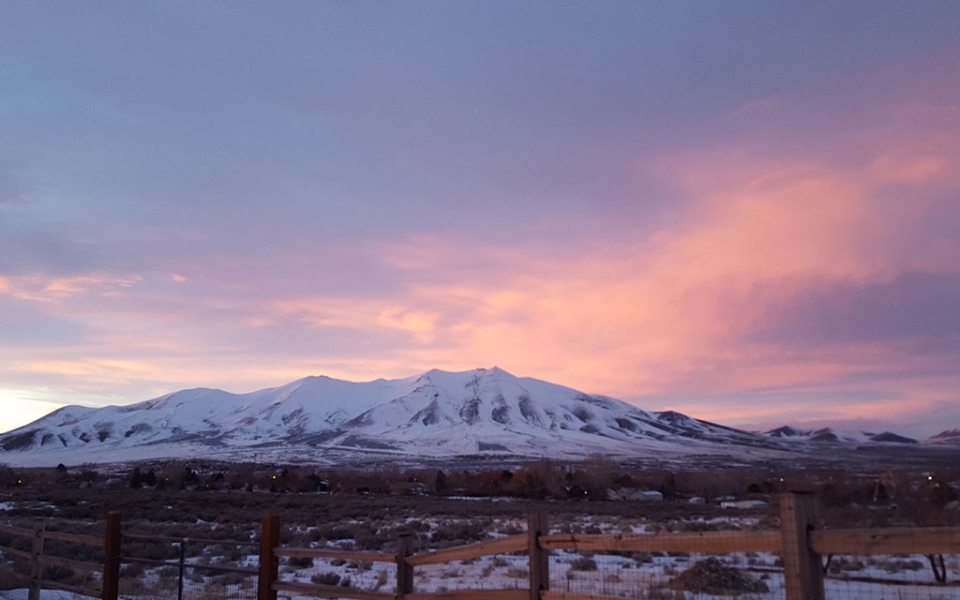 Come for the views of the sunrise and stay for the sunsets. At New Frontier RV Park, you're in an idyllic location where nature surrounds you. For starters, Winnemucca is known as a birding paradise, so be sure to bring your binoculars and your camera. Hikers will be thrilled by the many trails that surround the park, while bikers will be drawn to the famous Bloody Shins trail (not the easiest, but worth the exertion!). For ATV'ers, there's Blue Mountain, Jungo Pits and the Winnemucca Sand Dunes to explore. And when it's time for a history lesson, take a walk through the ghost towns or head over to Winnemucca's Humboldt Museum, where you can tour the history of the real West. Consider making a day trip to some of the outlying communities for even more Old West culture, such as Paradise Valley, McDermitt, Orovada and Golconda. All are an hour or less away. Back at the park, New Frontier asks, "Ever had to make multiple adjustments trying to get into an RV site? That's not going to happen here." Sites here are large, the roads are paved, and full hook-ups are standard. Other amenities include Wi-Fi, cable, laundry facilities, showers and a dog park for your four-legged family members. 
Winnemucca RV Park
Winnemucca, NV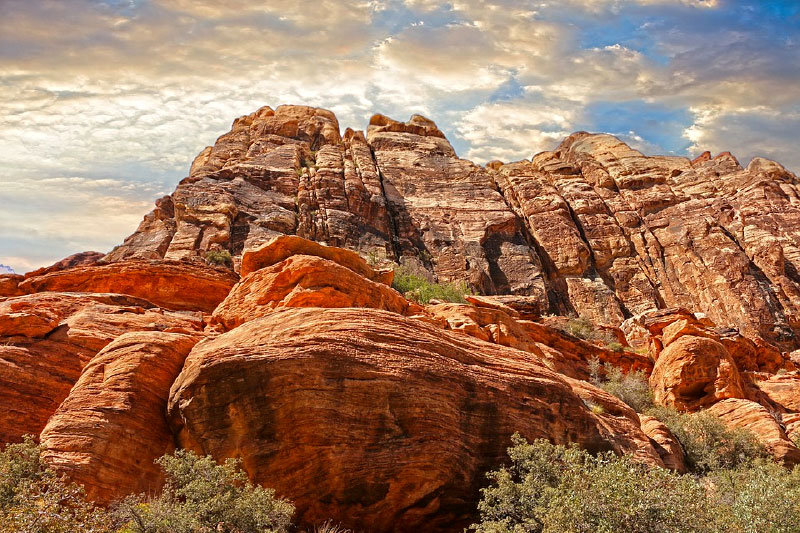 Welcome to this self-described "hidden gem of the West." At Winnemucca RV Park, you'll find your ideal comfort zone for relaxation between adventures. Winnemucca is family and pet-friendly and provides a serene place for getting ready for the day or unwinding in the evening. There is a heated pool for swimming and splashing, and the grounds are perfect for a stroll. Amenities include on-site laundry, bathrooms, a communal area, putting green and horseshoe pits. When you're ready to explore, enjoy the rich culture and stunning surroundings. Winnemucca has a vibrant Basque community, so be sure to stop into a local restaurant in town to try the fare. Ready to tee-up? The nine-hole Winnemucca Golf Course is right in town. Want to venture farther out? Hike the trails at Winnemucca Mountain! For a real trek, hike the Winnemucca Mountain Trail, a 9.4-mile out-and-back trail that leads hikers through blooming patches of wildflowers and offers views of the town of Winnemucca and the Sonoma Range. If you're an ATV'er, check out the many sandy slopes waiting to be explored. The Winnemucca Sand Dunes are the perfect place to hop on your ATVs and go. With all of these activities, it's no wonder Airstreamers appreciate the peace and calm of this RV Park; it's a place to recharge and get ready for the next adventure!