Tip 1: Plan to be in the most beautiful places at sunrise/sunset
When planning a road trip, we naturally think of our route, what we'll eat, what we'll see, where we'll stay for the night etc… but don't forget to consider the sunlight. If you can, plan to be in the prettiest spots in the first or last couple hours of daylight… this is when the sunlight is warm and golden and the landscapes will look their best!
This one simple effort will make a massive impact on the quality of your pictures!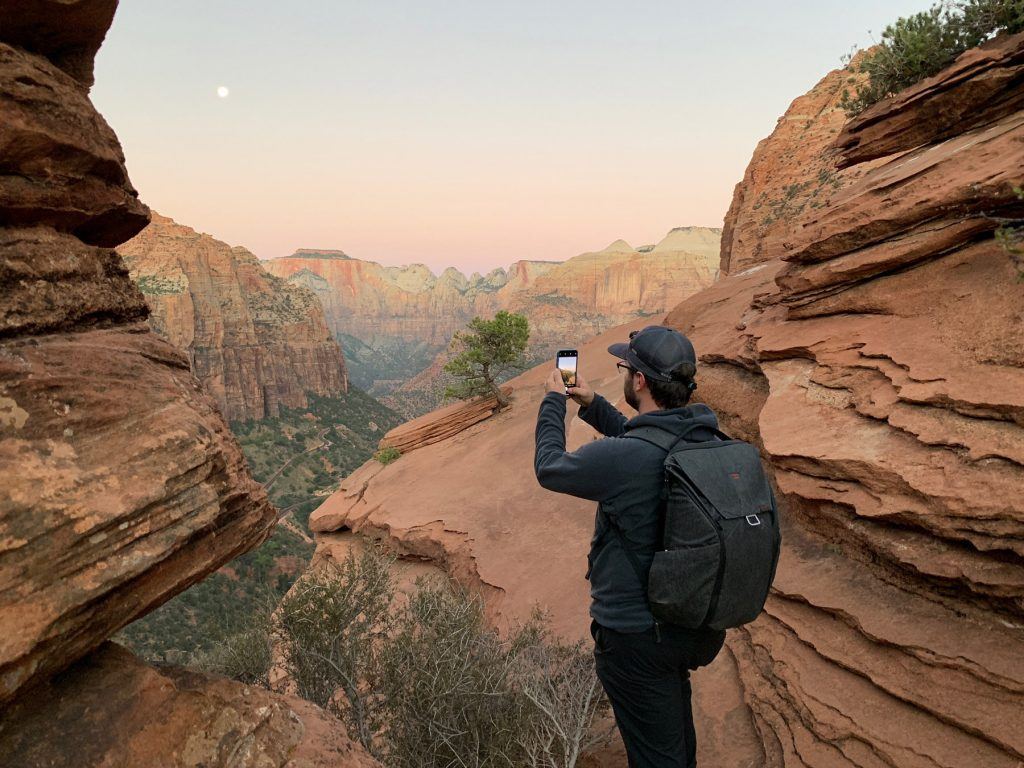 Shot on iPhone XS - Zion National Park
—
Tip 2: ABC (always be charging)
Nothing like a day full of traveling, only to arrive at your beautiful destination with a dead iPhone! Keep your battery charged throughout the day to ensure you've got plenty of juice to take pictures when it matters most.
Pro Tip: Use the iPhone's Low Power Mode to conserve power through out the day. To do this, just ask Siri to "Turn on Low Power mode."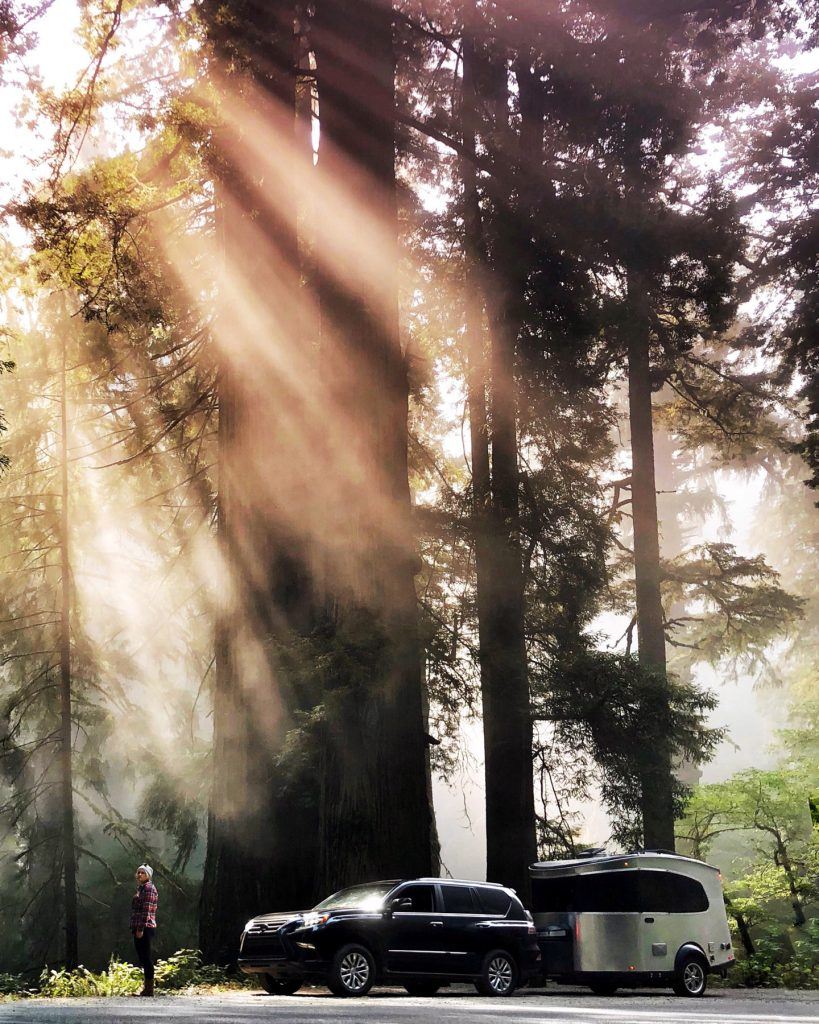 Shot on iPhone X - Redwoods
—
Tip 3: Talk to the locals and the rangers
One of the best things you can possibly do is talk to the people around you, especially the rangers… not only do they know the park incredibly well, they also know the latest news, safety information, what roads are open/closed and they're passionate about helping people like you experience the beautiful world around you.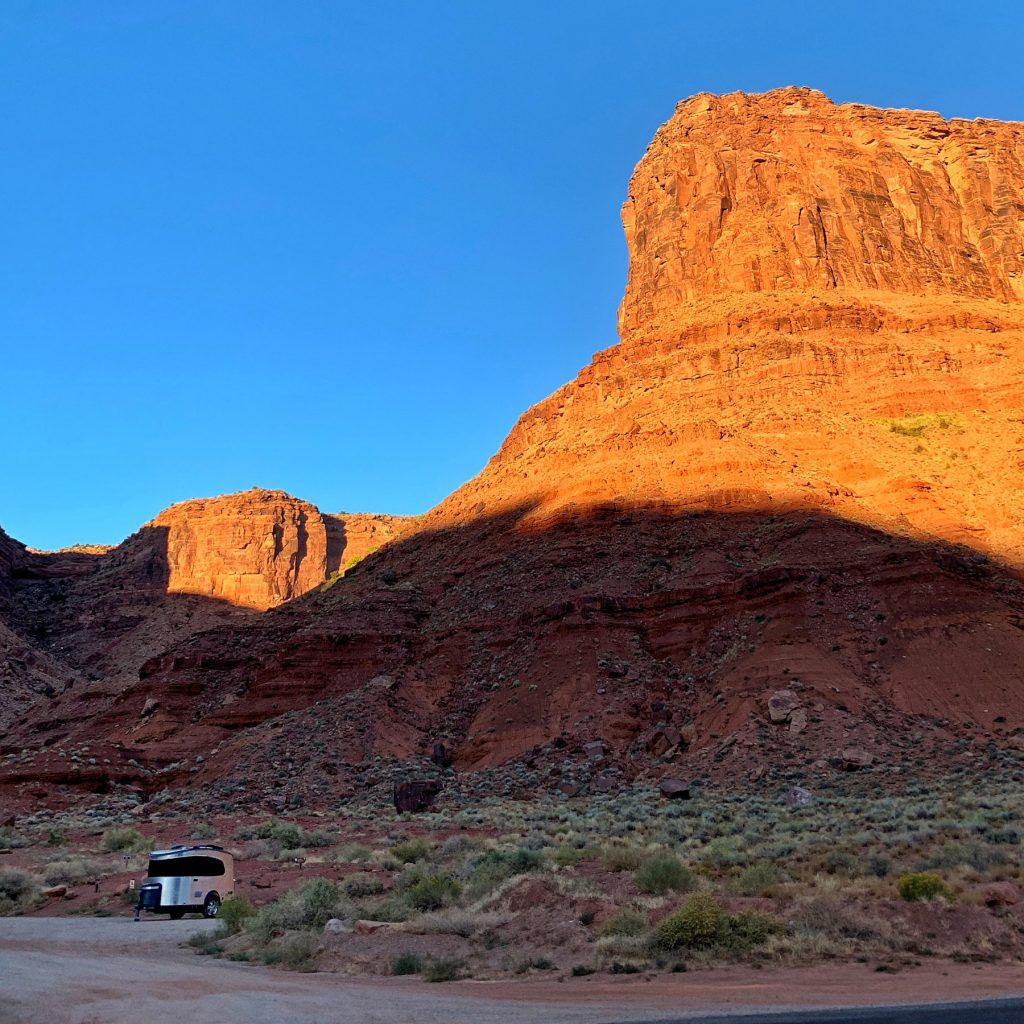 Shot on iPhone XS - Arches National Park
Tip 4: Get a great group photo using Apple Watch.
One of my favorite features of the Apple Watch is it's ability to remotely view and trigger the camera on your iPhone. Simply open the Camera app on your Apple Watch and it will connect to your synced Apple Watch… you can even preview what your iPhone camera sees on your Watch!
Tip: You could just prop your iPhone on a rock but it's much better to have a small lightweight tripod for your iPhone instead… I love the Ultrapod II + Studio Neat Glif (I've used nearly all the iPhone tripod solutions and this is by far the best.)
Tip 5: Adjust your exposure
Sometimes a picture may appear too bright or dark on your iPhone screen… there's a couple of simple ways to make adjustments. Start by tapping the area of the screen that is most important… when you do this, the iPhone will focus and adjust exposure for the area you tapped.
Pro Tip: If you still want more control, touch-and-slide your finger up or down… this will brighten/darken your picture so it looks exactly how you want it.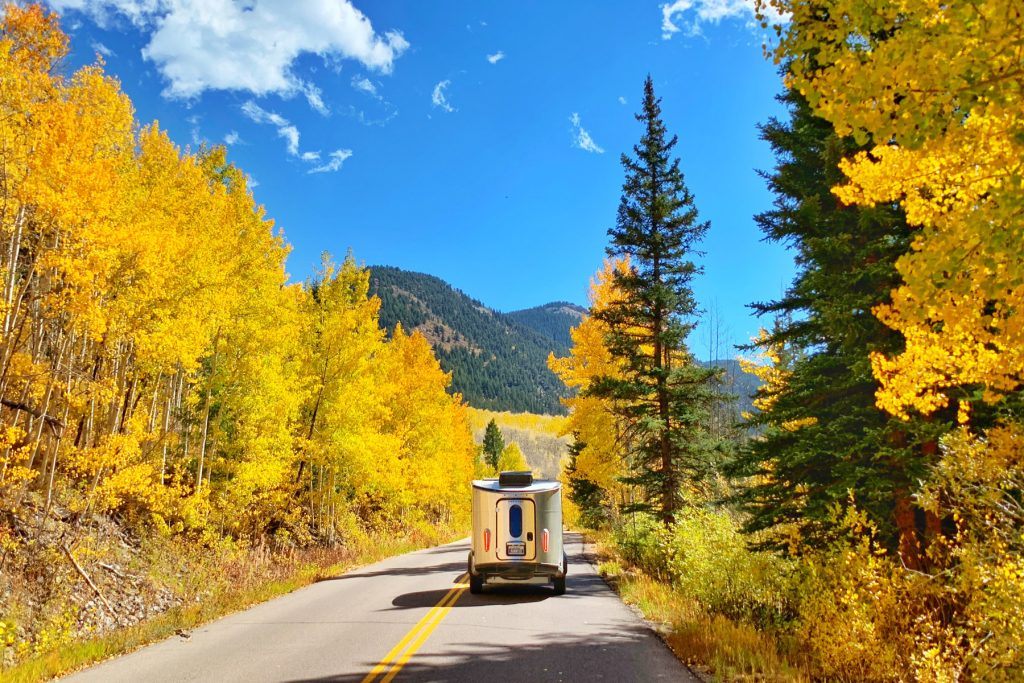 Shot on iPhone XS - Aspen, Colorado
Tip 6: Put down your camera and enjoy the beauty
It's easy to get so caught up in the pursuit of that perfect picture that you miss the beauty around you. Don't forget to slow down and put your camera away to just be still and soak it in.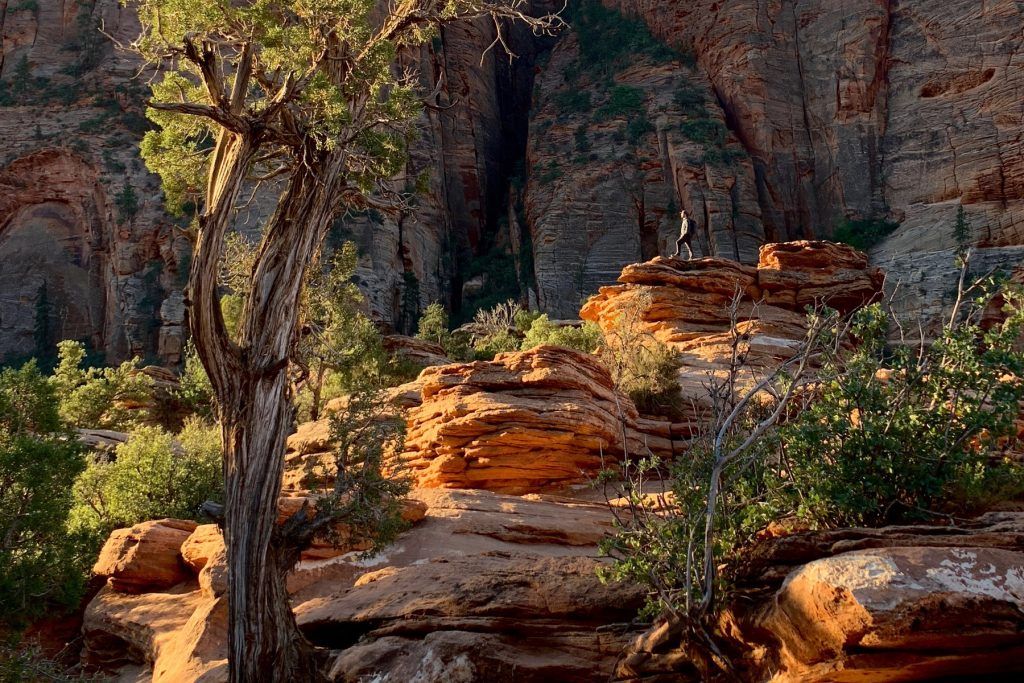 Shot on iPhone XS - Zion National Park
---
Top 3 Roadtrip Accessories for iPhone Photographers
Ultrapod II

+

Studio Neat Glif

Best iPhone tripod and is great for group photos, low-light pictures and time-lapses

Anker Battery Backup

Small & light battery backup, great for longer hikes.

Anker 6FT Lightning iPhone Charger Cord

Extra long Lightning Charging cables come in handy.
Top iPhone Apps for Roadtripping Photographers:
Interested in learning even more tips about shooting amazing photography on your iPhone? Get Austin Mann's Traveler's Guide to Great iPhone Photograpy. Use discount code "basecamp" to get 50% off your purchase. 
---
Bio:
Austin's iPhone photography was used to launch Apple's worldwide Shot on iPhone campaign and his iPhone images have been published by National Geographic Travel, Travel + Leisure, Condé Naste… he's even been hired by world class brands to teach their internal teams how to communicate better through their iPhone photography! He's passionate about helping others unleash their own creative potential, especially through the power of the iPhone camera. Check him out on Instagram.