Everyone loves telling stories, and Airstreamers are no exception: Your first road trip with your new camper. That time you were given your first pink Flamingo by a fellow Airstreamer in a new campground. That refreshing long-weekend when you went off the grid and boondocked with a friend. That time your tire blew traveling down the interstate in the middle of a thunderstorm...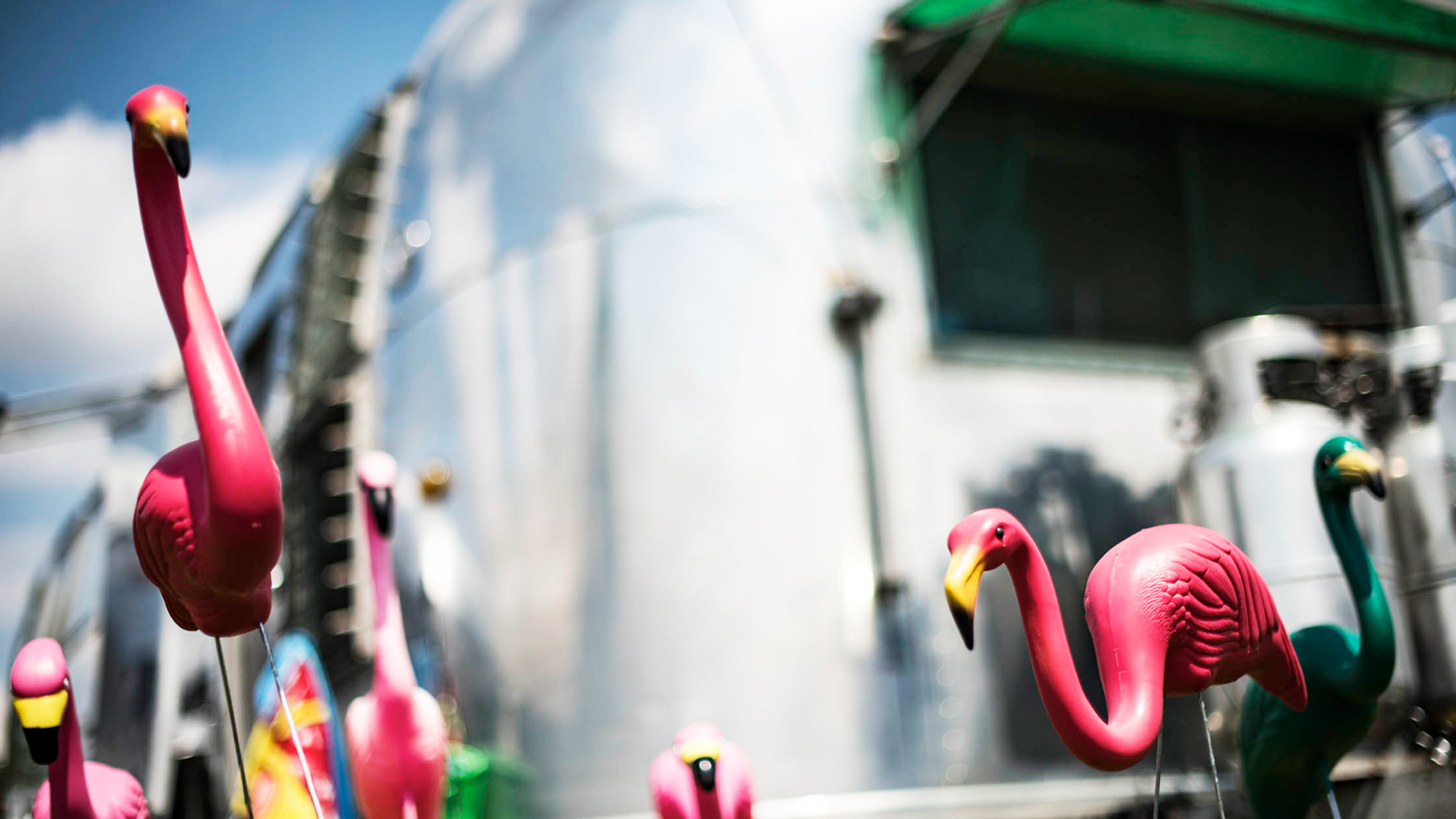 While we know that inevitably life will happen and not everything will go smoothly, we hope all Airstreamers are able to avoid telling adventurous tales of woe. While challenges and obstacles make for good stories, they make pretty lousy experiences in the moment. But with a little foresight, knowledge, and the expertise of the thousands of Airstreamers who've hit the road before you, it's easy to avoid some of the most common headaches.
Common Mistakes
To
Avoid During Your Next Airstream Adventure
Mistake #1: Neglecting Routine Maintenance
Ensuring your Airstream is properly cared for all-year-round will avoid unexpected parts breakage and erratic operation. Review and abide by the recommended maintenance schedule and always do a tire pressure check and tighten lug nuts before you take off.
Mistake #2: Overpacking
Only take what you need and leave the rest at home. Taking too much with you causes a variety of problems. For example, it clutters your living space. When you can't locate what you need because it's buried, it can put a damper on your adventure.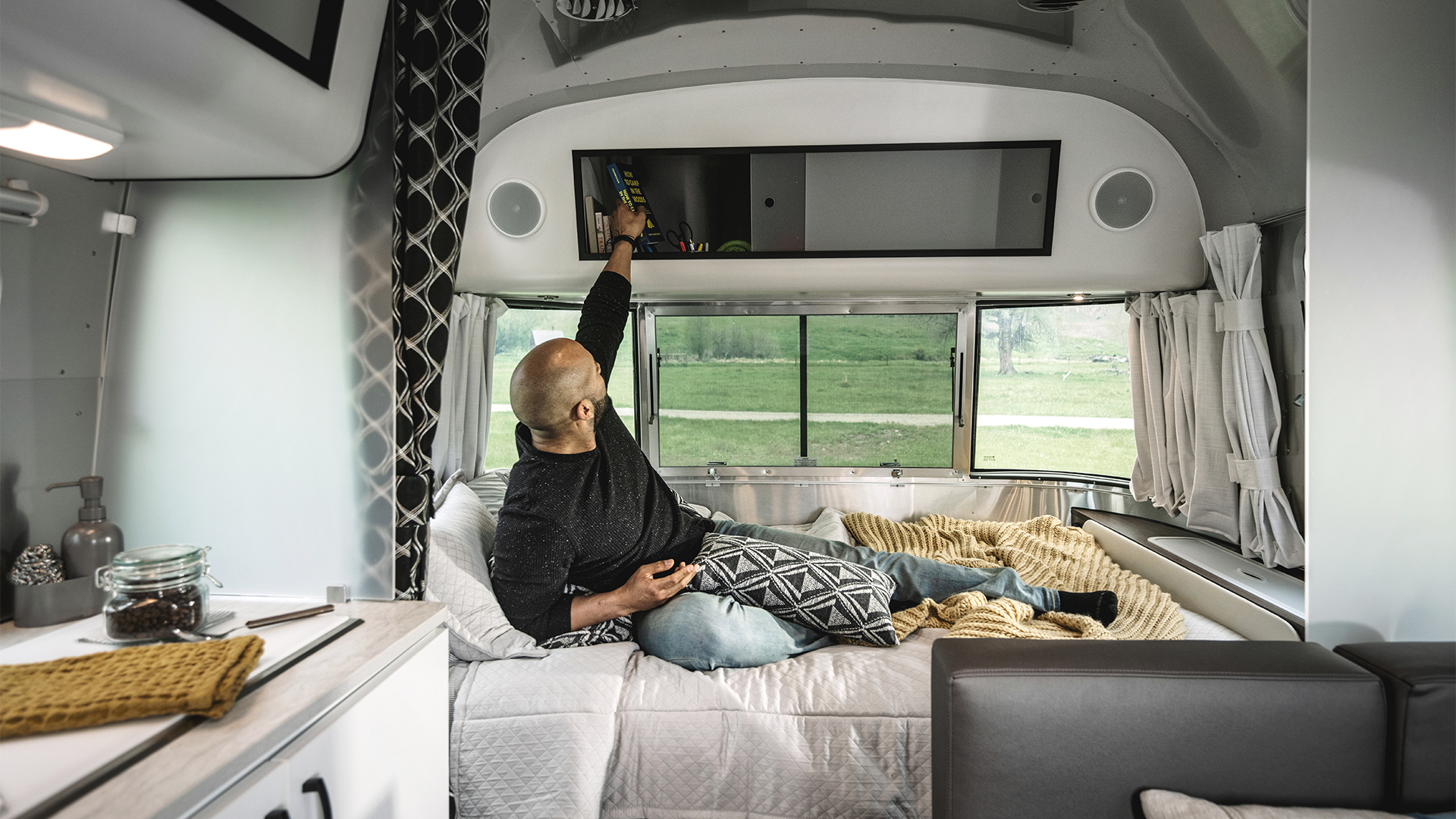 Mistake #3: Unevenly Distributing the Weight in Your Airstream
Overpacking can cause uneven distribution, but so can putting your gear in the wrong place. If you store all of your outdoor gear (bikes, skis, etc) all on the left side of your Airstream, the weight distribution is skewed to one side, which can cause dangerous conditions while on the road. Be mindful when you stow your gear and spread the weight out.
Mistake #4: Leaving in a Rush and Skipping a Walkaround
The sooner you get going the sooner you get to your destination, but that is no excuse to skip a walkaround. Make sure you have done everything you need to do before hitting the open road. Some examples of what should be on your checklist include: 
Make sure stabilizing jacks are up

 

All doors and windows are shut and locked

 

All sliding components are secure

 

Hitch is properly secured

Steps are stowed

Weight distribution is balanced

All storage compartments are closed and latched

Disconnect all electric cords and sewer/water hoses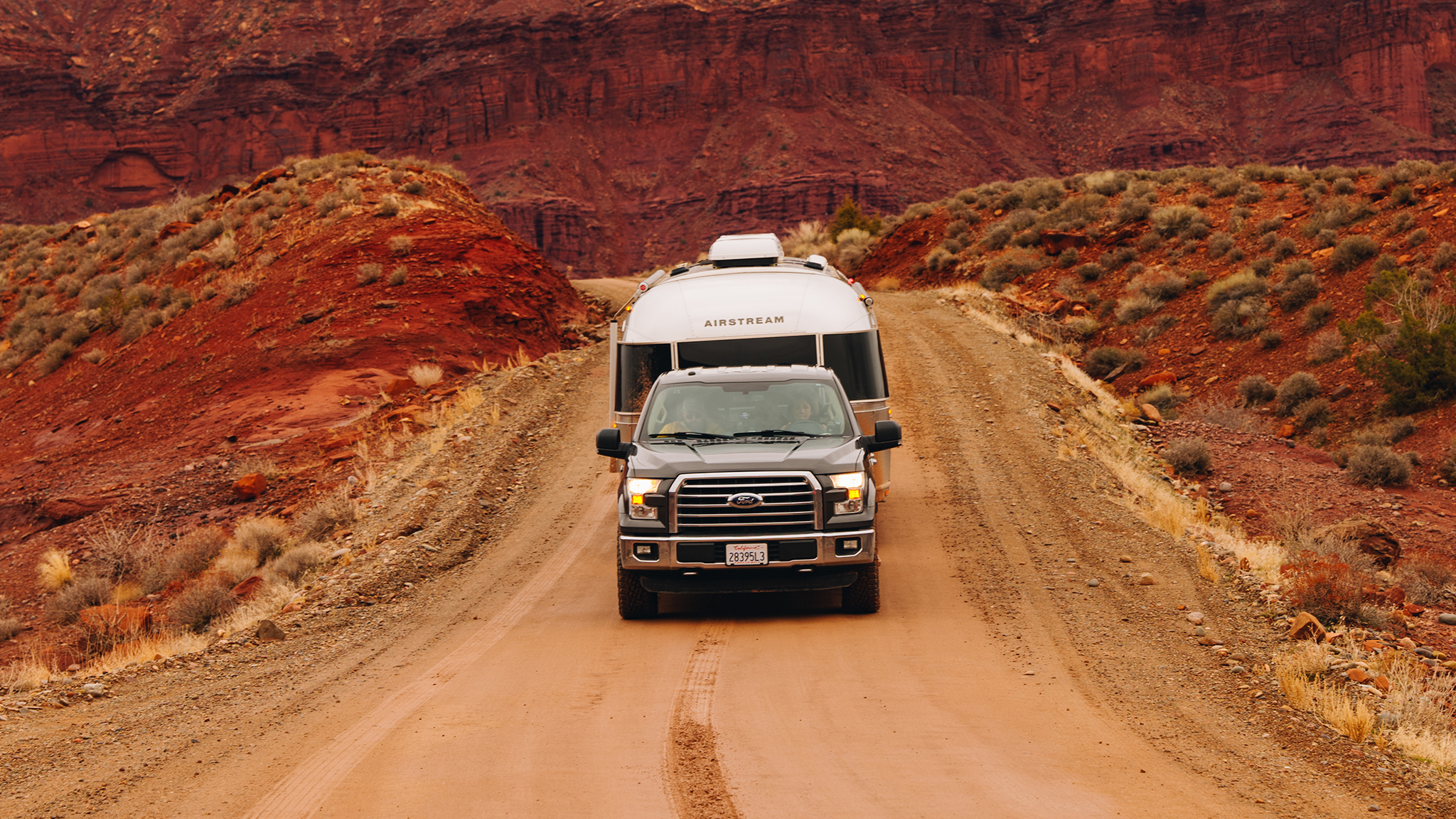 You can avoid shattered shower doors, broken closet or cabinet doors, cracked windows, dislodged bumper, and other damage to your Airstream, tow vehicle, or to the campground by doing a quick walkaround.
Mistake #5: Embarking on Your Journey Without Full Propane
If cold temperatures are expected, having full propane is a must to stay warm. But even in warm temperatures, propane is a necessity – it fuels the water heater, the stove and oven, and may be your fuel source for an external grill or cooking system. In reality, you should always have a full propane tank before a new trip. You never know when your plans to stop and fill up will unexpectedly change.
Mistake #6: Waiting Until You Leave to Turn on the Refrigerator
Even though those travel trailer refrigerators are small, they can take a while to cool down. Turn it on a day before you leave so you can stock it with your favorite foods without fear of it spoiling.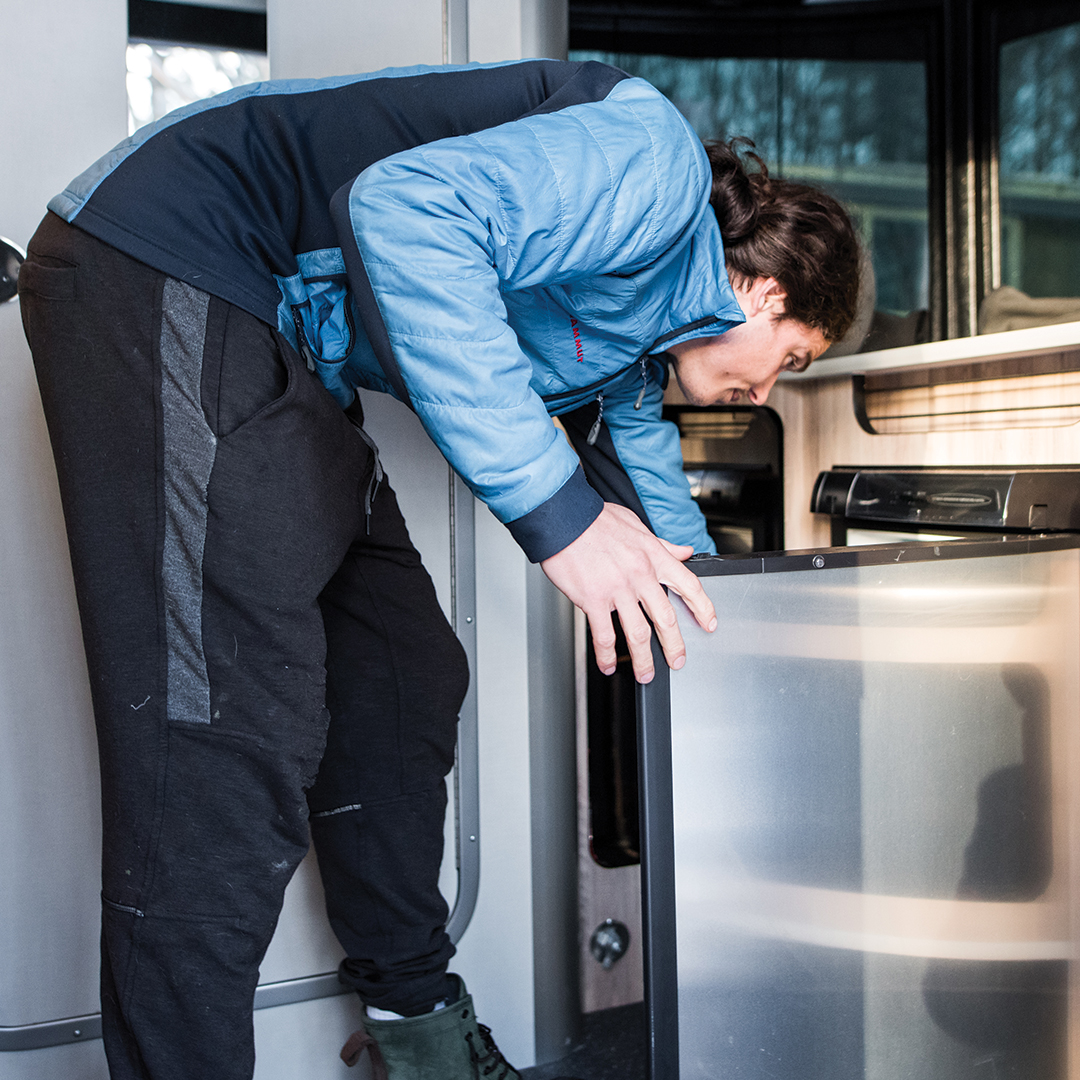 Mistake #7: Not Securing Your Belongings Before You Leave
You will be traveling down the road at 65 miles per hour. Your Airstream – and all your belongings stored inside – will be rattling as if going through an earthquake. With that in mind, be sure to securely fasten all of your belongings to avoid broken possessions and damage to your Airstream.
Mistake #8: Forgetting to Check Your Route for Height, Width, and Ground Clearance Restrictions
Not all travel trailers can fit under bridges, through tunnels, and in fast food drive-thru lanes. Before you set out on your journey, check the technical specifications of your Airstream and then use a tool like RV LIFE Trip Wizard or RV LIFE App to check for clearance hazards. A good tip is to record your rig's height and width on a paper you can store in your glove box.
Mistake #9: Forgetting to Chock the Wheels Before You Unhitch
It's a simple task that takes seconds, but forgetting to do it can be catastrophic. Always chock your wheels before unhitching your travel trailer from your tow vehicle so that your beloved Airstream doesn't roll away.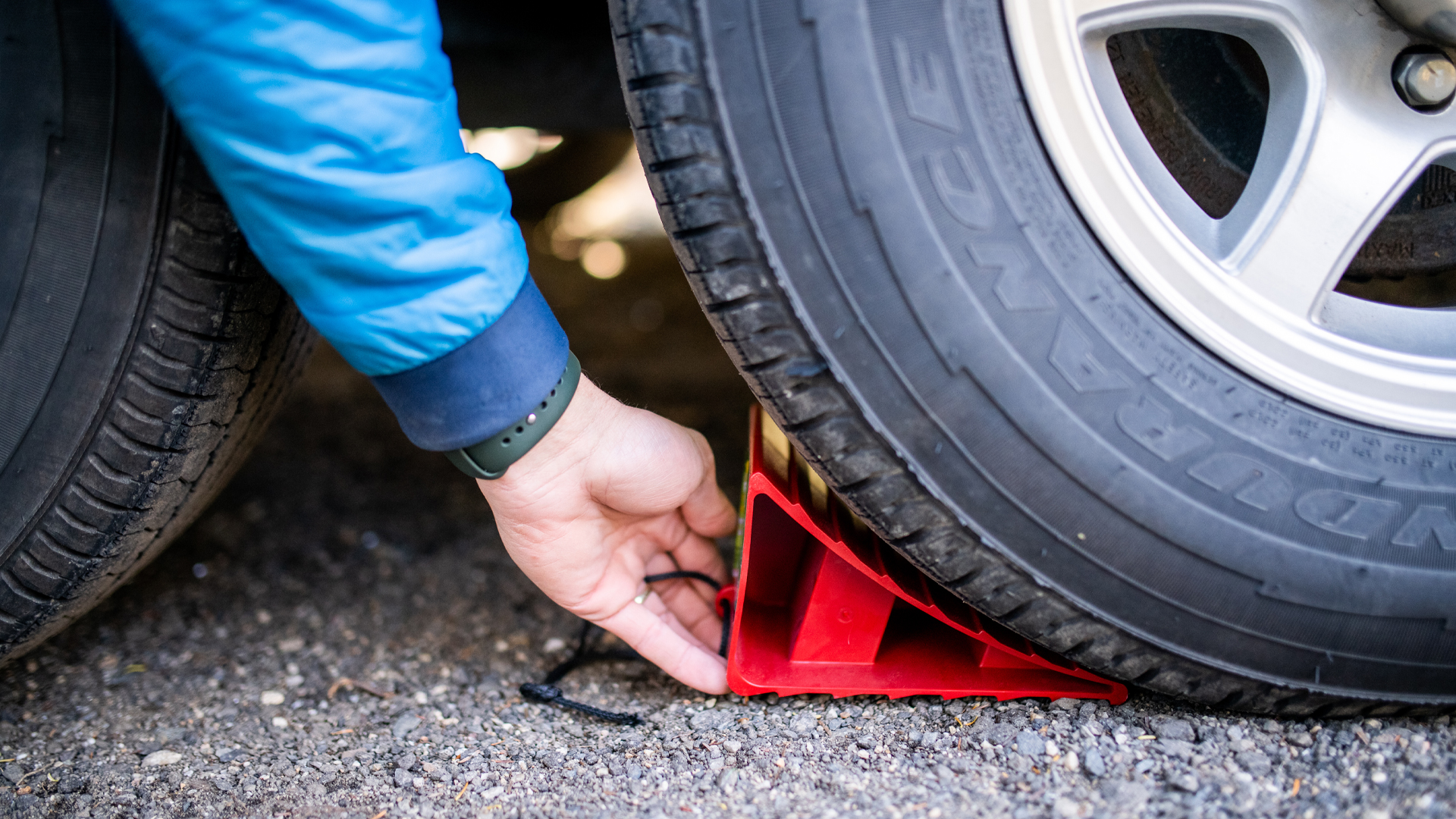 Mistake #10: Not Using an Electrical Management System at a Campground
While mistake #1 may seem obvious, this one isn't. Always pack an Electric Management System (available at Airstream Supply Company for 30amp or 50amp systems) to avoid electric surges at your campsite.  Unfortunately, campsite electric hookups are sometimes wired incorrectly and can cause power surges that can damage equipment.
Mistake #11: Ignoring or Not Understanding How to Take Care of Your Tanks
Review your Airstream's manual and familiarize yourself with the tanks' location, restrictions, and maintenance instructions. This will avoid an overflowing or clogged tank, as well as a costly repair bill.
Mistake #12: Forgetting to Check the Weather
Last but not least, always know what weather to expect before you leave for your adventure. You may need to delay or re-route your trip if snow is expected along the mountain pass you're taking, or if the beach you plan to visit as your mid-way point is experiencing a red tide. It will also help you know what to pack!
Avoiding these common camping mistakes will eliminate unnecessary expense, a bad headache, and unwanted plot twists in your next Airstream adventure. As you become more comfortable, these checklists and tasks will become second nature and you'll be an Airstream pro in no time.
Are you ready to write your Airstream story? Cast your supporting character and configure your dream Airstream travel trailer with our online tool.