When searching for the perfect motorized RV for you and your family, safety is key. For decades, Airstream motorhomes have set the standard for motorized touring coaches. In addition to providing all the amenities you need for luxurious comfort and travel adventure, safety has always been the top priority.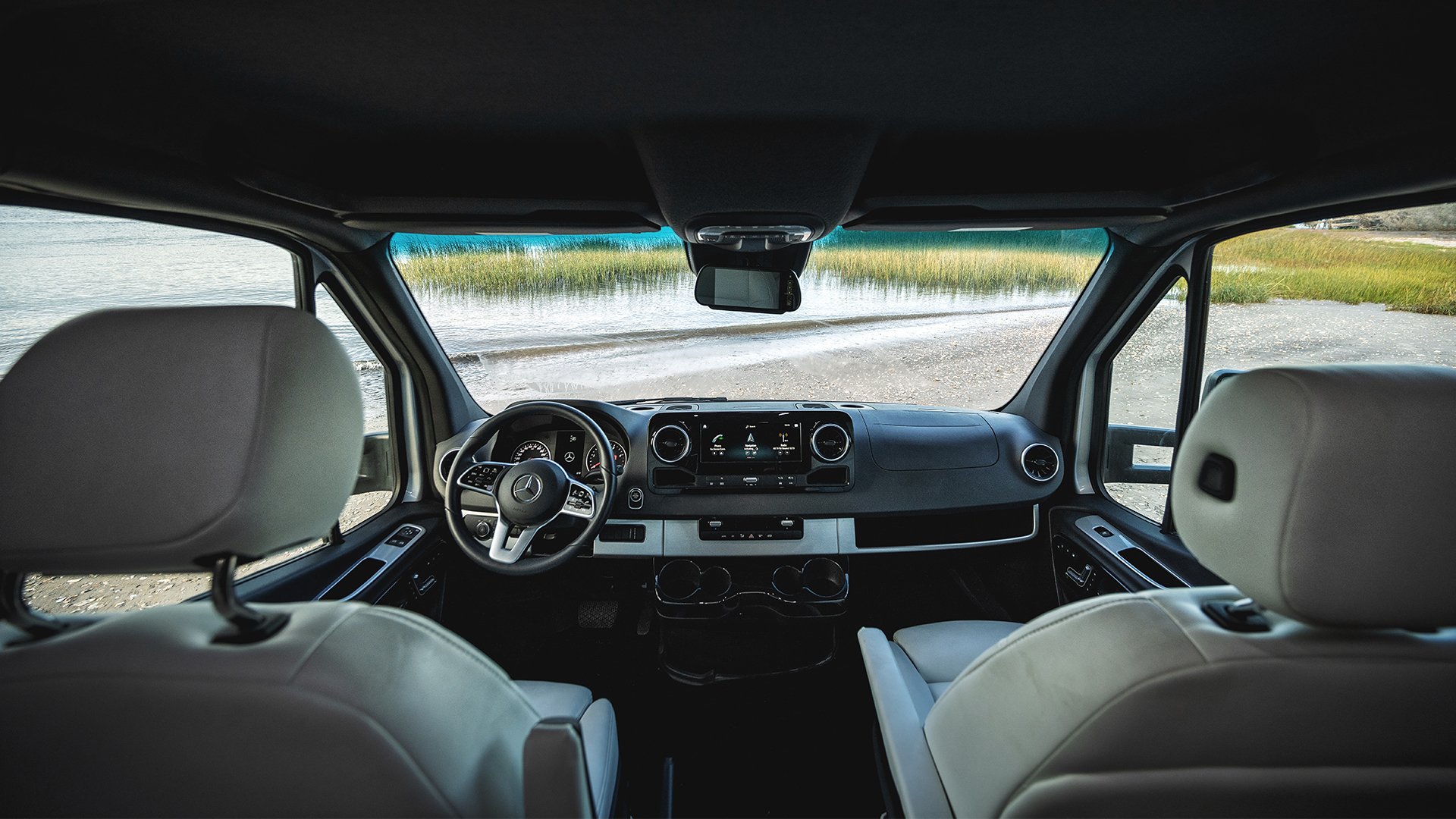 Every Airstream Touring Coach is built on the iconic Mercedes-Benz chassis, making it best of its class in performance and safety. At Airstream we take that even further by opting into every single Mercedes-Benz safety feature available, and adding a few of our own. You'll not only love the look and performance of the Airstream Touring Coach– but also how safe and secure you feel while on the road.
Airbag Features
The top-of-the-line airbags included on each Mercedes-Benz chassis are part of the key safety features that make the Airstream Touring Coach the safest in its class. Every single airbag configuration available is included as standard in an Airstream Touring Coach.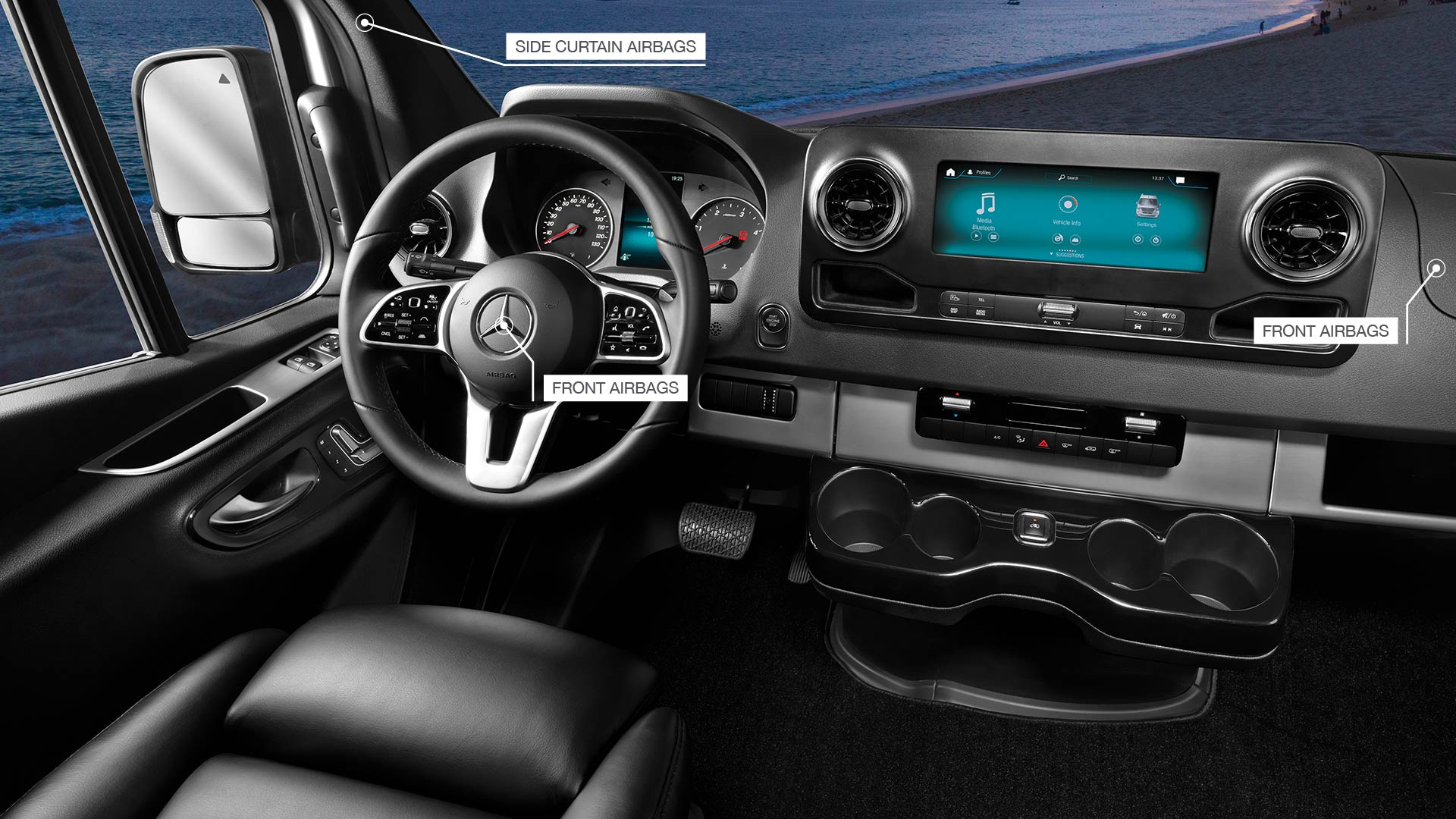 Dual Front Airbags
Mounted in the steering wheel hub and in the right side of the dashboard, the dual front airbags provide protection for the head and chest area.
Window Curtain Airbags
Window curtain airbags deploy from the top of the side door to greatly reduce the risk of head and facial injuries. Plus, they help shield you from any broken window glass.
Thorax Airbags
Thorax airbags are especially helpful in the event of a collision from the side. They deploy to protect your torso and vital organs in a crash, making the vehicle 5X safer than those without this protection.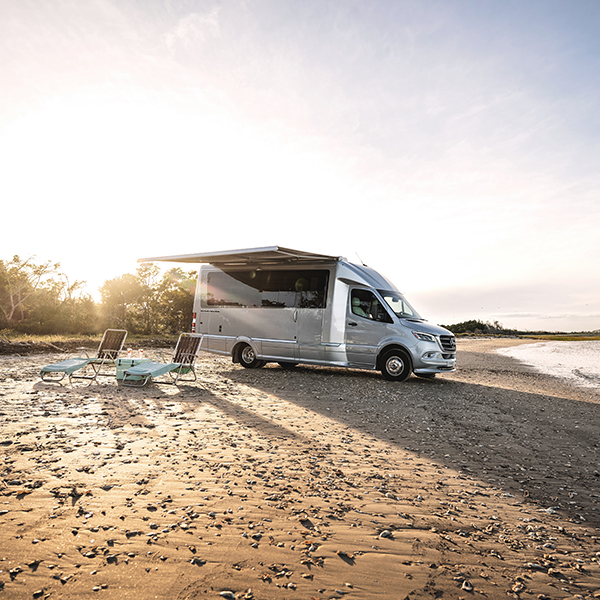 With the peace of mind provided by the legendary engineering and safety performance of an Airstream Touring Coach, you are free to focus on planning your next adventure...and the one after that.